May 1-30: Food for Fines is back!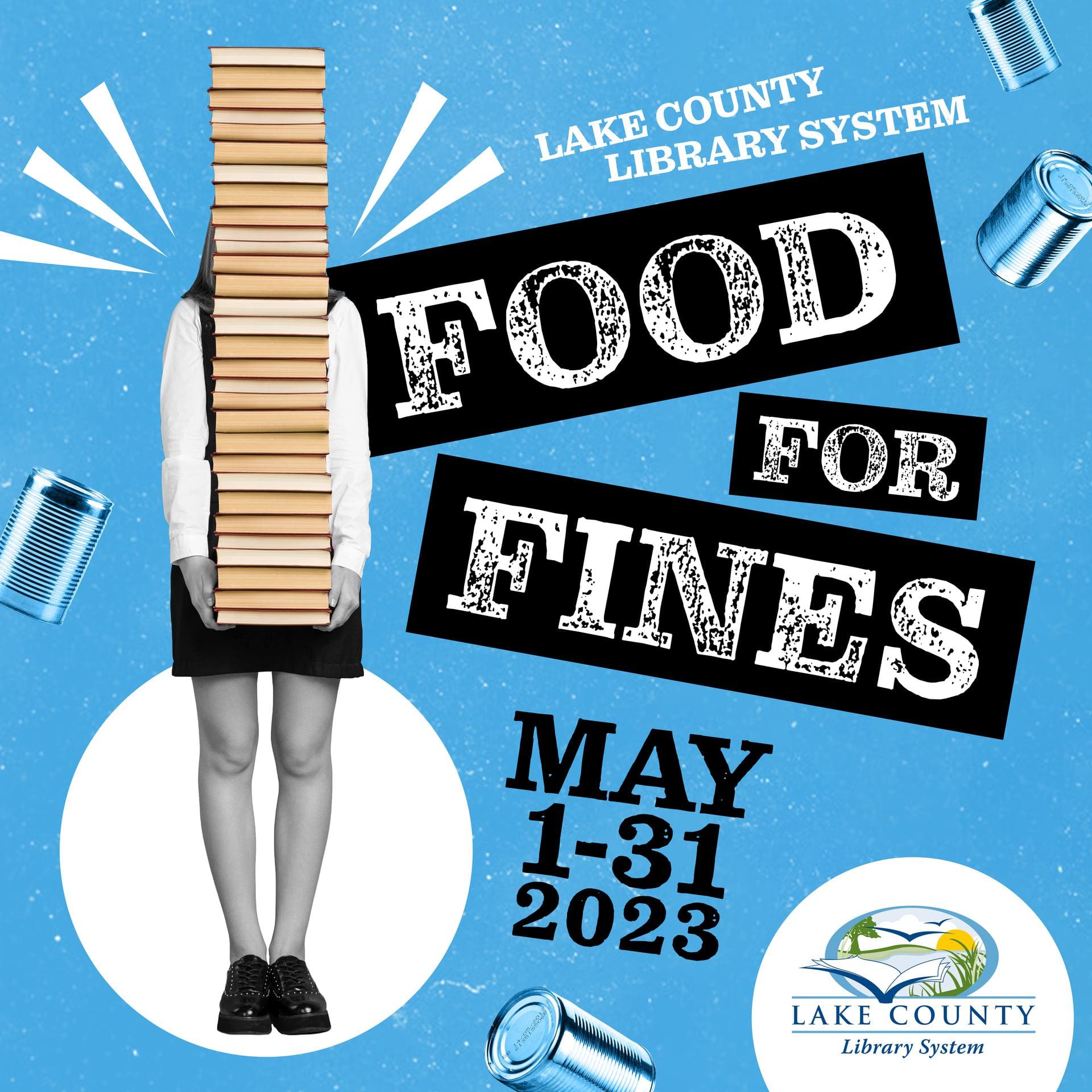 Have late fines?
Get them waived! Donate food and accepted items during the month of May at your local library.
Donated items must be unopened, unexpired, and in their original package.
Each item will equal $1 of forgiven overdue fees:
dry food items (e.g. spaghetti, raisins, cereal)
canned food (e.g. peas, corn, ravioli, chili)
hygiene products (e.g. toothbrush, toothpaste, deodorant, sanitary napkins)
baby products (e.g. jar of baby food, diapers, baby powder)
packaged pet food (e.g. canned meat, dog treats, dry cat food)
There are no limits to the number of donations per person, though fines will not be forgiven for library items that are lost or damaged.
Donations will be accepted at each of the 16 Lake County libraries during regular hours. Note that the Umatilla Public Library will not accept pet food donations.
People without fines are also encouraged to donate items as each item will be used anonymously to forgive another patron's fines. All donations will be sent to local food banks and charities in Lake County.
Please visit our website or contact your local library for more details.
Originally from the small town of Berryville, Arkansas, Cindy has become a multimedia specialist in journalism, photography, videography and video editing.
She has a B.S. in Communications from the University of Central Arkansas and is a correspondent for The Daily Commercial, LakeFront TV and Beacon College's PBS talk show, "A World of Difference," where she received an Anthem Award and Telly Award.
When she isn't working, Cindy spends time with her husband, Ryan, and son, David, traveling and taking photos of landscapes and wildlife.
Share This Story!