Meet a Villager: Don Whitfield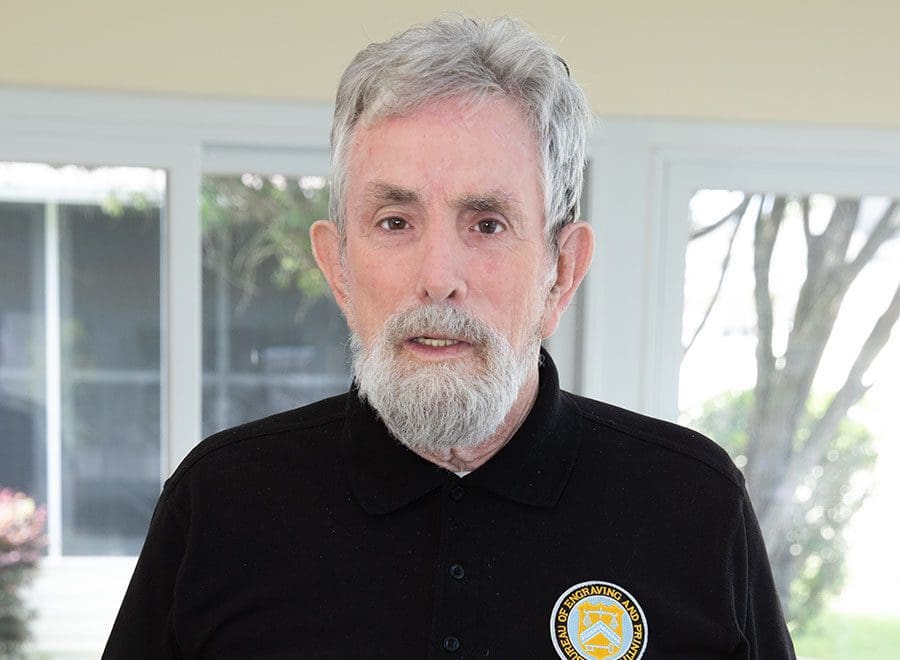 The guy who made more money than Oprah, Bill Gates, and Ross Perot.
 Photo: Anthony Rao
Vital Stats
79 years young.
Married to wife Polly for 59 years and counting.
34 years working for the government.
Moved to The Villages in 2002.
Bought first designer home in The Village of Piedmont.
Four grandchildren include three boys his daughter adopted from Ukraine 21 years ago.
---
What did you do in your working life? I spent 34 years in government service, 28 of them at the Bureau of Engraving and Printing. I started as an apprentice at the Government Printing Office, which does all the Congressional Record and printing for all the government. I was a bookbinder. At the time we were doing postage stamps, invitations to presidential parties and everything like that. 
What did you do at the Bureau of Engraving? When I went to the Bureau of Engraving, anything that finishes a paper product is part of the binding trade. So we were cutting currency, perforating sheets, perforating stamps, making pads, making all kinds of stuff like that.
What is something people don't realize about U.S. currency? One thing most people don't realize is that the paper we used to produce a dollar bill was 1.7 cents. It cost more than that to mint a penny. They lost money on the penny.
Was theft a problem at the Bureau of Engraving? You had fences all around the place and the fences went underneath the ground, down 30 or 40 feet. You couldn't tunnel into it. And they had all different kinds of protection and security measures on top of the building. But we had people stealing currency while I was there. A couple of the security men stole some. They spent 25 or 30 years in jail.
What are you doing these days? The most fun thing I'm doing is I'm in the Buffalo Booster Club at the Villages High School. And I love that. Those kids are fantastic. My nickname on the booster club and all the sporting events is the Candyman, because I give out Werther's candies to all the kids, but I ask the parents first if they can have it.
What's your claim to fame? Being happily married, never divorced. I've got a good wife. It's been a good life. Everything happens for a reason. When I look back, I wouldn't change anything. 
Gary Corsair began writing professionally while attending high school in Greentown, Indiana. He's spent most of the past 46 years in writing, reporting, editing and producing roles for newspapers, magazines, TV, and radio. He's served as publisher and editor of three newspapers, TV news director, and executive producer of two documentaries about The Groveland Four. Gary's earned more than 65 awards for journalism excellence.
Share This Story!