Meet a Villager: Hail, Nero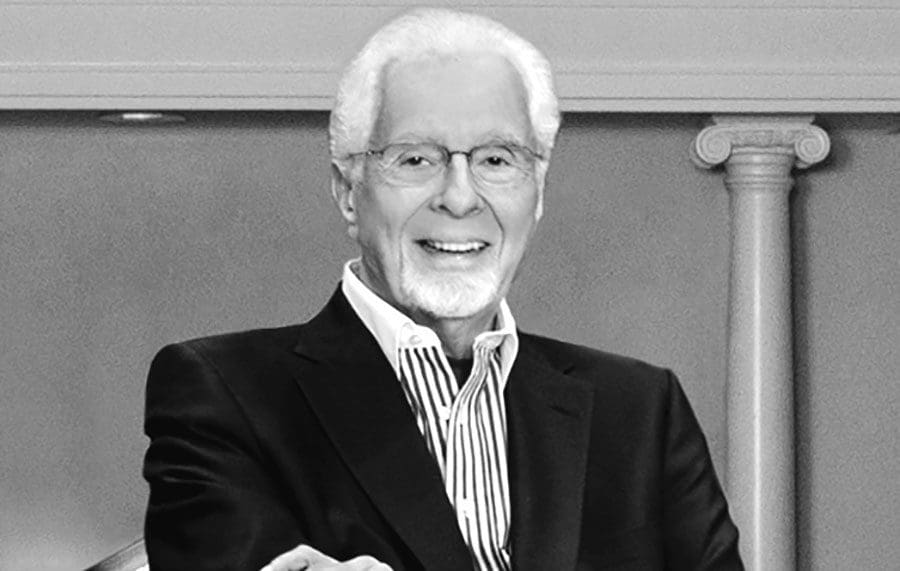 You know him, you love him, you live with him.
The Villages paid a pretty penny to bring two-time Grammy Award winning pianist/composer Peter Nero to The Sharon five years ago, but the booking more than paid for itself.
Peter, who recorded 70 albums–including the million-selling Summer of '42—was so impressed with The Villages that he had purchased land and had a 2,086-square foot house built south of Morse Boulevard.
For Peter, it was a case of right place, right time. "I did a concert here and that was the end of a three-year tour for Columbia Artists Management, Incorporated," says the legend who moved from a three-story, 6,000-square foot palace on an acre-and-a-half.
Peter hasn't performed since playing The Sharon but plans to resume when COVID-19 calms down.
For now, the virtuoso who attended Julliard in his teens, formed the Philly Pops Orchestra, and made dozens of TV appearances, is taking a well-deserved break.
"I'm 86 now and I've been on the road since 1960," says the maestro who rose to fame by melding classical and jazz.
Peter may be the greatest living pianist. And he has a lot to say.
---
What did you think of The Sharon? The acoustics were excellent. Very good. They really did a beautiful job of making it physically appealing. The sound is good. There is a really good sound man there and the crew is a very good crew. And the buyers stayed out of my way so I was able to program whatever I wanted to do.
How do you like your home? I will attest to the construction of these houses; it's very good. My bedroom is facing Morse Boulevard and I don't hear a thing. And I'm not deaf yet. At 86 years old I can still put anyone else in the crapper when it comes to hearing things.
What are you doing these days? I'm doing what I couldn't do when I was playing–I'm sitting watching all the TV that I want.
Have you had crazed fans show up at your door? I wish.
You're known for blending musical styles. Are you a classical pianist or a jazz musician? I was very interested in combining the two elements, jazz and the classical approach. On my first album, I had Night and Day on there. You know what I did for Night and Day, besides wrecking it for a lot of singers? The intro to Moonlight Sonata leads into the theme. What I try to do is remind people of where the music came from. There's a lot of repertoire that never gets played in pops concerts. The conductors and the presenters are scared to death of playing something that's not in the top 10 of the Hit Parade.
How did you develop your own unique style? There's a lot of classical music I've been weaned on. I had 15 years of classical training, which includes Julliard for three years from when I was 13 until I was 16. I lucked out because the teachers I had up until then, since I was 7 years old were, not good, let's put it that way. My parents, who were college educated but not really into this kind of music, were very sensitive to my needs, so they shopped around for people. It's the same problem everyone has. You won't believe how many people flounder around because they don't know where to get tutelage.
Who were some of your big influences? Most of them are dead. We just lost Chick Correa. He was one. Him and Herbie Hancock. Let's see. Art Tatum, he was probably the leader. And Oscar Peterson. I could listen to him night and day.
Have you done much composing? I wrote a piece when I was 19 years old and it was called Scratch My Bach. It was inspired by George Shearing, who wrote Pardon My Bach. I got to meet him early on. That was a kick. He was a wonderful musician. In fact, he was blind. He had to depend on his ear. Don't forget he's playing without looking at the keyboard; everything is by feel. He carried a bass player with him. When he played the Philly Pops he didn't bring a drummer with him. That's where I got the idea. I was on the road 50 some years and didn't have a drummer.
What was it like at the height of your fame? Busy. Very busy. The agents don't care if you get zero hours of sleep the night before a concert, as long as they can sign the contract and you can play it, they'll book it. I did anywhere between 80 and 100 dates a year.
What do you consider the peak of your career? Three ex-wives.
You've met and performed with some of the biggest names in entertainment, care to share a story or two? I did a lot of TV. Ed Sullivan, Johnny Carson dozens of times. Johnny Carson was actually a frustrated drummer. He had a set of drums backstage and he'd sit down and play just to amuse himself. Roger Williams was a limited talent, he really was. He had just one hit, Autumn Leaves. The trick to that one was he played descending thirds starting up high on the keyboard while his left hand played a Foxtrot tempo. Roger Williams stole it from Ferrante and Tiecher. It took two guys to do that but it only took Roger one. That was his signature.
You've had an incredible career, yet you seem so, normal. I grew up in Brooklyn.
You traveled so much during your career… I knew every airport code and I used to play a game with people when I traveled. I'd quiz them. LAG? LaGuardia. Kennedy was JFK. My favorite? Sioux City, Iowa. SUX, and it was true to form.
Care to share any lessons you learned? One thing I learned from my manager, if you want to keep an image going, do not sit in coach.
What do you think of today's music? The music has changed so much, if you want to call it music. But I'm determined not to deter people from liking what they like. That's their business.
Are you writing a book about your life? I keep making notes to myself and then I can't find my notes.
Gary Corsair began writing professionally while attending high school in Greentown, Indiana. He's spent most of the past 46 years in writing, reporting, editing and producing roles for newspapers, magazines, TV, and radio. He's served as publisher and editor of three newspapers, TV news director, and executive producer of two documentaries about The Groveland Four. Gary's earned more than 65 awards for journalism excellence.
Share This Story!