MEET A VILLAGER: John Thomstatter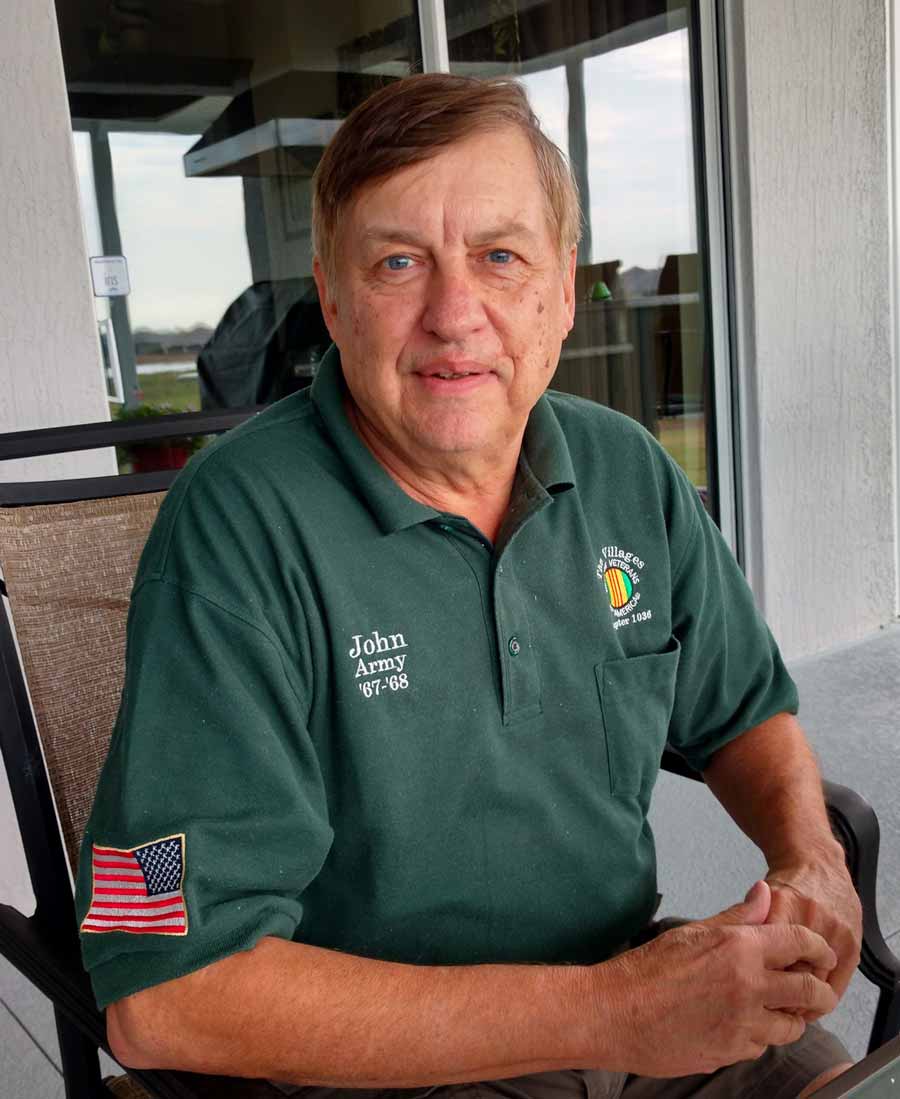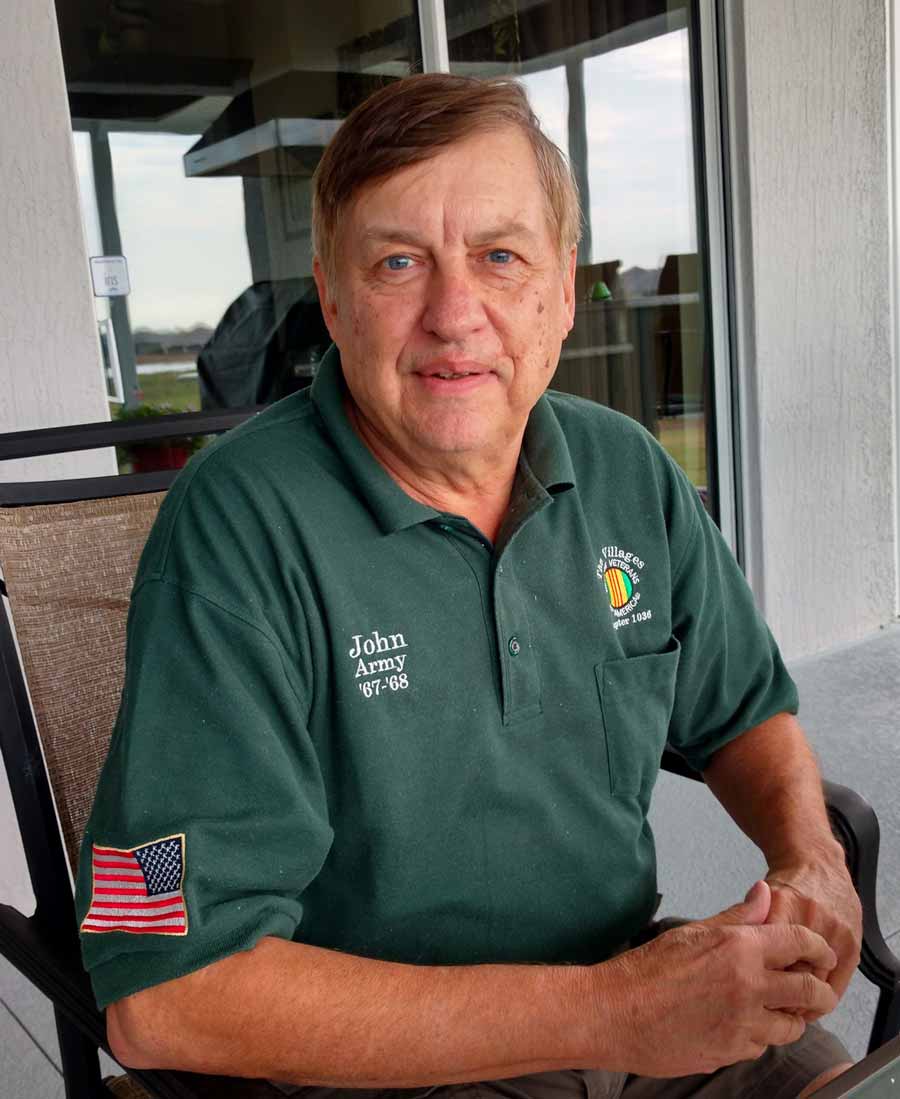 There are more than 1.5 million veterans living in Florida; 515,110 of them are Vietnam-era vets according to the United State Department of Veterans Affairs. The Vietnam Veterans of America Chapter 1036 estimates that at least 17,000 veterans currently reside in The Villages.
With statistics like that, it's no wonder there are a number of clubs and organizations in The Villages that provide support to veterans and the communities they live in. One of them is Vietnam Veterans of America (VVA) Chapter 1036. With membership of more than 450 strong, it is the largest chapter in Florida and the ninth largest in the nation. Named National Chapter of the Year for 2013–2014, their accomplishments are numerous.
They routinely send chapter representatives to Tampa's James A. Haley Veterans' Hospital to visit wounded veterans. Funds are provided for local student scholarships. Food and assistance are provided to area food banks. They support numerous veterans' programs, including Operation Shoebox, Combat Veterans to Careers, Emergency Aid to Veterans, Honor Flight, Flags for Fallen Veterans, and others.
It's those programs and more that caught the eye of Vietnam veteran John Thomstatter when he moved here in 2013. "I was impressed," he said. "It seemed like an interesting group and I thought I could make a meaningful contribution."
John immersed himself in the chapter and is now their secretary and in charge of the newsletter. He frequently attends events like the Tuesday morning breakfast at Bob Evans Restaurant. "Some of the original chapter founders would meet there for breakfast," the Pennsylvania native said. "Now they provide us with a separate dining area each week. It's a good opportunity to get together and for new people to get to know each other."
One Tuesday morning at the restaurant something unexpected and very special occurred.
"Bob Evans Restaurant flies a POW/MIA flag (along with the United States flag), so when we saw it start to deteriorate, we got a new one for them. They let us raise the new flag," John explained.
To the uninformed, replacing that flag might have gone unnoticed, but to any veteran or family member of a veteran that was present, the flag-raising ceremony reflected something much more. It provided another opportunity to demonstrate ongoing respect and support for veterans, to acknowledge veterans are worthy of our thoughts, prayers, love, and community pride.
---
For more information about VVA Chapter 1036, visit their website at www.vva1036.org.
---