MEET A VILLAGER: Legacy of Dance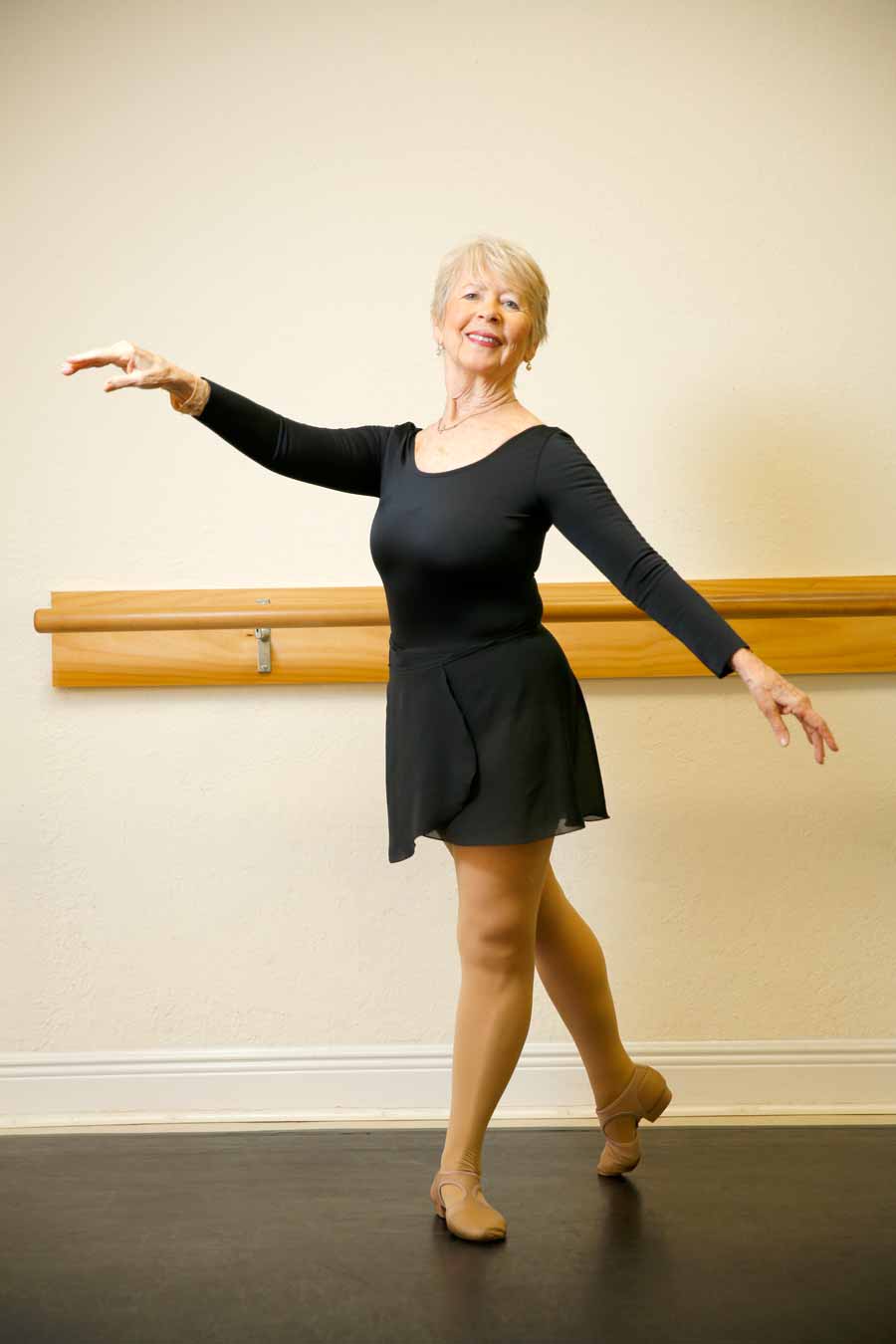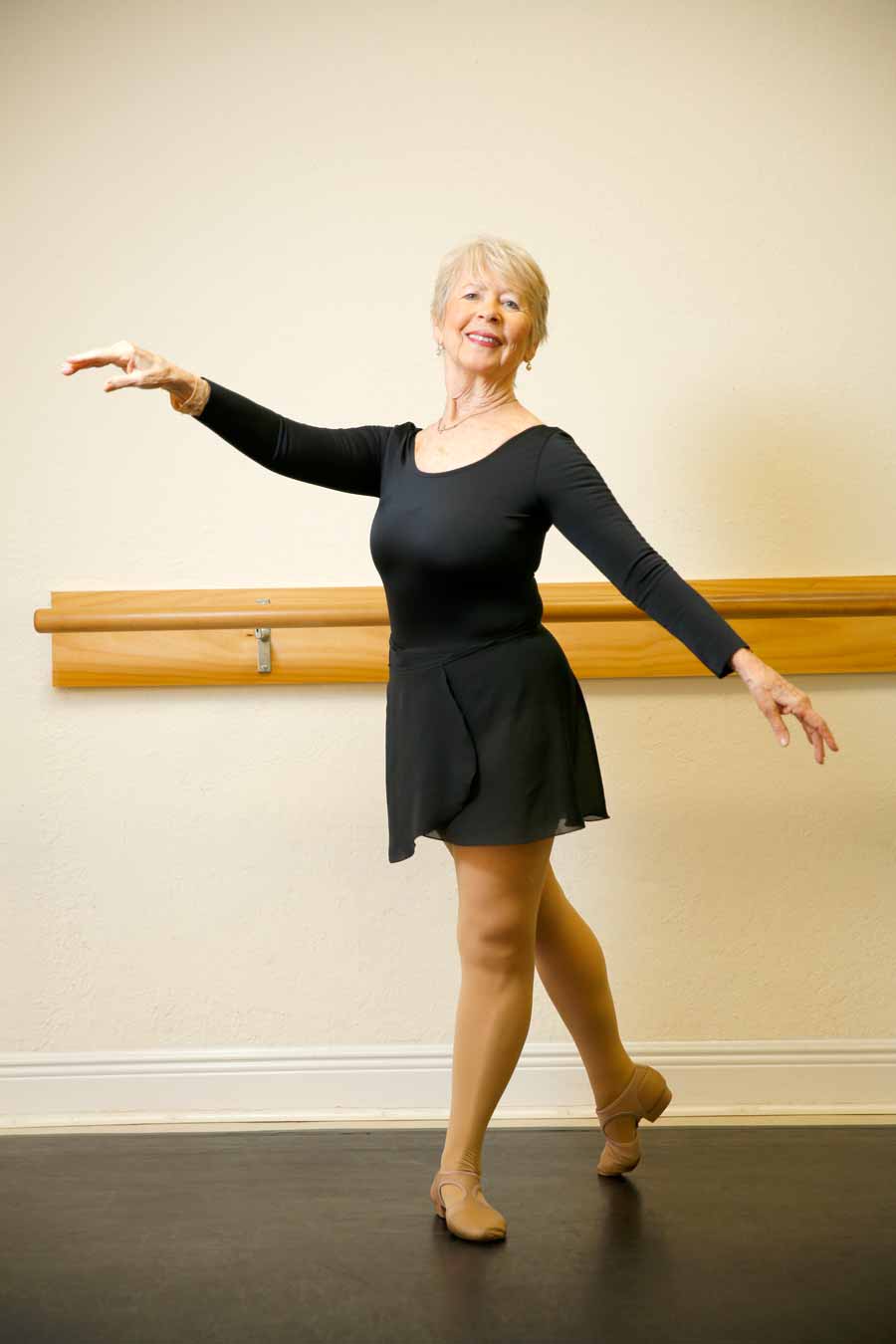 ---
Even though she's retired, Marjorie Blakely shows no signs of slowing down when it comes to her first love: dance.
---
Anyone meeting Marjorie Blakely for the first time may pick up pretty quickly that she's a dancer. She carries her self with poise, sophistication, and confidence. Plus, she's a perfectionist at heart.
In many ways, dance is a part of her, and if it weren't for her mother signing her up for dance classes in 1943, she may not have known it was her calling to be a dancer and later, a dance instructor. "My children ask me all the time, 'Why are you still teaching?' My answer is because I love it. Dance is in my blood," Marjorie says and smiles. "As a teacher, I enjoy watching people improve."
Marjorie has been teaching ballet, tap, and jazz classes at The Villages Lifelong Learning College for six years; however, her career began decades earlier as a dancer. All through high school, she performed with her brother Gary. They were known for their endearing duets and dramatic Apache dance routine.
In 1953, Marjorie and her brother opened Marge & Gary Dance Studio in Buffalo, New York. She was only 17 at the time.
"It was at the top of a three-story building and we had a floor for dancing, a staging area, and a piano," she said. "We didn't have dance records at that time."
When her brother went into the Army, she downsized her studio. Then after a few years—and after marrying her husband, Harvey—she moved her studio to North Tonawanda, New York, where it's still operated by her daughter, Lynda Cox, and granddaughter, Andria Harrington.
She reflects fondly on her time in New York, recalling the many summers that she went to New York City to learn the latest dance techniques and watch musical shows for inspiration. The city is where she learned jazz and disco, when it was a popular dance craze. It's also where she perfected her acrobatic skills.
When asked if she had notable students, she quickly pulls out a newspaper clipping of a photograph that shows a small boy peering through her studio's window.
"Do you know who that is? That's Michael Bennett. He's probably best known for directing and choreographing 'A Chorus Line.' I was his first dance teacher," she said. "I knew his parents didn't have much money so I let him take classes for free."
That is just one of the many memories she keeps neatly tucked away in folders and binders in her Village of Mallory home. But now, she gets to make new memories teaching adult dance classes three days a week in The Villages, as well as teaching liturgical dance at the First Presbyterian Church in Wildwood.
"I like that I get to teach people at their level. I have beginning, intermediate, and advanced classes," she says. "I especially love ballet because it keeps you strong, improves your posture, and keeps you toned. I find a lot of people in The Villages do it for exercise. But I also like to push tap, because it's also good exercise."
Marjorie is strict when it comes to making sure her students learn the technical aspects of ballet, jazz, and tap. However, at the end of the day, she tells them the feet aren't nearly as important as style. She's found teaching adults is much different than children; the techniques are the same but the approach is different. Nevertheless, she still loves teaching just as much as she did more than 60 years ago. That's why there are no plans to hang up her dancing shoes.
"I'll never stop," Marjorie says and smiles, "as long as my legs will hold me up."
---
PHOTO: Fred Lopez
---