Meet a Villager: Phyllis McElveen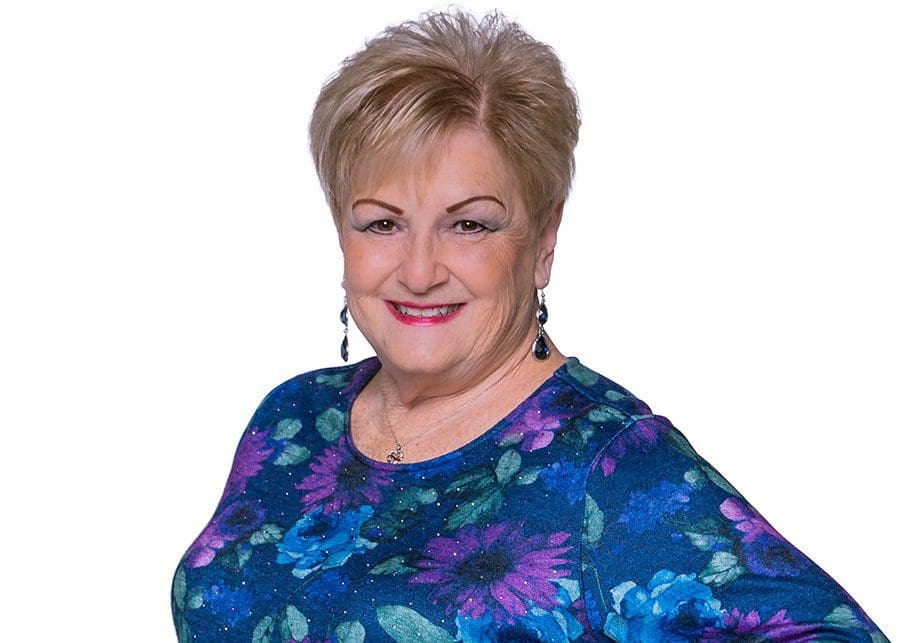 Phyllis McElveen's entire world changed after moving to The Villages.
Photo: Nicole Hamel
Vital Stats
Lives in Village of Pine Ridge with husband Jim.

 

Previously lived in Jacksonville for 35 years.

 

Retired project manager; now proprietor of Fifi's Cakes & More.

Active in Villages Working Women's Social Group.
---
My inspiration to move to The Villages: I had a brother who passed away at 58, and the one thing that he taught me was don't wait until tomorrow. He saved and worked throughout his whole life and never enjoyed one moment of retirement. His goal was to move to The Villages, so I moved here five years ago.  
Love the lifestyle: The Villages is the friendliest community and there's tons of stuff to do. There are so many fun little shops, wonderful people. It's a great community. 
What first surprised me: The variety of activities. Anything you want to do you can find there's a club or you can create your own.
A favorite club: The Villages Working Women's Social Group. When I went to my first meeting, everybody brought something, so I brought a dessert, and the group inspired me to bake again. It had been a hobby years ago, so I now own a small business, Fifi's Cakes & More, a home-based bakery business in The Villages. 
One of my busiest baking days: On the day before Thanksgiving, I baked 29 pies: pumpkin, pecan, apple, sweet potato, mincemeat, German chocolate. I was by myself making them, but I had my husband Jim washing dishes! 
Finding love: I met Jim in The Villages and we celebrated our first anniversary in February. He's a great guy. He was widowed for five years, and I was single for 20 years. A mutual friend introduced us, via Facebook. When we first met for lunch, it ran into a three-hour chat fest. 
Fun times together: He's Santa Claus so I'm Mrs. Claus. We did a lot of showing up in the squares dressed up for the little kids. We love going to the town squares, the country clubs, and tooling around in the golf cart is always fun.
More businesswomen networking: From the Working Women's Social Group, a women's businessowners networking group was formed of Villagers who own their own business in The Villages. We have 45 members and it's growing. There are a lot of Villagers still working, at least 30 percent, and that number continues to grow because the southern portion of The Villages is a younger population. 
Originally from Anderson, Ind., Theresa worked for The Herald-Bulletin for many years. After experiencing a winter with 53 inches of snow, her late husband asked her to get a job in Florida, and they headed south. Well known in the area, Theresa worked with The Daily Sun and The Daily Commercial prior to joining Akers.
Share This Story!