Meet Junky Monkey – For All Your Junky Needs!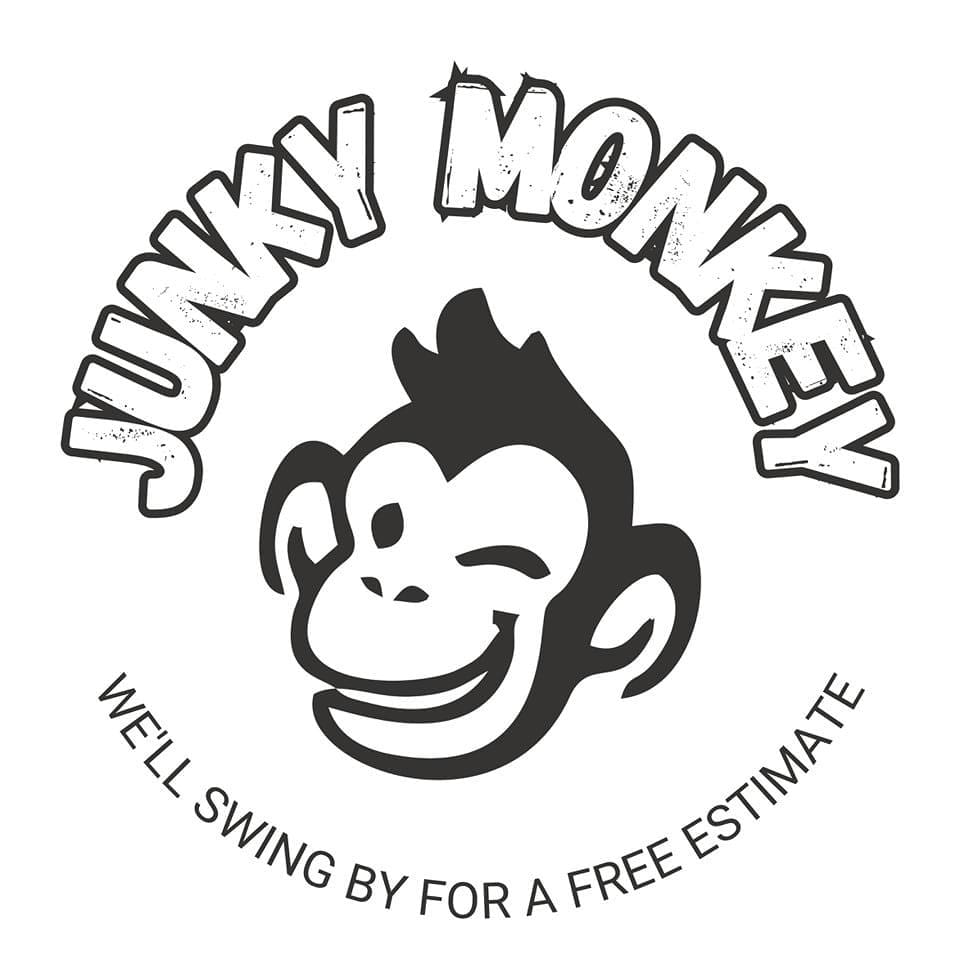 Junk removal never sounded like so much fun! With a name like Junky Monkey, one would almost think that junk removal can be enjoyable. For Delaney Foster it is because the business is all family owned and operated. In fact, the entire family, including her husband and children, play a part in the operations of the business.
Junky Monkey opened for business on June 12, 2023. When driving around, Delaney noticed that there are houses and businesses with junk in their yards. Delaney had always dreamed of building something, especially a business that she could call her own. Earlier in the year, Delaney was looking at videos on Instagram and saw a video of a guy who was absolutely killing it doing junk removal.
She thought to herself that there may possibly be a need for this type of business in the area. So Delaney and her husband Gary thought long and hard and in the end, decided to open a junk removal business. Little did they know just how much of a need there was for junk removal in Lake County!
For the family, the hardest part was finding a fun but clever name for the company. If it were not for their four year old son, that may not have been the case. The Foster's son would run up and down the hallways yelling "junky monkey." Delaney thought it sounded clever, and sure enough the company had a name! Junky Monkey was in business.
The company takes all sorts of items from refrigerators, furniture, dryers, washers, and heavy duty items, but they can also clear out yards and smaller junk piles as well. Delaney says, "the family is not afraid of hard work. I teach my kids that if you work hard enough you can do anything and build anything if you put your mind to it."
Junky Monkey started with one to two jobs per week. Eventually that led to three or four jobs, and now Junky Monkey has five or more junk removal jobs in a given week. The word of mouth is starting to get around and the quality of what Junky Monkey can do is highly evident. The company continues to impress the community. The jobs keep showing up and that is a very good thing for this local company.
Junky Monkey does provide free estimates. In fact, their tagline is "We'll Swing On By For A Free Estimate!" A play on the Junky Monkey name. Being that this is a family operation, Delaney homeschools her children as well. She says they have a good family dynamic that allows the operation to thrive.
"We are just a really tight group and work like a well-oiled machine," Delaney says. "Each of us has a task and we perform it to the best of our ability." Although Delaney does not always go out in the field, she takes care of the billing and every now and then, she throws on a pair of gloves and gets her boots dirty helping out in any way she can.
Sadie Foster helps out with the day to day, behind-the-scenes operations with relationship building, meanwhile Trey and Wade, who are 16 and 17 years of age, help out Gary with the junk removal part of the business. They have children ranging in age from 4 to 17. Delaney says, "I never thought about doing a job like this but there is a huge need for it in our community. I hope to see Junky Monkey take off in the next 5 years."
We love seeing local businesses thrive. We hope that Junky Monkey has the best of success! If you are in need of junk removal, you can contact them at 407-614-7234 or email them at office@junkymonkeybiz.com.
Kyle Coppola was born in Newton, Massachusetts and received his Bachelor of Fine Arts in Communications from Curry College in 2016. After traveling to Florida on a family vacation, he decided he could not get enough of the warm weather and made the move from snowy Massachusetts to central Florida 8 years ago.
For the last decade Kyle has gained valuable experience in social media content creation, marketing and sales, writing, video production, sports announcing and even broadcasting for local radio stations, such as FM 102.9 in The Villages and FM 91.5 in Massachusetts. Every year he volunteers at The Villages Charter High School as a play-by-play sports announcer for the football games as well as a public address announcer for the basketball games, including the annual Battle at The Villages Tournament.
Outside the office Kyle is a husband and father to two beautiful girls along with their cat. In his spare time he likes to spend time with his family, travel, play golf and swim. He is also a huge sports junkie and even bigger motorsports fan and loves to attend racing events when he can.
Share This Story!