Meet the Realtors: Karen Riscinto at Florida Lifestyle Realty Group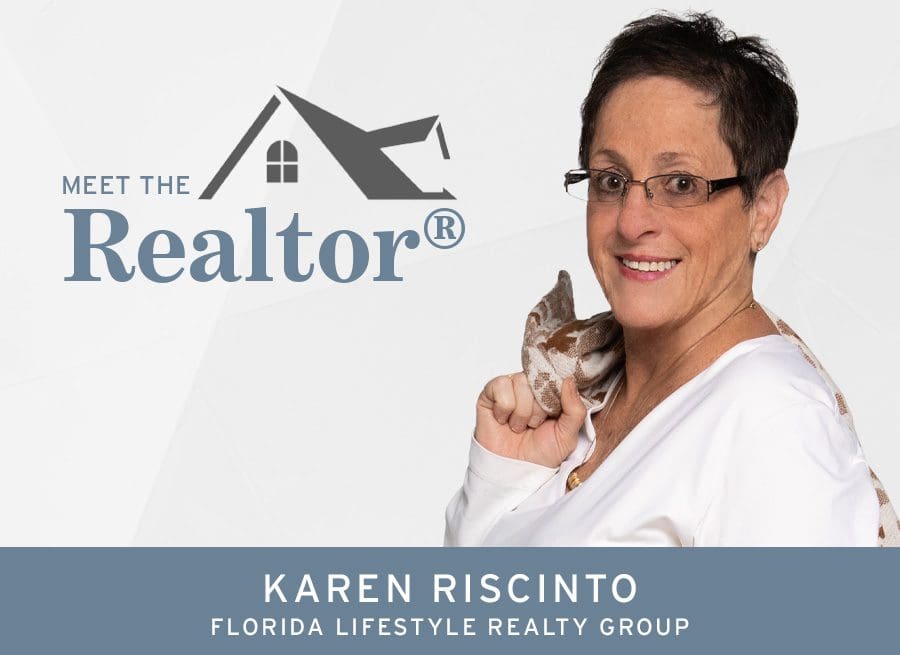 Karen Riscinto at Florida Lifestyle Realty Group
Realtors should be passionate, caring, honest, and trustworthy to make it in this business. Fortunately, Karen M. Riscinto possesses all those qualities. 
Karen is Owner/Broker of Florida Lifestyle Realty Group Inc., and Florida Lifestyle Property Management LLC. Anyone who would like to read about the spectacular service she delivers can visit RatemyAgent.com, a digital marketing platform that allows clients to rate their agents and display seller and buyer feedback. 
For two consecutive years, Karen has been in the top 5 agents in Lake County and ranked #3 through RatemyAgent.com. Additionally, the website also ranked her in the top 20 percent of Realtors in the nation for two straight years due to her excellent service. 
There's a reason why Karen has achieved those accolades. 
"Real estate isn't all about sales numbers," even though she been a multi-million-dollar producer every year since 2012; "It's really about customer satisfaction" Making the client happy with the single most important purchase of their lifetime and getting the right home for the right price. It's all about making sure I can sleep at night having done the best I could for my client's. 
Karen knows the market well in Lake County, where she has resided since 2005. She has been in the real estate industry in one form or another since 1977 and became a licensed agent in 1988; and a licensed broker in 2017. 
For Karen, there's more to real estate than simply helping others buy or sell a home. She also has an interior decorating business that helps clients re-imagine a kitchen, bathroom, or just figuring out where to remove a wall. As well as picking out the perfect furniture and accessories. She has had lots of practice renovating her 1919 Farmhouse in Eustis on Center St., on what was known as back in the day as Millionaires row. 
"I love helping clients imagine everything they can do with a home," and help execute when I can. Essentially, her companies offer clients a one-stop shop. Karen can sell you a home, sell your home, decorate, remodel, and property manage your home. 
Outside of real estate, Karen enjoys spending time with her four precious fur-babies. That includes two goldendoodles, Marley and Delainey, a golden retriever, Winnie and an Aussiedoodle, Charlie.