Meet the Realtors: Lakefront Living Realty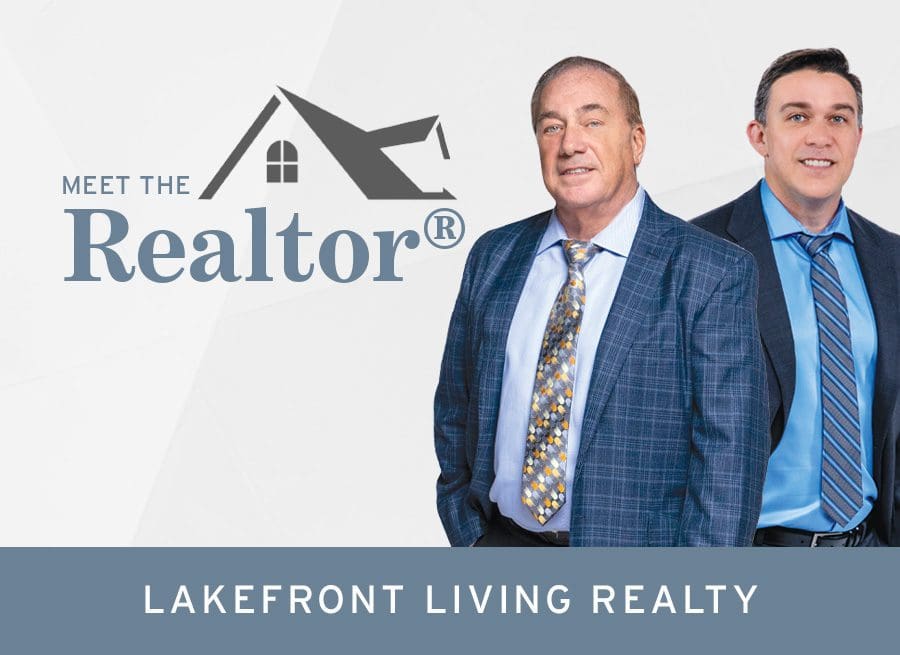 Lakefront Living Realty – Guy & Kevin Shipley
After successful careers as multimillion producing agents/brokers with a large firm in the area, Guy and Kevin Shipley decided to turn their mutual passion for real estate into something of their own. 
Guy, in real estate since 2009, researched different agencies when he came across Lakefront Living Realty, a national franchise. Guy says it couldn't have been a more perfect find since he and son Kevin, an agent since 2015, are more than familiar with the lifestyle. 
In October 2022, they took the plunge and opened the doors to the first and only location of the Lakefront Living Realty in Florida. 
"Our lives are based around real estate, it's not just a job or a hobby to us and everything was just kind of leading us to venture out and do our own thing," Kevin says, adding that specializing in lakefront property was a perfect fit being that water has always been a fundamental part of his life.
"It's something we've always based a lifestyle around," Kevin adds. 
Guy, who's owned property along Lake Dora for the past 18 years, adds: "I felt like it gave me a little bit of an advantage for customers looking for that."
Lakefront Living Realty is based in Mount Dora where father and son live, but their service area stretches from Jacksonville to Tampa, including Central Florida, and more specifically, Lake County. 
The two specialize in lakefront property, but they also show inland residential and vacant land. 
"We get people from all over the country coming here looking for lakefront housing. I mean, we are Lake County for a reason," says Guy. "The Lakefront Living franchise is about the lakefront lifestyle so that's our specialty but being that we've both been in real estate for so long, some of our customers don't want that, so we're not limited to that only." 
Even so, Guy and Kevin agree that showing lakeside properties is what floats their boat—literally. 
"It's always a fun thing when we take customers out on a boat and pull up to the back side of the house we're going to show and let them see it from the water first," Kevin says. "It reiterates the lifestyle and how you can easily hop on a boat from your lakeside home to a nearby town, dock at a restaurant, hop out and eat, or even make it a day by visiting nearby shops and attractions."