MIKE Endowment Donates Backpacks to LifeStream's The Open Door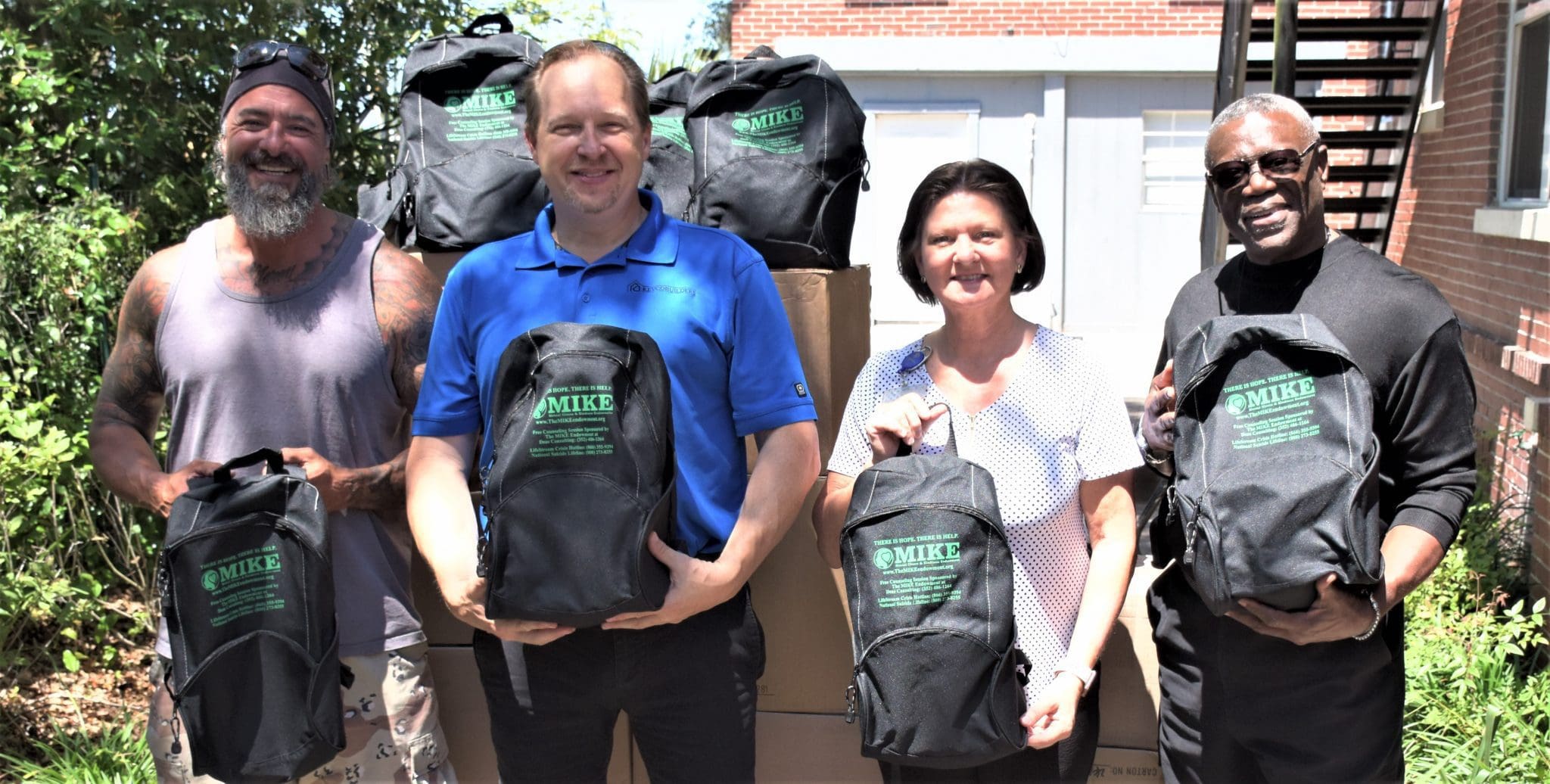 The Mental Illness and Kindness Endowment, or The MIKE Endowment — has partnered with LifeStream's The Open Door in Eustis to support homeless members of our community with more than 100 backpacks, including personal care items, sunscreen, bug spray, and contact information for those suffering from mental illness and substance abuse. 
"The exterior of the backpack includes, in bold green text, three different resources people can reach out to," says Joe Ziler, founder of The MIKE Endowment, named in honor of his brother who died by suicide in 2013. "We know there is a strong connection between mental health and homelessness. I know this having befriended and supported several homeless that would congregate near a fast-food restaurant I worked at as a teen back in my hometown of Pittsburgh. I've never tried to lose sight of how a helping hand and anything that brings dignity to someone who is homeless can be the difference between death or a better life." 
MIKE has also partnered with Dr. Isaac Deas of Deas Consulting to offer initial counseling sessions for those struggling with mental health issues, no charge, through a grant offered by the MIKE Endowment. 
Also included in the backpack is information about the Eustis based One Fire, where men can find meals, support, and other resources. Founder and "Pastor" John Tompkins states, "These meetings on Friday nights are loud and bold, intimate and personal. We encourage you to step out of the dark and into the light!" 
The backpacks were delivered to The Open Door located at 11 Citrus Ave., Eustis, and will be distributed at the discretion of the staff while supplies last. 
Donations for this and other MIKE Endowment projects can be made online through the Mount Dora Community Trust at mountdoracommunitytrust.com/give (select M.I.K.E. in the drop-down selection).