Montverde Basketball Coach Kevin Boyle Notches 800th Career Win!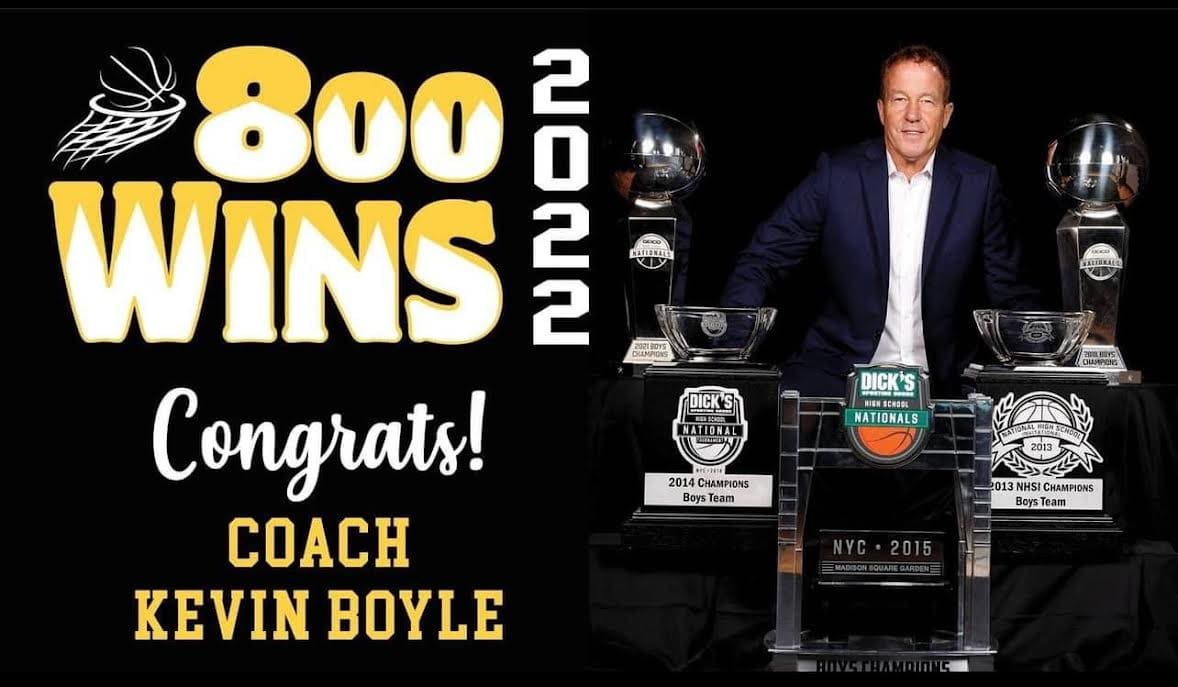 Winning is something Kevin Boyle has always done but 800 is a significant milestone!
Kevin Boyle is no stranger to success. He has coached numerous number 1 draft selections in the NBA draft. He is the kind of coach that gets the best out of his players but he demands respect. Having saw how he coaches first hand when Montverde played The Villages earlier this season it's plain to see why his teams are so good. Sure they have the best talent in the country but more than that this team takes basketball like it's a business.
While other teams might get emotional about fouls or missed opportunities Montbverde players feel a bit robotic. I mean that in a good way. These players are highly skilled but they seem to be coached to already act like professional basketball players. It's almost as if like watching the Harlem Globtrotters play out there against some of these teams. They take it as a business and when they come to play that is absolutely the kind of philosophy these players take with them onto the floor. They come into every game thinking and knowing they play for the best program in the country and the best coach.
In fact the entire Montverde Eagles starting roster is going to division 1 schools. We already covered that in a previous article but it goes to show the kind of pull that Kevin Boyle has. The program is absolutely the most powerful one in high school sports but the coach is also a main draw. Boyle has coached players like R.J. Barrett, Kyrie Irving, Ben Simmons, D'Angelo Russell and Joel Embiid just to name a few standouts.
Boyle came to Montverde back in 2011 from Storied St. Patrick High School in Elizabeth, New Jersey and he lead that team to five State Tournament of Champions titles. That success afforded him the opportunity to come to Florida to coach a developing program focused on Athletics. He was also allowed to continue working with Nike doing summer camps around the globe!
Boyle has been doing this a long time. How long? Since 1998 thats when Boyle's 1st NBA plays was drafted out of High School. That player just so happened to be Al Harrington who played 16 seasons in the NBA. Harrington was also coach Boyle's first national player of the year. Harrington was followed by great players such as Ben Simmons, RJ Barrett and Cade Cunningham to name a few.
It's absolutely not out of the question that Boyle could possibly see 1,000 wins in his career. He doesn't seem like he is slowing down anytime soon! If he averages 25 wins per year over the next 8 years it's possible that number could possibly come into play. However Boyle likes to take it one game at a time. 25 games per year is a lofty goal but with the talent that Montverde shows up with every year it's hard not to believe that Coach Boyle will be closing in on the 1K number soon than we all think!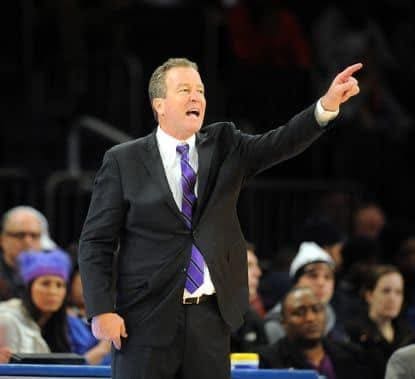 Boyle has taken The Eagles to new heights since he arrived and the powerful program is continuing to grow. Congratulations to Kevin Boyle and continue to keep a watchful eye on this team as they look to remain the number 1 team in the nation while battling for yet another championship!
Pictures Provided By –
Montverde Facebook Page
Kyle Coppola was born in Newton, Massachusetts and received his Bachelor of Fine Arts in Communications from Curry College in 2016. After traveling to Florida on a family vacation, he decided he could not get enough of the warm weather and made the move from snowy Massachusetts to central Florida 8 years ago.
For the last decade Kyle has gained valuable experience in social media content creation, marketing and sales, writing, video production, sports announcing and even broadcasting for local radio stations, such as FM 102.9 in The Villages and FM 91.5 in Massachusetts. Every year he volunteers at The Villages Charter High School as a play-by-play sports announcer for the football games as well as a public address announcer for the basketball games, including the annual Battle at The Villages Tournament.
Outside the office Kyle is a husband and father to two beautiful girls along with their cat. In his spare time he likes to spend time with his family, travel, play golf and swim. He is also a huge sports junkie and even bigger motorsports fan and loves to attend racing events when he can.
Share This Story!