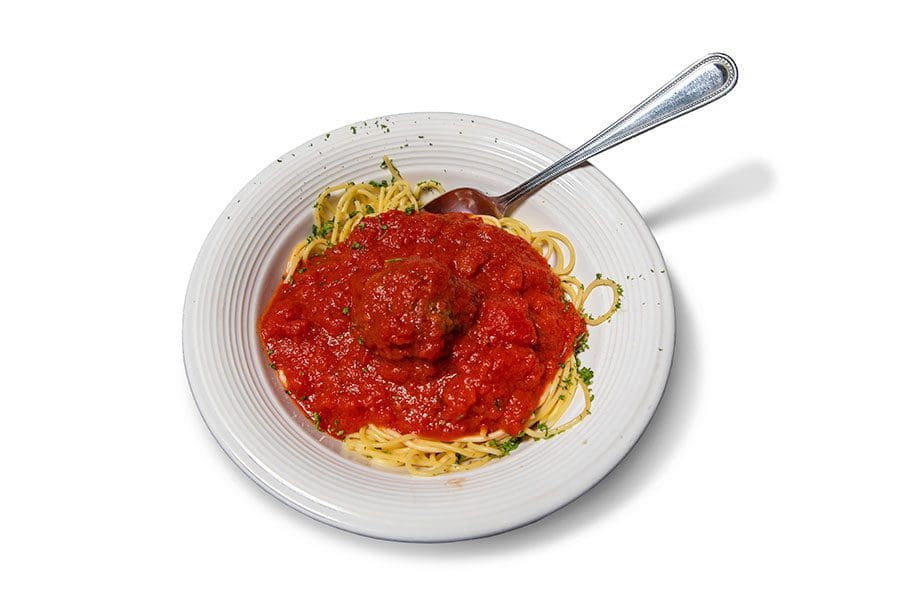 Olive Branch Mediterranean-Italian Grille & Bar offers an array of hearty dishes.
Photos: Nicole Hamel 
Dining at the Olive Branch Mediterranean-Italian Grille & Bar in downtown Mount Dora offers a chance to savor a variety of fresh dishes, everything from tasty appetizers, entrées and desserts. 
Owner and executive chef Jerry Vejseli and his wife Karen relocated to Lake County from Long Island, New York, following a winter vacation in Florida. "We walked around the Golden Triangle area and fell for Mount Dora's rich history," Jerry says, recalling he told his wife: "'We should open a restaurant here,' and she agreed."  
The idea became reality in 2015. 


As an Albanian, Jerry is an authentic Mediterranean from Macedonia, north of Greece, and he delights in making the cuisine of his home country. He came to America when he was in his late teens.
He met Karen through her mother, who worked for him as a server, more than 25 years ago in Long Island. The couple has been married 24 years. Karen is an accountant and does the payroll and other business aspects of the restaurant, which allows Jerry to do what he loves—cook. 
"I spend a lot of time in the kitchen, it's usually like three to four hours before we open because we have to do a lot of prep," Jerry says, "making lasagna, meatballs, the daily soups. Our French onion soup is very popular, and this was my wife's idea." 
The restaurant's menu features a variety of offerings, including spinach pie, Chicken or Veal Marsala, gyro, pasta primavera, tortellini Bolognese, and individual specialty pizzas, to name a few, served in an inviting décor of cheerful yellow walls, pretty window views, and tables covered with white linen tablecloths for a classy little touch. 
There's also an expansive deck for diners to enjoy outdoor dining. 
"We do get a lot of traffic," Jerry says. That's especially true during the city's many festivals and events. "And we have live music on Wednesday, Thursday, Friday, Saturday and Sunday for dinner time." 
Jerry says Olive Branch's most popular entrée is the Chicken Broccoli Franchaise, featuring chicken and broccoli dipped in flour, egg, and sauteed in a lemon butter sauce and served over rice.
He relishes a special compliment about the dish from two visiting couples.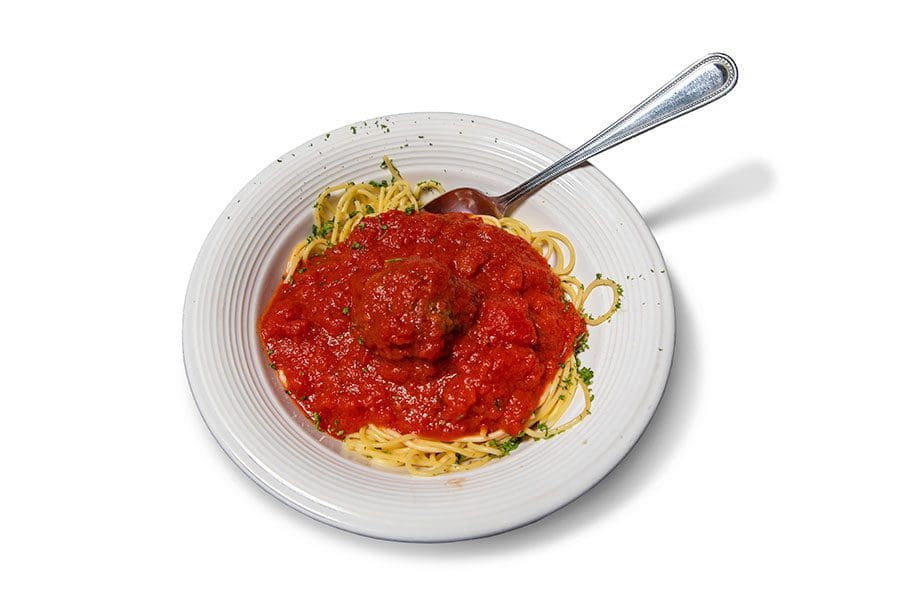 "They had been around all over, including Europe, and this was the exact same dish they ordered in Paris," says Jerry. "I was told, 'your Chicken Franchaise is the best I've ever had,' and it was a good compliment to know they were in France, and mine to be (declared) better." 
Jerry's personal menu favorites are the Chicken Piccata, Chicken Marsala, and Chicken Cordon Bleu.  
"We have really popular desserts of tiramisu, baklava, chocolate lava cake, limoncello mascarpone cake, crème brule cheesecake," adds the chef, noting tiramisu is his favorite. "And since we are in Florida, we had to have key lime pie. We also have an apple tart, which smells so good warmed up with vanilla ice cream on top. The tart has a wonderful flavor, and we have mini cannoli. We usually do three for an order, and it's perfect for sharing." 
Lemon cake, vanilla or chocolate gelato or sorbet of the day are on the dessert menu, too. 


During an early dinner at Olive Branch, Style photographer Nicole and I were joined by dining companions Leigh and Yvonne. 
We shared two appetizers: warm, soft pita bread triangles with hummus, ajvar (made from red bell peppers), and tzatziki/yogurt sauce, and fried mozzarella with marinara sauce. Both were delightful, and it was enjoyable to taste the freshness of the ajvar and yogurt sauce on the warm pita bread. The fried mozzarella also was delicious with fresh marina sauce. 
Leigh chose an entrée special of grouper with fresh vegetables and pasta. 
"The grouper was stuffed with spinach and goat cheese. The fish was flaky and delicious," says Leigh. "The spinach and cheese complemented the baked grouper nicely. The vegetables were lightly seasoned and very good." 
Nicole and I both found the lasagna to be delicious. "It had just the right amount of meat sauce and cheese to every inch of it," adds Nicole.
Yvonne chose another daily special–a hearty prime rib sandwich with fries. "I really liked how the prime rib was cooked to perfection, and it was very tasty," says Yvonne, who also marveled over the shared appetizers. 
"And I loved that Leigh gave me one taste of her grouper," adds Yvonne. "I really liked it, and the next time I'm there, that's what I'm going to order." 
Olive Branch serves hearty portions, which makes it nice to share some dishes or request a to-go container to enjoy the remainder of a meal at home. 
---
Olive Branch Mediterranean-Italian Grille and Bar
115 W. Third St., Mount Dora
Hours: 11:30 a.m.-9 p.m. Monday, Wednesday, Thursday; 11:30 a.m.-10 p.m. Friday and Saturday; 11:30 a.m.-8 p.m. Sunday; closed on Tuesdays.
For more information, call 352.729.6734 or visit olivebranchgrille.com. 
Originally from Anderson, Ind., Theresa worked for The Herald-Bulletin for many years. After experiencing a winter with 53 inches of snow, her late husband asked her to get a job in Florida, and they headed south. Well known in the area, Theresa worked with The Daily Sun and The Daily Commercial prior to joining Akers.
Share This Story!