Mount Dora Christian Academy Athletes Sign College Commitment Letters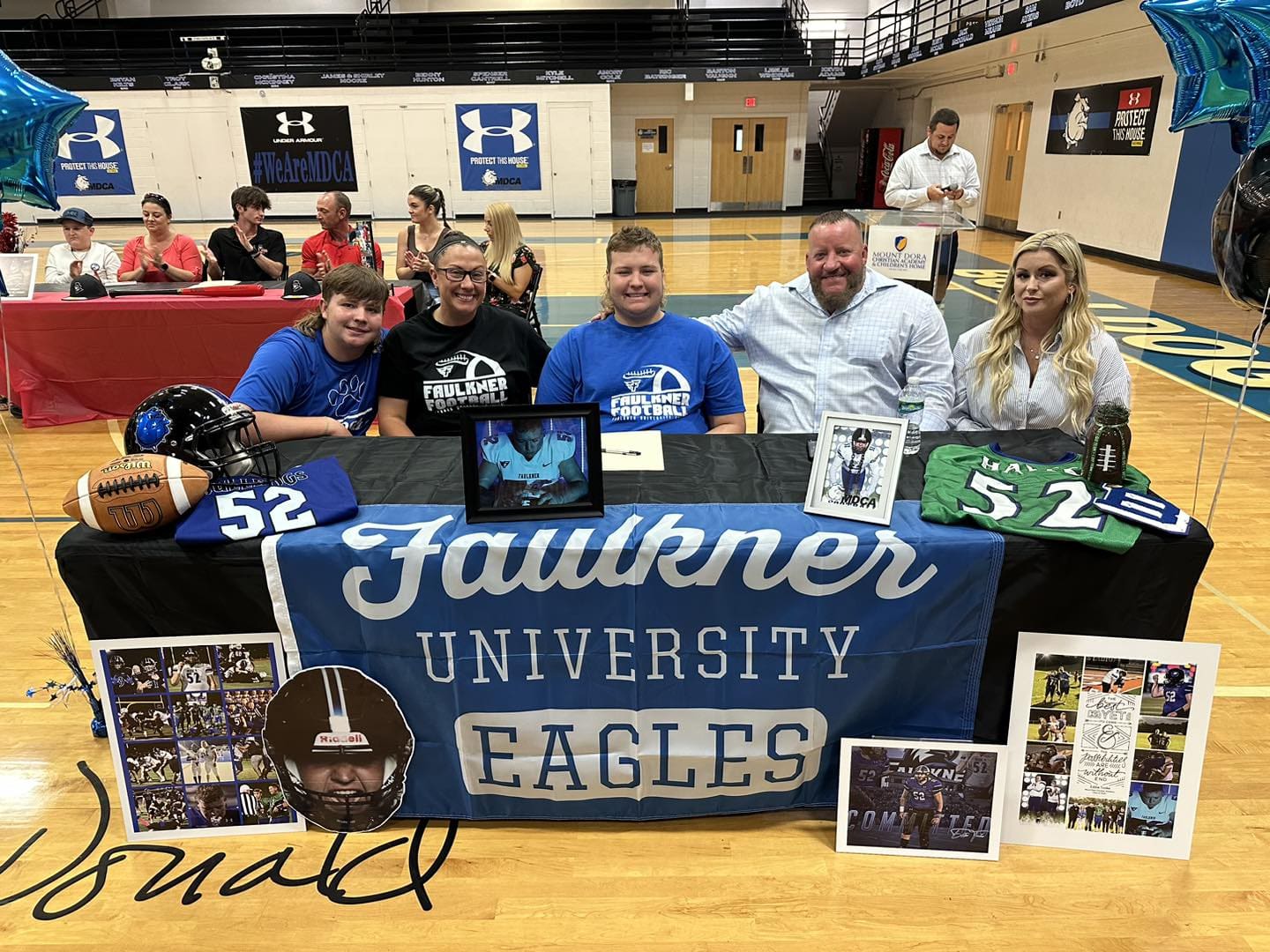 It was a terrific day this past week at Mount Dora Christian Academy as 9 student-athletes signed their letters of intent to play sports at the next level. The 9 athletes that signed will join the other 9 athletes that signed in December which makes it a record breaking year for MDCA. 18 student-athletes from the class of 2023 will go on to colleges to play sports and continue their academic careers. The list of athletes was vast and was led by Eddie Tooke.
Football: Eddie Tooke – Faulkner University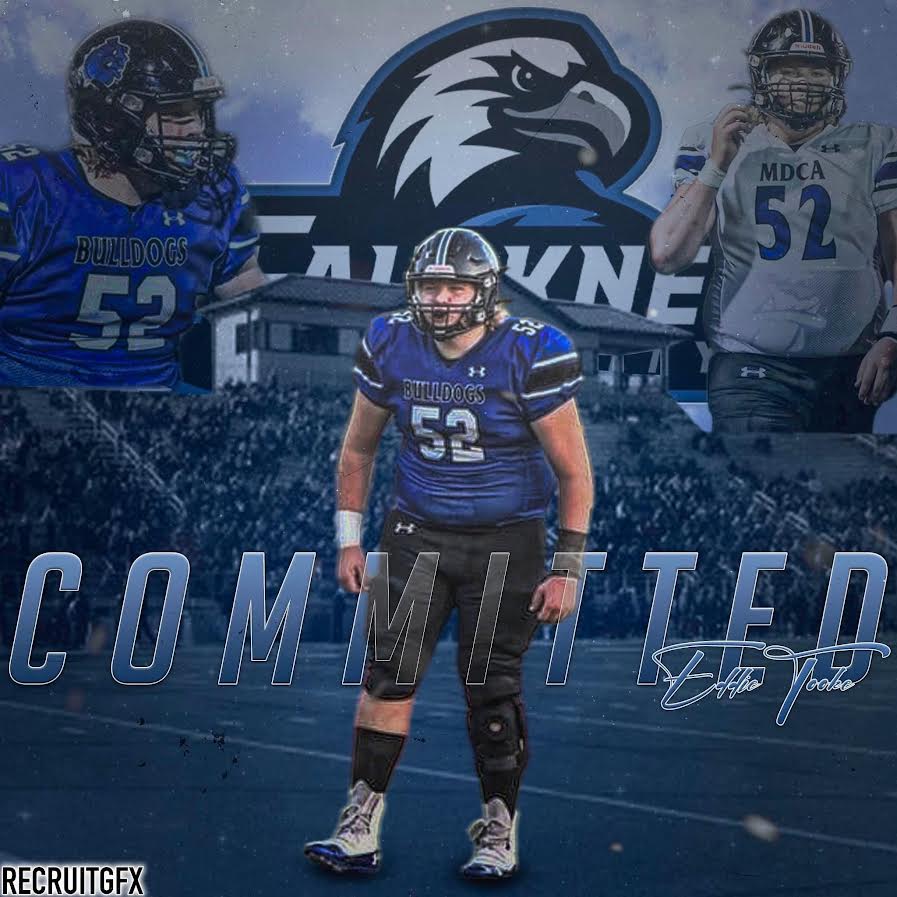 Eddie Tooke was absolutely dominant this season. The 6"3 285 lb offensive lineman was a force to be reckoned with this year. Tooke was special as he could play anywhere on the offensive line. Be it Center, Guard or Tackle, Tooke was always the leading blocker you wanted to get behind if you were a running back or quarterback. He has a ton of power and is able to get off the line quickly.
That power helped Tooke take MDCA to another State Championship run. This player has been such a dominant force for the Bulldogs and they will certainly miss him next year. Faulkner University will be a great fit for Tooke. He should get plenty of opportunities for playing time at that school. Given his athletic abilities, Tooke will do great things in the coming years! Congratulations to Eddie Tooke and his entire family on continuing his academic and playing career!
Football: Jeffer Johnson – Baldwin Wallace University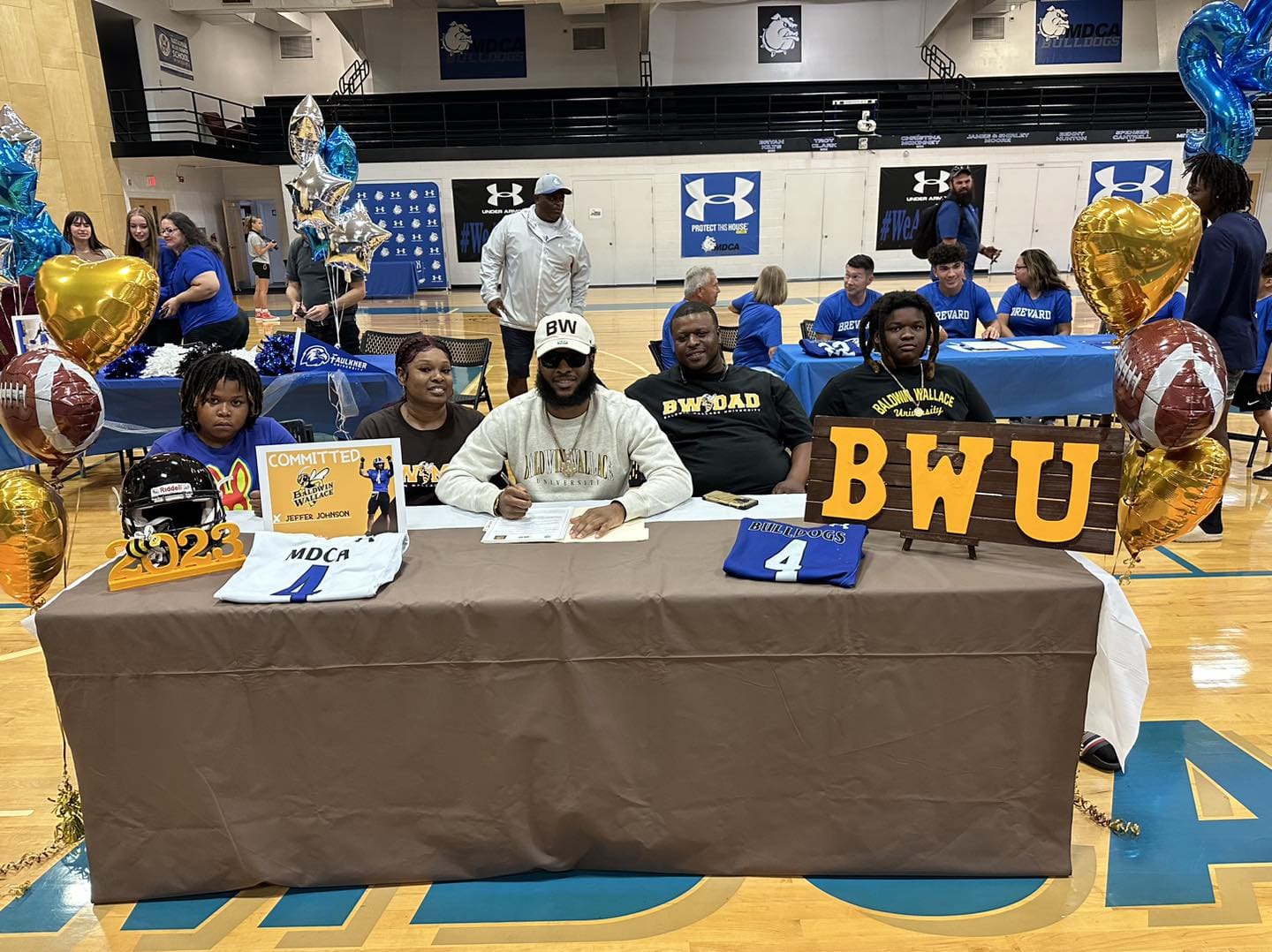 Johnson was one of the most reliable as they come. The 5"11 205 lb Running Back and Middle Linebacker was very fast. He was great at extending plays this past year. Johnson averaged 6.5 yards per carry scoring 6 touchdowns on the year and racking up over 500 yards of total offense for the Bulldogs. Defensively though is where Johnson shined bright.
Johnson led the Bulldogs in total tackles with 61 on the season. He was in on most plays. Being in the Middle Linebacker roll is a tough challenge for any player as it's one of the most important positions for a defender. He did an impressive job no matter what roll he played in and Baldwin Wallace University is getting a stellar player. Congratulations to Jeffer Johnson on this big commitment as he continues his academic and playing career.
Football: Dillon Gordon – Brevard College
Dillon Gordon was the star of the MDCA offense this year. He rushed for over 700 yards of total offense. While he only managed 3 touchdowns, Gordon was a team player. He and Jeffer Johnson combined for over 1,100 total rushing yards. Isaiah Bryant added another 613 yards of offense so the team nearly rushed for 2,000 yards this season. Great numbers put up by Gordon as he ended the season with 6.3 yards per carry.
This is a huge opportunity for Gordon who also played on the defensive side of the ball. He managed 41 total tackles this season which is a very respectable effort from teh 5"10 180lb Senior player. We want to congratulate Dillon Gordon and his family on his continued athletic and academic career.
Other MDCA Student-Athlete Signings
James Andrews: Webber University – Track & Field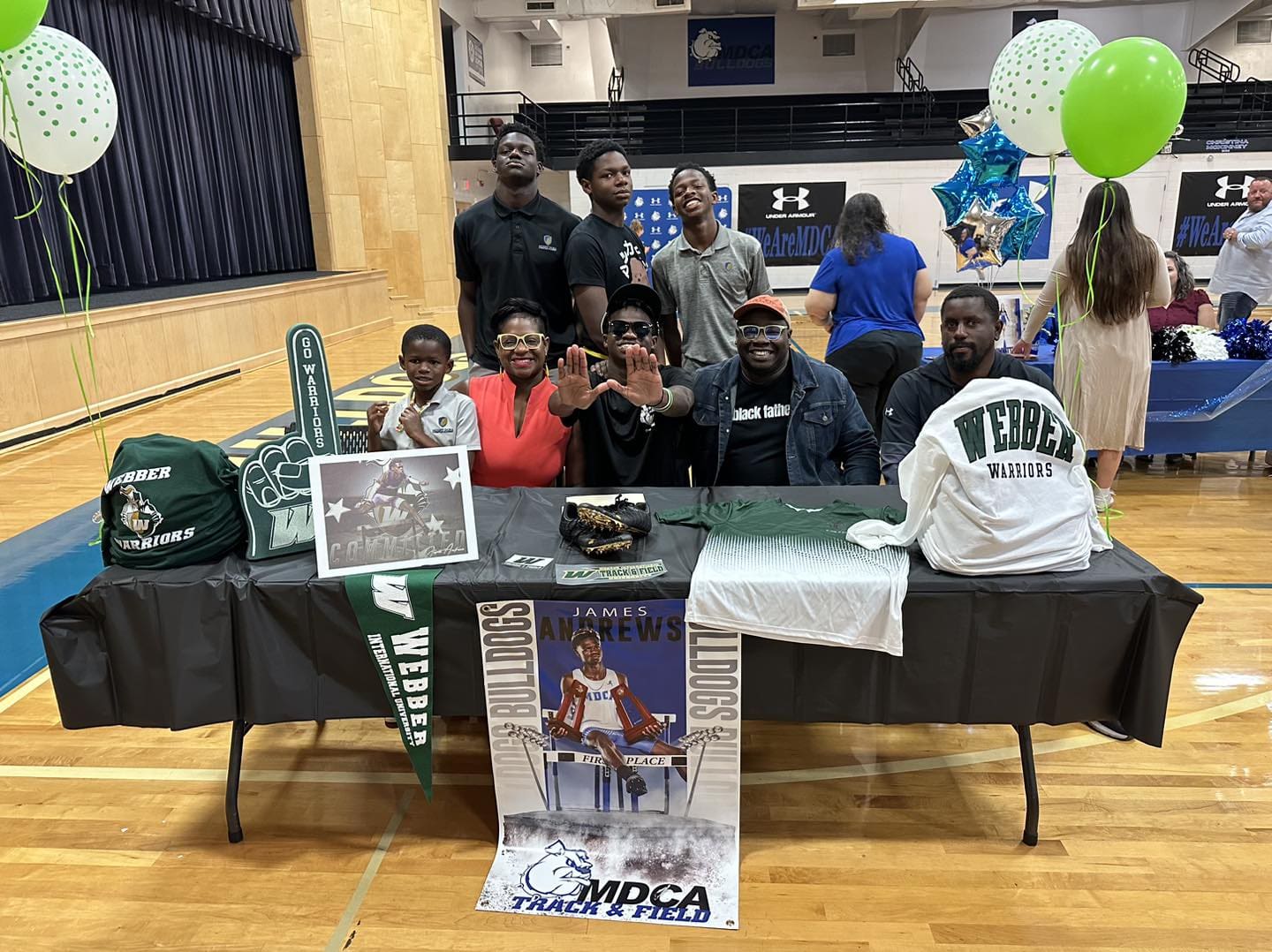 Christian McFarlane: Flagler College – Track & Field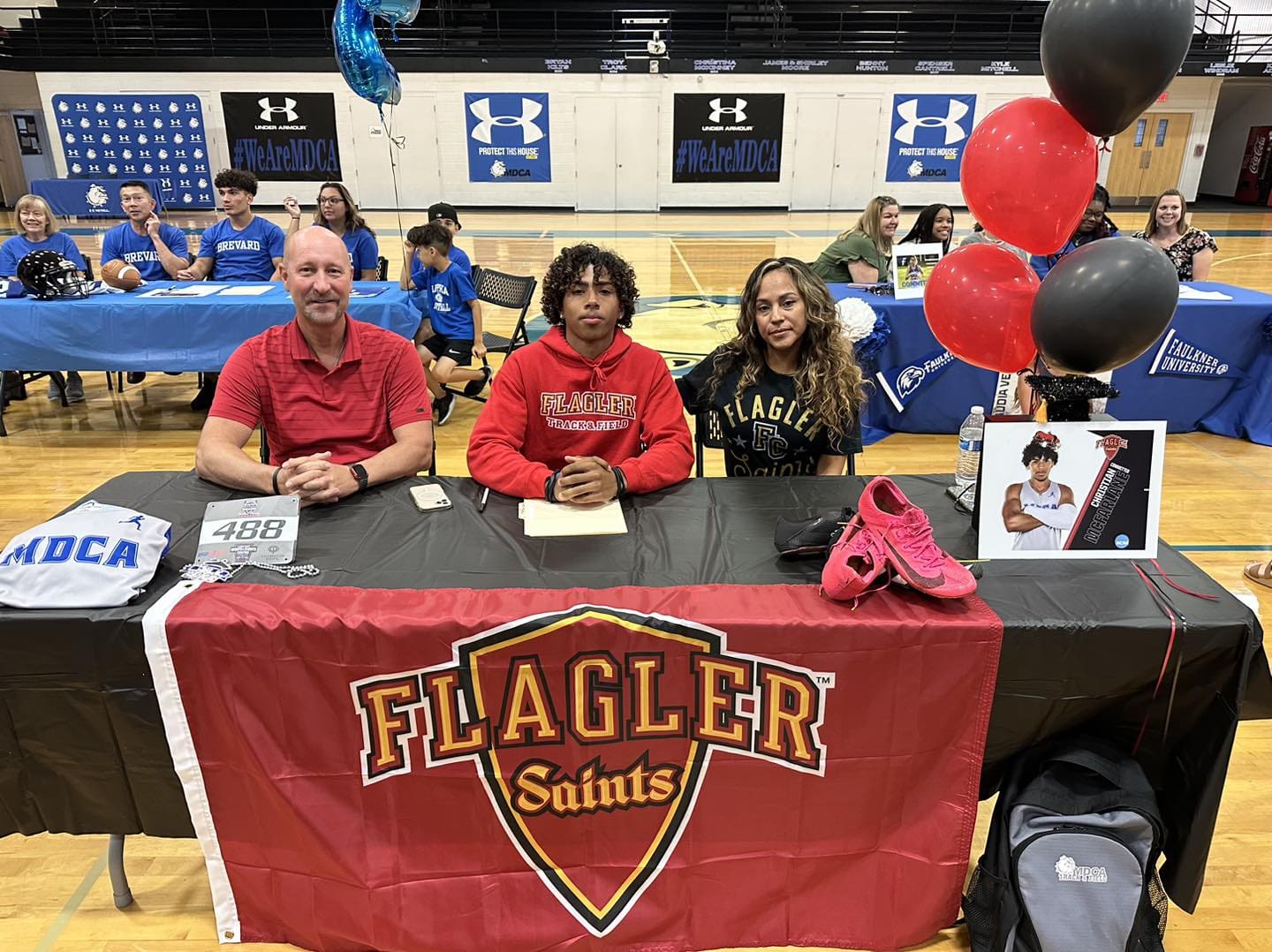 Dom Jones: Davis & Elkins College – Baseball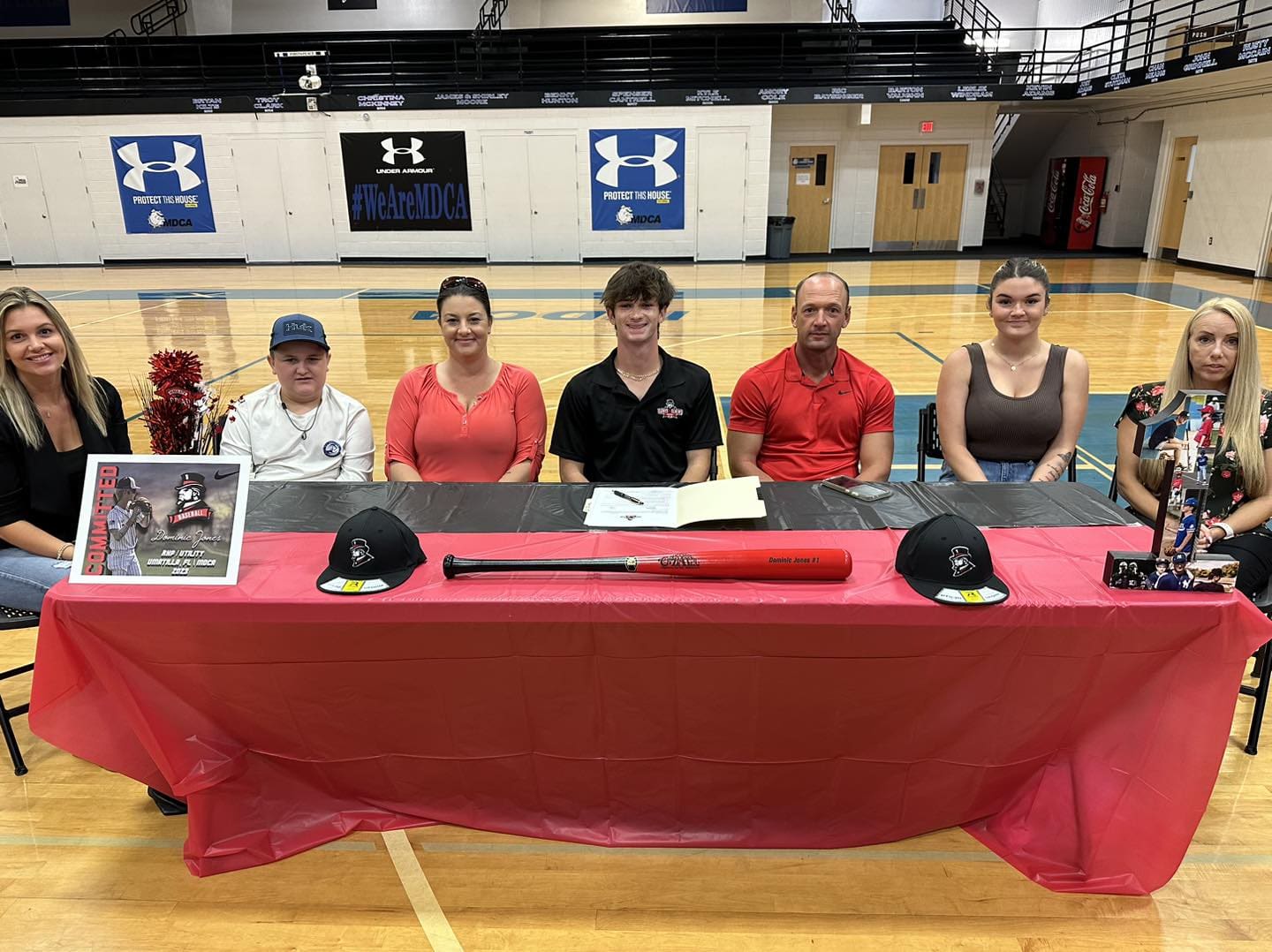 Amalia Vamakitis: Cairn University – Basketball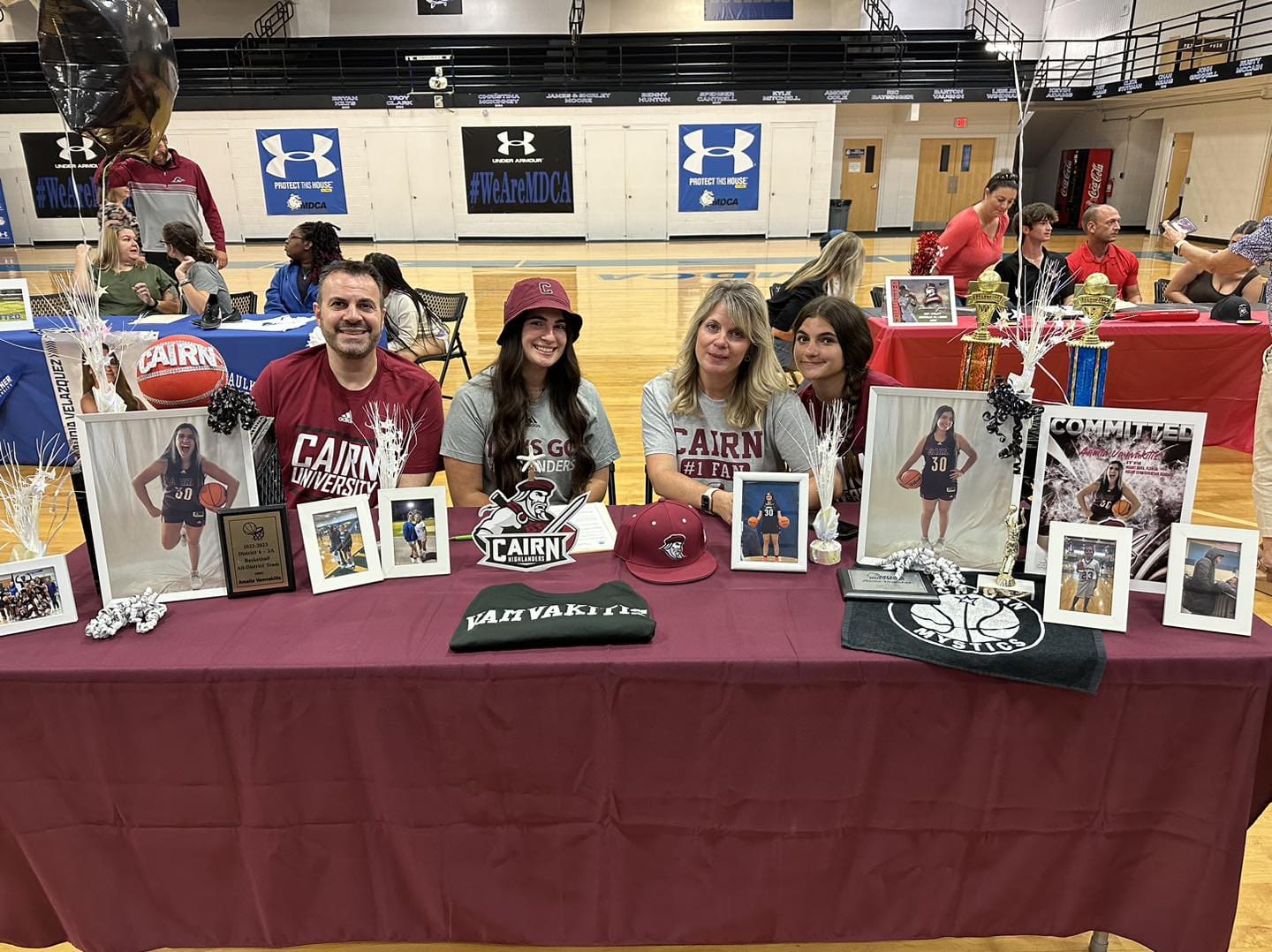 Claudia Velazquez: Faulkner University – Cross Country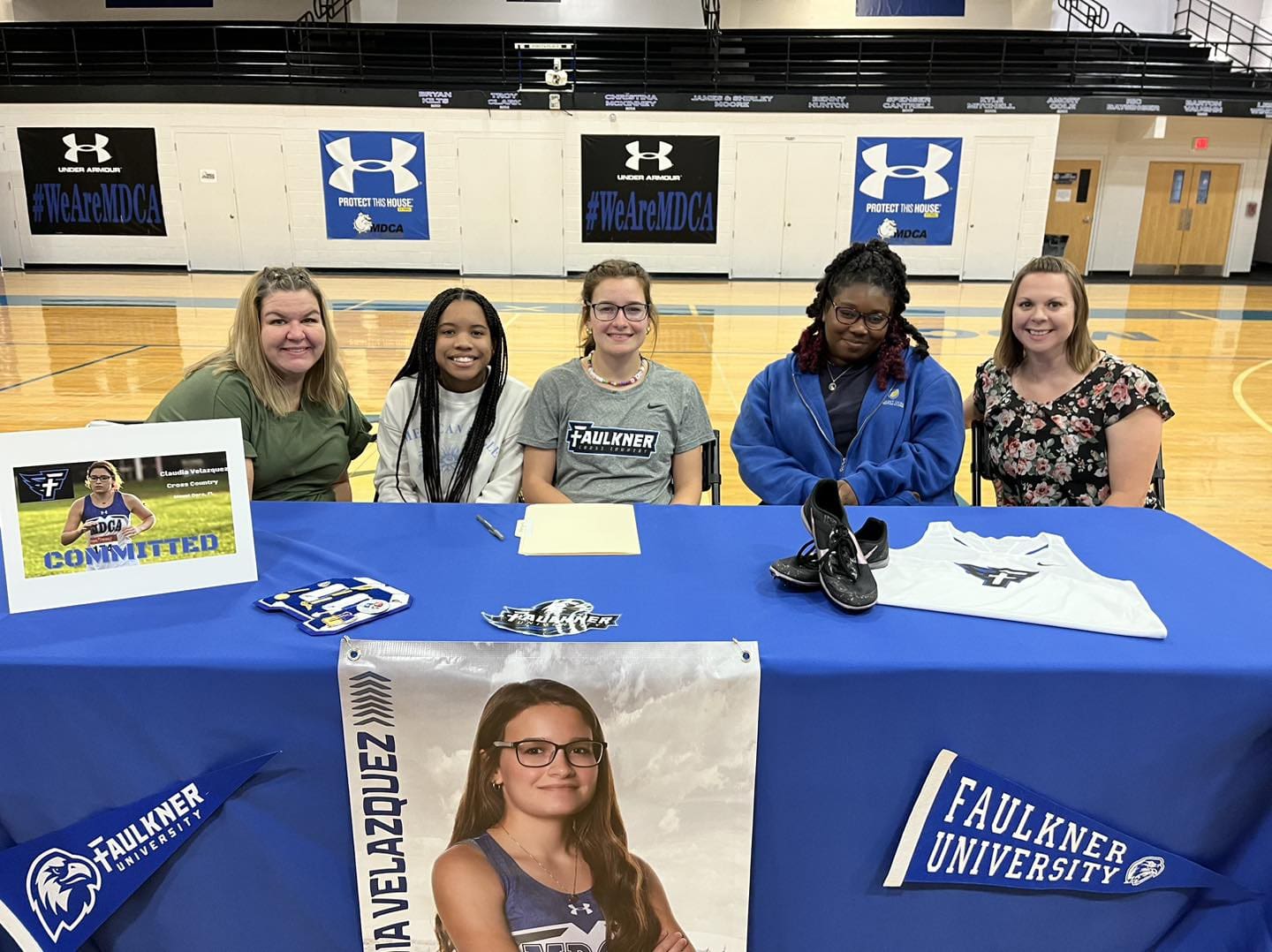 Aly Cetnarowicz-Brown: Faulkner University – Cheer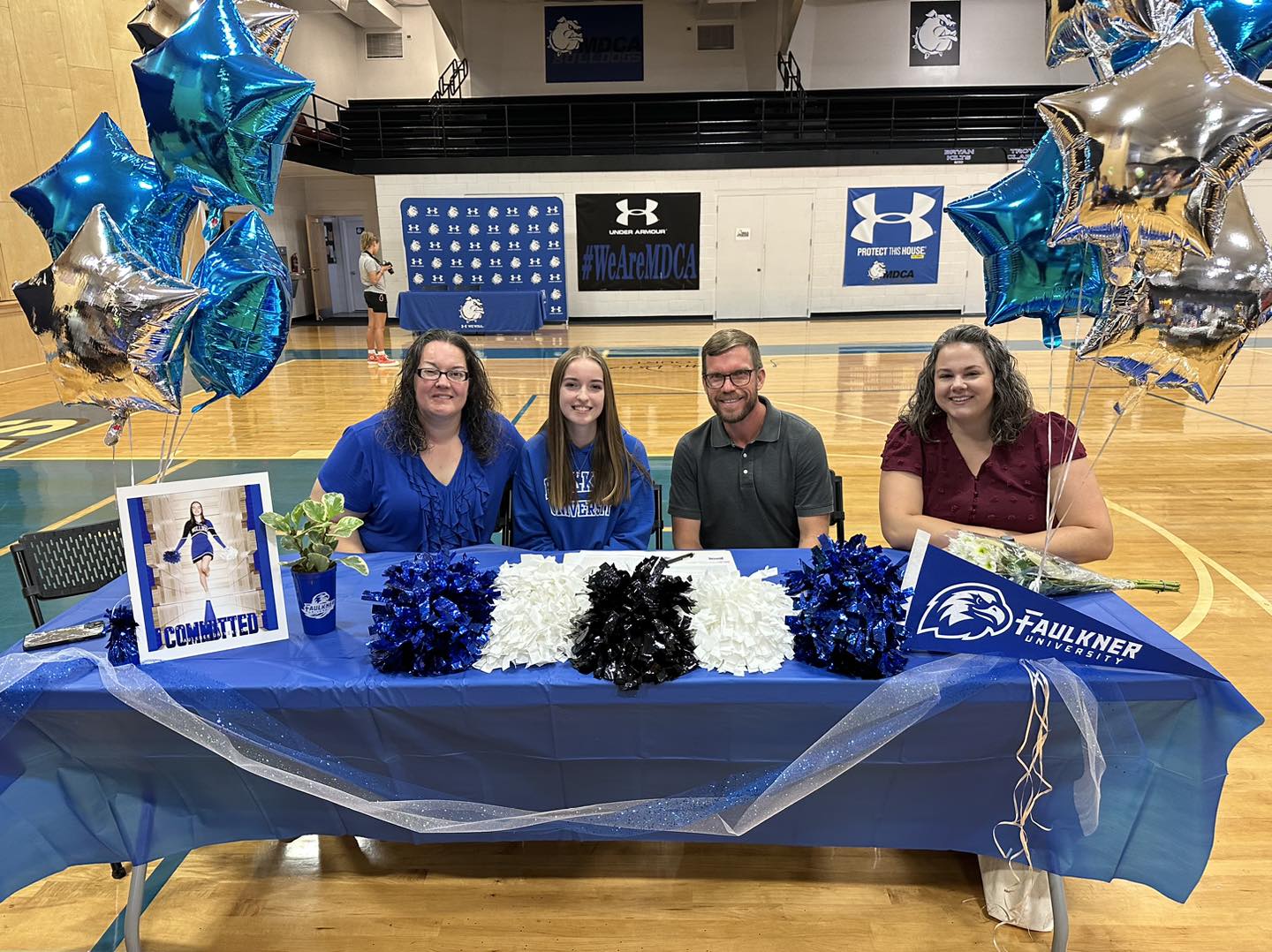 Congratulations to all the student-athletes who will continue their academic and athletic careers at their respective College's & Universities. We wish them the best of luck! Also a huge congratulations to all the family members, friends and family who attended the signing ceremony. This makes 18 student-athletes signed from MDCA the largest group ever!
Photos Provided By:
MDCA Facebook
Kyle Coppola was born in Newton, Massachusetts and received his Bachelor of Fine Arts in Communications from Curry College in 2016. After traveling to Florida on a family vacation, he decided he could not get enough of the warm weather and made the move from snowy Massachusetts to central Florida 8 years ago.
For the last decade Kyle has gained valuable experience in social media content creation, marketing and sales, writing, video production, sports announcing and even broadcasting for local radio stations, such as FM 102.9 in The Villages and FM 91.5 in Massachusetts. Every year he volunteers at The Villages Charter High School as a play-by-play sports announcer for the football games as well as a public address announcer for the basketball games, including the annual Battle at The Villages Tournament.
Outside the office Kyle is a husband and father to two beautiful girls along with their cat. In his spare time he likes to spend time with his family, travel, play golf and swim. He is also a huge sports junkie and even bigger motorsports fan and loves to attend racing events when he can.
Share This Story!