Mount Dora Councilman Cal Rolfson receives 2020 Home Rule Hero Award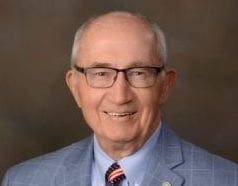 Mount Dora Councilman Cal Rolfson receives 2020 Home Rule Hero Award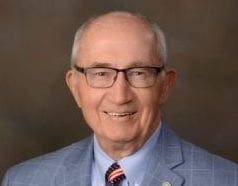 The Florida League of Cities recently recognized Mount Dora Councilman Cal Rolfson with a 2020 Home Rule Hero Award. Cal earned this award for his tireless efforts throughout the legislative session to promote local voices making local choices, protect the Home Rule powers of Florida's municipalities and advance the league's legislative agenda, a news release states.
Home Rule is the ability for a city to address local problems with local solutions with minimal state interference. Home Rule Hero Award recipients are local government officials, both elected and not, who consistently responded to the league's request to reach out to members of the state Legislature and help give a local perspective on an issue.
"I am so grateful to receive this high honor from the Florida League of Cities. I accept it on behalf of all the Mount Dora City Council members and our city manager (Robin Hayes), whom I know also greatly contributed to the work we did to let our state policymakers know the city's legislative issues," Cal says. 
Cal served as vice mayor for the city and this is the fourth consecutive year he has been awarded a Home Rule Hero Award.