Mount Dora Craft Fair: What You Need To Know This Weekend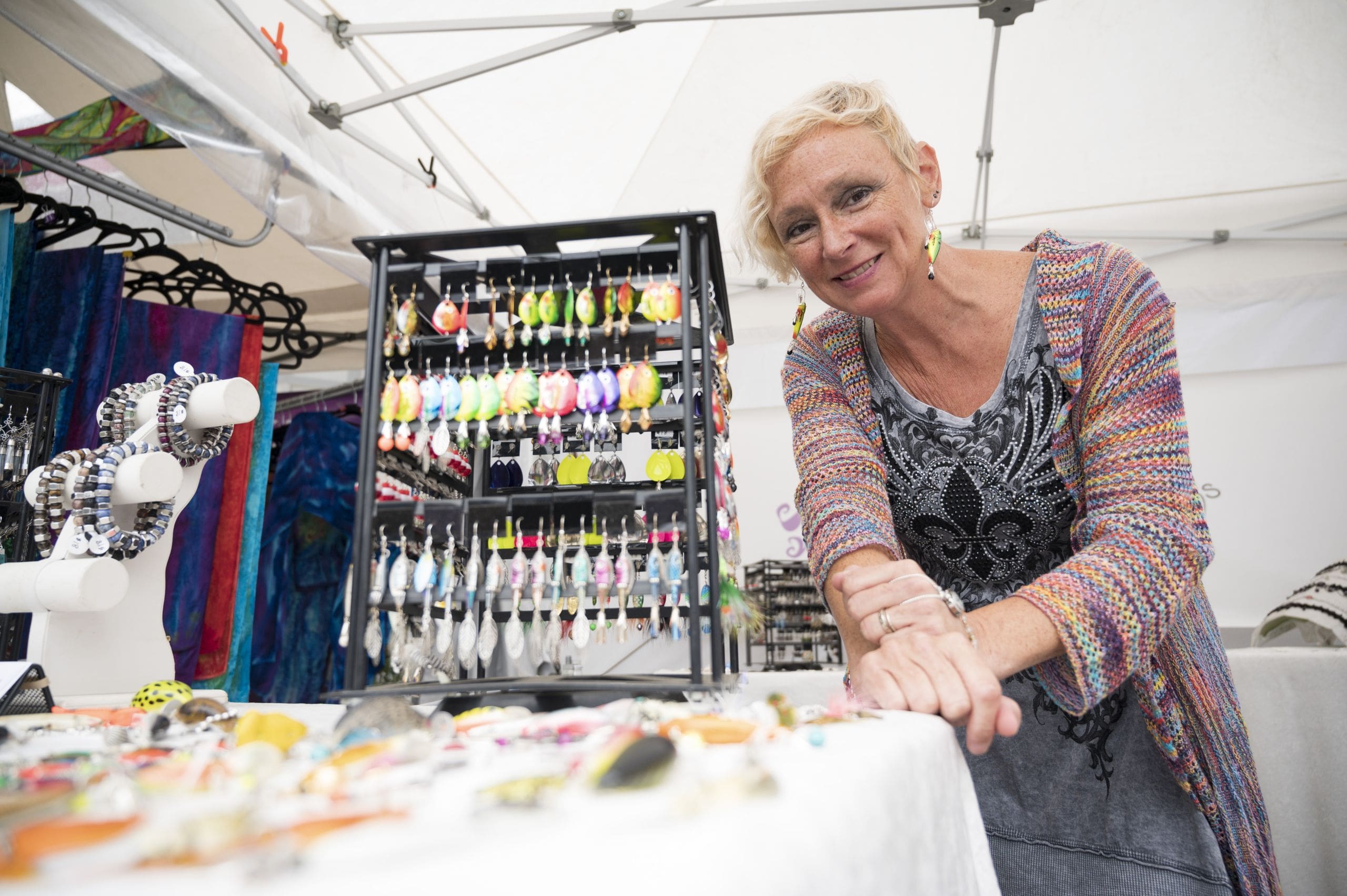 The streets of downtown Mount Dora are set to come alive with vibrant colors, creative craftsmanship, and the sounds of live music as the Mount Dora Craft Fair returns for another spectacular weekend on October 28 and 29. This popular event, held annually on the fourth weekend of October, promises a fantastic experience for attendees of all ages.
For those planning to attend, here are some frequently asked questions to help you make the most of this lively and artistic gathering:
When and Where: The Mount Dora Craft Fair will be hosted on the historic streets of downtown Mount Dora, with a GPS-friendly address at 510 N. Baker St, Mount Dora, FL. Mark your calendars for October 28 and 29, 2023, when the town will transform into an artistic wonderland.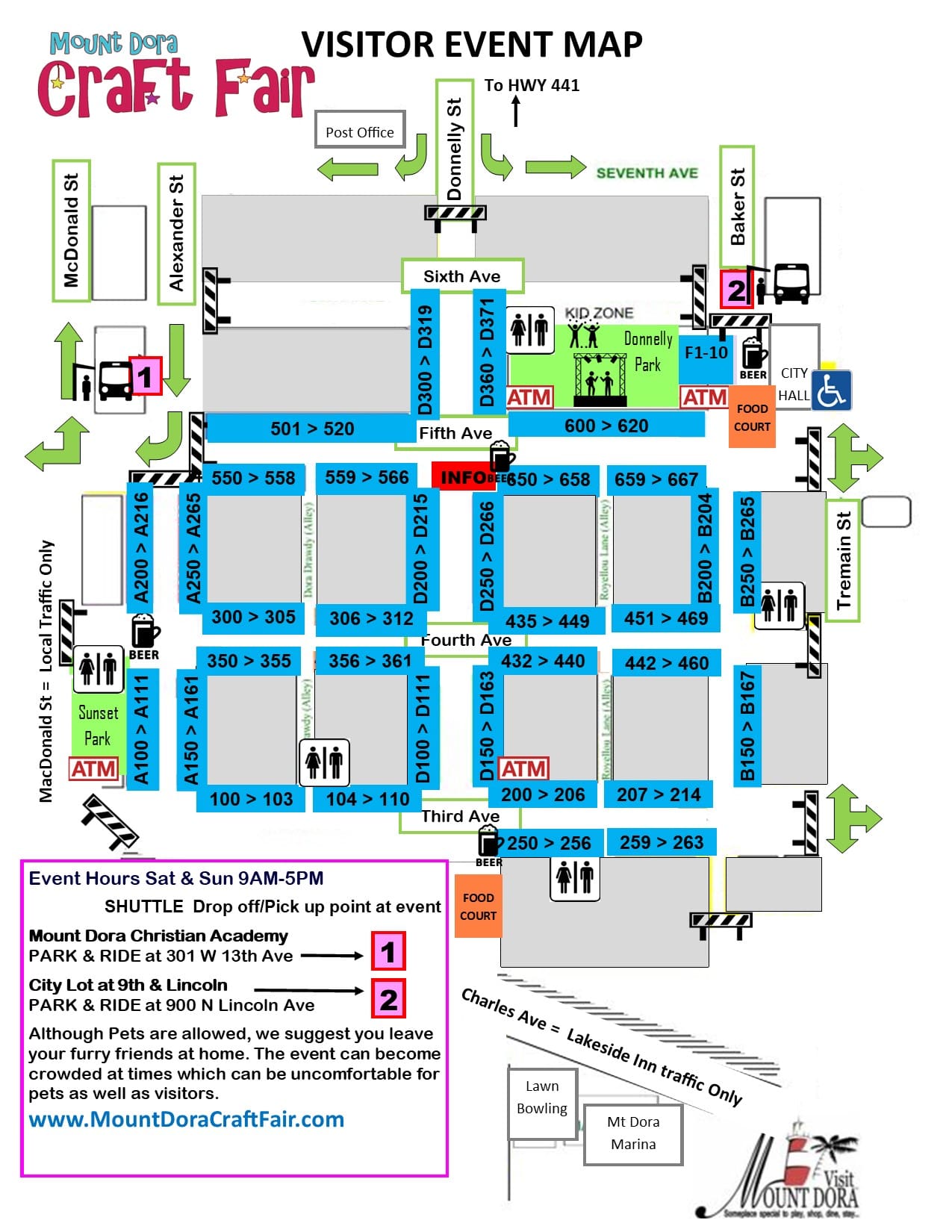 Entry Fee: The good news is that attending this fantastic event is absolutely FREE! Enjoy the artistry, entertainment, and community spirit without worrying about any admission charges.
What to Expect: Beyond the captivating artist and crafter booths, the fair offers much more. Live music at Donnelly Park will provide a melodious backdrop to your exploration. Savor a variety of festival food, indulge in wine tasting, or grab a refreshing beer, wine, or cocktail from kiosks and local restaurants to enhance your experience. Don't forget to explore the charming local shops that will remain open during the festival, giving you an opportunity to wander the sidewalks and discover unique treasures.
Pet-Friendly Atmosphere: While well-behaved pets are welcome, it's advisable to consider leaving your furry friends at home. The crowded streets might make some pets uncomfortable, and not all visitors may be comfortable around dogs. Ensuring a pleasant experience for all attendees is a top priority.
Accessibility: The event is handicap accessible and located on the streets of downtown Mount Dora. Handicap parking is available behind City Hall at 510 N. Baker St., although spaces are limited. For a more convenient experience, consider arriving on Sundays or later in the day when the festival tends to be less crowded.
Logistics: Wheelchair and stroller rentals are not available at the event. However, ATMs will be conveniently located at various spots within the event area. While many exhibitors accept credit cards, having some cash on hand can be a wise choice due to limited internet availability.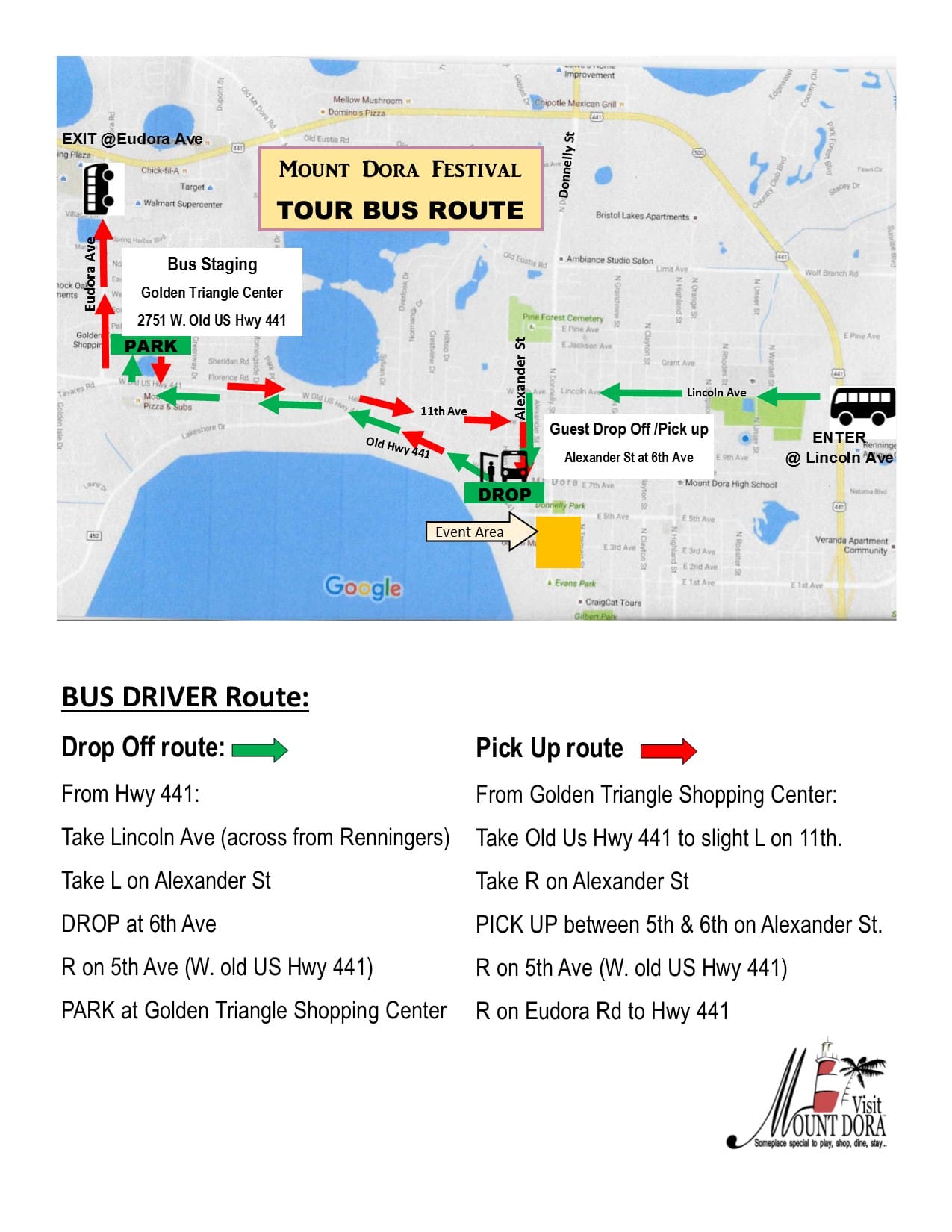 Parking and Shuttles: Public parking can be found across the street from 1st Methodist Church at 439 E 5th Ave, Mt Dora, FL 32757. This lot may fill up quickly, so be on the lookout for residents offering parking in their yards for a fee, typically around $10 per car.
For those arriving by tour bus, there's a dedicated route for drop-offs and pickups, along with a remote lot for staging and waiting. The Mount Dora Plaza shuttle location is within proximity to the event.
Shuttles will be available from 9:00 AM to 5:30 PM on both Saturday and Sunday. They will operate from the vacant lot at 900 Lincoln Ave (Corner of Lincoln and Highland), with parking priced at $10 per car and proceeds benefiting Kiwanis.
Additionally, Mount Dora Christian Academy at 301 W. 13th Ave, will offer parking for $10 per car, with the proceeds supporting various school programs.
Please note that there will be no shuttles running from Mount Dora High School.
This event promises to be an unforgettable experience for all who attend, offering the perfect opportunity to embrace the rich culture and creativity of the Mount Dora community.
For more information about the Mount Dora Craft Fair, please visit https://mtdoracraftfair.com/.
Originally from the small town of Berryville, Arkansas, Cindy has become a multimedia specialist in journalism, photography, videography and video editing.
She has a B.S. in Communications from the University of Central Arkansas and is a correspondent for The Daily Commercial, LakeFront TV and Beacon College's PBS talk show, "A World of Difference," where she received an Anthem Award and Telly Award.
When she isn't working, Cindy spends time with her husband, Ryan, and son, David, traveling and taking photos of landscapes and wildlife.
Share This Story!