Mount Dora High Cross-Country Teams Dominate at Distric Championships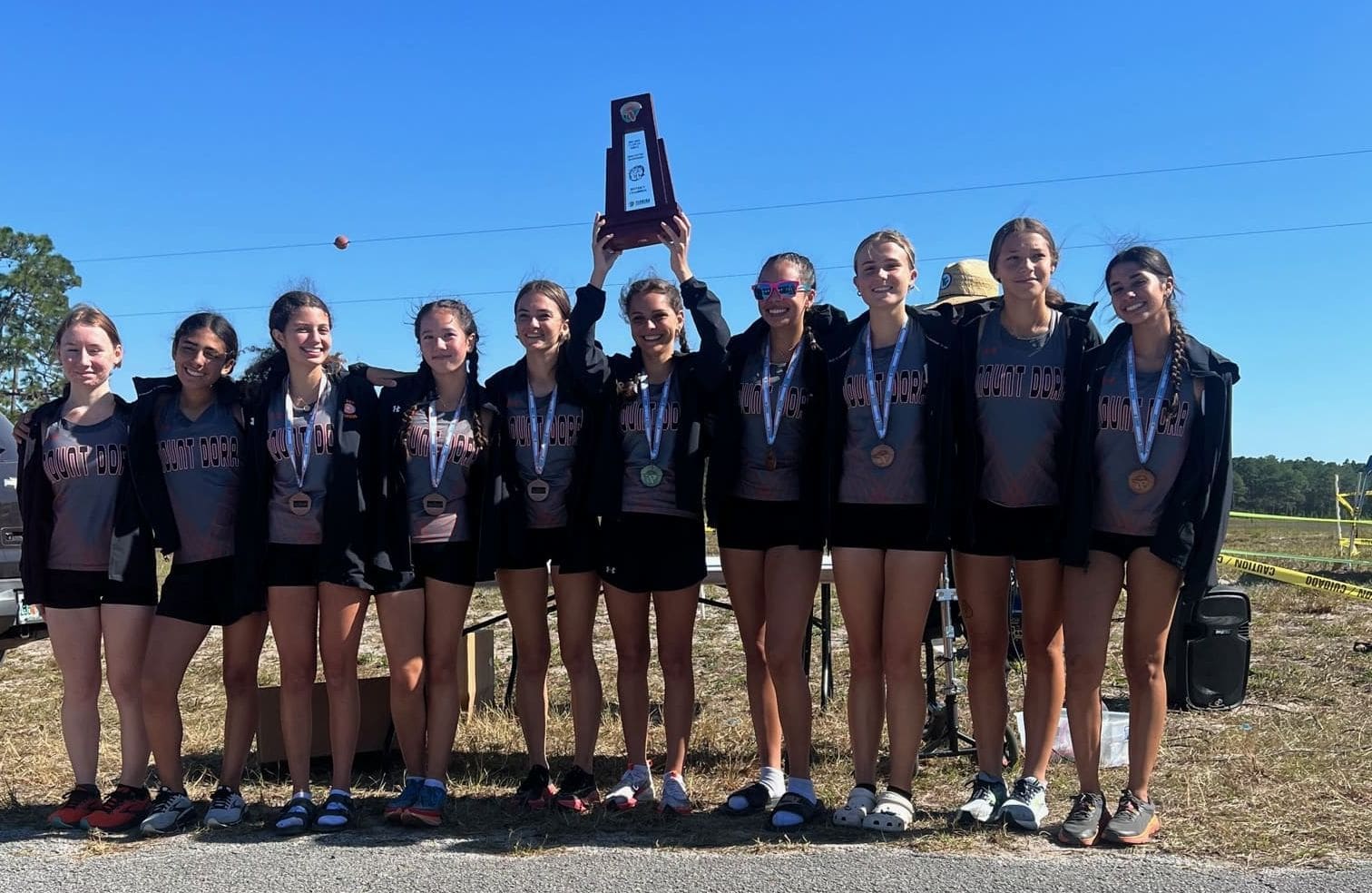 Mount Dora High Cross-Country Teams Dominate at Distric Championships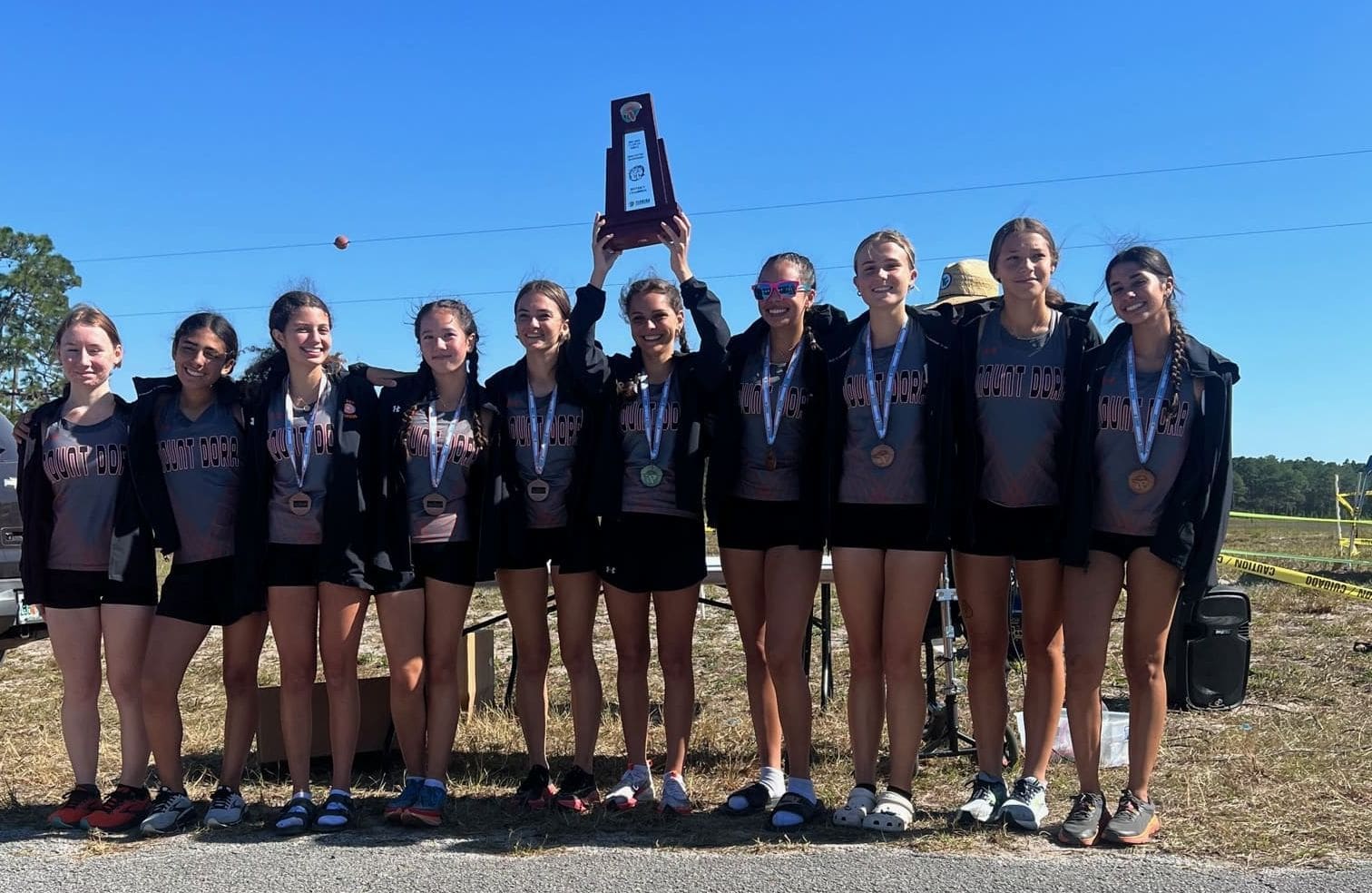 Mount Dora High School's girls and boys cross country teams showcased their dominance at the Class 2A District 3 Championships, with the girls achieving a remarkable 3-peat victory. Hannah Douglas also clinched the title of a 3-peat individual district champion, further solidifying their legacy at Mount Dora High. She has been terrific all season long and showed why she was one of the top runners in the state.
The top 7 scorers for the girls' team included Noelle Vu, Bailey Roman, Isabella Orser, Cecilia Zagorini, Lilliana Vu, and Mina Faurari, who all displayed some great teamwork by securing positions within the top 15 and earning medals at the district championships.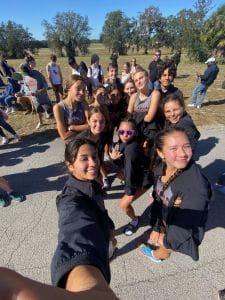 On the boys' side, the team secured the District Runner-up title, with stellar performances by Marc Florexil, Donovan Spears, Jude Aoun, and Gavin Douglas, all of whom managed to finish in the top 15 and bring home medals. Gabriel Lewis, Ben Stone, and Tyler Hartney rounded out the top 7, contributing to the team's impressive showing.
Both the girls and boys teams have now earned the right to advance to the regionals next week a goal that was set from the first practice onwards this season. Coach Cody Adkinson expressed his elation at his teams' exceptional performance, emphasizing the relentless dedication and hard work displayed throughout the season. He remarked, "They have been running their hearts out all season long, and this is the culmination of all that hard work." The Mount Dora High School cross country teams have indeed set a high standard for excellence in the sport, and their accomplishments are a testament to their commitment and passion for running.
We look forward to seeing how this team does at regionals and hope they can send some Mount Dora High athletes to the State Finals! Go Canes!
Photo Credit – Cody Adkinson
Kyle Coppola was born in Newton, Massachusetts and received his Bachelor of Fine Arts in Communications from Curry College in 2016. After traveling to Florida on a family vacation, he decided he could not get enough of the warm weather and made the move from snowy Massachusetts to central Florida 8 years ago.
For the last decade Kyle has gained valuable experience in social media content creation, marketing and sales, writing, video production, sports announcing and even broadcasting for local radio stations, such as FM 102.9 in The Villages and FM 91.5 in Massachusetts. Every year he volunteers at The Villages Charter High School as a play-by-play sports announcer for the football games as well as a public address announcer for the basketball games, including the annual Battle at The Villages Tournament.
Outside the office Kyle is a husband and father to two beautiful girls along with their cat. In his spare time he likes to spend time with his family, travel, play golf and swim. He is also a huge sports junkie and even bigger motorsports fan and loves to attend racing events when he can.
Share This Story!