Mount Dora High School Athletes Sign College Commitment Letters!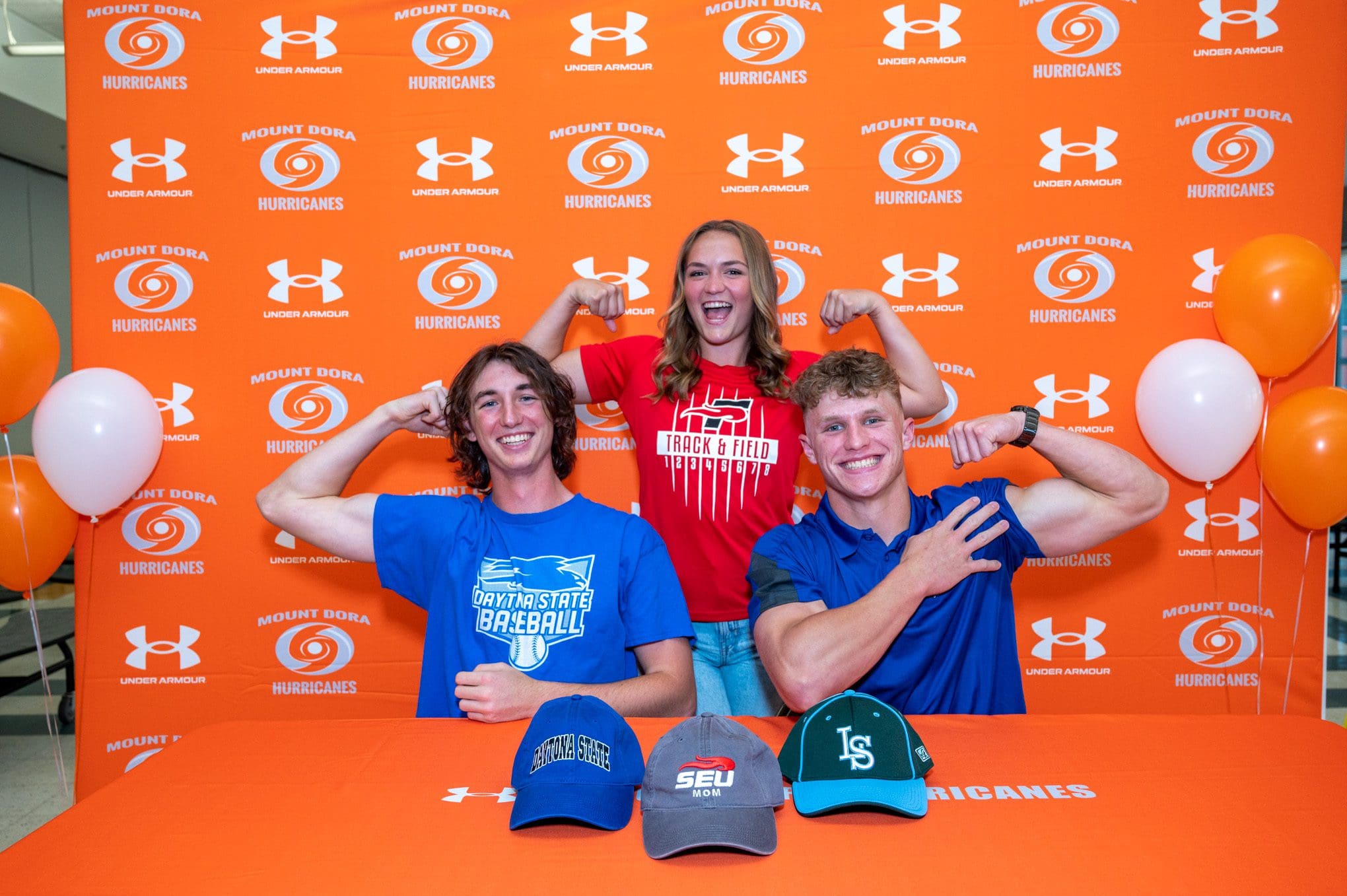 The Mount Dora High School Hurricanes recently held a college signing day for some athletes that will be playing and studying at the next level. Mount Dora High School had a tremendous year. The Football team got back to winning football games and ended the season with a winning record. The Wrestling team did an incredible job. The Track & Field teams once again impressed. The Baseball team also had some excellent stand out senior players headed to play college ball.
Football: Daunte Johnson Turner: Graceland College (Iowa)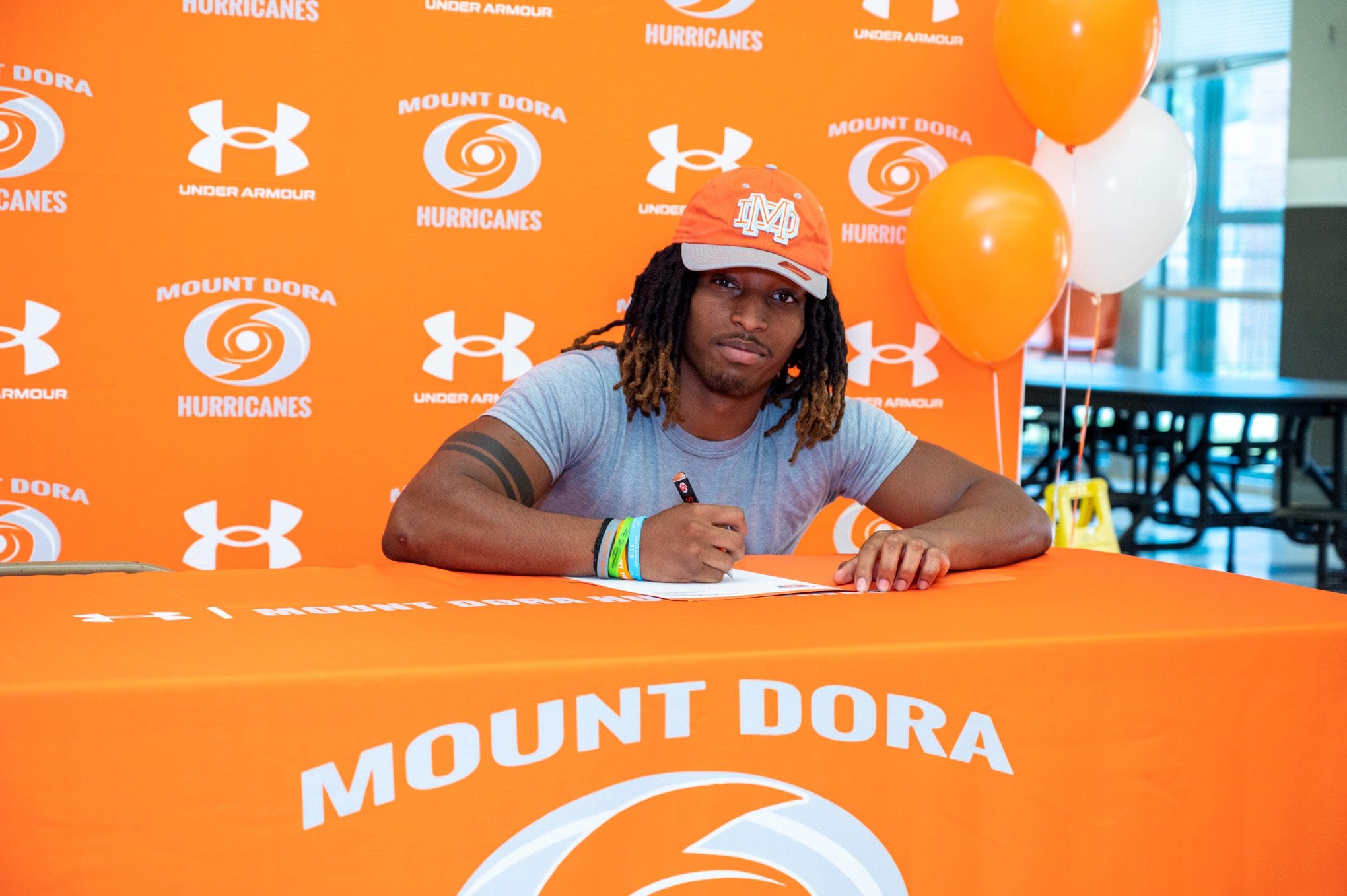 Johnson-Turner was one of the best running backs to come through the Hurricanes program in a long time. Turner ran for 1810 yards his Senior year amassing 26 offensive touchdowns which led the team. Turner averaged 8.2 yards per carry. Getting this guy to the ground was a challenge. He did have an amazing offensive line to help him last season too. There was one game last season where Johnson-Turner scored 6 touchdowns in 1 game against Umatilla! What a night that was!
Since coach Hutchinson has come onboard, The Hurricanes are a changed program. Hopefully Johnson-Turner is just the first of many athletes to go play college football at the next level in the coming years. We look forward to seeing Johnson-Turner continue to excel academically and athletically as he begins this next chapter! Congratulations!
Baseball – Eli Thurmond: Lake Sumter State College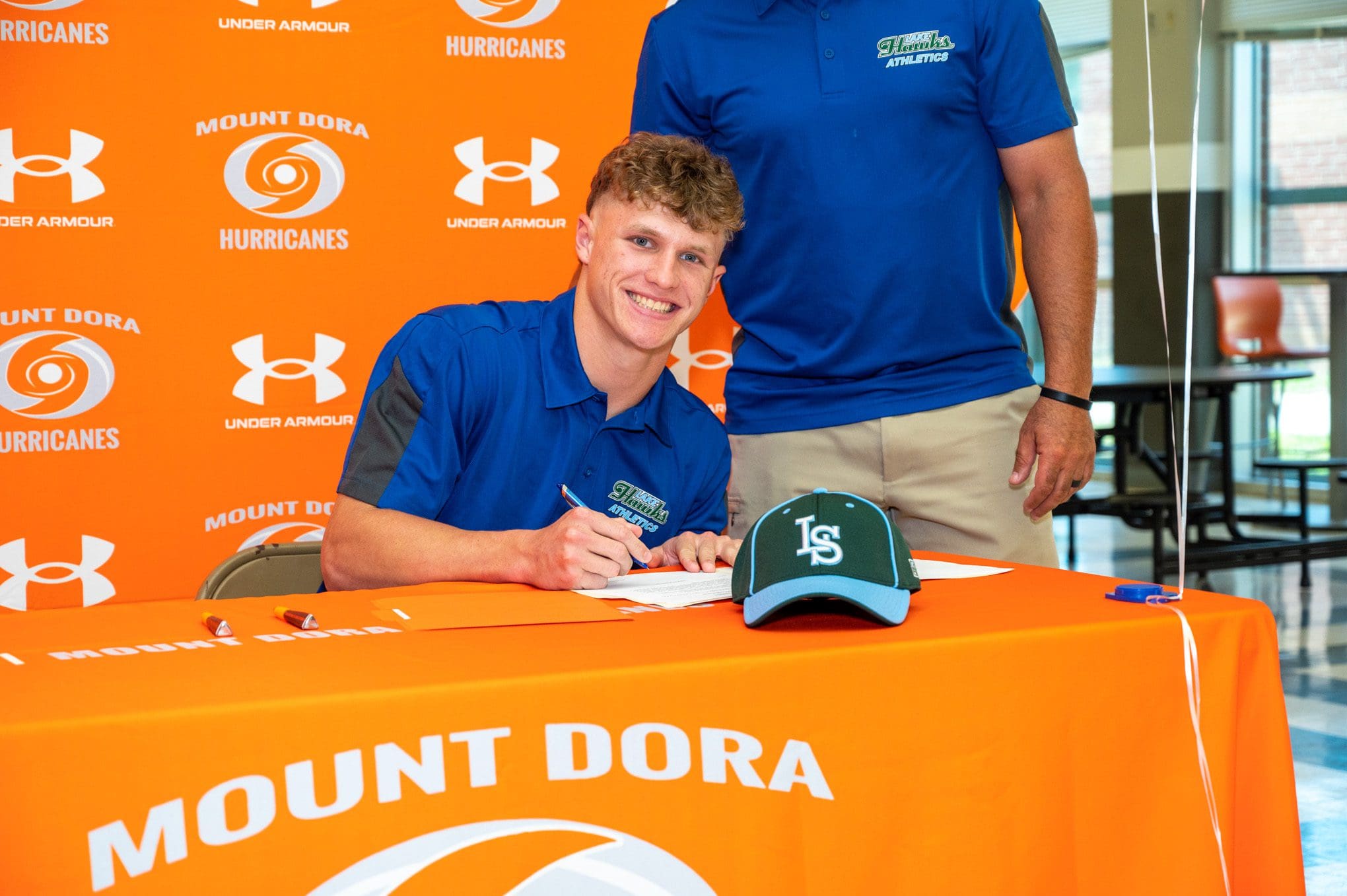 The Lakehawks have picked up an excellent outfielder. Thurmond was one of the best batters on the team. Thurmond along with fellow Senior Corbin Newman were a formidable force for opposing pitchers. Thurmond scored 20 runs for the Hurricanes while batting .370 which was second only to Corbin Newman who had an impressive .456 average.
Thurmond had a keen eye and always ended up on base. He took 15 walks this season which led the team in that category. He is a very patient baseball player at the plate. He plays like he is more experienced than he is. To have the discipline at the plate like Thurmond has takes a long time to teach. But to Thurmond it comes naturally. Thrumond led the Hurricanes in on base percentage with .485.
Thurmond will add depth to the Lake Sumter State Lakehawks lineup. He is a reliable batter and terrific outfielder having made only 1 error the entire season last year. We are looking forward to seeing Thurmond stay in the area and get to play for our hometown college Lake Sumter State! Congratulations to Eli and the Thurmond family!
Baseball – Braylen Butler: Daytona State College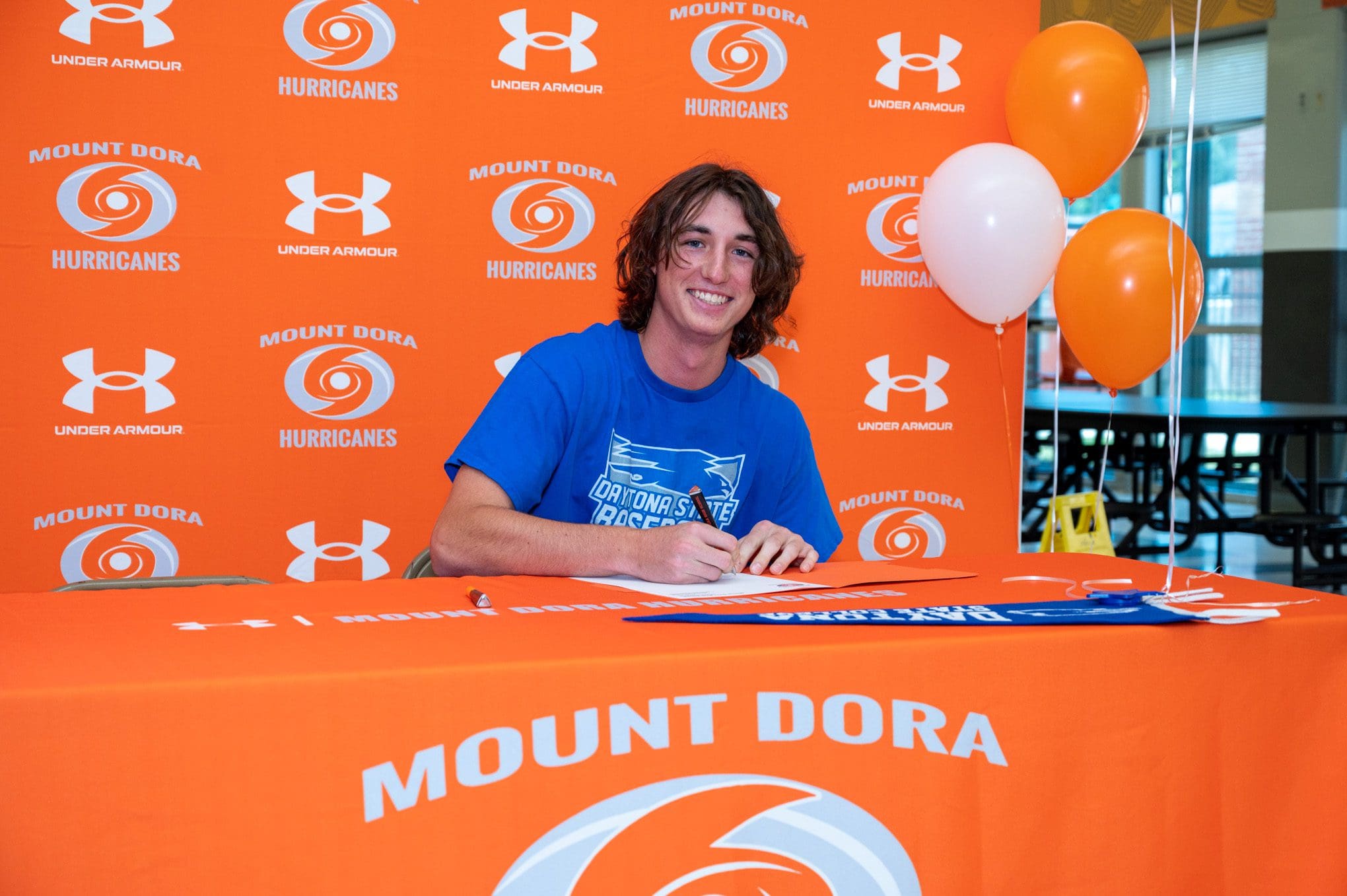 Braylen Butler produced for Mount Dora. He batted .228 on the year and brought home 14 runs for the Hurricanes. He had 18 hits this year and led the team in home runs. Butler also had 10 RBIs. Although the Hurricanes had a losing record this year the batters did the best they possibly could in order to keep pace with other teams. Butler was a great kid and he will do great things for Daytona State College. We are excited for Braylen and the entire Butler family!
Track & Field – Aubrey Sellers: Southeastern University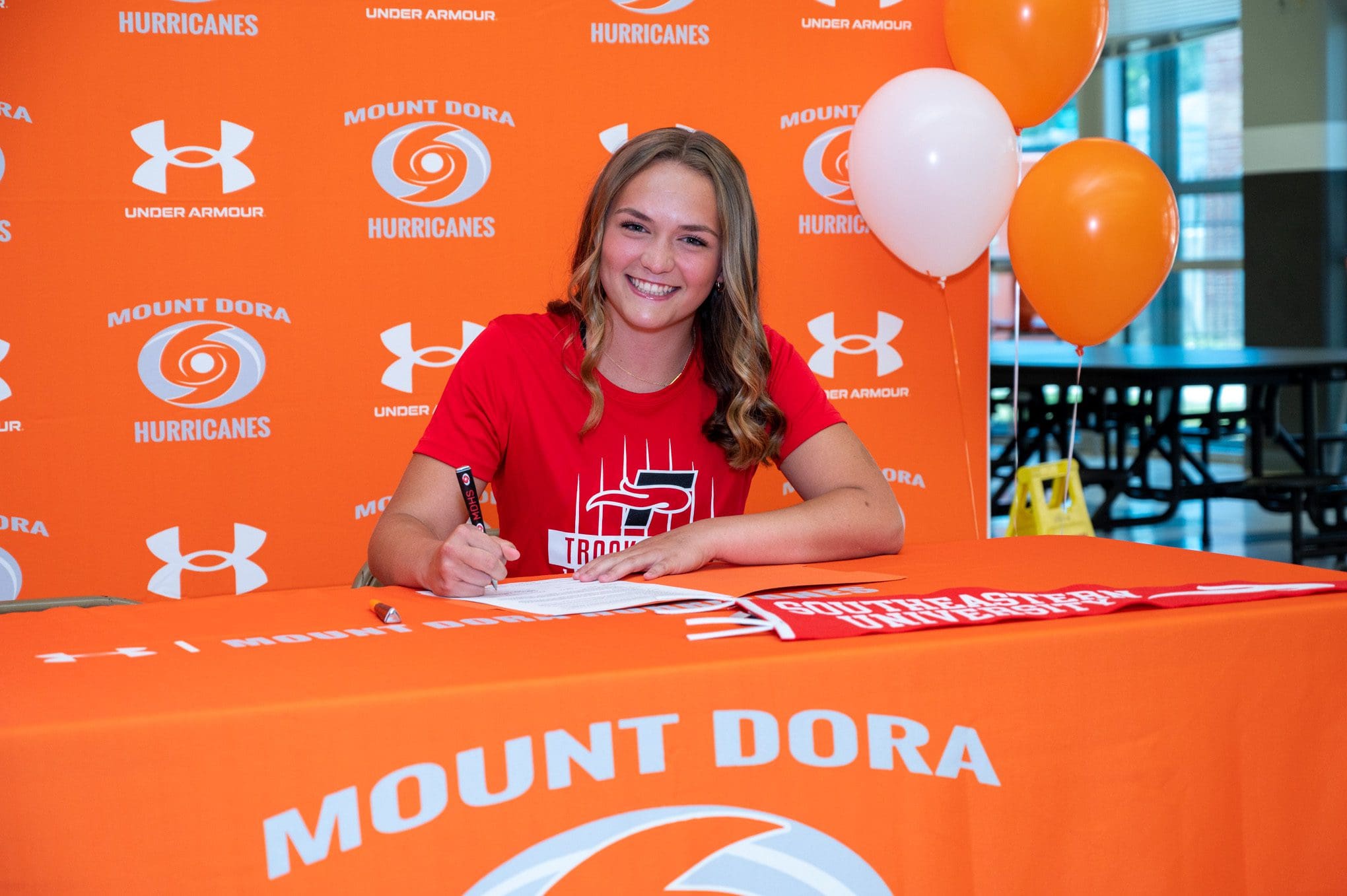 Aubrey Sellers was an excellent athlete for Mount Dora Track & Field. Aubrey will be a fantastic addition to Southeastern University's Track & Field program. She will continue to develop and get better every year. We wish her the best of luck!
Track & Field – Roxxi Ottum – Florida Gateway College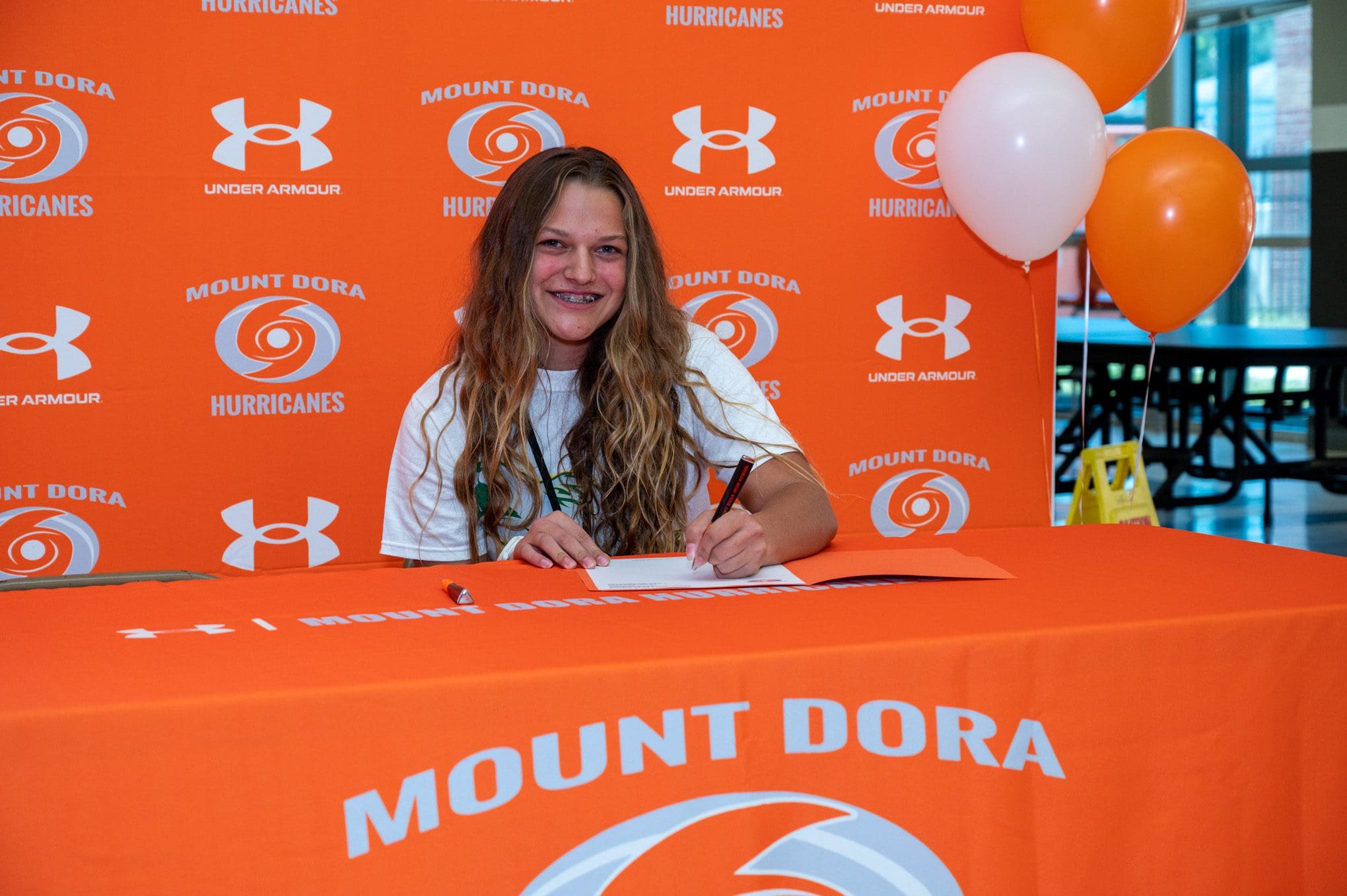 Ottum will be attending Florida Gateway College. She was a valued member of the Track & Field Program and we are very excited to see her continue to develop her skills. We want to congratulate the Ottum family on this accomplishment and look forward to seeing Roxxi's continued academic and athletic success.
Wrestling – DJ Richard: Southeastern University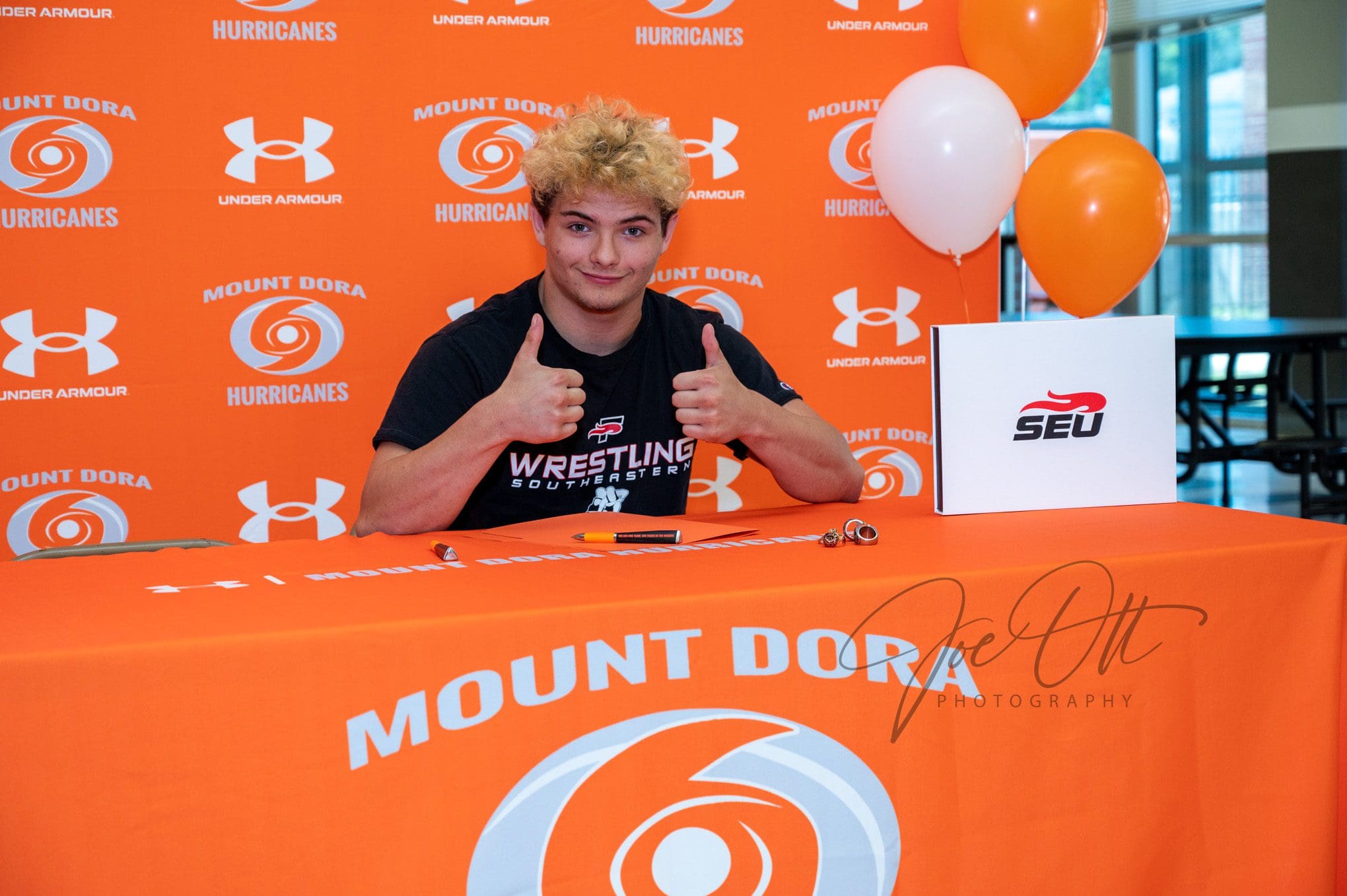 Richard will be attending Southeastern University. The Flames get two Mount Dora Athletes heading to Orlando. Obviously Faith Mikler will be attending for Track & Field but DJ Richard will be attending for Wrestling. The Flames have a great wrestling program and this is a great landing spot for Richard. We look forward to seeing what he can do in the coming years! Congratulations DJ Richard!
Volleyball – Peyton Chestnut: Eastern Nazarene College (Massachusetts)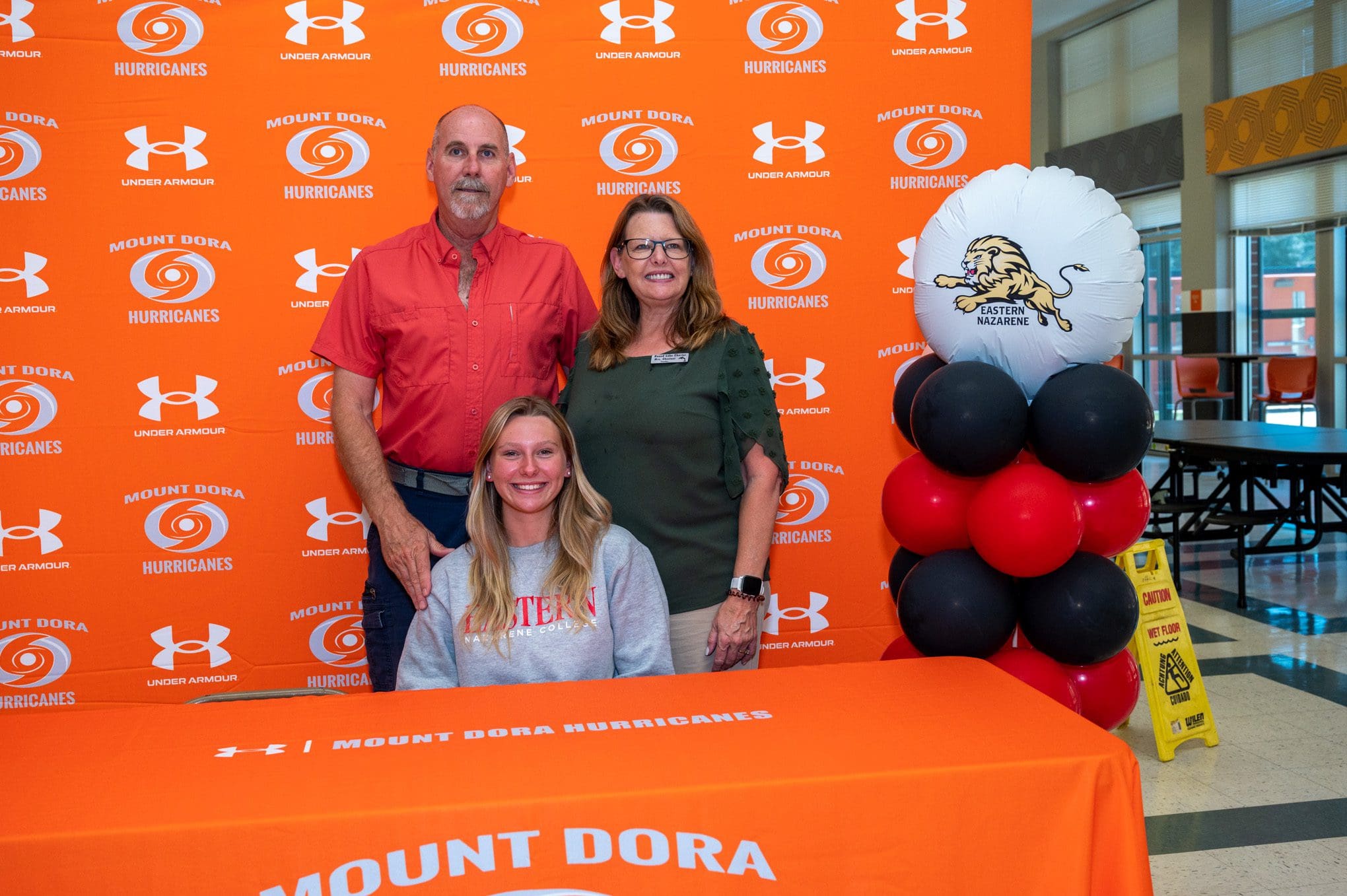 Peyton Chestnut has committed to Eastern Nazarene College in Massachusetts for Volleyball. Chestnut was a valued member of the Volleyball team. She helped the Volleyball team to a 10-10 record overall. We are very happy that she gets to continue her academic and athletic playing career at such a beautiful college in Massachusetts. Best of luck Peyton!
We wish all the athletes the best of luck as they transition to this new chapter in their lives. We are excited for every one of them and we thank them for what they have done for the Mount Dora Hurricane's. They continue to build the Hurricane program and propel the program to new heights. We can't wait to see what next year has in store for the class of 2024!
Photos Provided By:
Joe Ott Photography "Fan Zone"
Kyle Coppola was born in Newton, Massachusetts and received his Bachelor of Fine Arts in Communications from Curry College in 2016. After traveling to Florida on a family vacation, he decided he could not get enough of the warm weather and made the move from snowy Massachusetts to central Florida 8 years ago.
For the last decade Kyle has gained valuable experience in social media content creation, marketing and sales, writing, video production, sports announcing and even broadcasting for local radio stations, such as FM 102.9 in The Villages and FM 91.5 in Massachusetts. Every year he volunteers at The Villages Charter High School as a play-by-play sports announcer for the football games as well as a public address announcer for the basketball games, including the annual Battle at The Villages Tournament.
Outside the office Kyle is a husband and father to two beautiful girls along with their cat. In his spare time he likes to spend time with his family, travel, play golf and swim. He is also a huge sports junkie and even bigger motorsports fan and loves to attend racing events when he can.
Share This Story!