Mount Dora High Softball Player Takiyah White Making Big Strides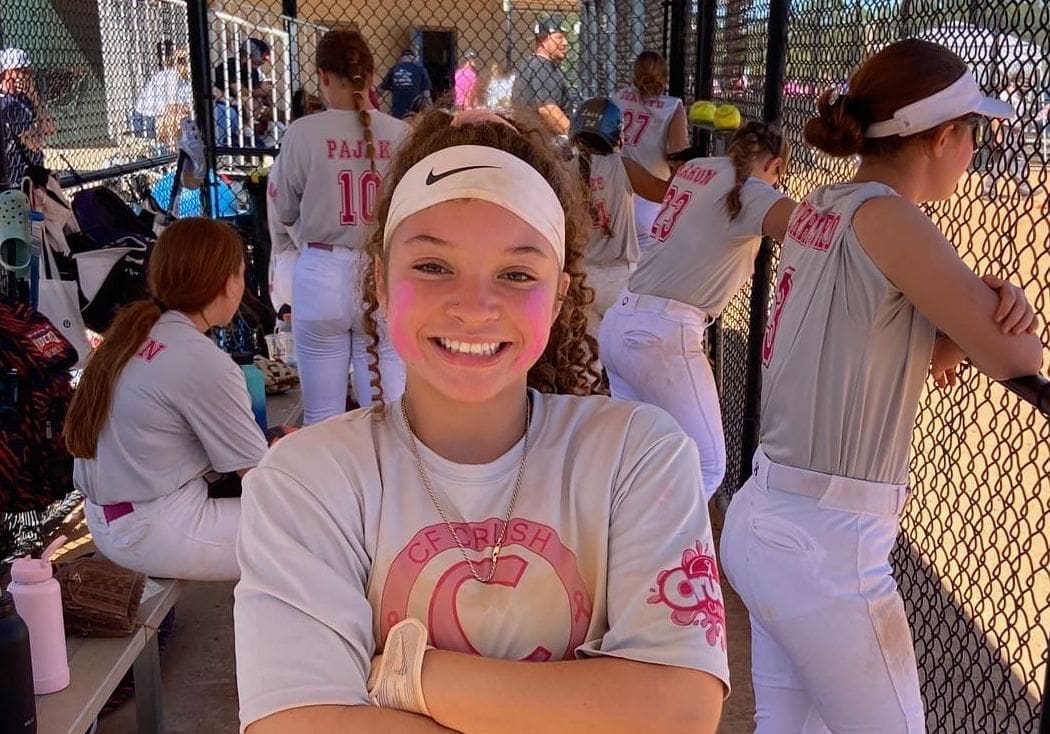 Takiyah White, affectionately known as Tk, is making a name for herself on and off the softball field. The Mount Dora High School student has displayed exceptional dedication and passion for the sport, embodying the qualities of a true student-athlete.
Tk, a recent addition to the Mount Dora High School softball team, She had never played softball until last year and has rapidly risen through the ranks. Her relentless work ethic and lightning-fast speed have made her a formidable force as a base runner. Her stolen base statistics have caught the attention of the softball world, boasting an impressive average speed of 2.85 seconds between bases. Her success rate in stolen bases exceeds 85% and continues to improve with each appearance on the field.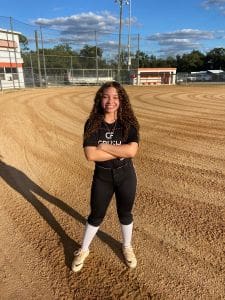 Coach Craft, her mentor and guide, praises Tk for her coachability, relentless commitment, and unwavering pursuit of perfection. "On and off the field, she exudes leadership qualities and serves as a shining example of the student-athletes nurtured at Mount Dora High School." says Coach Craft.
Beyond her athletic achievements, Tk is academically solid, demonstrating the same dedication to her studies as she does to softball. Her aspirations go beyond high school, as she harbors dreams of advancing to the next level and continuing her education while playing the sport she loves.
When asked about her role model, Tk points to her mother, an unwavering pillar of strength and determination. Her mother's relentless pursuit of success serves as an inspiration to Tk, motivating her to excel both in the classroom and on the softball field.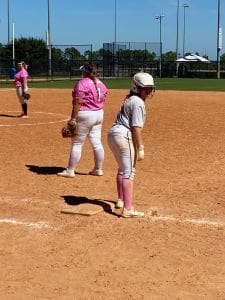 Outside of her academic and athletic pursuits, Tk dedicates her time to the CF Crush Academy, where she plays softball and trains rigorously in the weight room and on the field. Basketball also finds its place in her heart and schedule. She's known to lend a helping hand to her family whenever possible, reflecting her caring and responsible nature.
Tk's commitment to her community is equally impressive. She serves as a water girl for the High School Football team and contributes to the school's concession stand operations. Furthermore, she works alongside Coach Craft to support Unified Special Olympic Athletes, aiding them in their quest for improvement.
Tk's journey as a student-athlete has just begun. She looks forward to the challenges that lie ahead, working in tandem with her teammates to grow as a player and a person. Tk's ultimate goal is to make it to the next level, and her relentless pursuit of excellence promises a bright future both in sports and in life.
As a coach, Craft couldn't be prouder of Tk's accomplishments and expects great things in her future. The young athlete is undoubtedly an asset to the Mount Dora High School community and a shining example of what dedication and hard work can achieve. Tk's story is one of determination, inspiration, and the pursuit of excellence, and it's a story that will continue to unfold on and off the softball field.
Kyle Coppola was born in Newton, Massachusetts and received his Bachelor of Fine Arts in Communications from Curry College in 2016. After traveling to Florida on a family vacation, he decided he could not get enough of the warm weather and made the move from snowy Massachusetts to central Florida 8 years ago.
For the last decade Kyle has gained valuable experience in social media content creation, marketing and sales, writing, video production, sports announcing and even broadcasting for local radio stations, such as FM 102.9 in The Villages and FM 91.5 in Massachusetts. Every year he volunteers at The Villages Charter High School as a play-by-play sports announcer for the football games as well as a public address announcer for the basketball games, including the annual Battle at The Villages Tournament.
Outside the office Kyle is a husband and father to two beautiful girls along with their cat. In his spare time he likes to spend time with his family, travel, play golf and swim. He is also a huge sports junkie and even bigger motorsports fan and loves to attend racing events when he can.
Share This Story!