Mount Dora's "Safe Place Initiative" on Thursday's Council Agenda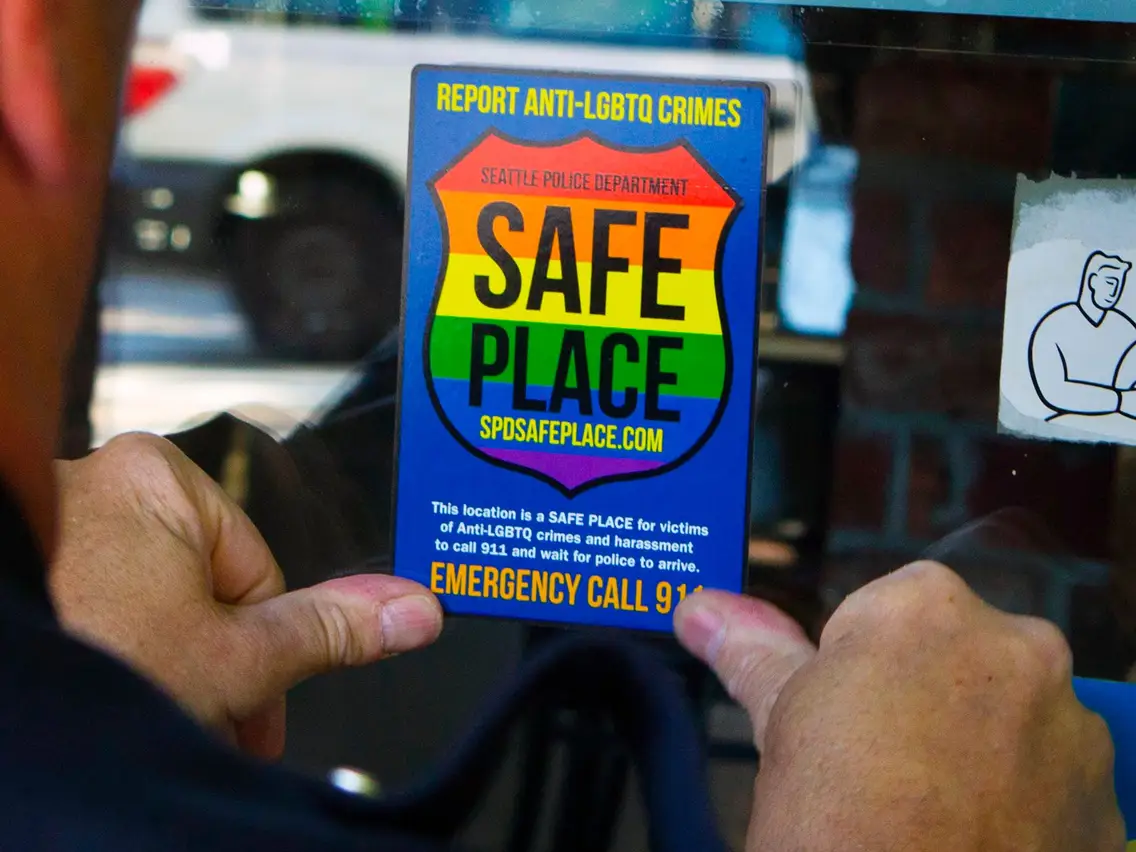 Mount Dora has recently become a hotbed of debate surrounding its decision to participate in the Safe Place Initiative, joining over 350 police agencies across the U.S., Canada, and Europe. The City Council unanimously approved this move last month.
The initiative mandates participant agencies to implement bias-free policing policies. Businesses can also display a rainbow-colored sticker, indicating their space as safe for crime victims.
However, the decision faced criticism from local Republicans. A letter from the county's legislative delegation labeled the initiative as "divisive" and hinted at potential countermeasures.
Supporters, including interim Police Chief Mike Gibson and Mayor Crissy Stile, stand firm. Another discussion is set for Thursday evening at 6:15 p.m. at the City Hall Board Room, 510 N Baker St. in Mount Dora.
Mayor Stile commented saying, "I don't see a City Council member that wants to do away with the Safe Place initiative."
Originating in Seattle in 2015, the Safe Place Initiative initially sought to foster trust within the LGBTQ community. However, it soon expanded to encompass all protected classes within the city. To be certified, agencies must develop inclusive policies. Participating businesses then receive a sticker to show their commitment.
Although wrapped in good intentions, the policy leaves some business owners asking if they will be discriminated against should they choose not to post a rainbow flag on their store.
"You are picking winners and losers in your city with this program and alienating otherwise friendly businesses and residents from one another on the basis of their participation, or lack thereof, in this virtue signaling program," the letter stated. "Furthermore, in regards to the outcome on public safety, we believe you are in fact creating a less safe environment in Mount Dora, contrary to the intentions you proclaim."
A public discussion regarding the letter and aftermath of the decision will take place at tonight's city council meeting. A copy of the letter from the Lake County Legislative Delegation is below.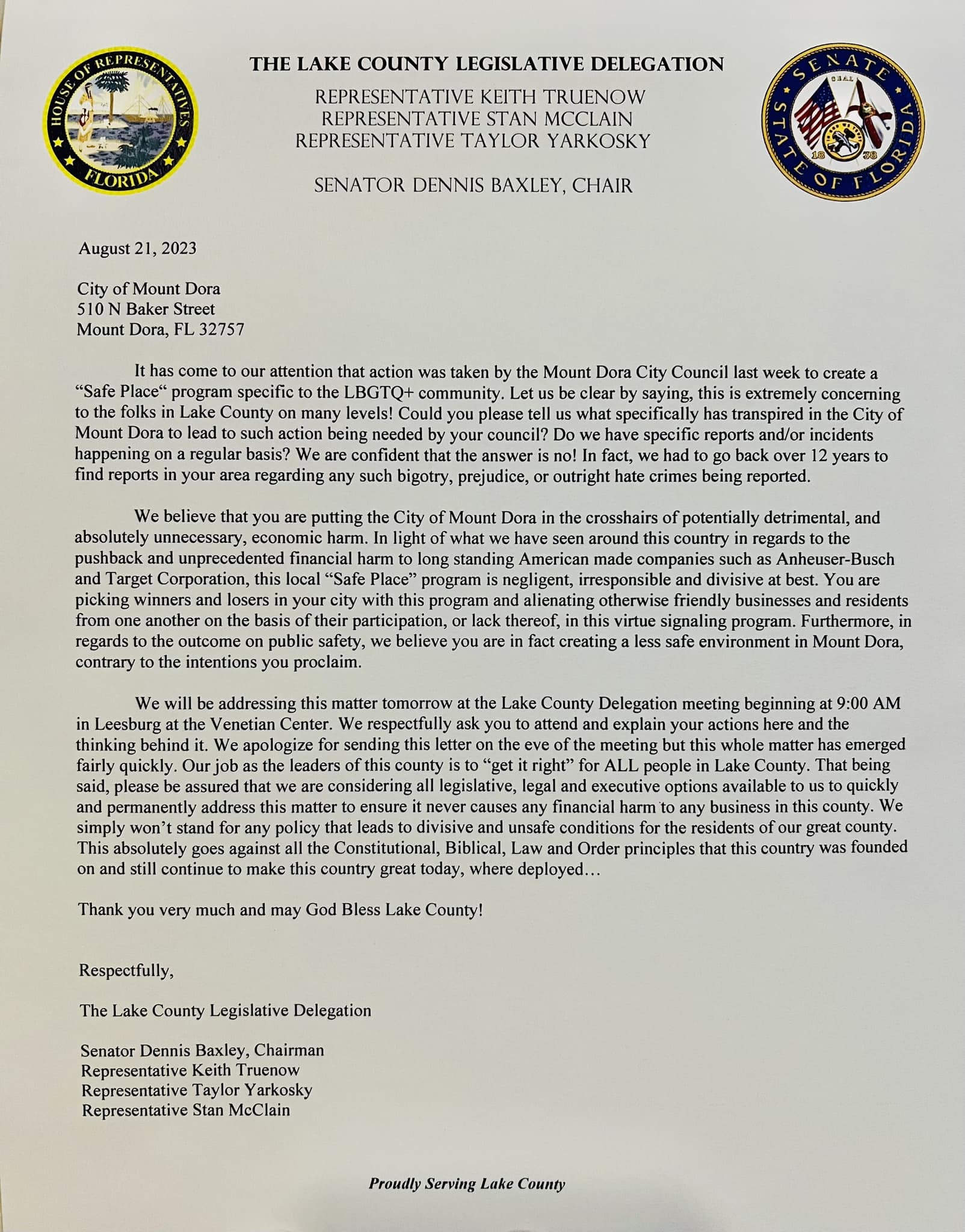 Originally from the small town of Berryville, Arkansas, Cindy has become a multimedia specialist in journalism, photography, videography and video editing.
She has a B.S. in Communications from the University of Central Arkansas and is a correspondent for The Daily Commercial, LakeFront TV and Beacon College's PBS talk show, "A World of Difference," where she received an Anthem Award and Telly Award.
When she isn't working, Cindy spends time with her husband, Ryan, and son, David, traveling and taking photos of landscapes and wildlife.
Share This Story!