Mouth watering Philly cheesesteaks and more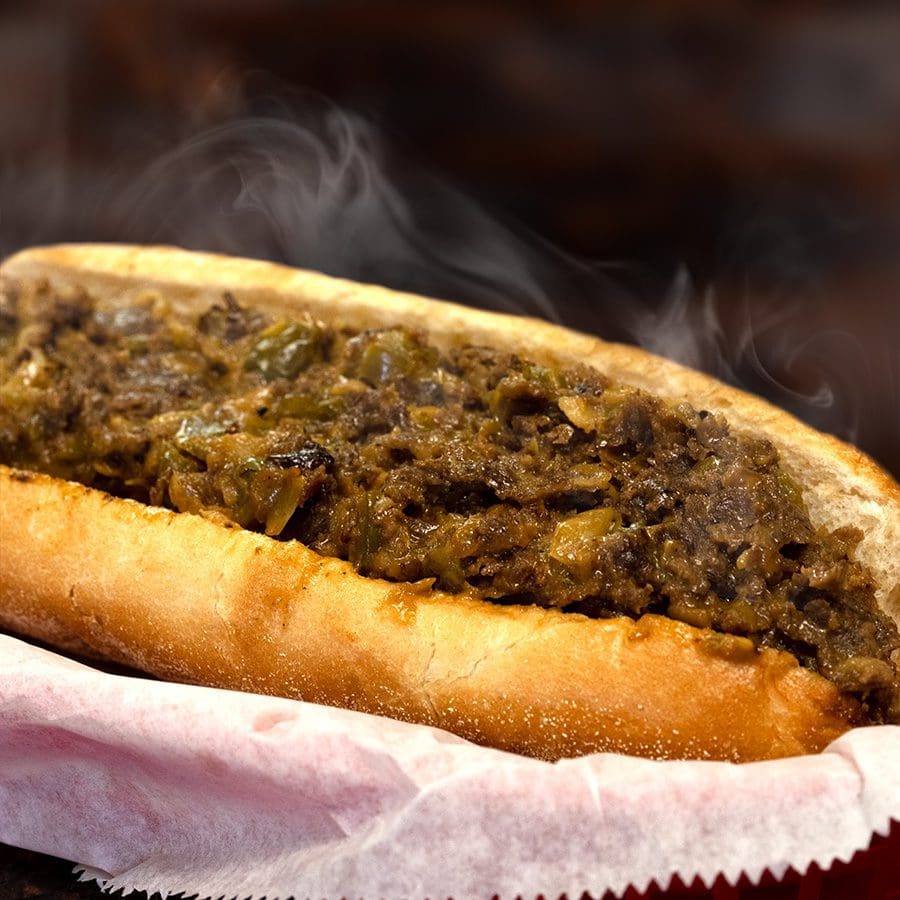 Father & son Philly-inspired sub shop in Eustis is home away from home
Father and son Joe and Josh Glendye fell into food service at a young age. 
Growing up in Pennsylvania, Joe would go to his grandmother's house and make homemade pies and cakes with her. 
"Thinking back on it, she's the reason I really got into making food," Joe says.
His family was all about feeding people — his mother was in food service and his dad owned a grocery store. 
By high school, Joe was managing the family business. He officially took it over at 18.
"I had the idea to put in a little counter with soft pretzels and homemade soups and sandwiches," he says.
The grocery store did more than provide income. It's where he met his wife, Janelle. 
"Pretty soon it got so popular; it was making more money than the groceries, so we decided to turn it into a restaurant." 
He opened Belly Buster Subs and Pizza in Reading, PA, where he raised his family and taught his kids the industry, just like his family did. 
"I actually didn't like it growing up, but what kid does?" Josh says. "But once it was gone, I missed having the family time. Now we are here together again." 
In 2016, Joe sold the business and retired to Florida, hoping to never see snow again. 
"I found out, retirement just wasn't for me," Joe says. "Although I don't miss the snow, I need to be doing something." 
Joe considered opening a breakfast and lunch spot, then tried a food truck for a while. 
"I thought it was going to be easier," Joe says. "It wasn't. It was much harder. So, I decided to stick with what I know best."
Josh was still living in Pennsylvania but needed a fresh start in his life. With $17 in his pocket, a box of clothes, and his memories, he made his way to Florida. 
"I managed a Subway for a while, but my dad and I kept talking about opening a Belly Buster, and this place opened up here, so we went for it," Josh says. "It's nice to be able to spend time with him again."
The two opened Belly Buster Cheese Steaks & More in the Eustis Square Shopping Center last June.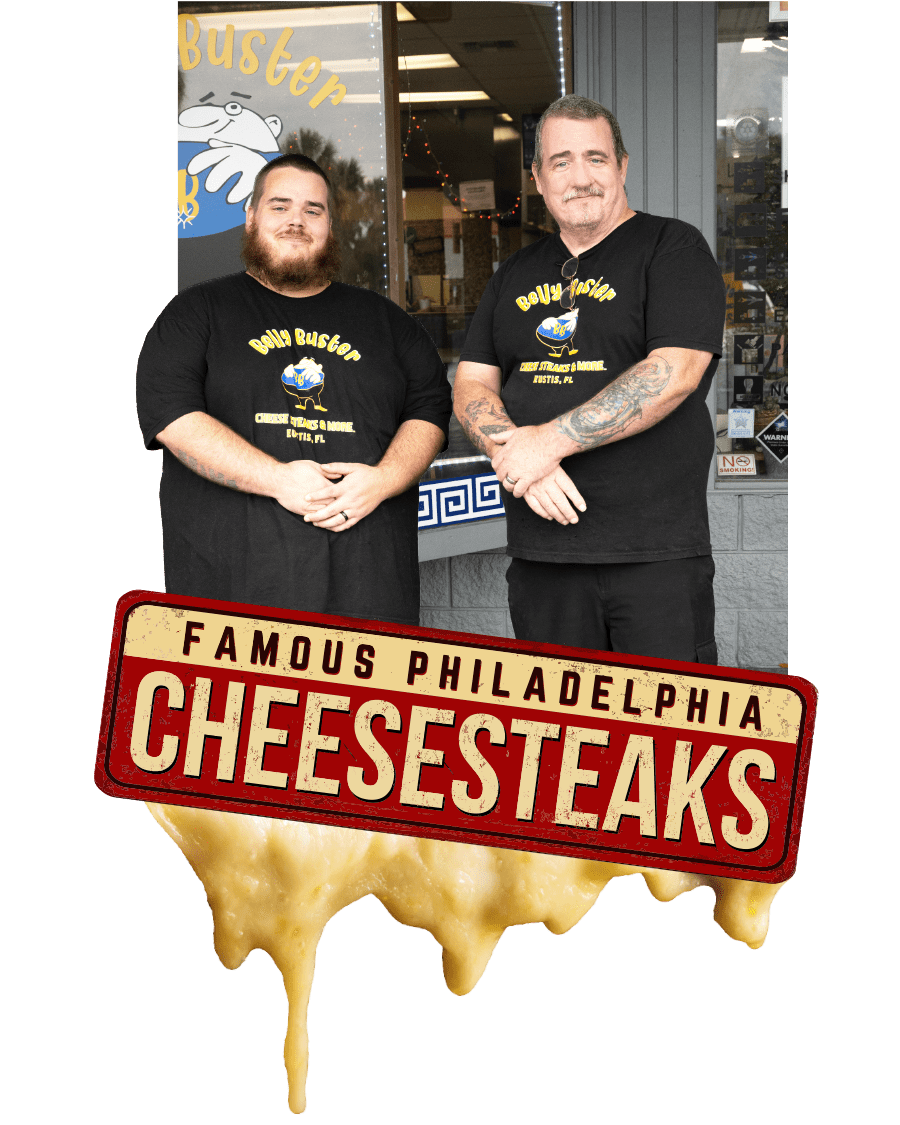 The menu consists of Philly cheesesteaks made every which way. The classic Philly is made with onion, green peppers and Cheese Wizz, while the PA favorite is made with marinara sauce and pickles. Then there's the California cheesesteak with mayo, lettuce and tomato . . . or the supreme with mushrooms, pepperoni and marinara sauce. Make it deluxe with some A.1. steak sauce.
Father and son also offer a variety of meats, like the chicken cheesesteak, buffalo chicken cheesesteak, BBQ chicken cheesesteak, and California chicken cheesesteak.
Other hot subs include eggplant parmesan, grilled Italian, chicken parmesan, fish, grilled ham and cheese, meatball, and the gizmo, which consists of two burger patties, grilled ham and cheese.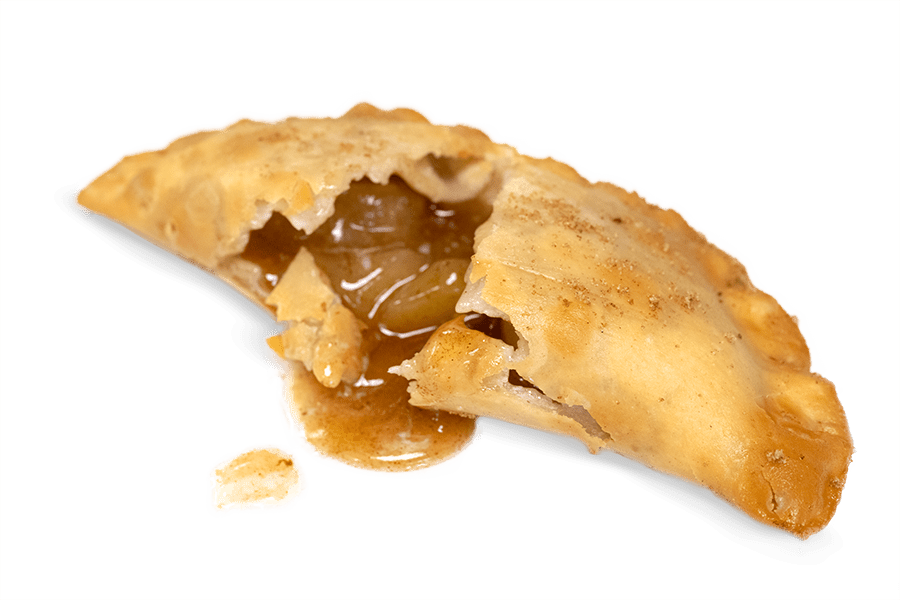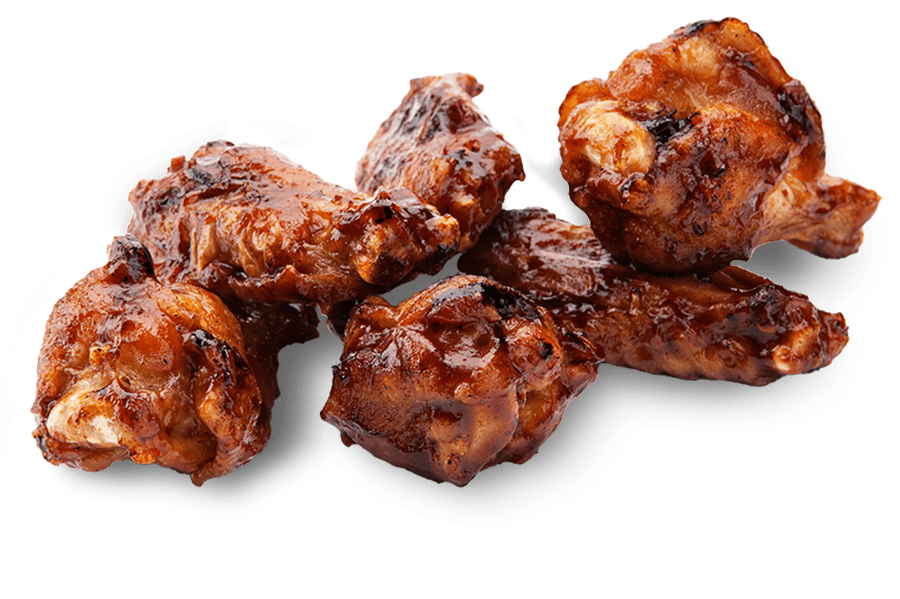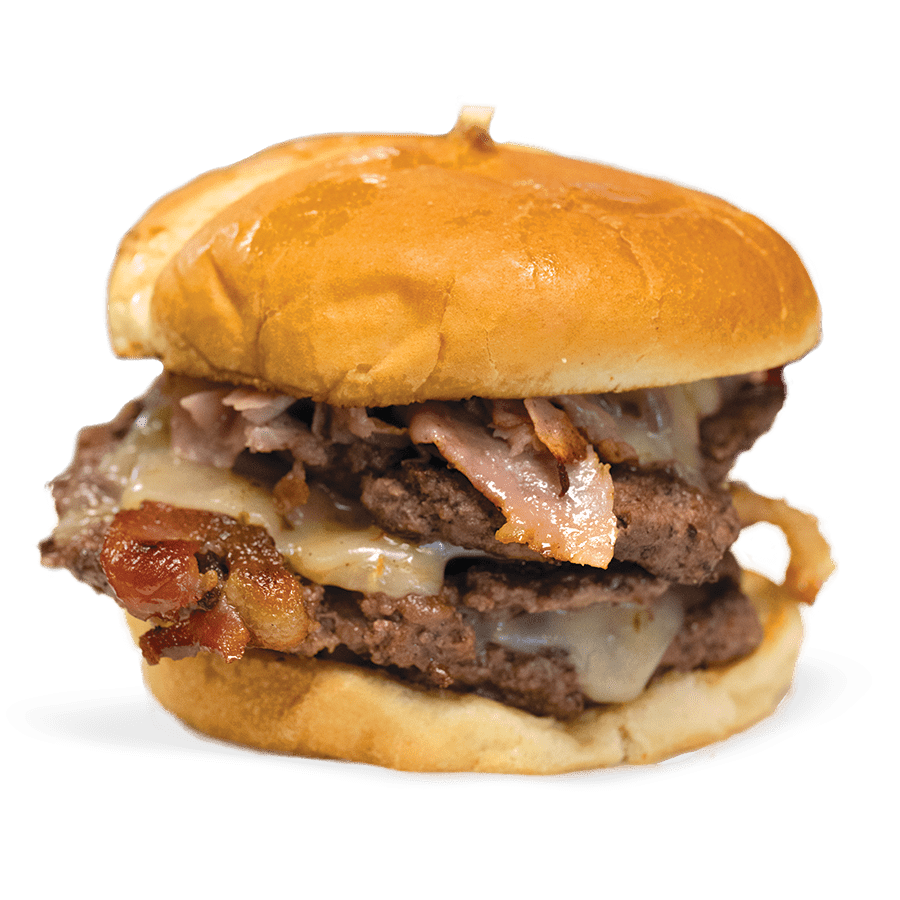 Feeling extra hungry? They serve signature dishes like the Belly Buster Cheese Burger with three burger patties, grilled ham, pepperoni, bacon and cheese, or the Belly Buster Cheese Steak with a full pound of steak and cheese.
They also offer a variety of salads, cold subs, club sandwiches and side items like onion rings, French fries, jalapeño poppers, breaded mushrooms, corn nuggets, fried pickles and chicken wings.
Recipes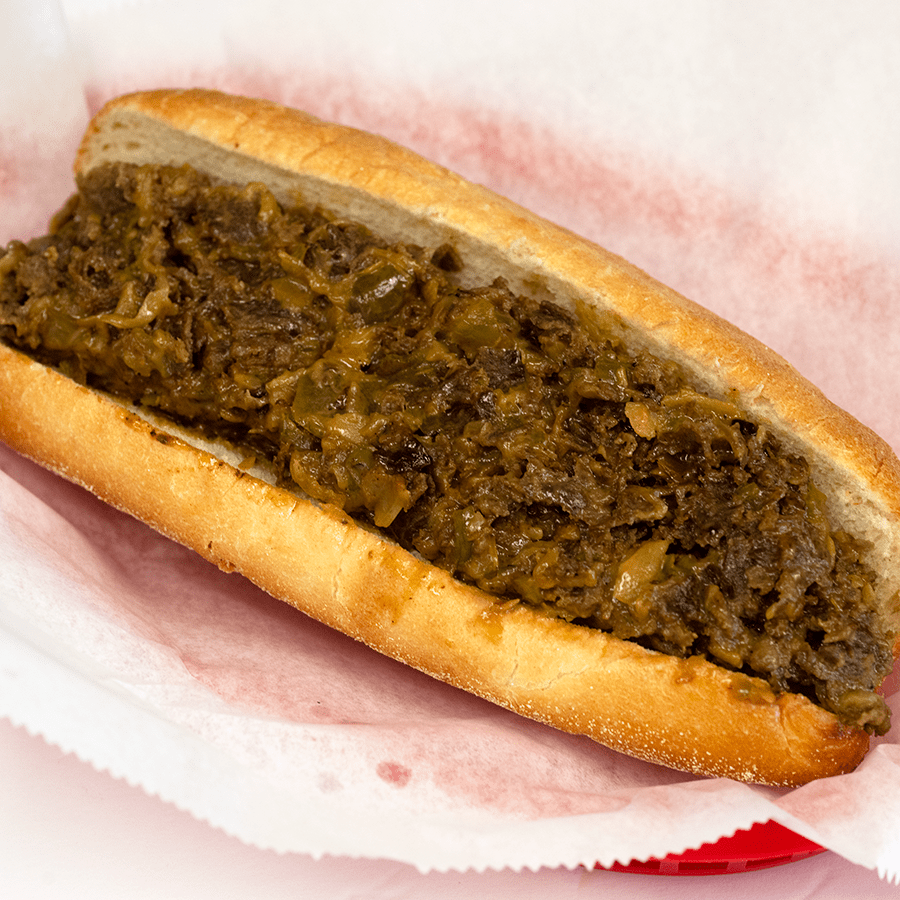 Authentic Philly Cheesesteak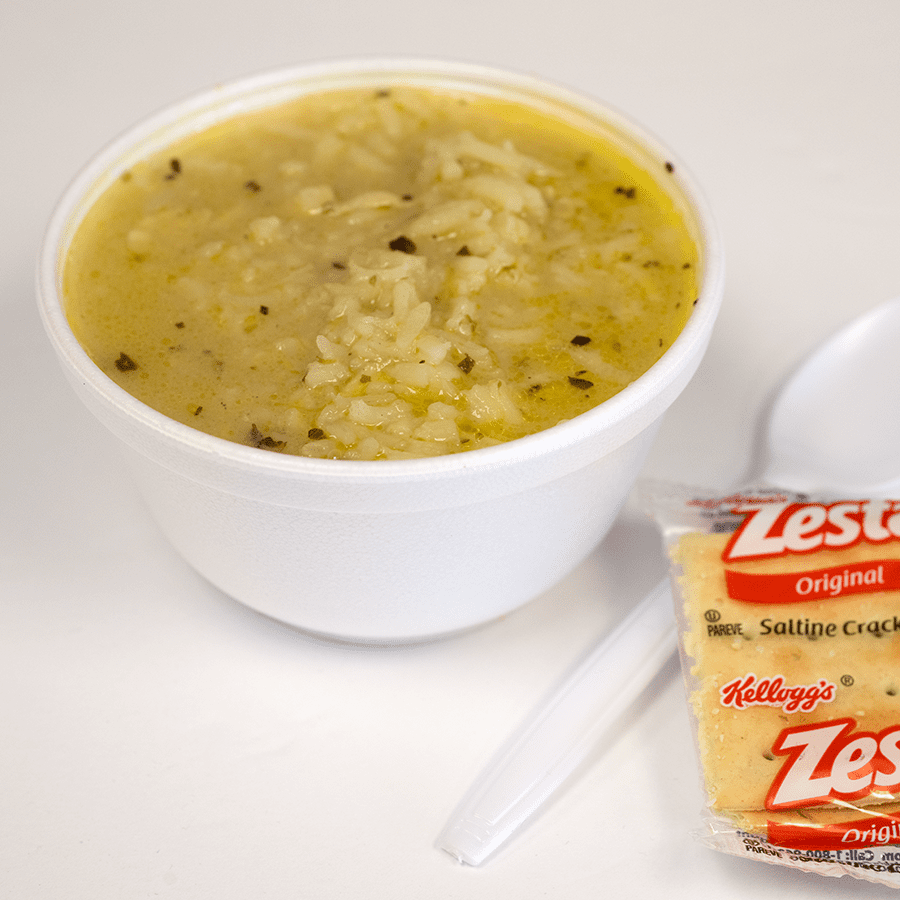 Chicken and Rice Soup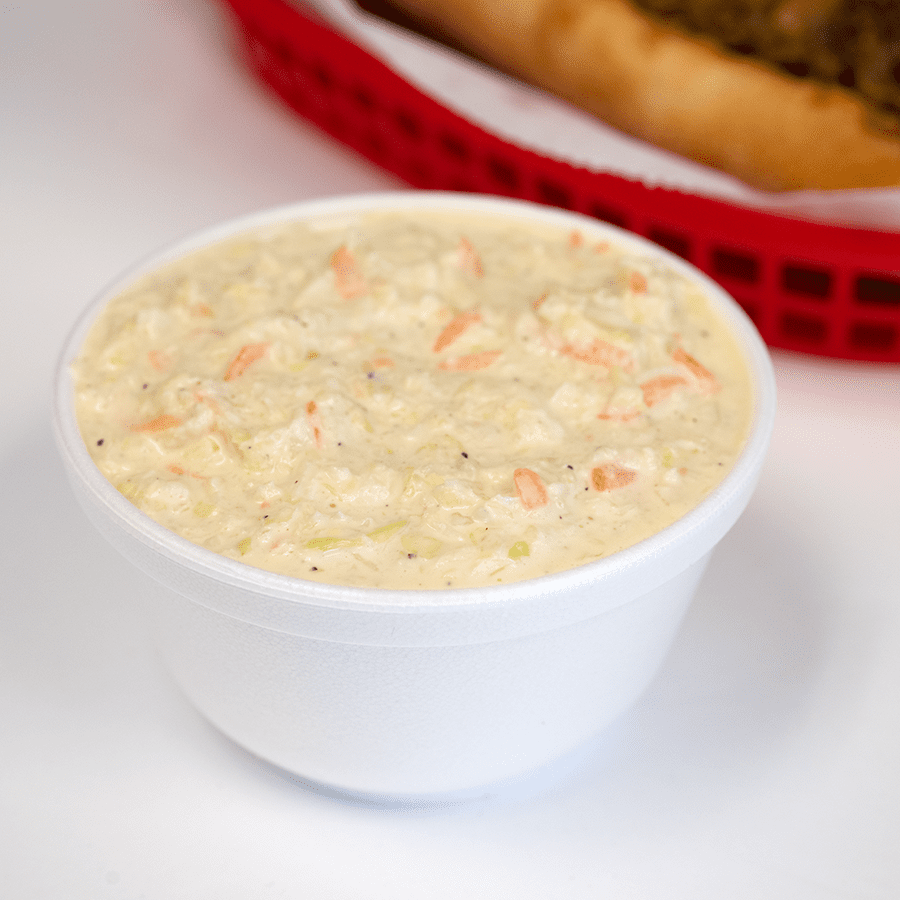 "I got the belly buster. Great cheesesteak. I'm from Philadelphia so I know a thing or two about cheesesteaks. Well worth every penny. Comfy, casual atmosphere with very friendly staff. Can't wait to go back." – Andrew Moskowitz

"Best steak n' cheese sub & cheddar bacon fries around! Super clean with awesome friendly service!" — Ashley Face

"Love the cheesesteak!  I had the regular with peppers and onions (added Mayo). So good (and no heartburn, lol). Of course the fries for the side item. Crispy outside and soft inside. 

I tried their wings and could really only eat three (they're jumbo) Prepared fresh when I ordered so don't expect a drive thru experience." – Valerie Stone

"Got the Bacon Burger, and Cheddar Bacon Fries was very yummy, if in a hurry or on lunch break i suggest call in advance as there was a little wait time." – Loretta Root

"I found my Philly spot after nine years. Top down the best. Go get you one! Shoot, you might even see me there, lol." – Anthony Rivera

"As a native Philadelphian, I've been missing my cheesesteak!! I was SO happy that this place was opening, and it didn't disappoint! I was also excited that they know what a pizza burger and pizza fries are! Can't wait to order again!" – Becky Belloff Thompson 
Do you have favorite recipes or know a chef we should profile?
Let us know!
Do you have favorite recipes or know a chef we should profile?
Let us know!
Do you have favorite recipes or know a chef we should profile?
Let us know!
Originally from the small town of Berryville, Arkansas, Cindy has become a multimedia specialist in journalism, photography, videography and video editing.
She has a B.S. in Communications from the University of Central Arkansas and is a correspondent for The Daily Commercial, LakeFront TV and Beacon College's PBS talk show, "A World of Difference," where she received an Anthem Award and Telly Award.
When she isn't working, Cindy spends time with her husband, Ryan, and son, David, traveling and taking photos of landscapes and wildlife.
Share This Story!