My First Time: Ed Augustyn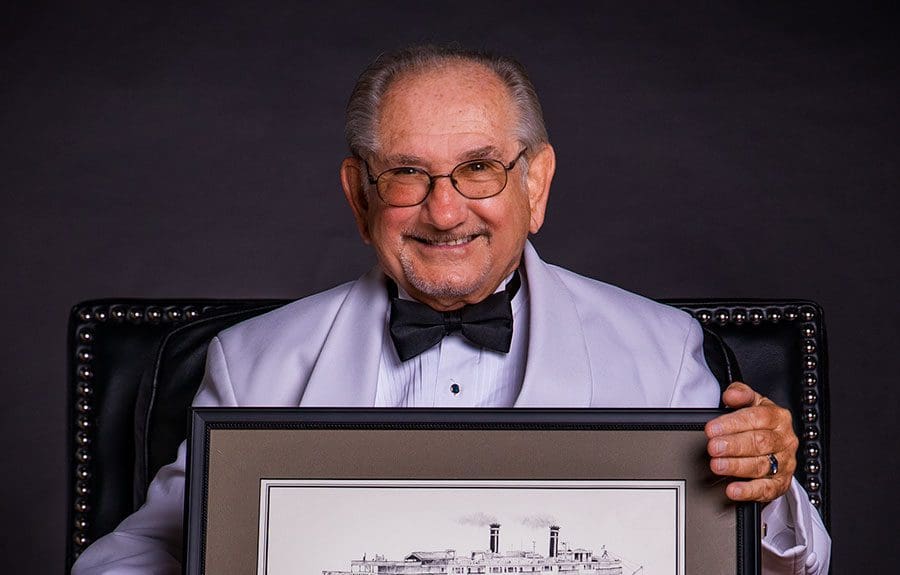 A $50 dare led to worldwide adventure as cruise ship dance host.
Photo: Nicole Hamel
It happened on a dare to be a volunteer dance host on cruise ships. A bunch of us were out on a five-day Western Caribbean cruise. One evening sitting around, a couple of the ladies brought up the "Out to Sea" movie with Jack Lemmon and Walter Matthau, and they said, "that would be a good thing for you guys." I was just divorced after being married for 22 years. And my one buddy said, "Ed, I think you'd be good for it, you got a gift of gab. And then he added, 'I bet ya $50 you wouldn't do it.'" 
"I said, 'Really? Well, you're on buddy!'"  
I ended up meeting the cruise director and learned about available trips. As a dance host, you pay the agency a small nominal fee and they provide the airfare for going out 30 days or longer; they provide a passenger cabin to share with another host, and you're like a PR person for the cruise line. 
I had to know six basic steps of the rumba, cha cha, foxtrot, waltz, and go to a certified dance instructor for evaluation, after which a report was sent to the agency before my personal interview. My buddy wouldn't give me the $50 until I made my first trip. 
I started out on a steamboat line in the Mississippi River because my agent told me, 'You have to prove yourself, Ed, before I put you on a five-star or a six-star line.' My first trip was one week on the Mississippi Queen in 2003, and it was just heavenly.
I ended up being a dance host for 12 years! I went on 24 trips, and each one was a minimum of 30 days. 
In 2007, I was on the Queen Mary 2 for her inaugural 80-day world cruise with 18 ports of call. We left Fort Lauderdale with Queen Elizabeth, and it was the first time the two queen ships were together since World War II, when they were transport ships.
On the Queen Mary, we had very impressive high teas, and I danced with hundreds of women with the live orchestra playing every night. There were so many perks and I really felt like a VIP, so that $50 dare provided me a worldwide adventure of living a dream. 
Originally from Anderson, Ind., Theresa worked for The Herald-Bulletin for many years. After experiencing a winter with 53 inches of snow, her late husband asked her to get a job in Florida, and they headed south. Well known in the area, Theresa worked with The Daily Sun and The Daily Commercial prior to joining Akers.
Share This Story!