My First Time: Norm Stulz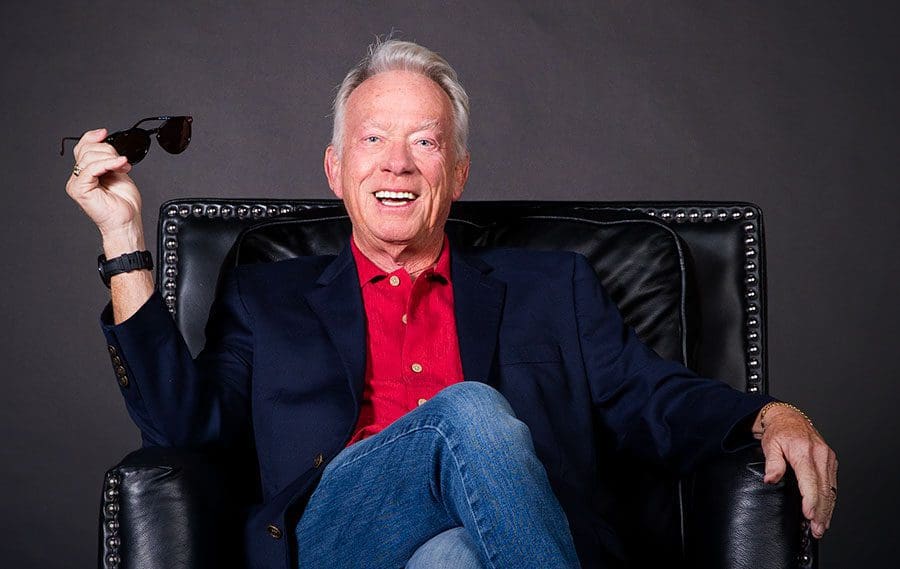 Long-time jokester conquers COVID-19 with comedy.
Photos: Nicole Hamel
I am in my 40th year in professional comedy and have performed probably 5,000 times, telling stories as I have aged about my wife Sharon, our lives, and embellished it all. I have it made. 
When I was doing music with a band, in between songs I would tell little funny stories about what happened that day, because I really wasn't a good musician. 
Somebody told me, "You should try Comedy Castle in Detroit, Michigan." It was the only venue in the Midwest between New York and L.A., and the place anyone and everyone in comedy stopped to perform. I started there in 1981, and it was my first time to step on a professional stage for 10 minutes, open mic on a Monday night, almost at 11 p.m.
I wasn't nervous; I was excited. Afterwards, I was told, "Good job; come back." I made $3 that night. I have met a bunch of people over the years and worked with so many great entertainers, and have gotten compliments from Tim Allen and Dick Smothers, and Ed McMahon of "Star Search" said I was very funny, but not right for the TV show.  
Comedy is a combination of teaching, preaching, and making people laugh. Performing on stage is a very safe place for me, it's like a cocoon. The outside world doesn't come in. All the energy goes to the performance, the execution of what I want to do. It's wonderful being in that moment of being creative, sharing, and working. 
I try to take people out of their life and into mine. And it's not just the patrons that have given good reviews, but when the crew or staff of a venue say, "Man, that was special," that's very rewarding. 
I recently worked The Sharon in The Villages and they were limited to 200 people in a giant 1,000-seat theater. They had the patrons and cardboard cutouts spaced out (for social distancing). There were like 300 or so cutouts of celebrities, Michael Jackson and two old guys from the Muppets, all looking rather thin, just staring off. No, the cutouts did not laugh once, but the real people did! 
---
What about your first time?  → To share a story about your first time doing something significant, email theresa@akersmediagroup.com. 
Originally from Anderson, Ind., Theresa worked for The Herald-Bulletin for many years. After experiencing a winter with 53 inches of snow, her late husband asked her to get a job in Florida, and they headed south. Well known in the area, Theresa worked with The Daily Sun and The Daily Commercial prior to joining Akers.
Share This Story!