New Farmers Market Opening Soon In The Villages!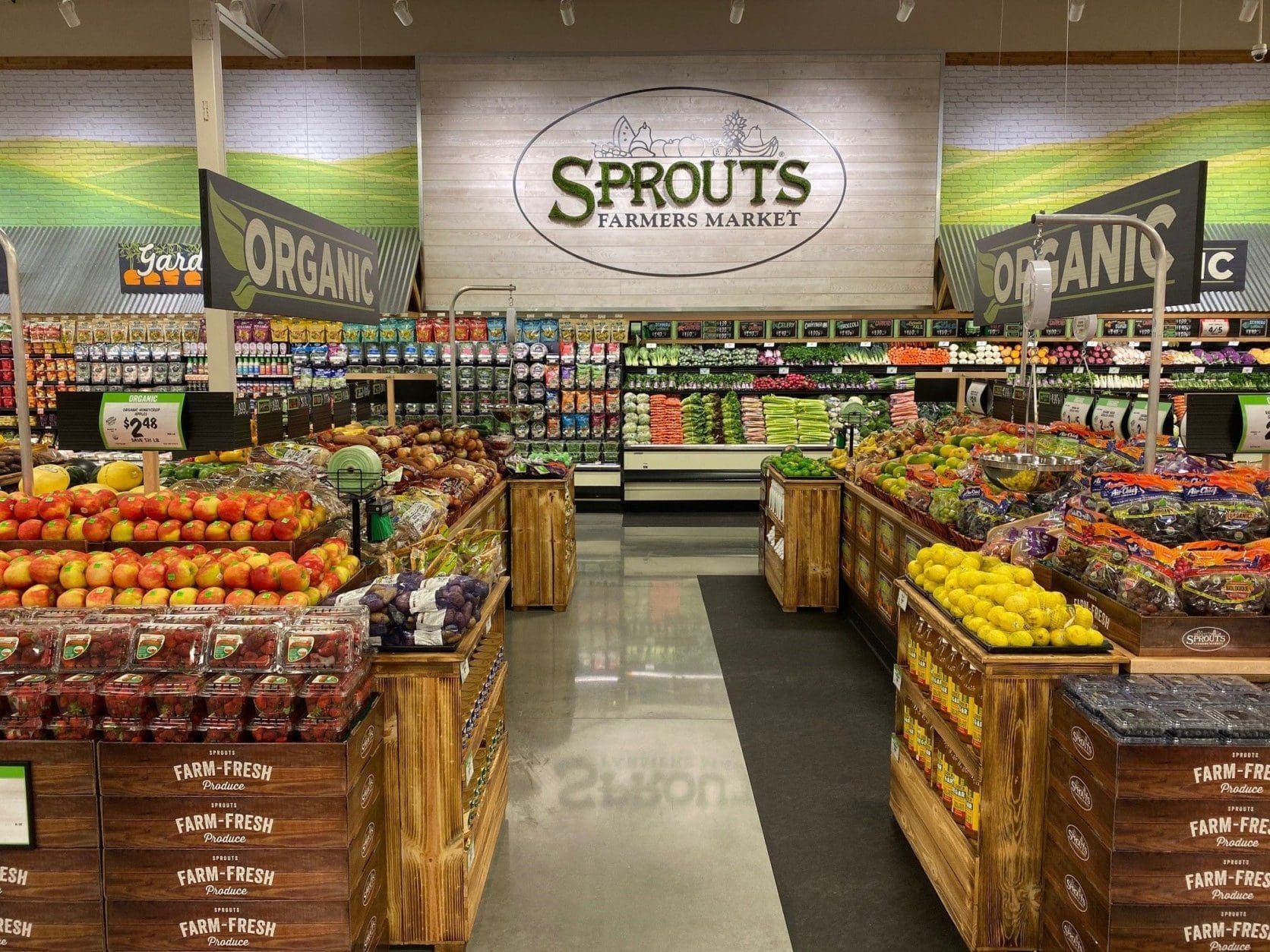 Sprouts Farmers Market Opening March 17th
Sprouts Farmers Market is in the final stages of construction. The farmers market plans to open its doors on March 17th. On this day Villagers and the local community are welcomed to attend the grand opening! This will be a welcomed addition to The Villages as the organic food market has been hard to come by recently. Last fall Earth Fare ended up closing its doors in Lady Lake just a year after it opened.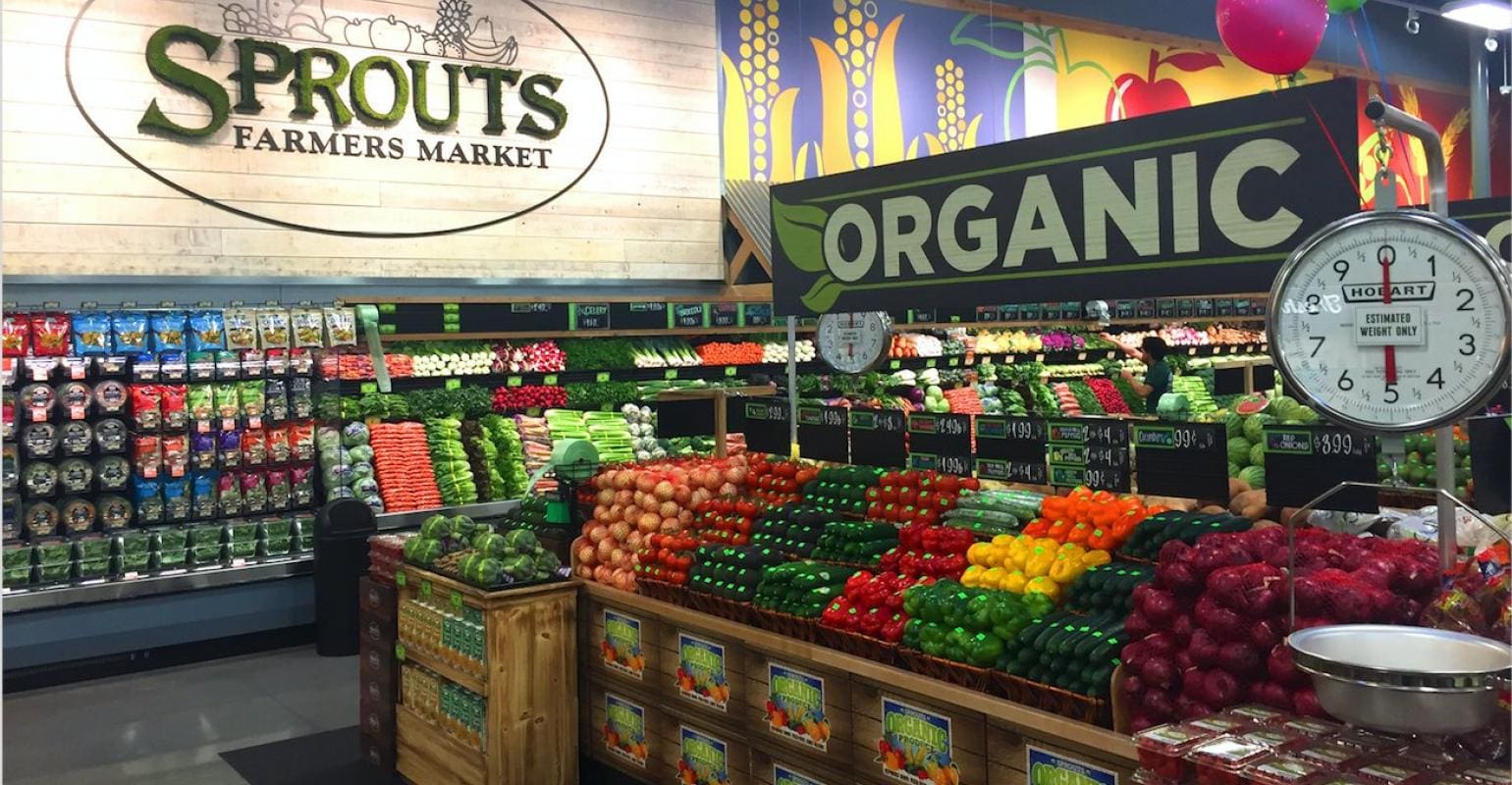 Earth Fare was just coming out of bankruptcy and there were numerous reasons for Earth Fare's downfall in Lady Lake  including the construction on 441 and the obvious volatility of the company. The location was one of the worst choices when it first opened. The traffic nightmare prevented many people from attempting to turn into the plaza.
Many complained about the price of the healthy foods and often times food was expired. Covid did not help Earth Fare either as the location was delayed almost 2 years before opening. After the bankruptcy underperforming stores were closed for good. This should happen with Sprouts and Covid is not an issue now. Sprouts is set up for ultimate success. How they operate the business will ultimately decide their fate.
Sprouts is Tried & Proven
Sprouts should not run into the issues that plagued Earth Fare. The chain has been around since 2002. Its first store was in Chandler, Arizona opened by the Boney family. The chain has exploded in popularity in recent years and focuses on health-oriented food offerings. The produce offerings are especially unique as no other store in the immediate area offers the type of organic and healthy options that will be coming shortly.
Sprouts now boasts over 370 stores nationwide and that number continues to grow. The great part about this location is that it's conveniently located at Buena Vista Boulevard and 466. The location is right near an Earth Fare which will see competition for the first time in almost 10 years since its opening. Sprouts seems to have the right location picked. It should not be as difficult to get to as Earth Fare which suffered from the continued construction on 441.
Will Sprouts Have Success?
There is no doubt in our mind that Sprouts will have success in The Villages. The area has been wanting something like this for a very long time. This is an area that has local farmers markets in the area but they won't offer near the selection as Sprouts will. The new farmers market will have an Earth Fare feel but hopefully pricing and dates on the packaging is up to date. Earth Fare struggled with bad produce and spoiled items from the very beginning which turned people away.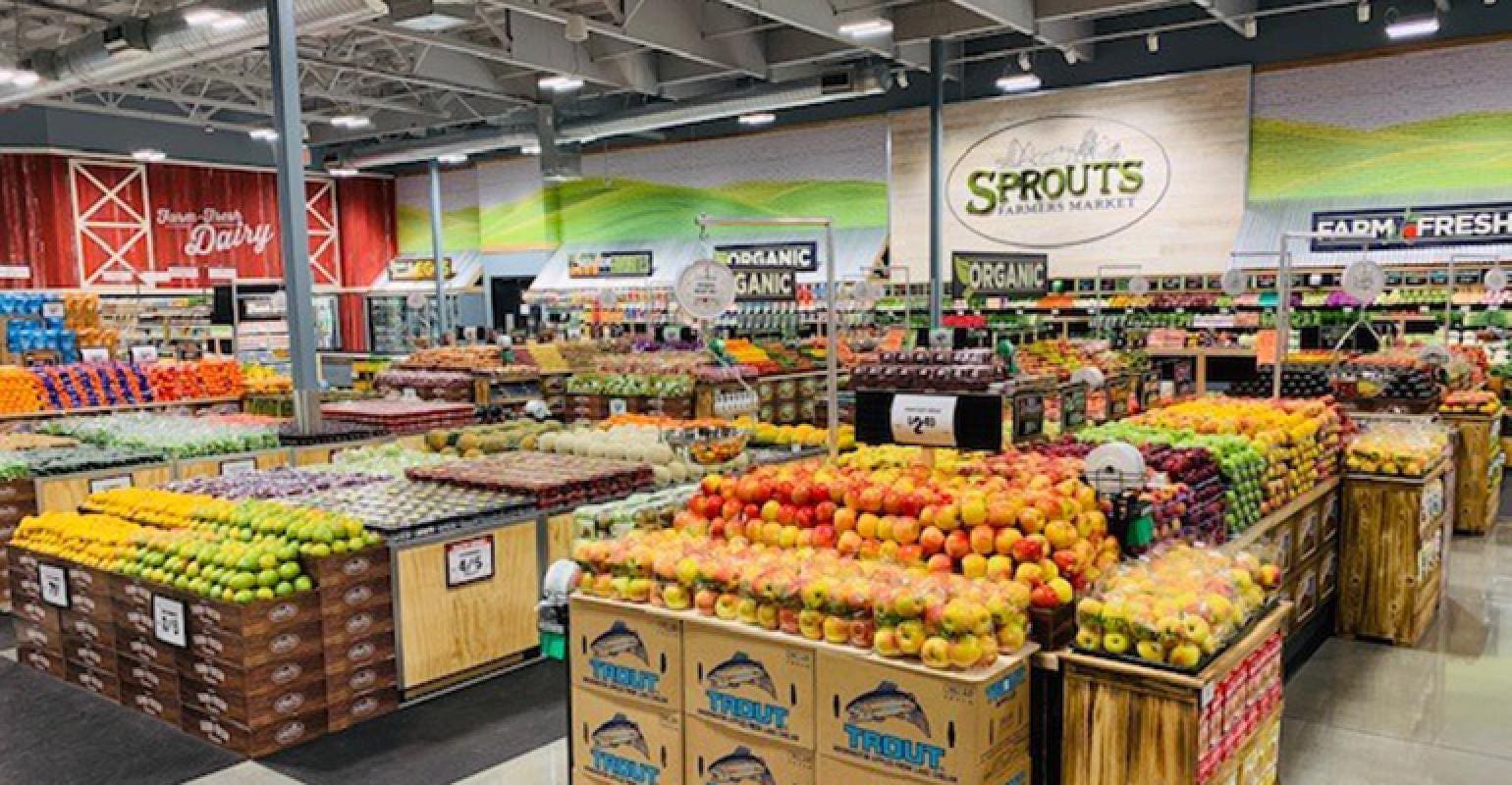 We don't think Sprouts will have that issue. This company is family run and is not in any kind of financial trouble. They have been growing each year and that is encouraging to folks in the community. The last thing they want to have happen is a company to build up their presence only to pull out less than a year after opening. This situation is a much more sustainable one and we are excited for this area!
Lots and lots of fresh produce and healthy items. This is something offered at Publix and Fresh Market but not to the extent that Sprouts will be. As you walk into the store you will be instantly drawn to the aromas of freshness that will be unlike anything currently offered. The store will have a modern feel to it and should also drive some traffic from the surrounding communities of families in Oxford, Wildwood, Lady Lake, Summerfield and more.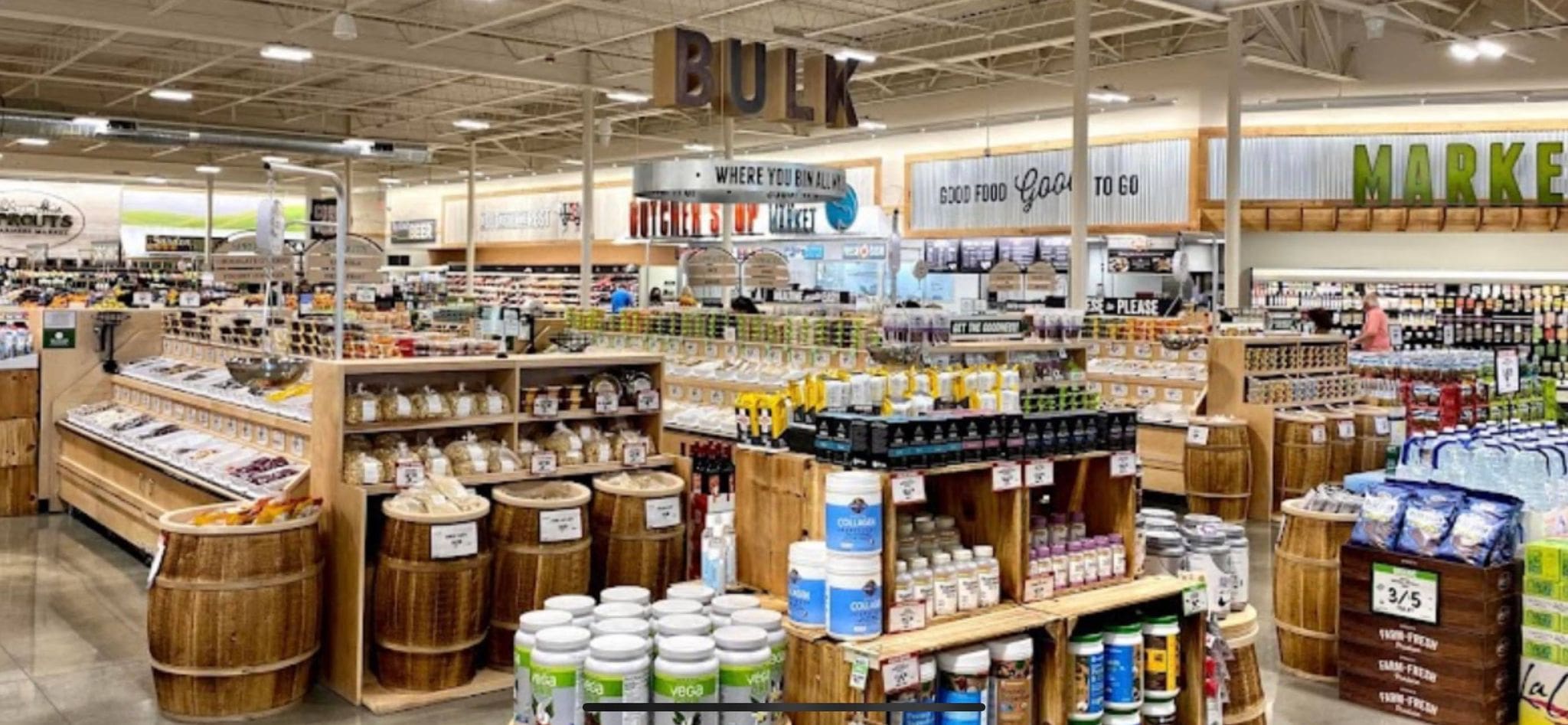 The experience from other locations is very encouraging. Locations in Orlando have been hailed as some of the best shopping experiences in the country. Here are some very happy customer reviews from Sprouts Locations.
"Great Selection, gluten free, etc. I just bought pie crusts, stuffing and holiday doughnuts. Bulk herbs and spices, vegetables and wine." – Rachel H
"Finding Sprouts was like finding an oasis after wandering for days in the desert. Sprouts has a wonderful selection of nuts, seeds, and chips made from interesting vegetables. The staff is friendly and helpful. The cashier went out of her way to get us plastic cutlery for our hotel room and snacks." – Terry Briscoe
"One of the things that I appreciate about Sprouts, is the manner in which they have manager specials! Be sure to check out their sandwiches, as you can always get them at a very good price." – Rodney Penson
"This place is great! Excellent produce. Join their app for great deals, amazing specials and great bulk selection. Every supplement you will ever need is here. They have a helpful staff, I find stuff here I can't find anywhere else." – Joe Micetich
March 17th Is The Grand Opening
Come out on March 17th for the Grand Opening! You can expect a wonderful day but it will be busy. Be aware for the first few weeks this location will be a hot commodity in The Villages. Give yourself extra time and patients but we hope that the community comes out and supports this great new addition to the area. The dates and times for the grand opening are still TBA so be on the lookout for that.
Photos Provided By
Sunil Govind
Marcella Vetencourt
Dave Cabanayan
Igor Smith
Kyle Coppola
Kyle Coppola was born in Newton, Massachusetts and received his Bachelor of Fine Arts in Communications from Curry College in 2016. After traveling to Florida on a family vacation, he decided he could not get enough of the warm weather and made the move from snowy Massachusetts to central Florida 8 years ago.
For the last decade Kyle has gained valuable experience in social media content creation, marketing and sales, writing, video production, sports announcing and even broadcasting for local radio stations, such as FM 102.9 in The Villages and FM 91.5 in Massachusetts. Every year he volunteers at The Villages Charter High School as a play-by-play sports announcer for the football games as well as a public address announcer for the basketball games, including the annual Battle at The Villages Tournament.
Outside the office Kyle is a husband and father to two beautiful girls along with their cat. In his spare time he likes to spend time with his family, travel, play golf and swim. He is also a huge sports junkie and even bigger motorsports fan and loves to attend racing events when he can.
Share This Story!