New Halloween T-Shirt Design for Donors at OneBlood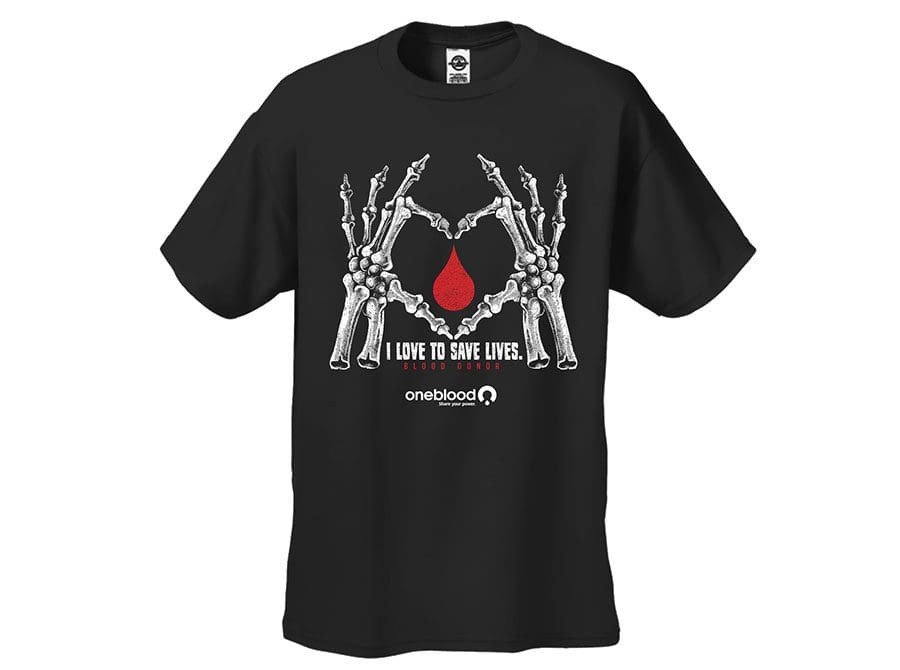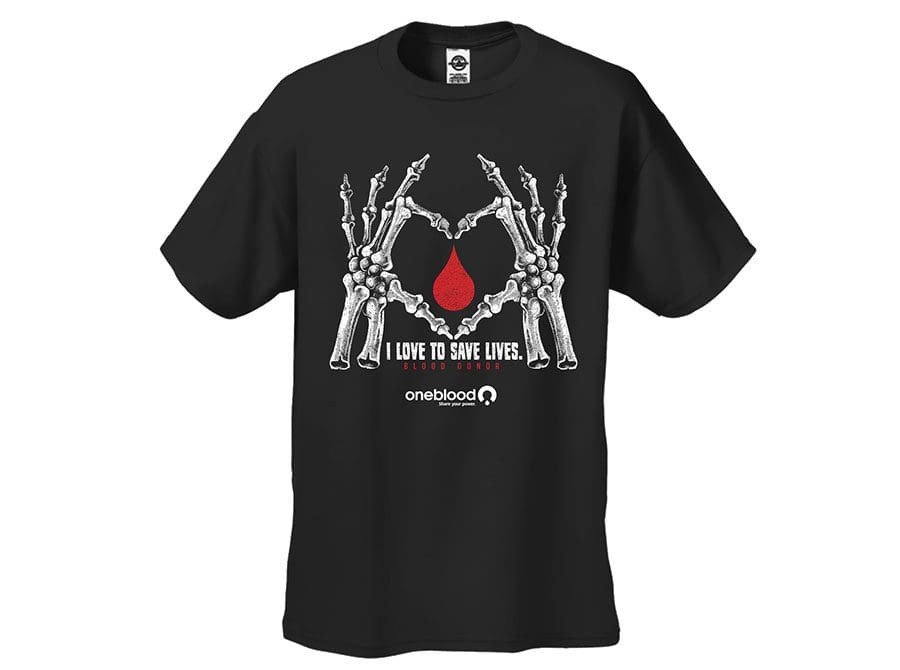 OneBlood Blood Center often gives creative, unique design T-shirts to blood donors, but the most sought-after one is at Halloween time. OneBlood recently conducted an online poll where people could vote for their favorite Halloween design and the winner for 2021 features heart shaped skeleton hands with words: "I love to save lives." 
The black tee will be available throughout October at OneBlood donor locations. 
"Our Halloween T-shirts are our most popular donor gift T-shirt," says Pat Michael, director of media and public relations for OneBlood. 
In Leesburg, OneBlood is located at 170 North Blvd. All blood types are needed, and walk-ins are welcome.
Hours:
8 a.m. to 4 p.m. Monday, Tuesday, Thursday, Friday
8 a.m. to 3 p.m. Wednesday
7 a.m. to 3 p.m. Sunday
closed on Saturdays
OneBlood also has donor sites in Tavares at Advent Health Waterman Hospital; in The Villages at 1550 Bella Cruz Drive; and in Clermont at 1200 Oakley Seaver Drive, Suite 106.