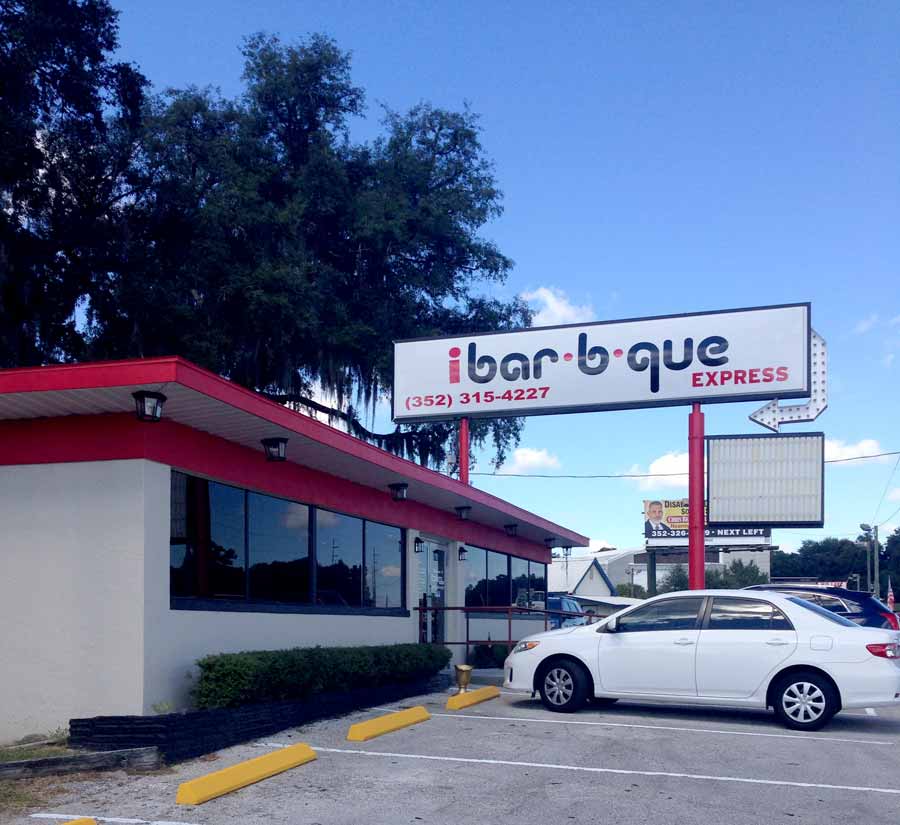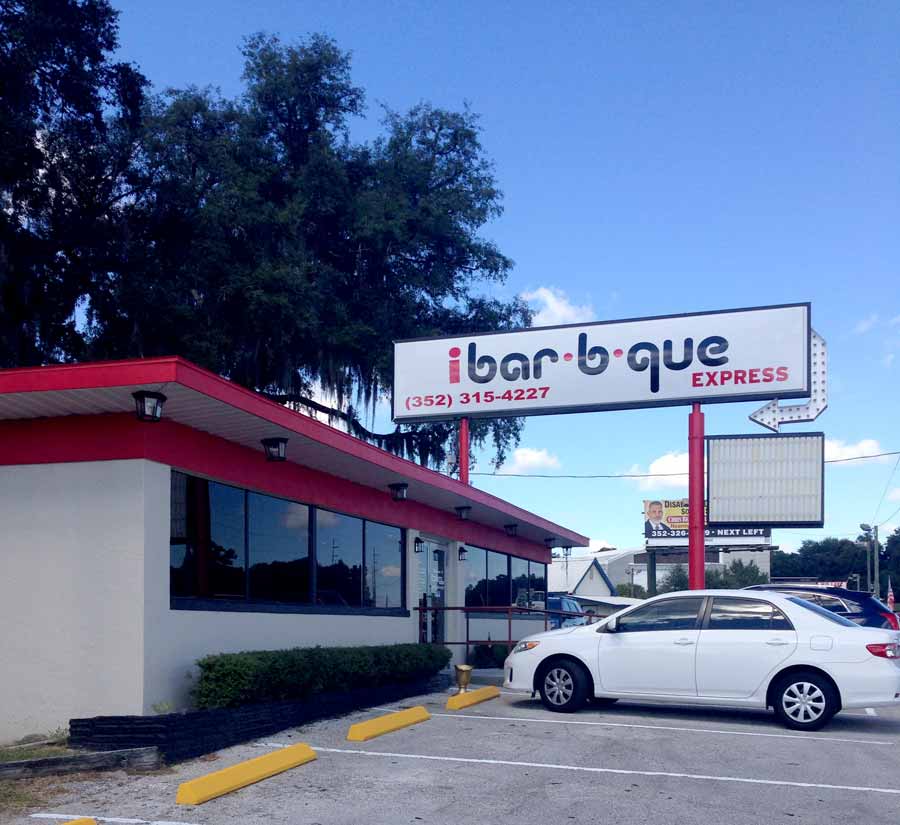 If you eat out in Fruitland Park, either you find your way to the Fruitland Park Café before 3 p.m. or you have your sights on Stavros for a Greek salad. However, things have changed. A new barbecue joint has taken over the old Dinner Bell building and is drawing special interest. Watching the building go through changes, I was a bit curious, but when the sign went up that said "ibar·b·que Express," the wait turned to one with baited breath.
After months of rehabbing the building, the fires in smokers were finally stoked and doors opened mid-October. The interior has a more modern, sleeker look. The wood paneling and dated dome lights were replaced with metal siding details and beautiful red pendant lights. What about the barbeque? It has been tempting folks far and wide since the first week of business, some coming from as far as Groveland for a taste.
I thanked the Lord twice for my meal, once during grace and then when I tasted the chopped pork.  Whether you order the sandwich or the dinner portion, the generous portion may not be enough. Just the right amount of fat to flavor it, but not so fatty the texture disrupts the taste. You know what I'm talking about; this is down-home Southern cookin'.
Nothing could be better proof of this than the spicy collard greens. Often an afterthought on most sides menus, these greens is kickin' their way to the top. The corn is butter soaked; the okra is fresh and fried without an abundance of residual oil; and the coating on the fried green tomatoes is rightfully (and thankfully) cornmeal based. ibar·b·que Express is serving up basic barbecue done right, and what a difference right makes.
---
ibar·b·que Express
3170 US Hwy 441, Fruitland Park
352.315.4227
Fri.-Sun.: 11 a.m. – 7 p.m