New Show Kitchen Teaches People How To Cook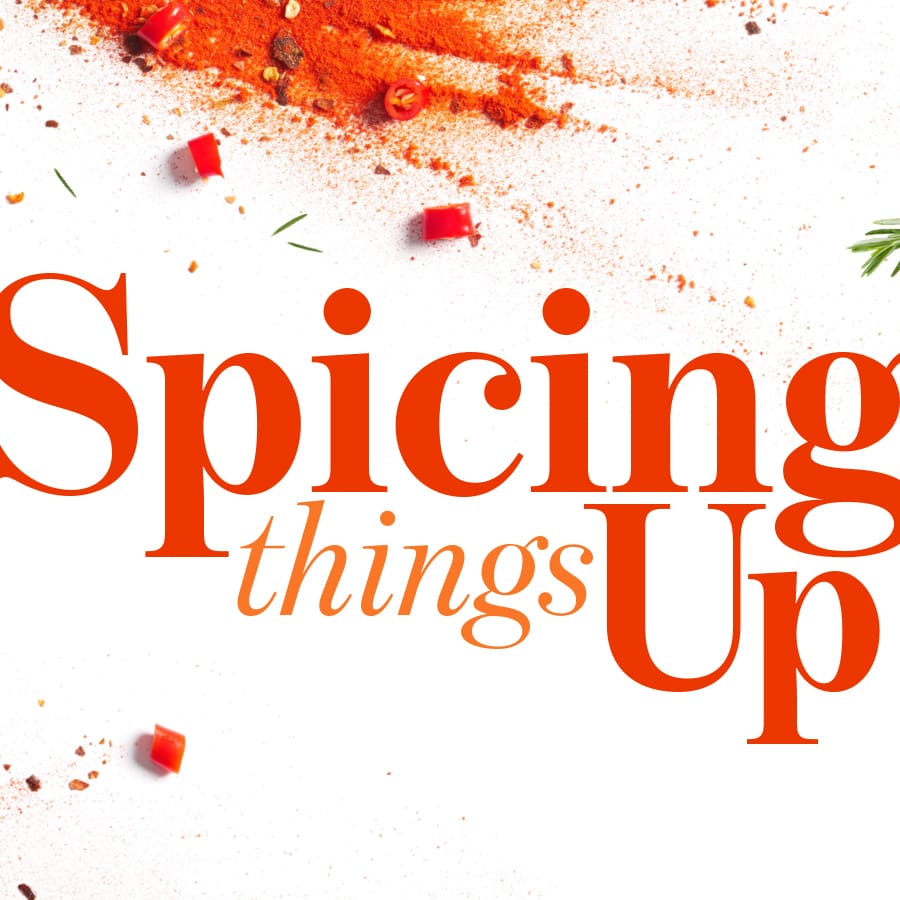 The impressive Show Kitchen teaches people how to cook.
The Market at Sawgrass is a destination for Villagers and visitors alike. Cyclists come for early morning coffee, home cooks shop for fresh produce, and golfers relax with a Bloody Mary at the Sawgrass Bar in the middle of the complex. 
The market at Marilee Place in The Villages® boasts several adjacent food stalls, including Villages Grown©, The Butcher Shop, Frenchy's Pizza, Willy's Burgers, and Darlin's Sweet Shoppe. 
The latest gem in this unique collective is the much-anticipated Show Kitchen, a beautifully designed state-of-the-art facility that took months to complete and has been a labor of love for Executive Chef Scott Copeland for nearly a year. 
"During my job interview, management proposed the idea of having a place to educate our guests by giving them an opportunity to build new skills and instill confidence in their cooking, while at the same time enjoying a fun, communal experience," Scott says.
The new showplace includes high-top and counter seating for up to 20 participants with audio and cameras so each can see and hear the preparations from almost every angle. The support staff provides dishes to taste while Scott demonstrates how to cook each course, complete with detailed, printed recipes to take home. 
Each class runs twice on Tuesdays and Thursdays, lasting just over an hour, and offers themes like A Taste of Argentina, (or Greece, Italy, etc.), BBQ and more. The first class — Plant-Based Food—sold out with enthusiastic students enjoying wine and taking in the lecture. 
"Over the years I've been a vegetarian and I'm really fussy about what I eat," says cooking devotee Joyce Graf. "This class has shown me that I can expand my dishes and my palate. It's not intimidating."
Joyce's friend Pam Clark took the class because Pam's daughter MyKala eats a plant-based diet, and they like to cook together.
"We share recipes," says Pam. "I'm not a strict vegetarian, but I like to cook with plant-based ingredients from time to time."
Marcia Murphy, who only eats plant-based foods, took the class because she was looking for inspiration from a chef who could sense her palate and help expand her list of creations.  
"I'm also impressed with how he began the classes with this category of food, "she says.  "Normally vegans are overlooked, but Scott seems to appreciate us."
That appreciation stems from how frustrated Scott would get when fellow chefs refused to prepare something "a la minute" for guests wanting a vegetarian dish. Scott took it as a challenge, and it showed during his presentation. He says that working with The Villages community is rewarding because many people have special dietary needs due to health concerns. 
"I really enjoyed the classes," says Barbara Kopelberg. "Scott is accommodating, and the menu is easy to comprehend. It's also the way he explains things. He knows we aren't pros, so he brings it to our level."
Barbara was impressed that Scott offered alternatives to professional tools and equipment so that everyday cooks can cook at home. "He recommended using a blender for sauces instead of a food processor, which I don't have," Barbara says. 
A majority of attendees say they plan to make the Show Kitchen a part of their weekly routine. 
"I already signed up for a bunch of classes," says Isabel Klein, who was front and center for A Taste of Argentina. "I'm going to take Charcuterie, Tapas, Strawberries and more if they aren't sold out," she says. 
Future classes include Southern Comfort Food, Summer Grilling, and Healthy Choices, to name a few. And Scott is open to suggestions. He encourages anyone to request a theme that might interest them. 
"There is no reason to limit access to food or classes," says Scott. "With the Show Kitchen, the goal is to share our passion for all foods and flavors with every person."
About the Chef
Scott Copeland was still in high school in Huntington, New York when he began his hospitality career as a server for a catering company. In fact, prior to graduation, he was supervising parties and driving catering trucks all over Long Island and into Manhattan. 
Scott enrolled at the University of Maryland before realizing that cooking was his passion. Certain that he was destined for a life in the culinary arts, Scott enrolled in The Baltimore International Culinary College.
"I loved the adrenaline and rush of restaurants and wanted to get back into the kitchen," he explains.
In Florida, Scott quickly landed a job at Disney's Coral Reef and California Grill. After a stint in South Florida, he returned to New York City and cooked at the famous 21 Club for six years until Central Florida called him once again. He was chef/partner at Artisan's Table in downtown Orlando for awhile before realizing that he wanted more creativity and a manageable schedule. 
"At age 53 I've got some mileage on my body," he says. "I feel the aches and pains of a daily grind from years being at the grill and behind the line."
Aside from teaching at the Show Kitchen, he creates menus for McGrady's Pub, Lazy Mac's, and Tierra de Sol. 
"Now that the Show Kitchen is finally up and running, I'm excited for the next phase of growth and creativity so I can bring my love of flavor to the restaurants we will be developing in the future."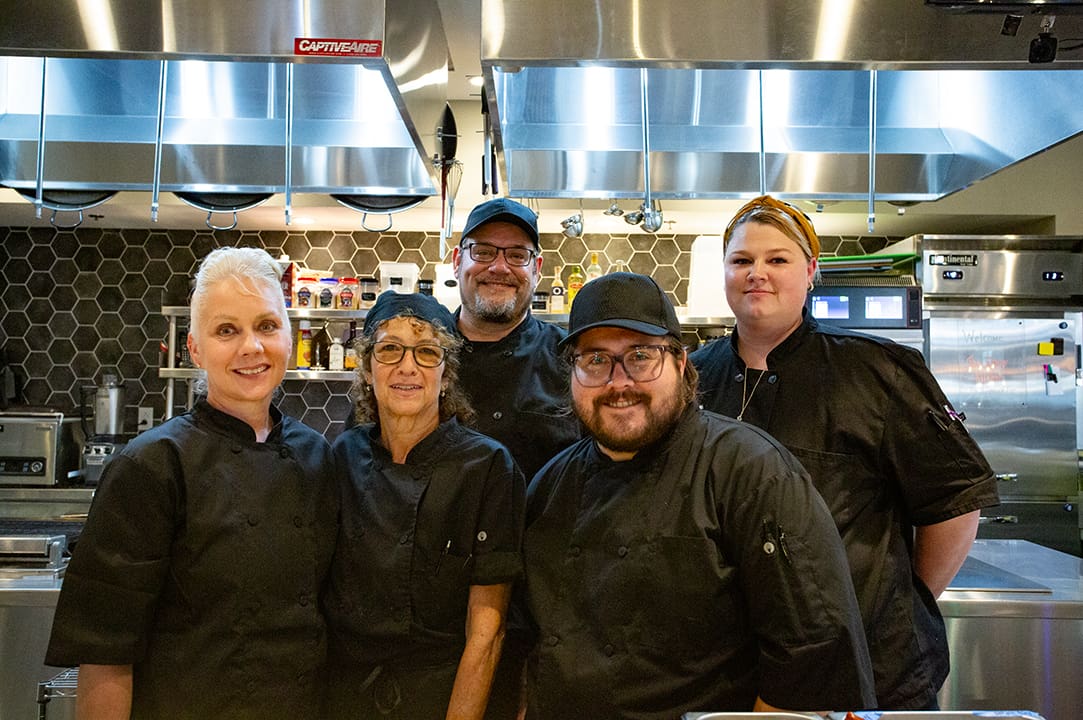 Recipes from the chef
"A Taste of Argentina" Carne Asado Marinade
Argentinian Grilled Potatoes
Chimichurri Sauce
Hearts Of Palm Salad
 

(Ensalada De Palmitto De Primavera)
Fruitillas Con Crema (Fruits with cream)
Sweet Potato, Mushroom and Kale Empanada
Cilantro Lime Dipping Sauce
"Plant-Based Cooking" Pimento Cheese
Chickpea Salad Lettuce Wrap