New waterfront grille open in Eustis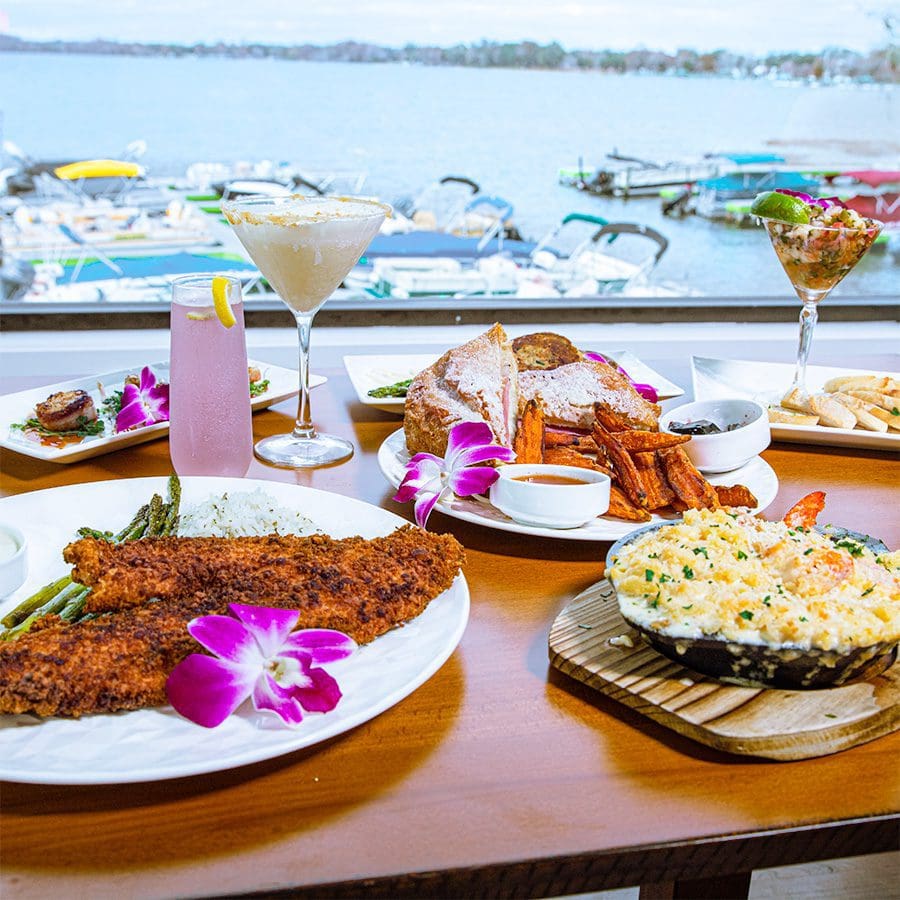 Lake Eustis Waterfront Grille serves spectacular views and an eclectic menu sure to whet your appetite.
What do you get when you combine the splendor of nature with delectable cuisine?
In the Golden Triangle, the answer is Lake Eustis Waterfront Grille—an impressive 5,000-square-foot, two-story restaurant overlooking Lake Eustis that's known for delicious food, drinks, and some of the most spectacular lake views around.  
The restaurant's owners Jim and Conni Berry, along with co-owner/builder Daniel DiVenanzo, began the joint venture about five years ago. Lake Eustis Waterfront Grille is the first restaurant for Jim and Conni, but Daniel has extensive experience having owned/managed several restaurants and bars. 
In November 2022, the partners celebrated the culmination of their journey at the venue's grand opening. Conni says they are not only pleased with their vision come true, but with the excitement and warm welcome from the entire community. 
"It was something that was missing and something we wanted to bring as our way of giving back to Eustis," says Conni. "There are several lakefront restaurants around, but not on Lake Eustis, and not with this menu."
Recently, Style Photographer Nicole Hamel and I visited Lake Eustis Waterfront Grille to see what all the hype was about, and overall, the experience exceeded our expectations.
The parking lot was practically full, so we parked in a designated lot across Lakeshore Drive. Getting to the restaurant was easy via a walkway under the road along the canal that leads straight to the Eustis Marina's shoreline where it's located.
Once inside, we found the casual beachy vibe very fun, and the staff extremely friendly and welcoming.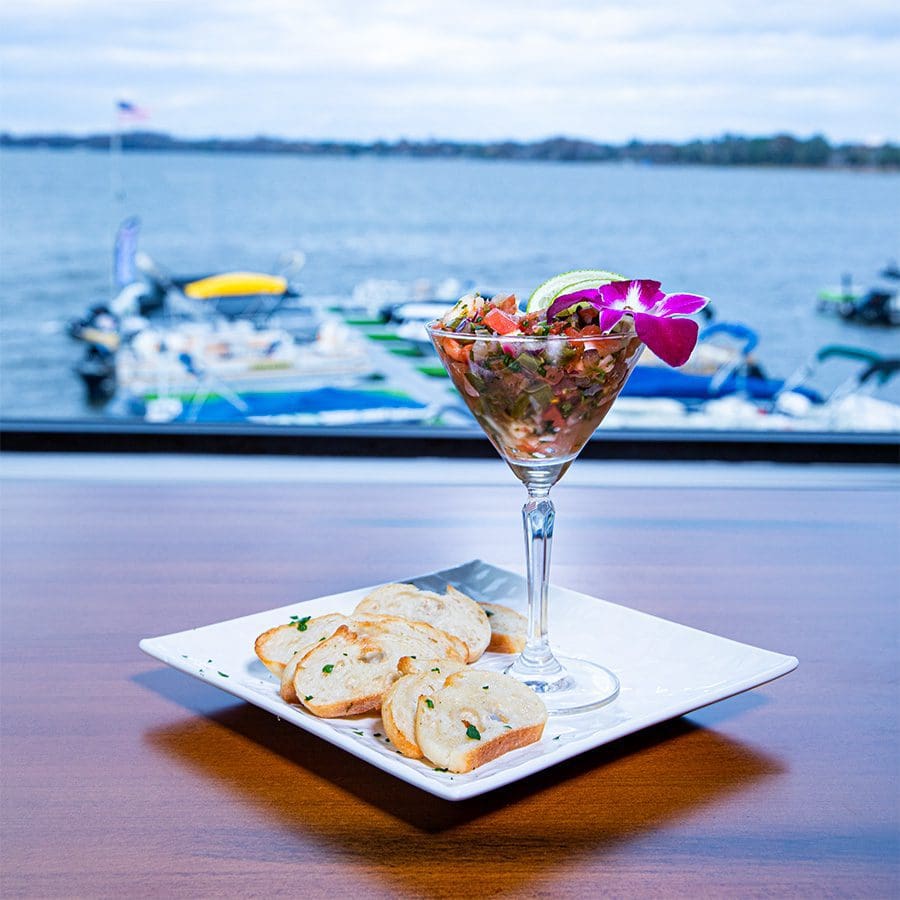 "We're a place to go seven days a week and we're
here to make your dining experience exceptional."

—Conni Berry
There is a full bar and dining tables inside or outside on the first floor, but we sat upstairs, which also features dining and another bar, for the panoramic view of the lake that immediately had me reaching for my phone to take pictures. 
"All of our exterior docks have tie-ups so people can dock their boats there or on the seawall and walk right up to the restaurant and eat, and that's where the magic starts," says Conni, explaining that the restaurant's cuisine is traditional American fare. "We're a place to go seven days a week and
we're here to make your dining experience exceptional."
When it came time to order we ran into a slight hitch – everything on the menu sounded so good we couldn't decide! So, we tried several things, including bacon wrapped scallops, shrimp ceviche and crab cakes.
For entrees, we went with the macadamia crusted haddock topped with a key lime beurre blanc sauce. The dish, served with cilantro rice and asparagus, was out of this world delicious and so huge, it can be shared.
We also tried the Monte Cristo sandwich with sweet potato wedges and a side of spicy maple syrup to dip them in, a dish inspired by General Manager Ben Johnson, creator of the menu.
Ben explained that the Monte Cristo—complete with turkey, ham, mayo, and provolone served on white bread, fried and dusted with powdered sugar—was something he enjoyed as a kid. 
"Everything on the menu has to do with things I've always liked throughout my life, and some of it, like the grilled wings, my wife influenced," says Ben, a longtime Eustis resident who has been in the restaurant business for more than 30 years.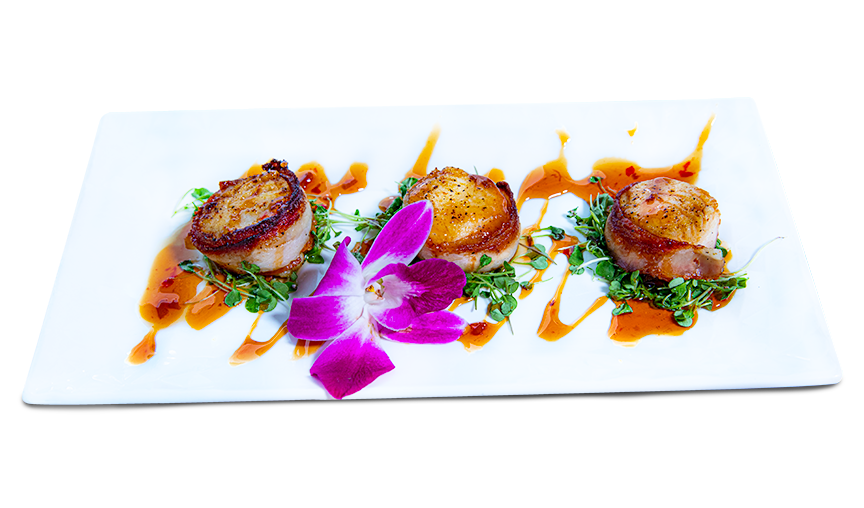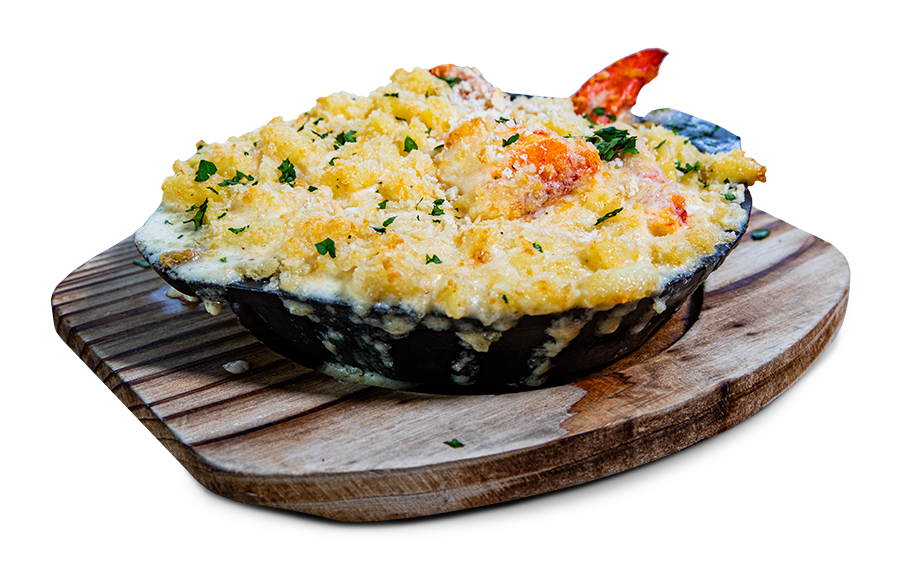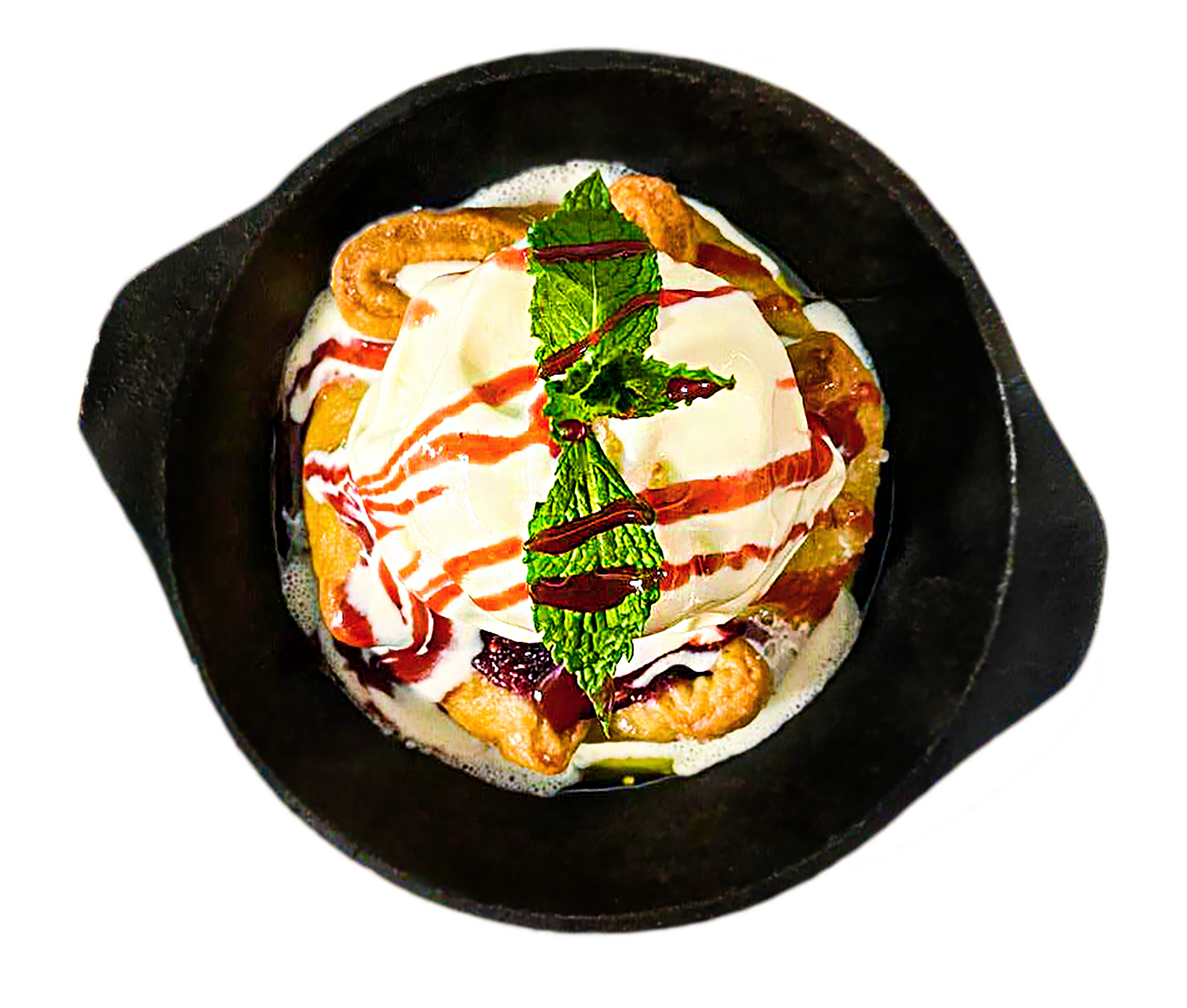 Our favorite bite of the night, however, was the Lobster Mac and Cheese.
I'd never eaten lobster before, so I had nothing to compare its tastiness to, but Mainer and seafood connoisseur Nicole had a lot to say.
"I loved the huge pieces of lobster and the very cheesy flavor overall. It's probably the best lobster mac and cheese I've ever had", she said, explaining that she was very surprised at how reasonably priced the dish was for the amount of food.
As for the rest of the menu, you can order anything from burgers and handhelds to salads, seafood, steak, and pasta. Conni calls it "eclectic." 
Not only that, the drinks list includes a nice selection of red and white wine, beer, hand-crafted and signature cocktails, including a very fitting "Eustis Marina Margarita." We sipped on the Key Lime Martini and Empress 75, both ALMOST too beautiful to drink.
Lastly, we somehow managed to share a perfectly baked and not overly sweet berry tart a la mode served in a mini cast iron skillet for dessert. 
The tart, for me, was the restaurant's mic drop, and something that, along with the gorgeous sunset views, I would absolutely return for.
Ben believes the restaurant will be around for years, attracting people from all over Lake County and beyond, sentiments Conni seconded.
"We really put our whole hearts into it, and we want to make Lake Eustis Waterfront Grille 'THE PLACE' to be in Lake County," Conni says.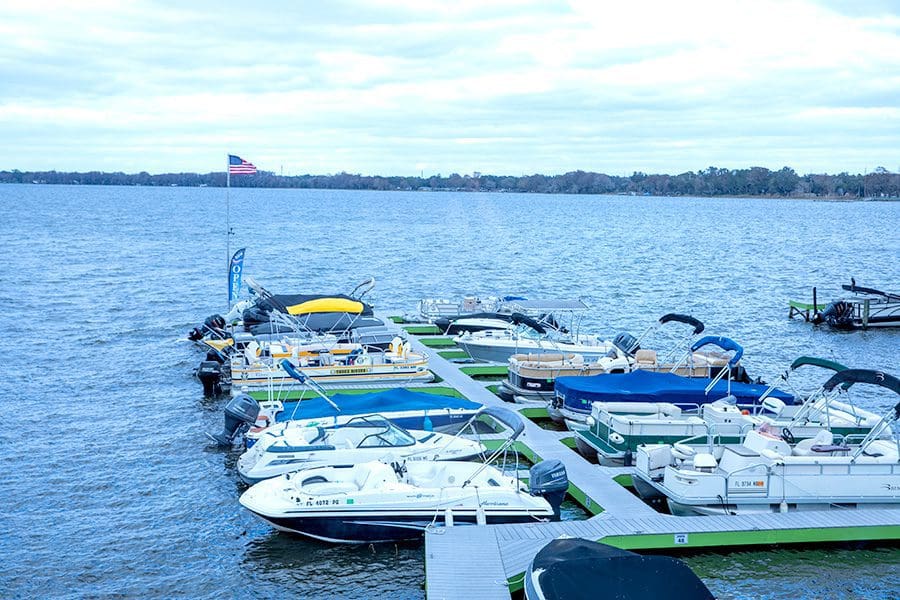 Originally from Nogales, Arizona, Roxanne worked in the customer service industry while writing independently for years. After moving to Florida in 1999, Roxanne eventually switched her career path to focus more on writing and went on to become an award-winning reporter for The Daily Commercial/South Lake Press newspapers for 16 years prior to coming on board with Akers Media as a staff writer in July 2020 – her dream job come true.
Share This Story!