New York Rockabilly Rockets Set To Thrill Audiences At Mount Dora Music Hall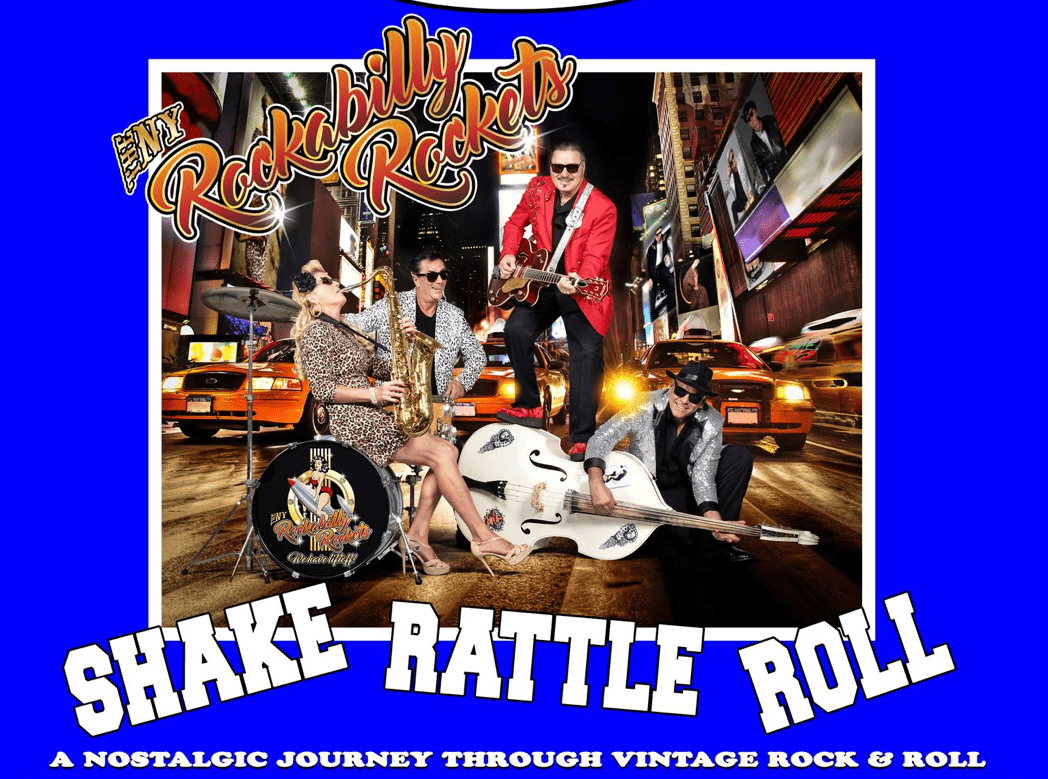 New York Rockabilly Rockets Set To Thrill Audiences At Mount Dora Music Hall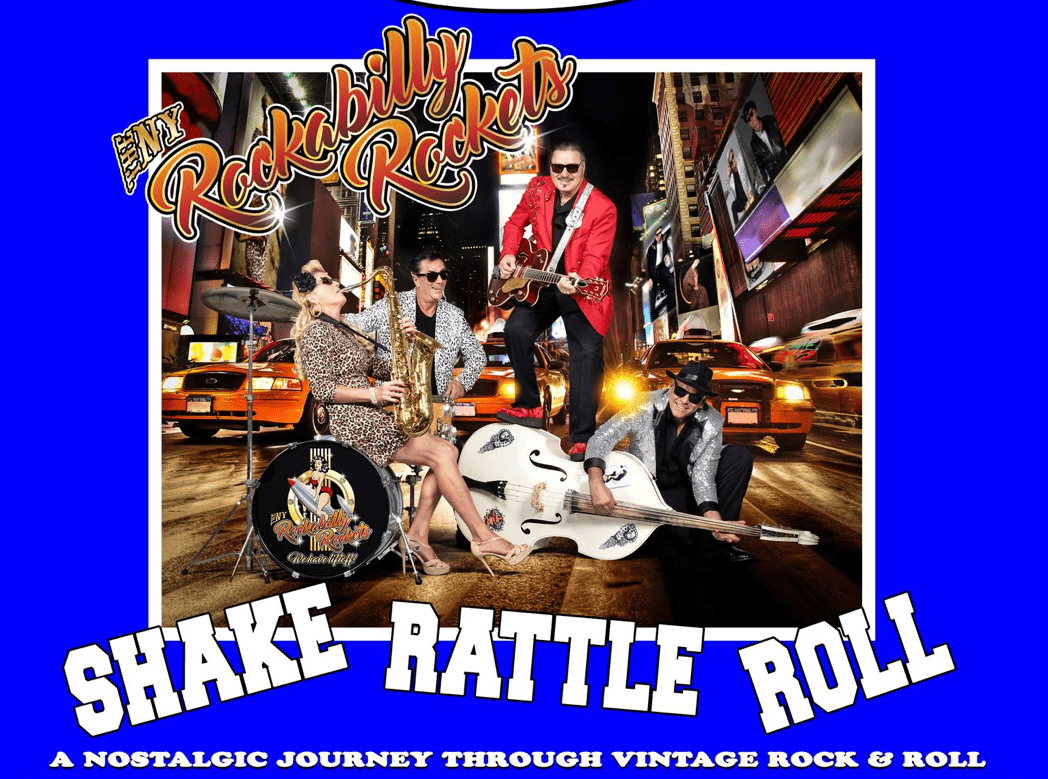 If you missed the opportunity to witness the electric performance of the New York Rockabilly Rockets last year, your chance for a nostalgic journey through vintage rock & roll is here. The dynamic 50's and 60's music experience is set to grace the stage once again, and fans are encouraged to secure their tickets early for guaranteed seats.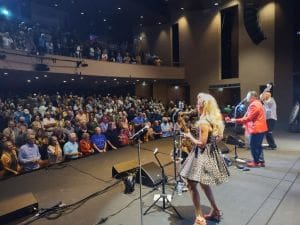 "Shake Rattle Roll" – A Spectacular Production
Prepare yourself for quite possibly the best 120 minutes of 50's and 60's music you'll ever experience on a single stage. The "NY Rockabilly Rockets" are set to unleash their full production Vegas-style show titled "Shake Rattle Roll." This mesmerizing spectacle promises to bring the 50's and 60's back to life with a breathtaking combination of lights, sound, stage props, and the fantastic musical talents of the "NY Rockabilly Rockets."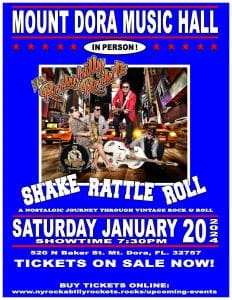 The Rocket's high-octane performance featuring the timeless hits of the 50's and 60's will have you clapping and dancing in the aisles all night long, while the soulful ballads will touch your heart and have you holding your loved ones close. If you have a penchant for legends like Roy Orbison, Jerry Lee Lewis, Carl Perkins, Elvis, Johnny Cash, Bill Haley & his Comets, Eddie Arnold, the Stray Cats, Dion, Del Shannon, Bobby Vee, Chuck Berry, the Ronettes, and many other greats, this show is an absolute must-see.
"Get Ready for Lift Off," because the New York Rockabilly Rockets are set to take you on a musical journey of a lifetime.
A Tribute to a Vietnam Veteran and Music Enthusiast
The man behind the magic, John Pitti, a Vietnam Veteran and dynamic singer, musician, show creator, and producer, is the driving force of the New York Rockabilly Rockets. At 73 years young, he's not only a dedicated husband, father, and grandfather but also a visionary in the world of music.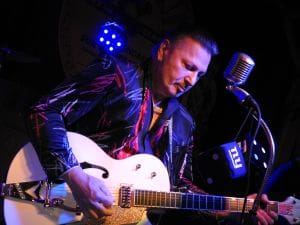 Backed by a talented ensemble of musicians, including a drummer, bassist, and a lady saxophonist, the Rockets are poised to deliver a night to remember.
Mark Your Calendars
The New York Rockabilly Rockets are set to set Mount Dora Music Hall ablaze once again, following their sold-out show last year. Music enthusiasts and fans alike are encouraged to purchase their tickets now to ensure they don't miss out on this unforgettable event.
Event Details:
What: New York Rockabilly Rockets (NYRR)
Where: Mount Dora Music Hall, 520 N Baker St, Mount Dora, FL 32757
When: January 20th, 2024
Time: 7:30 PM – 9:30 PM (Doors open at 6:30 PM)
For tickets, visit PurplePass.com.
For further inquiries or scheduled interview requests, please contact Johnny Rocket (John Pitti) at 631-903-0850 or via email at nyrockets1@gmail.com.
Don't miss this incredible journey through the music of the past – secure your seats and "Get Ready for Lift Off" with the New York Rockabilly Rockets on January 20th, 2024!
Kyle Coppola was born in Newton, Massachusetts and received his Bachelor of Fine Arts in Communications from Curry College in 2016. After traveling to Florida on a family vacation, he decided he could not get enough of the warm weather and made the move from snowy Massachusetts to central Florida 8 years ago.
For the last decade Kyle has gained valuable experience in social media content creation, marketing and sales, writing, video production, sports announcing and even broadcasting for local radio stations, such as FM 102.9 in The Villages and FM 91.5 in Massachusetts. Every year he volunteers at The Villages Charter High School as a play-by-play sports announcer for the football games as well as a public address announcer for the basketball games, including the annual Battle at The Villages Tournament.
Outside the office Kyle is a husband and father to two beautiful girls along with their cat. In his spare time he likes to spend time with his family, travel, play golf and swim. He is also a huge sports junkie and even bigger motorsports fan and loves to attend racing events when he can.
Share This Story!