Offensive Player of the Week Evan James Leesburg High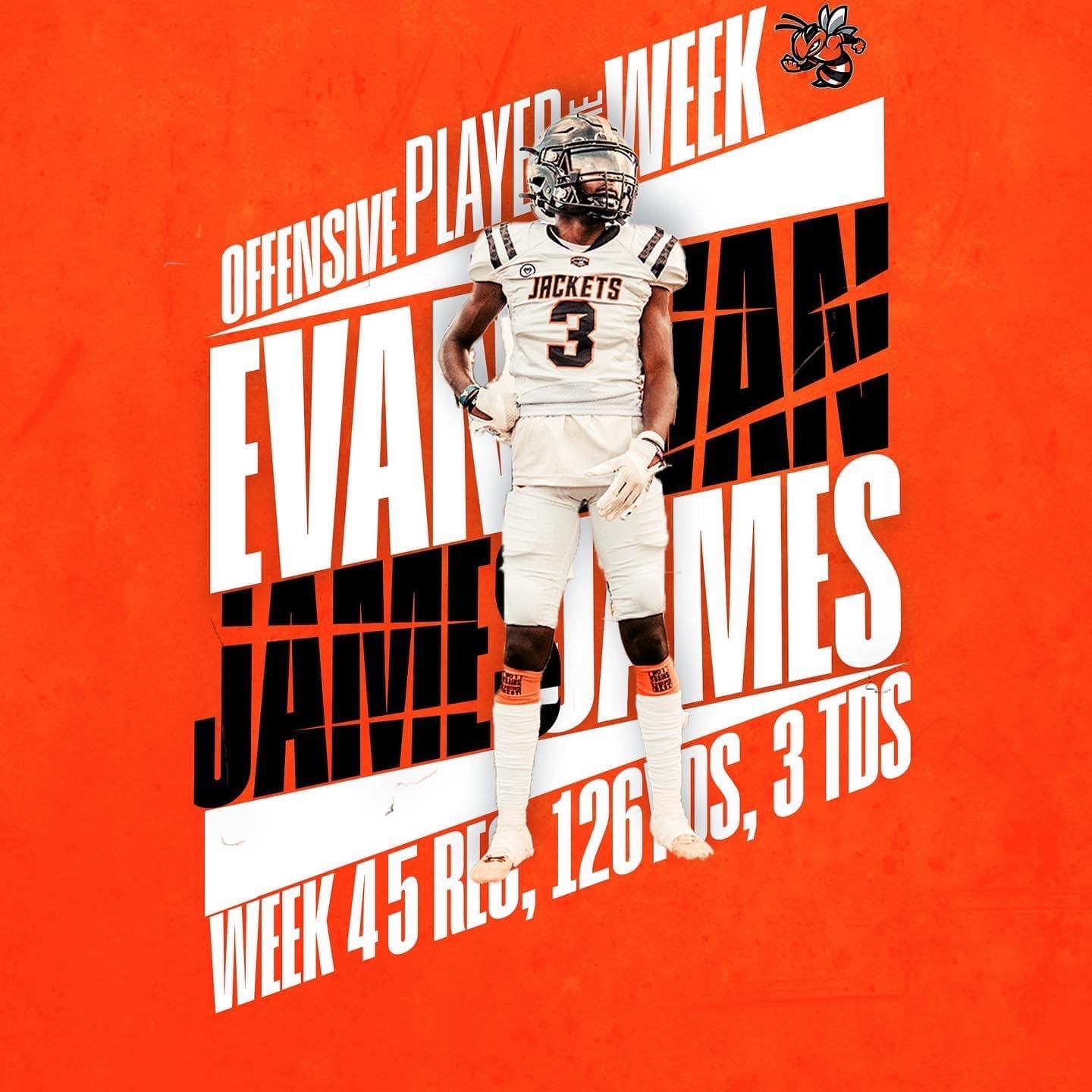 Our week 4 player of the week goes to Leesburg High School's Evan James. James had an amazing week. Even though Leesburg lost, James balled out in the second half of the contest against Vanguard. At one point Leesburg was down 36-13 and stormed back to make it a 36-29 game before Vanguard added a late touchdown to seal the game. However James' performance was incredible.
James had 5 catches for 126 yards. He compiled 3 touchdowns and several drawn pass interference calls. If not for those pass interference calls, he may have had more catches. James is having the best year for a Leesburg wide receiver in possibly a decade. The junior leads the team in receptions with 18 on the year.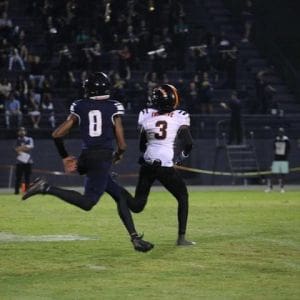 James has 336 yards through the air and is also averaging 18.7 yards per reception! He has 6 touchdowns total this year and that number will continue to rise with quarterback Solomon Georges having an amazing start to the season.
Georges has 13 total touchdowns this year. Georges and James have looked like Kirk Cousins and Justin Jefferson. They just have a chemistry that goes beyond football. They have worked hand in hand this season and at times, have put the Yellow Jackets on their backs. Leesburg has plenty of good players including sophomore #14 Demetrice Mccray and junior #19 Lovoctris Patterson on offense but James and Georges have been amazing.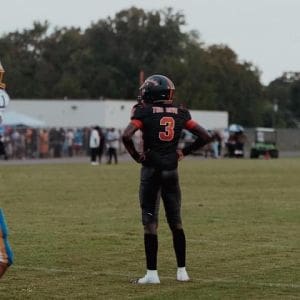 Had Leesburg come back in this game and won, we would have been talking about it for years. But still, the effort just to come back in the second half and have the possibility to win the game late in the 4th was an effort that we will remember as the season moves along.
Leesburg now sits behind Vanguard in the division standings but there is still a long season to go. James will be heavily involved in the offense. Congratulations to Evan James and he will have a chance to go back to back as offensive player of the week with a game against The Villages next week. The Villages have struggled defensively this season so James should be able to ball out next week.
Kyle Coppola was born in Newton, Massachusetts and received his Bachelor of Fine Arts in Communications from Curry College in 2016. After traveling to Florida on a family vacation, he decided he could not get enough of the warm weather and made the move from snowy Massachusetts to central Florida 8 years ago.
For the last decade Kyle has gained valuable experience in social media content creation, marketing and sales, writing, video production, sports announcing and even broadcasting for local radio stations, such as FM 102.9 in The Villages and FM 91.5 in Massachusetts. Every year he volunteers at The Villages Charter High School as a play-by-play sports announcer for the football games as well as a public address announcer for the basketball games, including the annual Battle at The Villages Tournament.
Outside the office Kyle is a husband and father to two beautiful girls along with their cat. In his spare time he likes to spend time with his family, travel, play golf and swim. He is also a huge sports junkie and even bigger motorsports fan and loves to attend racing events when he can.
Share This Story!