Offensive Player of the Week: Jackson Hughes Lake Minneola High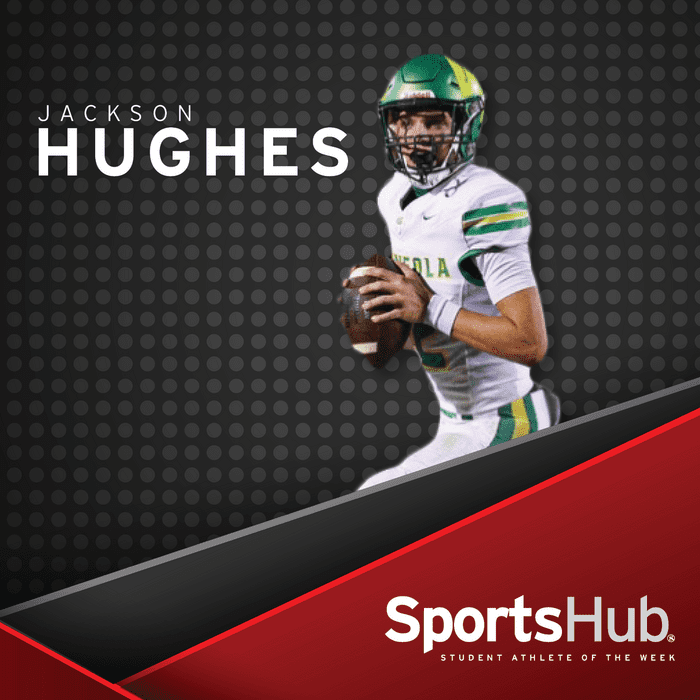 Without question this kid is one of the best quarterbacks in Lake & Sumter County. Hughes is a 6"1 175lb Senior. This past weekend he proved why he is one of the elite quarterbacks in our county. Hughes completed 14 of 19 passes for a total of 293 yards and 5 touchdowns on the evening as the Hawks won 62-14 against South Lake.
Hughes has come on strong at the tail end of the 2023 high school football season. The senior has thrown 222 passes and completed 136 of them this year. That's good for 2,132 total yards of offense and 21 Touchdowns. Hughes has only thrown 4 interceptions and most of those came against some really good teams early in the year like Vanguard, Manatee and Mainland.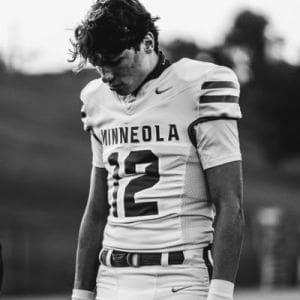 Hughes is just a solid quarterback who gets the job done. This season has been a sort of coming out party for Hughes. He got some playing time last year but Lake Minneola had a star of their own in Quinn Niemann who threw for 2,097 yards of total offense. Niemann had 23 touchdowns. With a few games left in the 2023 season Hughes looks primed to break Niemann's 23. He could even get close to 30 which is not out of the question.
Hughes has benefited heavily from one of the best wide receivers in Lake County Braylon Knauth. The senior has 700 total yards this season with 9 touchdowns. He has 39 receptions and is averaging 17 yards per catch. Senior D'nari Adams also has helped out tremendously this year with 412 yards and 4 touchdowns.
Hughes is a workhorse. Is exactly the type of quarterback you want on a team. He has excellent downfield vision and rarely makes mistakes. Just a good kid with a bright future ahead of him! What an outstanding performance against South Lake! We are really looking forward to watching Hughes' performance down the home stretch of the regular season as Lake Minneola looks primed for a playoff run.
Kyle Coppola was born in Newton, Massachusetts and received his Bachelor of Fine Arts in Communications from Curry College in 2016. After traveling to Florida on a family vacation, he decided he could not get enough of the warm weather and made the move from snowy Massachusetts to central Florida 8 years ago.
For the last decade Kyle has gained valuable experience in social media content creation, marketing and sales, writing, video production, sports announcing and even broadcasting for local radio stations, such as FM 102.9 in The Villages and FM 91.5 in Massachusetts. Every year he volunteers at The Villages Charter High School as a play-by-play sports announcer for the football games as well as a public address announcer for the basketball games, including the annual Battle at The Villages Tournament.
Outside the office Kyle is a husband and father to two beautiful girls along with their cat. In his spare time he likes to spend time with his family, travel, play golf and swim. He is also a huge sports junkie and even bigger motorsports fan and loves to attend racing events when he can.
Share This Story!