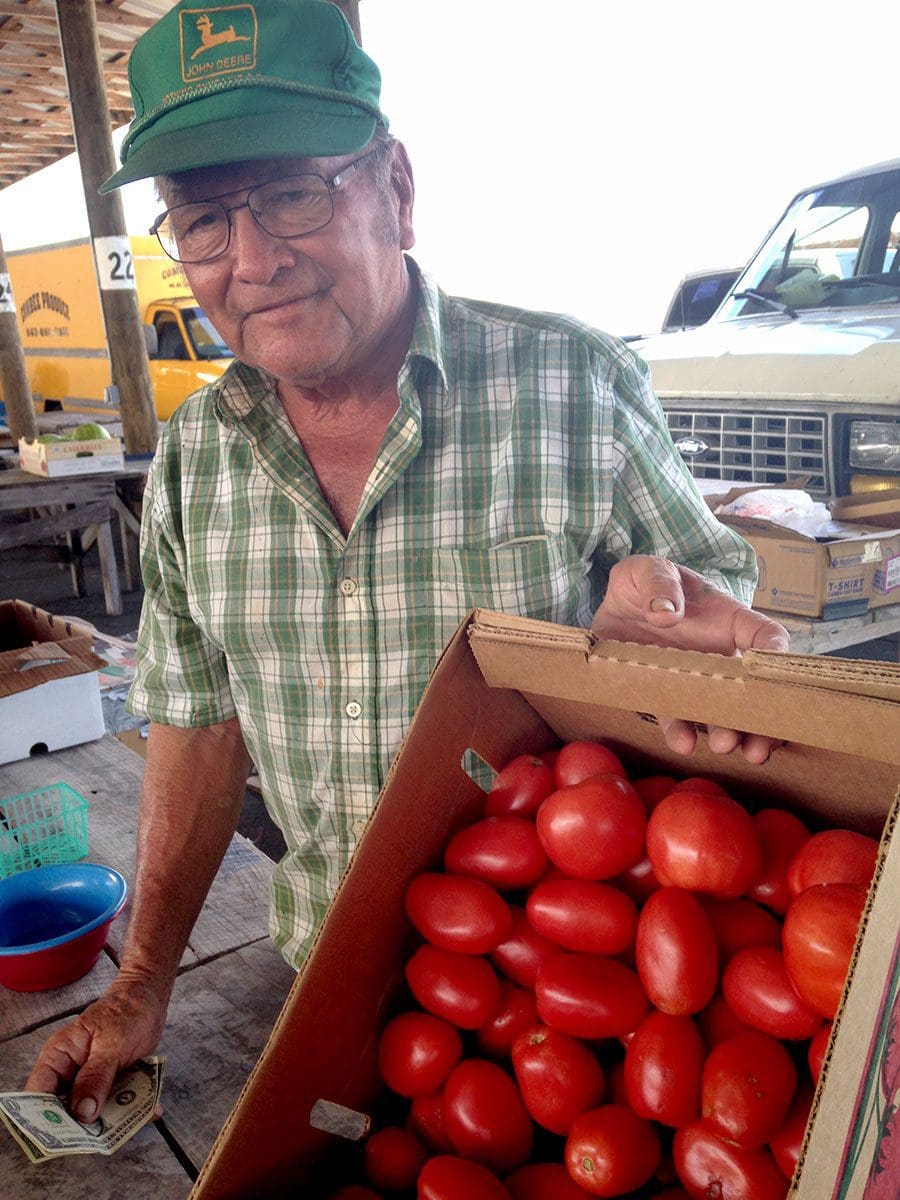 theCross church embraces unexpected changes with grace and as part of God's plan.
Story: Theresa Campbell
Photos: Michelle Coombs Photography
The adage "When one door closes, another door opens" describes how theCross, a Mount Dora church, views its story of moving forward and taking steps in faith with excitement and belief that God is leading the way.
"God is definitely on the move, and we have been physically on the move as well," says theCross Lead Pastor Zach Zehnder, recalling 2019 was a year of changes for the congregation that had worshipped for eight years in leased space at a retail plaza off U.S. Highway 441.
"At the end of the day, a new tenant came in and made a better offer," Zach says of the transaction that forced theCross to find a new place to worship on Sundays. "We actually believe this was a move from God."
The church now gathers at 9 and 11am Sunday at Mount Dora High School auditorium, drawing up to 700 people combined for the two services.
"We feel really good (about) what God is doing there. We do believe that we're there for a reason. It's a mission field," says Zach, a fourth-generation pastor who preaches in blue jeans. "Mount Dora High School is a great place for however long we need it, and it's a great opportunity to get more connected into the high school. We are super-grateful."
He's pleased theCross has been able to help the school financially with new carpeting in the auditorium and a sound system in the football field.
"We try to do different things to bless the school while we are there so that even after we leave, or if we leave, we've left it in a better place," Zach says. "We are super-grateful for their administration for opening up their home to us. While in their home, we want to be good houseguests."
---
"The church is called theCross, so for us, everything stems on what Jesus did at the cross. Even with the way our logo is, there is no space between 'the' and 'cross' because we really do believe what Jesus did at the cross took the space away from us and him."
– Pastor Zach Zehnder
---
Future forever home
The church recently purchased 46 acres of land to construct a new building for theCross at 5505 Orange Blossom Trail, Mount Dora, which Zach noted is in "a prominent location" on U.S. Highway 441 in the community of Tangerine.
"What's cool has been the receptivity of the Tangerine community to our church, and I have said this to them before: the Tangerine Improvement Society has had a history of saying 'no' to everything, so it's exciting that they, with open arms, welcomed us," he says.
Architectural plans call for the church to have aesthetics that blend well with the area.
"The term of construction is called 'farmdustrial,' so it matches some of the agricultural side of Tangerine, but it also has the modern industrial flair," Zach says.
The church has set an overall $10 million fundraising goal for its new long-term home and for community outreach projects in Lake County and at the church's Apopka location, where about 100 members meet for 10am Sunday services at Apopka High School.
Zach says the size of theCross will be dictated by the capital campaign.
"In the first phase, we would love to be somewhere between 30,000 to 40,000 square feet, and we hope to break ground by the end of 2020," he says.
Easter on the land
Members of theCross will celebrate on the site of their future home during Easter weekend, including a Good Friday service at 7pm April 10; the fifth-annual helicopter Easter Egg Drop for the community from 10am-noon April 11; and Easter Sunday service at 10am April 12.
"My hope is that we'll have well over 1,000 people show up on Easter. Last year, we had 100 baptisms at our Easter service, which was amazing," Zach says, adding theCross will provide baptisms this Easter, too.
Church members also gathered Feb. 2 for a Sunday service on the land to dedicate and pray for the grounds of the future home.
"It was so cool. It was cool literally and figuratively, but we had a powerful day. When you step on the 46 acres, you realize how much land it is, and it's exciting for us," Zach says.
Many church members say they are inspired by Zach's thought-provoking sermons, humor and the ways he engages the congregation.
"Most of my life, church was a routine: arrive, sit, stand, listen and leave. The service booklets always had a lot of white space, so I'd draw doodles in the booklet to make time move faster," says Megan Mericle, a church member and graphic designer for Akers Media. "After moving to Florida five years ago and being church-homeless around two years, I didn't want to be stuck back into that same routine. The first thing I notice about theCross is people are actually excited and happy to be there … In contrast to what I was accustomed to before, theCross makes me feel welcome."
"Going to theCross is like my home," adds Irene O'Malley, executive director of Lake Cares Food Pantry. "The members treat you like family, and Pastor Zach preaches a sermon that is relevant to today. When my husband and I leave the church and go home on Sundays, the sermon usually lasts with me the entire week. I think back on the words that he says and try to build it into my everyday life on how I can be a better person."
Zach's call to the ministry
Church was a vital part of Zach's life growing up in Omaha, Nebraska. He's the son of a pastor who still preaches, and Zach's grandfather and great-grandfather were Lutheran pastors. Zach and his wife, Allison, have two sons, ages 12 and 8.
"In the summer between the ninth and 10th grades, I really felt that God was moving me, but there were a few years of running from that, which I think a lot of pastors experience," he says. "There's the initial excitement of 'Cool! God has chosen me,' but then there's always a worldly pull."
Zach recalls that right before college, he wrestled with the decision of whether to go into the ministry, sports broadcasting or journalism. All that changed the day he was driving his father's car from a family reunion, blindly following a car ahead of him.
"I accidentally ran a stop sign and got blindsided by a pickup truck going 60 mph that hit me right in the driver's-side door. The car spun and I was unconscious, and they had to bring the Jaws of Life to pry the door open. I couldn't move at all," says Zach, who drifted in and out of consciousness as he was taken by ambulance to a hospital.
He considers it a blessing from God to leave the hospital with only a tiny little scar under his chin from the accident.
"The second thing I walked away with was a ticket for running the stop sign, but the most important thing I walked away with was a brand-new perspective and a gratitude for a second chance at life," Zach says.
He's grateful that the accident happened when he was 18, setting his path for the future.
"I remember getting on my knees that night and praying to God, 'I am going to do what you want me to do,'" Zach says. "And what's cool is, the thing you ran from all of a sudden becomes your dream."
---
History of theCross
2001: First worship gathering Aug. 14 with 128 people.
2014: theCross received international media attention when Pastor Zach paid 21 people to get the logo of the church tattooed on their bodies. He also set a Guinness World Record for the Longest Speech Marathon at 53 hours, 18 minutes while preaching through the entire Bible. The event raised more than $100,000 for the first Hand in Hand recovery house for men and teens struggling with addiction.
2016: More than 40 baptisms were conducted for the 5-year anniversary. More than 1,000 people gathered at Renninger's Antique Mall for the "Largest Potluck Ever," which raised over $34,000 for Lake Cares Food Pantry.
2017: Pastor Zach published his first book, "Red Letter Challenge," which inspired readers to learn the rhythm of being a disciple. The church provided physical labor to help 40-plus people before and after Hurricane Irma.
2019: The church's largest worship service of more than 2,000 people and 100 baptisms was hosted at Renninger's Antique Mall. The growing church moved its campus Aug. 18 to Mount Dora High School and celebrated its eight-year anniversary.
---
Originally from Anderson, Ind., Theresa worked for The Herald-Bulletin for many years. After experiencing a winter with 53 inches of snow, her late husband asked her to get a job in Florida, and they headed south. Well known in the area, Theresa worked with The Daily Sun and The Daily Commercial prior to joining Akers.
Share This Story!