Online Exclusive: Edible Pinecones Holiday Treat with Malerie Holcomb-Botts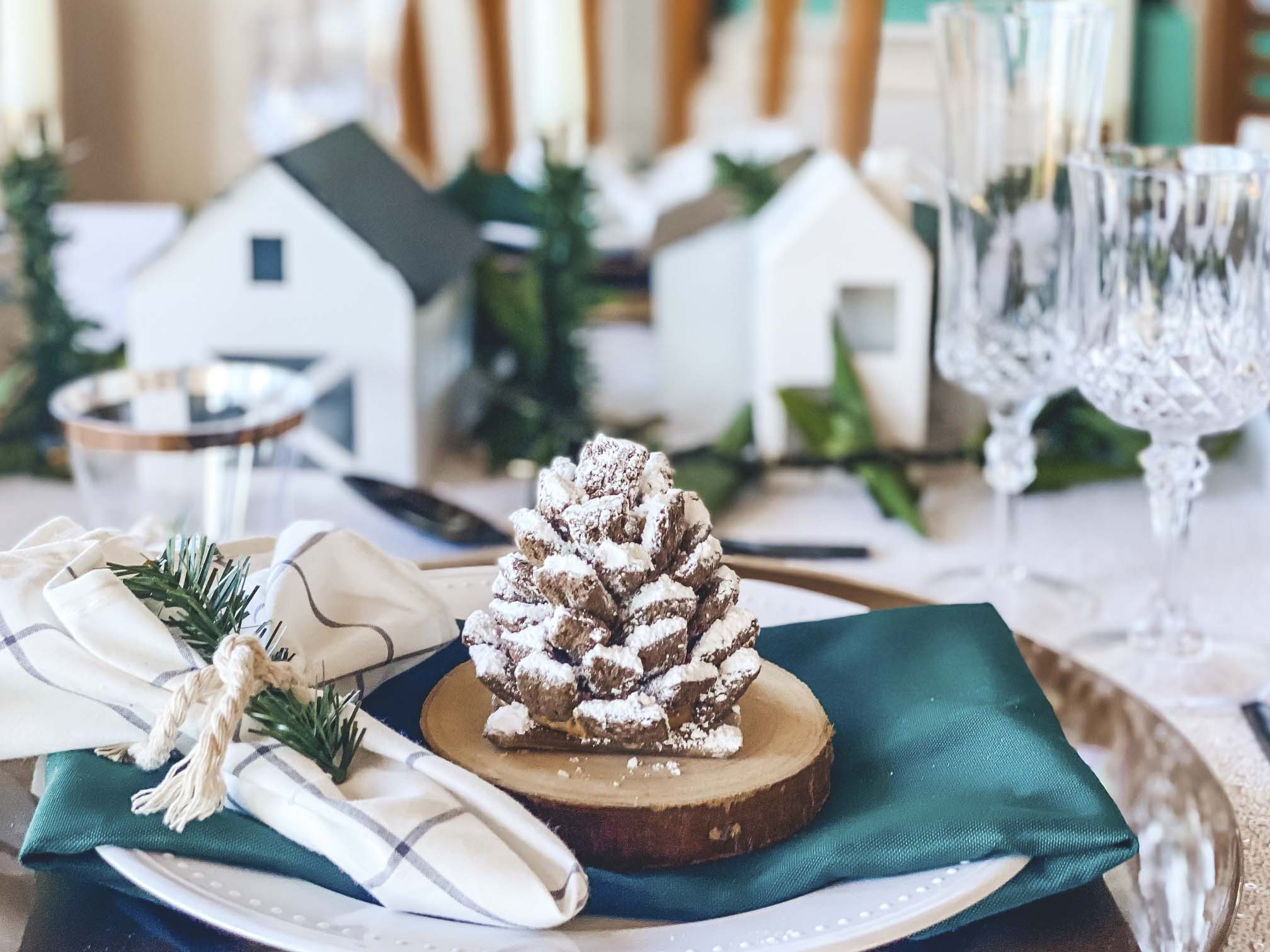 Online Exclusive: Edible Pinecones Holiday Treat with Malerie Holcomb-Botts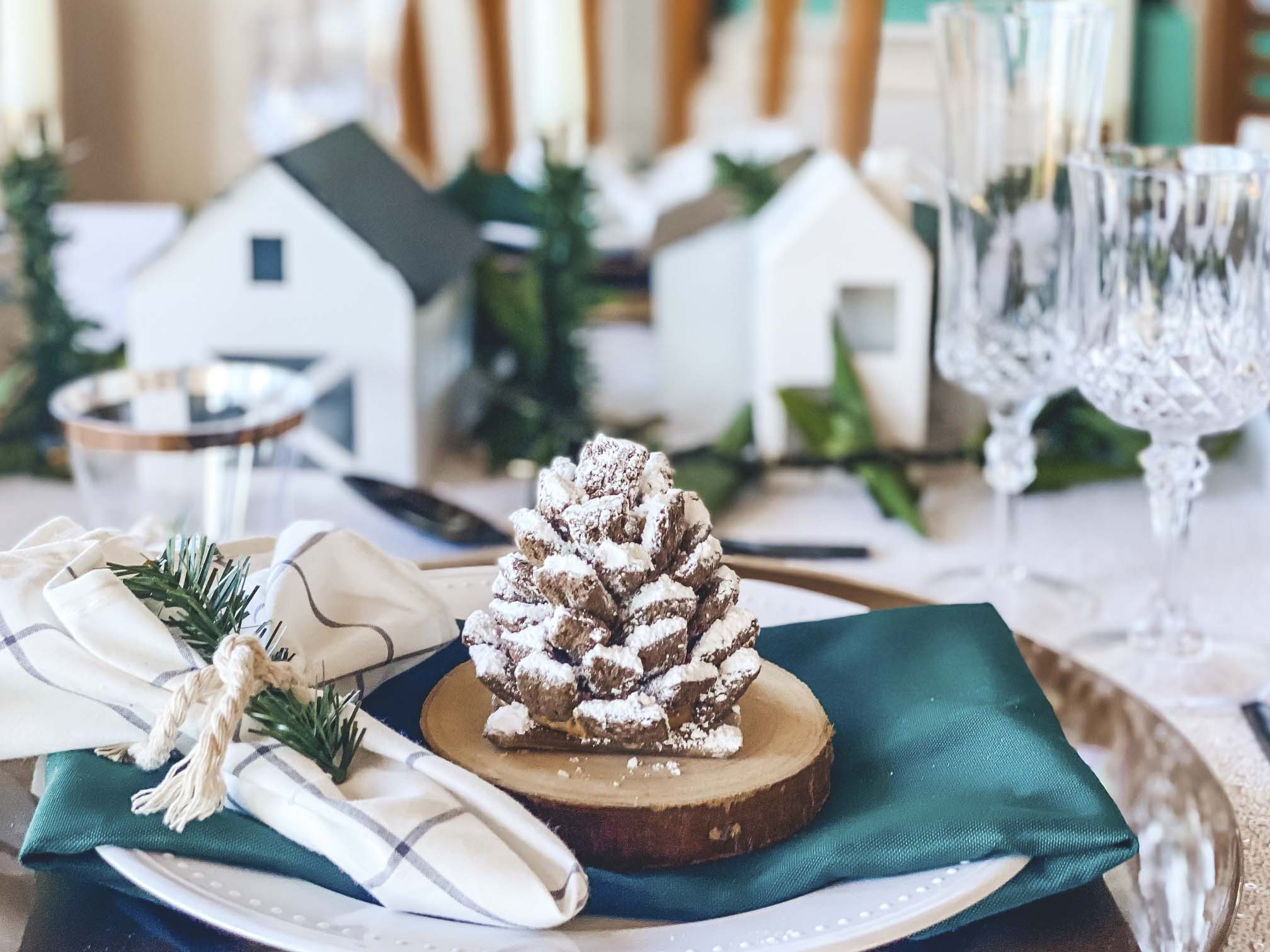 Hello you gorgeous creatures!!
Edible Pinecones! One of the easiest Christmas treats ever!!
Pretzel rods, chocolate square cereal, peanuts butter and powdered sugar… that's all it takes to make a perfect and FUN dessert, place setting or gift!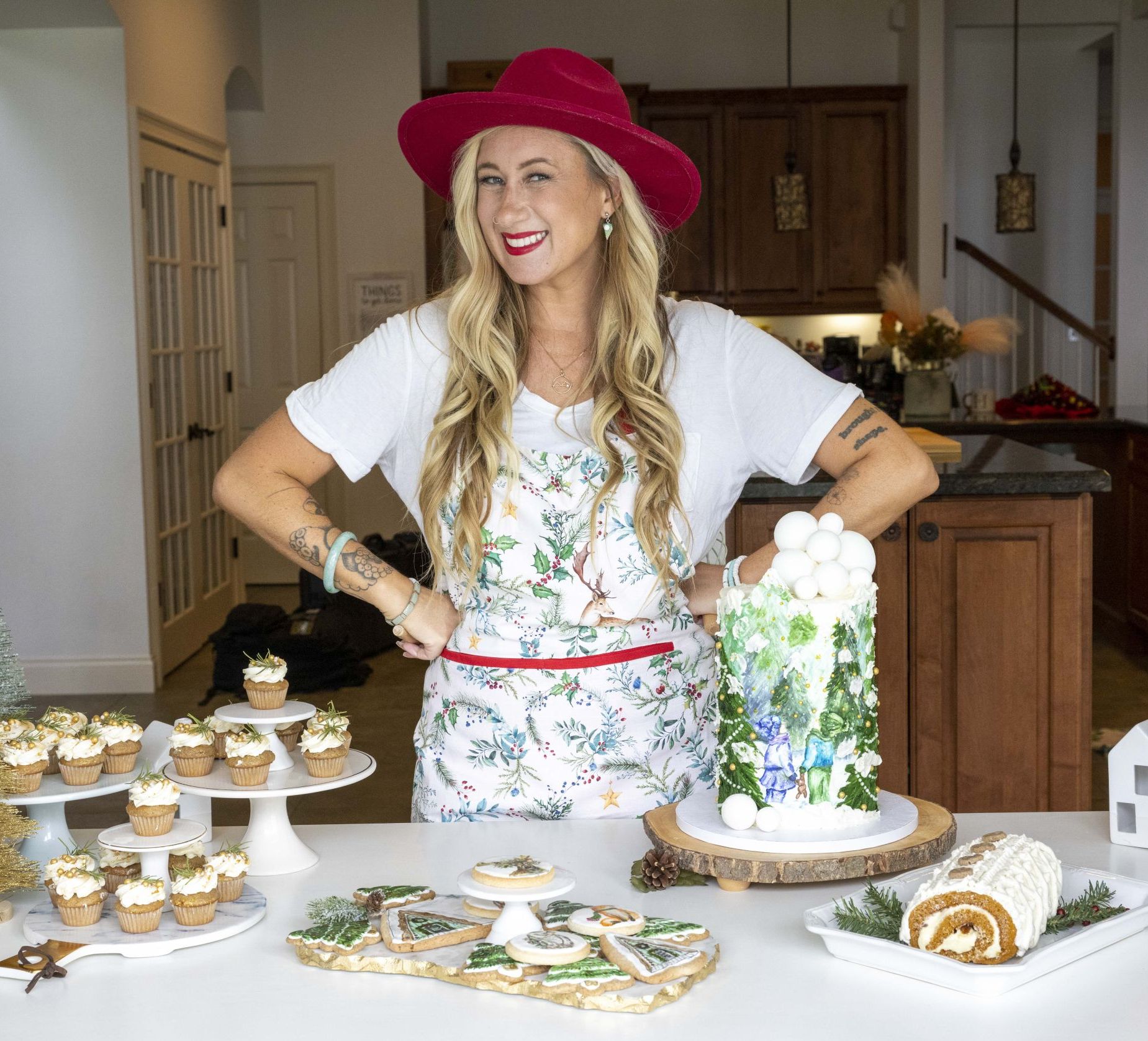 PINECONE INGREDIENTS
• Chocolate Square Cereal (We used Krave Double Chocolate Cereal)
• Thick Pretzel Sticks
• Peanut Butter
• Powdered Sugar
PACKAGING ITEMS
• Cardboard Squares
• Butcher Paper (Wax Paper, Parchment Paper or Tin Foil can also be used)
• Scotch Tape
• Plastic Treat Bags
• Twine
• Name Tag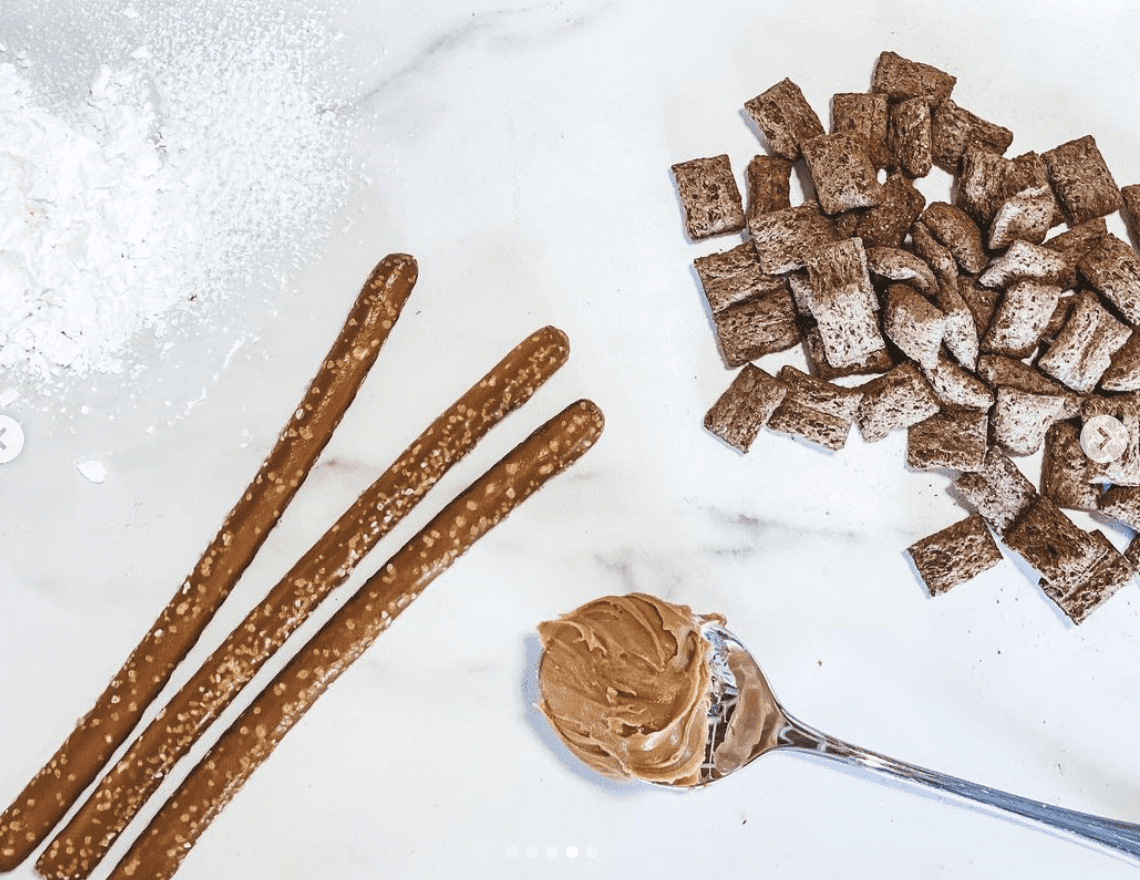 INSTRUCTIONS
1. Cover your small cardboard square in butcher paper and tape on the back side.
2. Put a dollop of peanut butter in the middle and stick a pretzel rod in the middle of that so it is standing straight up.
3. Stick in the fridge to harden up a bit.
4. Add more peanut butter around the pretzel stick creating a cone shape. Stick back in the fridge for a bit to harden up.
5. Hold the pretzel stick steady and start to stick cereal pieces into the peanut butter at the bottom continuing in a circular pattern around the cone. Stagger the pieces as you head up to the top.
6. When you get to the top add another dollop of peanut butter and finish off with a few more pieces of cereal.
7. Using a sifter sprinkle powdered sugar over the top of your pinecone to create a snowy effect!
8. You can serve them just like this or package them up with some twine and a name tag to give as gifts or use as name tags at your Christmas dinner table! And Voila, that's it!!
*I recommend keeping your pinecones refrigerated until gifting or using at your table due to the humidity and heat here in Florida.
Follow Malorie at instagram.com/malhbotts/ and facebook.com/maleriescakerie.
Originally from the small town of Berryville, Arkansas, Cindy has become a multimedia specialist in journalism, photography, videography and video editing.
She has a B.S. in Communications from the University of Central Arkansas and is a correspondent for The Daily Commercial, LakeFront TV and Beacon College's PBS talk show, "A World of Difference," where she received an Anthem Award and Telly Award.
When she isn't working, Cindy spends time with her husband, Ryan, and son, David, traveling and taking photos of landscapes and wildlife.
Share This Story!