Out-N-About: ArtFest, Pirates and Chili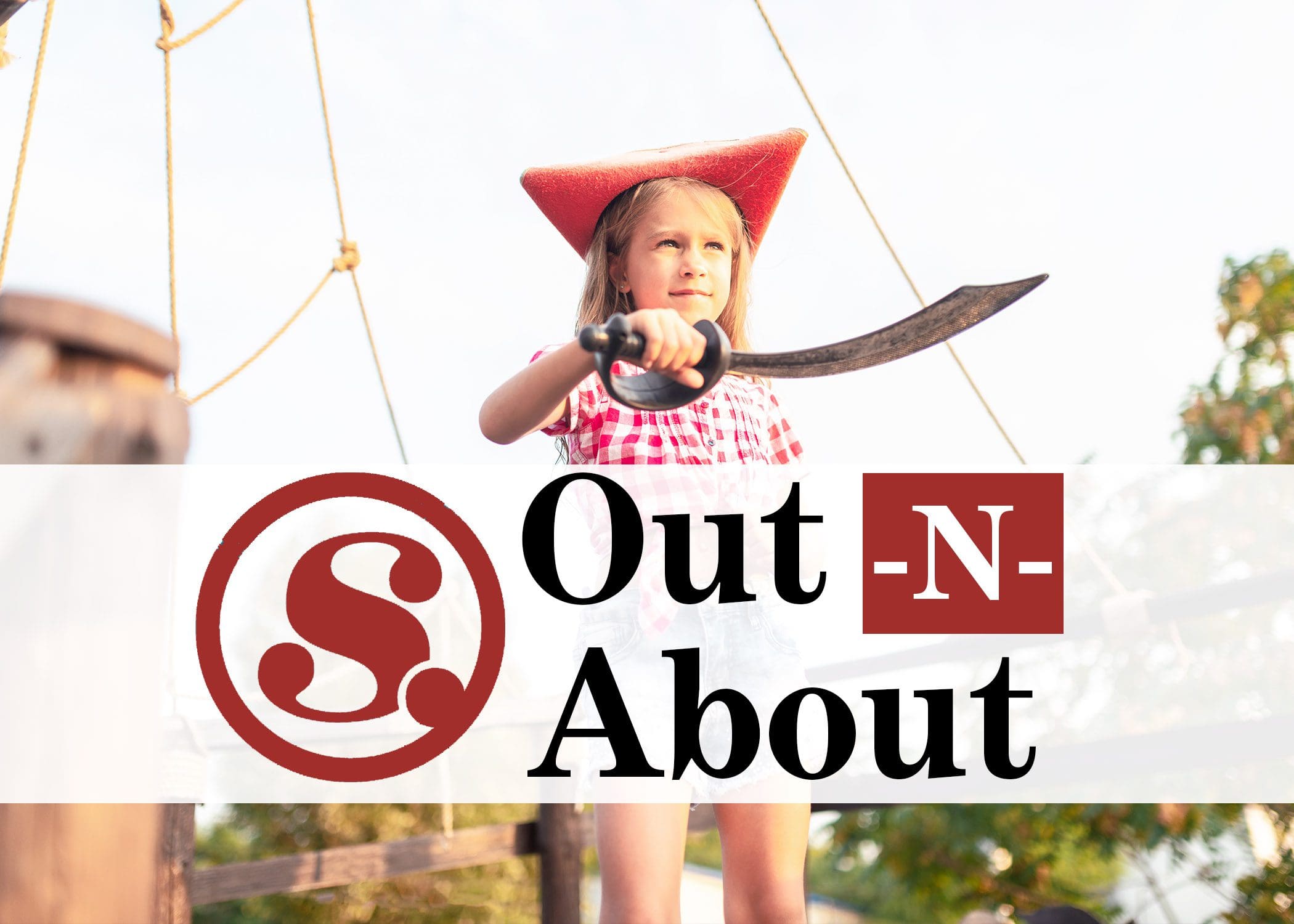 The 47th annual Mount Dora Arts Festival returns this weekend in Downtown Mount Dora, pirates are taking over Eustis' First Friday and the 8th annual Georgefest Chili Cook-off will have Ferran Park smelling oh so good with dozens of teams competing. Check out all these great events happening this weekend:
Friday
Februarrrrry First Friday
Where: Downtown Eustis
When: Friday 6 to 9 p.m.
Details: Join us for a night of pirate themed fun! The Rusty Cutlass band will be performing and there will be a bounce house for the little ones. Our Downtown restaurants will be open, along with fantastic food trucks, and various retail vendors.
eustis.org
First Friday Food Trucks
Where: Downtown Clermont
When: Friday 5:30 to 9 p.m.
Details: Join your family and friends Downtown for live music and food trucks. Each month is a little different than the last, so get set to try some new tastes as well as some popular favorites.
ClermontFL.gov
February Fresh Friday – Karaoke Takeover
Where: Lake Square Mall in Leesburg
When: Friday 5:30 p.m.
Details: Come out to the Mall Friday February 3rd from 5:30-8 pm to sing either for fun or for a chance to win up to $75! Just like last time, the audience will be choosing the winners by loudest applause, so be sure to bring all your friends with you! There will be a cash bar and $150 total in prizes!
LakeSquareMall.com
LCMA Presents the Florida Highwaymen
Where: Lake County Museum of Art
When: Friday and Saturday 5 to 7 p.m.
Details: The Lake County Museum of Art (LCMA) is honored to be exhibiting an array of Florida Highwaymen paintings on loan from several generous collectors during Black History Month. The exhibit will include works from Sylvester Wells, Sam Newton, Harold Newton, Al "Blood" Black, Willie Daniels, Ray McLendon, Don D. Brown and the only female artist of the group-Mary Ann Carroll.
facebook.com/LakeArtMuseum
Tavares African American Heritage Festival Concert
Where: Tavares Public Library
When: Friday 7 p.m.
Details: Concert: Willie Green and Company: Anthology of Gospel Music "Sharing Our Heritage in Song." Sponsored in partnership with the Tavares African American Heritage Organization, City of Tavares Public Library, and the Friends of the Tavares Library. Takes place in the Library's Expansion. Free and open to the public.
tavares.org
Saturday
Mount Dora Arts Festival
Where: Downtown Mount Dora
When: Saturday and Sunday 9 a.m. to 5 p.m.
Details: Experience more than 250 fine artists lined along the streets to showcase a vast array of incredible talent in this juried event. There will be a kid zone, beer, wine, cocktails, music and festival food to round out the amazing weekend.
MountDora.com
The 8th Annual George's Chili Cook-off
Where: Ferran Park in Eustis
When: Saturday 3 p.m.
Details: Try some of the best chili in town. Teams will compete for cash prizes.
eustis.org
February Classic Car Show
Where: Lake Square Mall in Leesburg
When: Saturday 4 p.m
Details: Every first Saturday of the month the Cruisin' Couples Car Club will be hosting a themed car show in our Front West Parking Lot. This month's theme is "The Day the Music Died" A Buddy Holly Tribute!
LakeSquareMall.com
The Great Clermont Campout
Where: Waterfront Park
When: Saturday at noon
Details: What could be more than a family campout? If you're looking for an activity to share with your family and friends, this event is a great opportunity to sleep under the stars in the safety of Clermont's Waterfront Park. So, roll out your sleeping bags and pop up your tents and join us at the Great Clermont Campout!
ClermontFL.gov
Community Yard Sale
Where: Fruitland Park Community Center
When: Saturday 8 a.m. to 2 p.m.
Details: We're on board the trash to treasure train this year in a big way! This event will be held at the Community Center, which will make for a completely organized, one stop shop whether you're looking to sell or looking to buy.
fruitlandpark.org 
Sunday
"Food for Families" Community Garden Workshop
Where: Aesops Park in Tavares
When: Sunday 10 a.m. to 2 p.m.
Details: "Food for Families" is a Community Gardening Project sponsored by Lake County Pride. This group is for all ages, and everyone is welcome. Along with discussing our garden boxes and what our future hopes are for the program, we will be doing some weeding.
Don't see your event? Post it below in the comments!
Originally from the small town of Berryville, Arkansas, Cindy has become a multimedia specialist in journalism, photography, videography and video editing.
She has a B.S. in Communications from the University of Central Arkansas and is a correspondent for The Daily Commercial, LakeFront TV and Beacon College's PBS talk show, "A World of Difference," where she received an Anthem Award and Telly Award.
When she isn't working, Cindy spends time with her husband, Ryan, and son, David, traveling and taking photos of landscapes and wildlife.
Share This Story!