Out-N-About: Holiday Events For Both Kids and Adults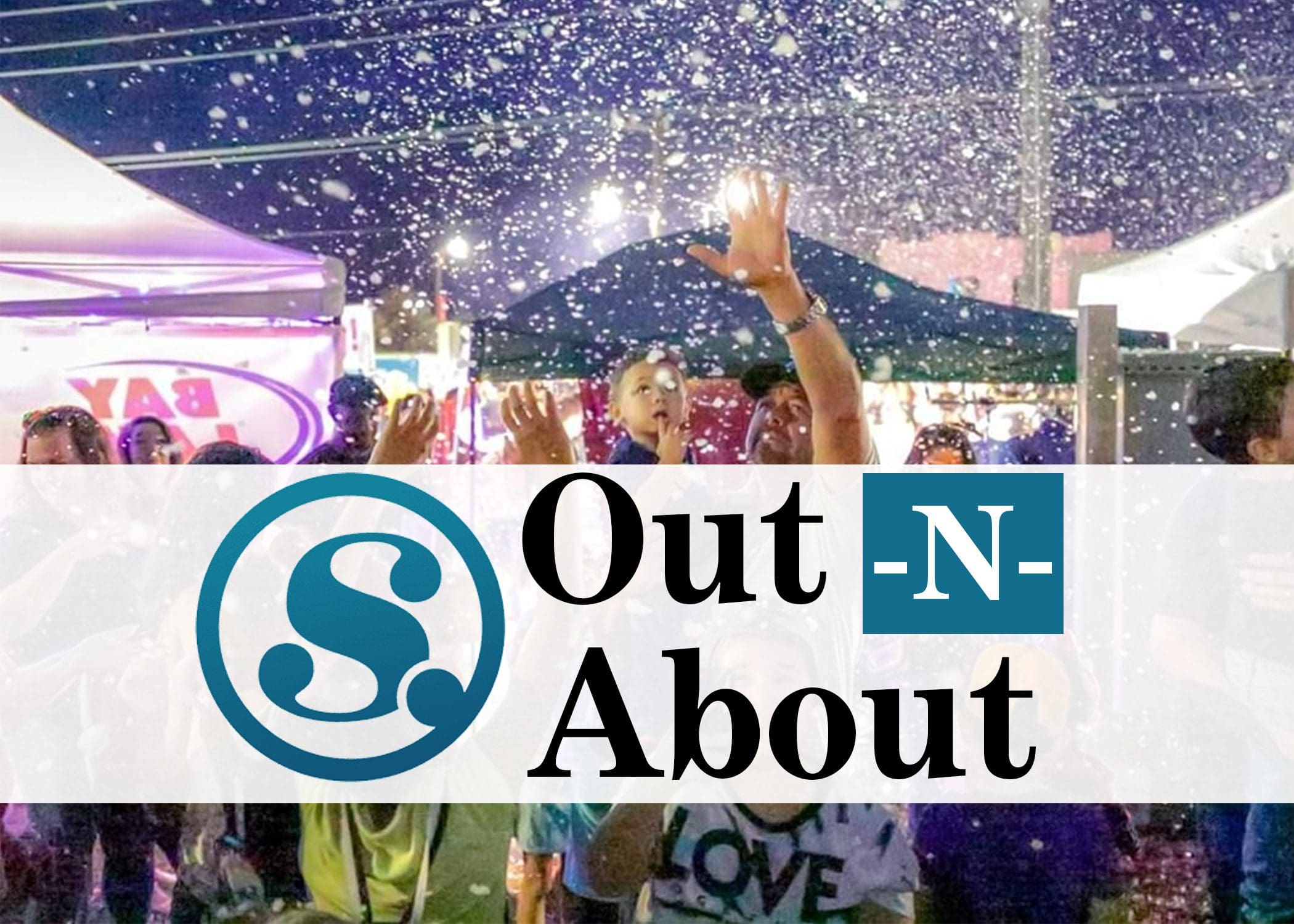 There's plenty to do this weekend. For the kids, check out Snowflakes by the Lake, Christmas Cookie decorating and the It Takes A Village toy giveaway. Adults, there's great events for you too like the Drink Up Grinches bar crawl and the Fresh Market in Eustis for last minute holiday shopping.
Here are some great options for when you're Out-N-About:
Friday
Snowflakes by the Lake
Where: Ferran Park in Eustis
When: Friday at 6 p.m.
Details: The magic of the season comes alive with a peaceful snowfall in Ferran Park. Snow falls at the top of every hour until 9 p.m. Santa will be available on the Bandshell as well.
eustis.org
It Takes A Village Toy Giveaway
Where: Berry Park in Leesburg
When: Friday 3 to 7 p.m.
Details: Kids of all ages can come receive a toy and enjoy food for the whole family at no cost.
https://www.facebook.com/AllbrilliantmindsEandE
Artist Reception 
Where: Mount Dora Center for the Arts
When: Friday 6 to 8 p.m.
Details: Meet artist Ginger Owen-Murakami and gain insights about her work on this inspiring project. Light refreshments and insightful artsy discussion.
https://www.facebook.com/MountDoraArts
Saturday
Christmas Cookie Decorating
Where: W.T. Bland Public Library
When: Saturday 10:30 a.m. to 4 p.m.
Details: Drop in and decorate a cookie for children ages 12 and under. No registration is required and there is no cost.
https://www.facebook.com/WTBlandPublicLibrary
Saturday Morning Market
Where: Lake Square Mall
When: Saturday 11 a.m. to 2 p.m.
Details: Shop local vendors, listen to talented musicians and support small business. The vendors will be set up in the food court.
LakeSquareMall.com
Free Photos With Santa
Where: Sunsational Farms
When: Saturday 11 a.m. to 3 p.m.
Details: Join Santa on the Farm for a photo op. There is no cost to see Santa or enjoy the farm.
https://www.facebook.com/sunsationalfarms
Hot Chocolate Stand Fundraiser
Where: Jeannies Place in Eustis
When: Saturday at 9 to 10:30 a.m.
Details: Not Enough Cups is partnering with Teddy Giant Heart Project to raise money for the Arnold Palmer Children's Hospital. All donations will go to benefit the hospital.
https://www.facebook.com/NotEnoughCups
Drink Up Grinches – Downtown Tavares Christmas Bar Crawl
Where: Nautilus Coffee Company -130 West Ruby Street, Tavares
When: Saturday 7 to 11 p.m.
Details: Don your ugliest sweater, Santa suit, holiday-inspired costume or onesie and crawl up and down Ruby Street for a great cause. Cost is $5. Drink specials at each location, giveaways, Live Music and Great Cocktails, Beer and Wine.
https://www.facebook.com/nautiluscoffeeco
Sunday
Fresh Market
Where: Ferran Park in Eustis
When: Sunday 9 a.m. to 1 p.m.
Details: Shop from local vendors, food trucks and more for hand-crafted goodies for the holidays. This is put on by Whimsy Market. https://www.facebook.com/whimsymarketfl
Don't see your event? Post it below in the comments!
Originally from the small town of Berryville, Arkansas, Cindy has become a multimedia specialist in journalism, photography, videography and video editing.
She has a B.S. in Communications from the University of Central Arkansas and is a correspondent for The Daily Commercial, LakeFront TV and Beacon College's PBS talk show, "A World of Difference," where she received an Anthem Award and Telly Award.
When she isn't working, Cindy spends time with her husband, Ryan, and son, David, traveling and taking photos of landscapes and wildlife.
Share This Story!