Out-N-About: Holiday Events Rule The Weekend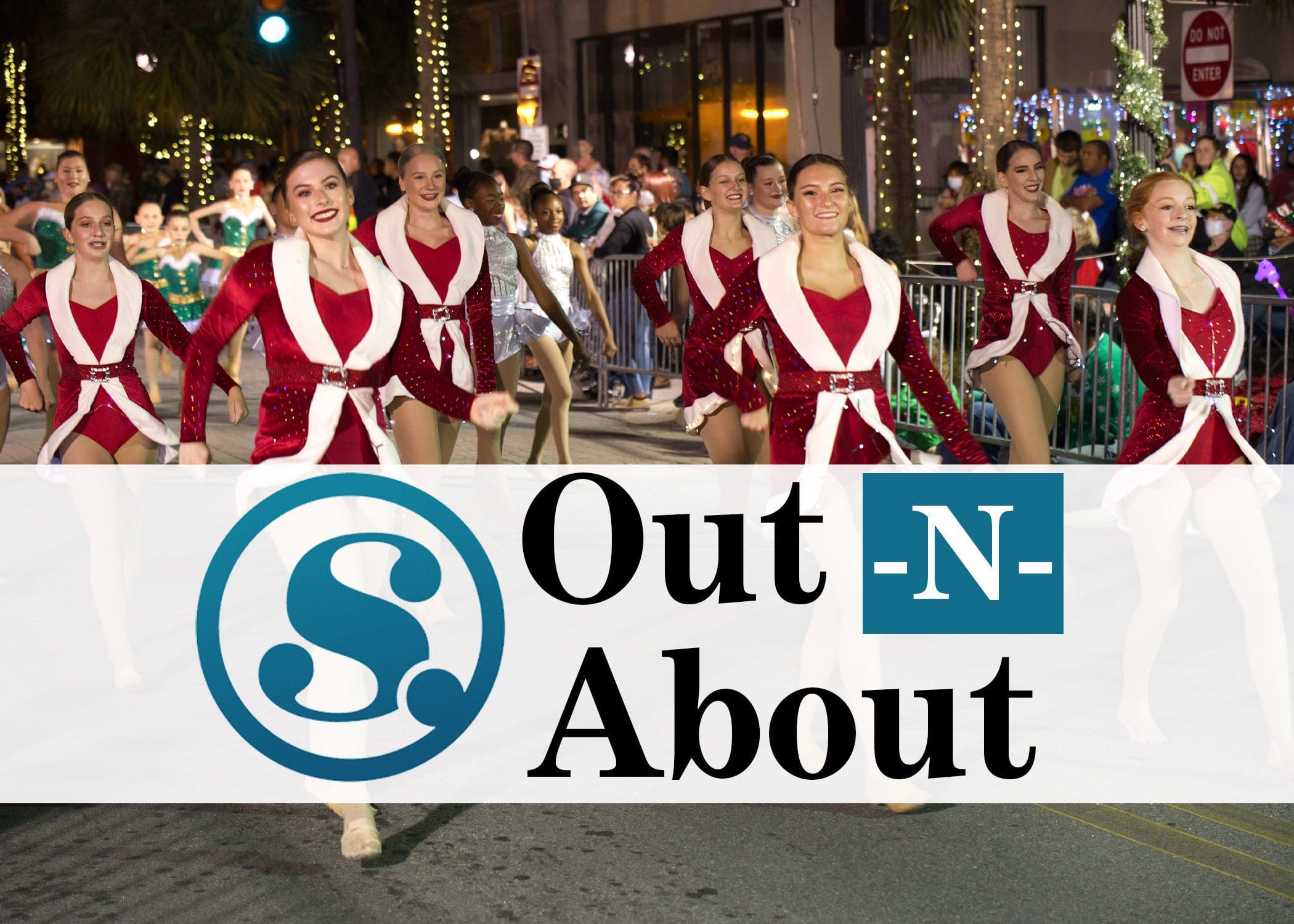 This weekend is filled with holiday favorites like parades, tree lightings and winter wonderlands.  Looking for Santa? Check out all of his guest appearances throughout the county along with other special events happening. 
Friday
Clermont Tree Lighting
Where: City Hall Park
When: Friday at 5:30 p.m.
Details: Mayor Tim Murry will light the tree and then fun begins. Holiday music will fill the air and Santa and Mrs. Claus will be available for photos. There will also be tasty food and treats throughout downtown.
ClermontFL.com
Eustis First Friday 
Where: 10 N Grove St. in Eustis
When: Friday 6 to 9 p.m.
Details: It's the last First Friday of the year. Enjoy music by Brown Bag Brass Band, vendors, food and downtown businesses. Plus, every hour it will be snowing in Ferran Park and Santa will make an appearance.
eustis.org
Christmas Walk
Where: Downtown Mount Dora
When: Friday 6 to 9 p.m.
Details: Stroll downtown and enjoy carolers, mimes, a petting zoo, stilt walkers and juggling shows. World renown pianist Randy Frieling will be there along with the Salvation Army Brass Band, bag pipers and more.
mountdora.com 
Gator Bike Rally
Where: Gator Harley Davidson in Leesburg
When: Thursday, Friday and Saturday 9 a.m. to 7 p.m, Sunday 9 a.m. to 5 p.m.
Details: Enjoy live music, bikes, drinks and vendors at the annual Gator Bike Rally happening all weekend. There is no cost to attend.
facebook.com/GATORHDFL
Saturday
Mount Dora Christmas Parade
Where: Mount Dora Historic District
When: Saturday at 10 a.m.
Details: Sit along Donnelly Street for a small town Christmas parade hosted by the Mount Dora Lions Club. Be sure to catch a glimpse of Santa!
mountdora.com
Leesburg Christmas Parade
Where: Main Street in Leesburg
When: Saturday at 6 p.m.
Details: Celebrate the holidays with the annual Christmas parade. There will also be festive food and carnival games.
leesburgpartnership.com/leesburg-christmas-parade/
Hometown Parade
Where: Waterfront Park in Clermont
When: Saturday at 10 a.m.
Details: Watch all the decorated floats, dancers, marching bands and Santa Claus parade down the streets of downtown Clermont.
ClermontFL.com
Tavares Christmas Parade
Where: 201 Main Street in Downtown Tavares
When:
Details: The City of Tavares presents "The Sounds of Christmas." The parade includes visits from Santa, stilt walkers, snow storms, bands and more. Following the parade, enjoy a movie in the park, vendors and music.
tavares.org 
Mount Dora Lighted Boat Parade
Where: Mount Dora Lighthouse
When: Saturday 7 to 9 p.m.
Details: Sit and enjoy the sights of local boat displays parading around the water of Lake Dora.
MountDora.com 
Cookies With Santa
Where: Eustis Historical Museum
When: Saturday 10 a.m. to 12 p.m.
Details: Bring your camera, get a photo and share a cookie with Santa.
eustis.org
Photos with Santa
Where: Sunsational Farms in Umatilla
When: Saturday 11 a.m. to 3 p.m.
Details: Santa is coming to the farm. Take your own photo with Santa and enjoy the open air and family fun at the farm.
facebook.com/sunsationalfarms
Sunday
Light Up Venetian Gardens
Where: Ski Beach / Venetian Gardens in Leesburg
When: Sunday 5 to 7:30 p.m.
Details: Walk through more than 500,000 mini lights and displays and enjoy the festivities at the annual Light Up Venetian Gardens in Leesburg. Event will include food trucks, bounce houses and a very special guest at 6 p.m. The annual boat parade will begin at 6:15 p.m.
LeesburgFlorida.gov
Don't see your event listed? Submit it in the comments below! 
Originally from the small town of Berryville, Arkansas, Cindy has become a multimedia specialist in journalism, photography, videography and video editing.
She has a B.S. in Communications from the University of Central Arkansas and is a correspondent for The Daily Commercial, LakeFront TV and Beacon College's PBS talk show, "A World of Difference," where she received an Anthem Award and Telly Award.
When she isn't working, Cindy spends time with her husband, Ryan, and son, David, traveling and taking photos of landscapes and wildlife.
Share This Story!