Out-N-About: Rhythm on Ruby Street Returns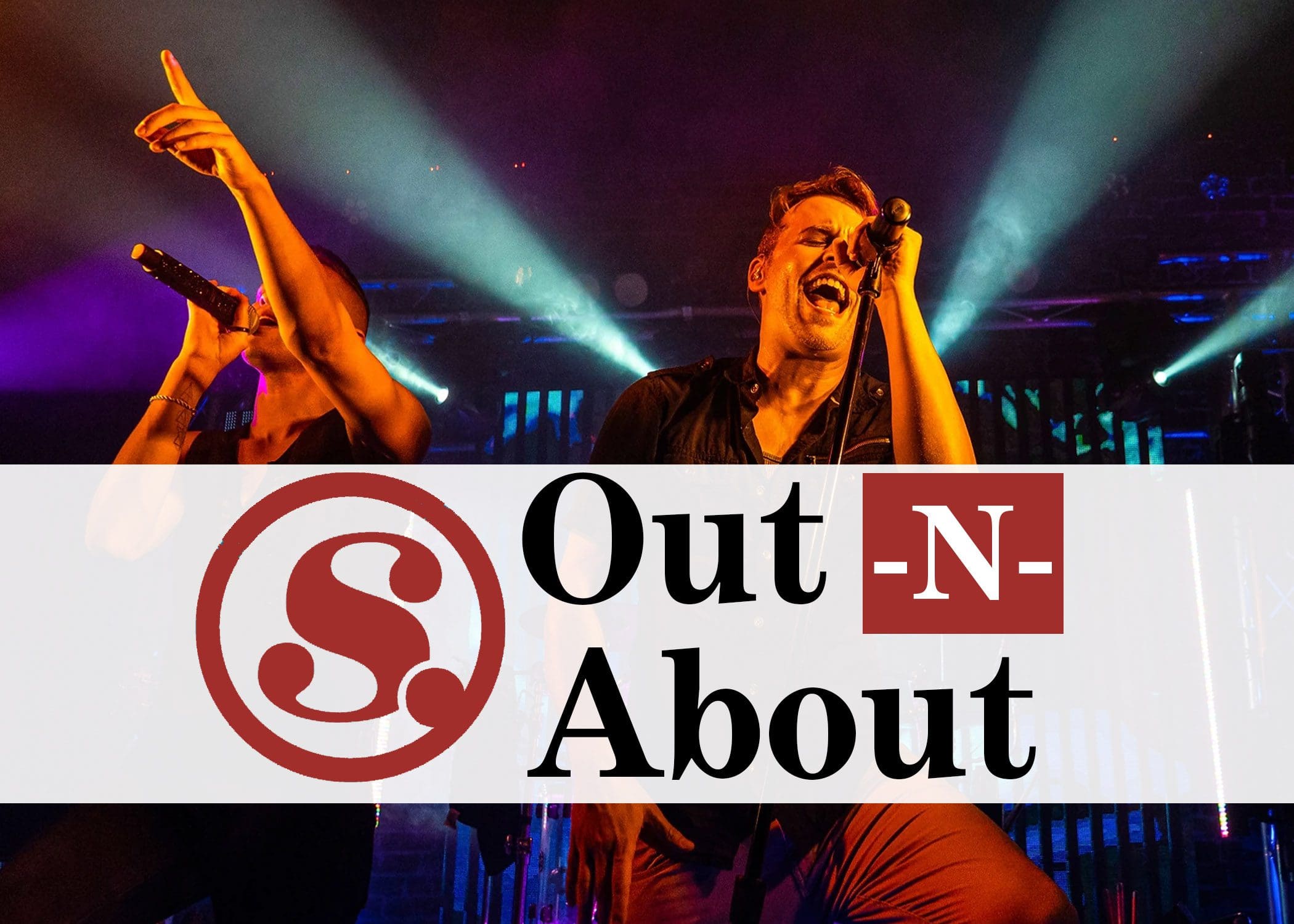 There's lots to do this weekend. Check out the 2nd annual Rhythm on Ruby Street Festival in Tavares, the Storytelling Festival in Mount Dora and Sesame Street comes to Eustis! Here's some ideas for when you're Out-N-About:
Friday
Movie Night at Amber Brooke Farms
When: Friday at 5 p.m.
Where: Amber Brooke Farms in Eustis
Details: We welcome you to join us for our very first 'Movie Night' experience at the farm. Start your afternoon with outdoor activities and a Blueberry Lemonade popsicle from POP Fusions. Then enjoy some tasty food and drinks available prior to the movie starting. At 6:45PM hang on tight as you are transported to the city of Zootopia; a mammal metropolis where various animals live and thrive.
https://www.facebook.com/ABFEustis
Florida Storytelling Festival
When: Friday – Sunday
Where: Lakeside Inn in Mount Dora
Details: Featuring Alton Chung, Andy Hedges, Jessica Robinson, Mitchell O'Rear, Robin Schulte. Listen to featured tellers, tell your story in the swaps, learn in the workshops. Schedule online at flstory.com. 
Saturday
Sesame Rocks Eustis
Where: Ferran Park in Eustis
When: Saturday 11 a.m. to 2 p.m.
Details: Join your favorite monsters while they rock the stage to classics and family favorites. Enjoy contests and activities with the best monsters around, plus food trucks, small business vendors, photo opportunities and more.
eustis.org
Raid on Renninger's – A Civil War Festival
When: Saturday and Sunday 9 a.m. to 5 p.m.
Where: Renningers Mount Dora Flea Market
Details: The 37th Alabama Infantry is one of Central Florida's oldest Civil War reenacting companies. We seek to commemorate the great hardships and sacrifices of the soldiers and citizens of our nation during our most turbulent and defining moment in our Country's history.
https://www.floridacwreenactors.com/
Rhythm on Ruby Street
When: Saturday 6 to 10 p.m.
Where: Downtown Tavares
Details: The event features two stages with two bands, food trucks, vendors, strolling piano, roaming photo booth, street performers and more.
tavares.org
Winter Fashion Show
When: Saturday 1 p.m.
Where: Lake Square Mall
Details: It might be chilly outside but things are about to heat up inside Center Court at our next seasonal fashion show! Come out and see the latest styles from our stores from some of Central Florida's best models! We will have a live DJ, giveaways and scratch off cards will be given out to everyone in the audience. One lucky winner will receive a shopping spree throughout the Mall valued at over $150!
LakeSquareMall.com
Chili Cook Off and Craft Fair
When: Saturday 10 a.m. to 3 p.m.
Where: Lake Weir Chamber of Commerce
Details: We have it all come shop with over 30 vendors at the Ocklawaha Lake Weir Chamber. Don't forget to go inside for chili tasting and vote for the best chili! Bring the kids for icees and face painting.
Don't see your event? Post it below in the comments!
Originally from the small town of Berryville, Arkansas, Cindy has become a multimedia specialist in journalism, photography, videography and video editing.
She has a B.S. in Communications from the University of Central Arkansas and is a correspondent for The Daily Commercial, LakeFront TV and Beacon College's PBS talk show, "A World of Difference," where she received an Anthem Award and Telly Award.
When she isn't working, Cindy spends time with her husband, Ryan, and son, David, traveling and taking photos of landscapes and wildlife.
Share This Story!