Out-N-About: Ringing in the New Year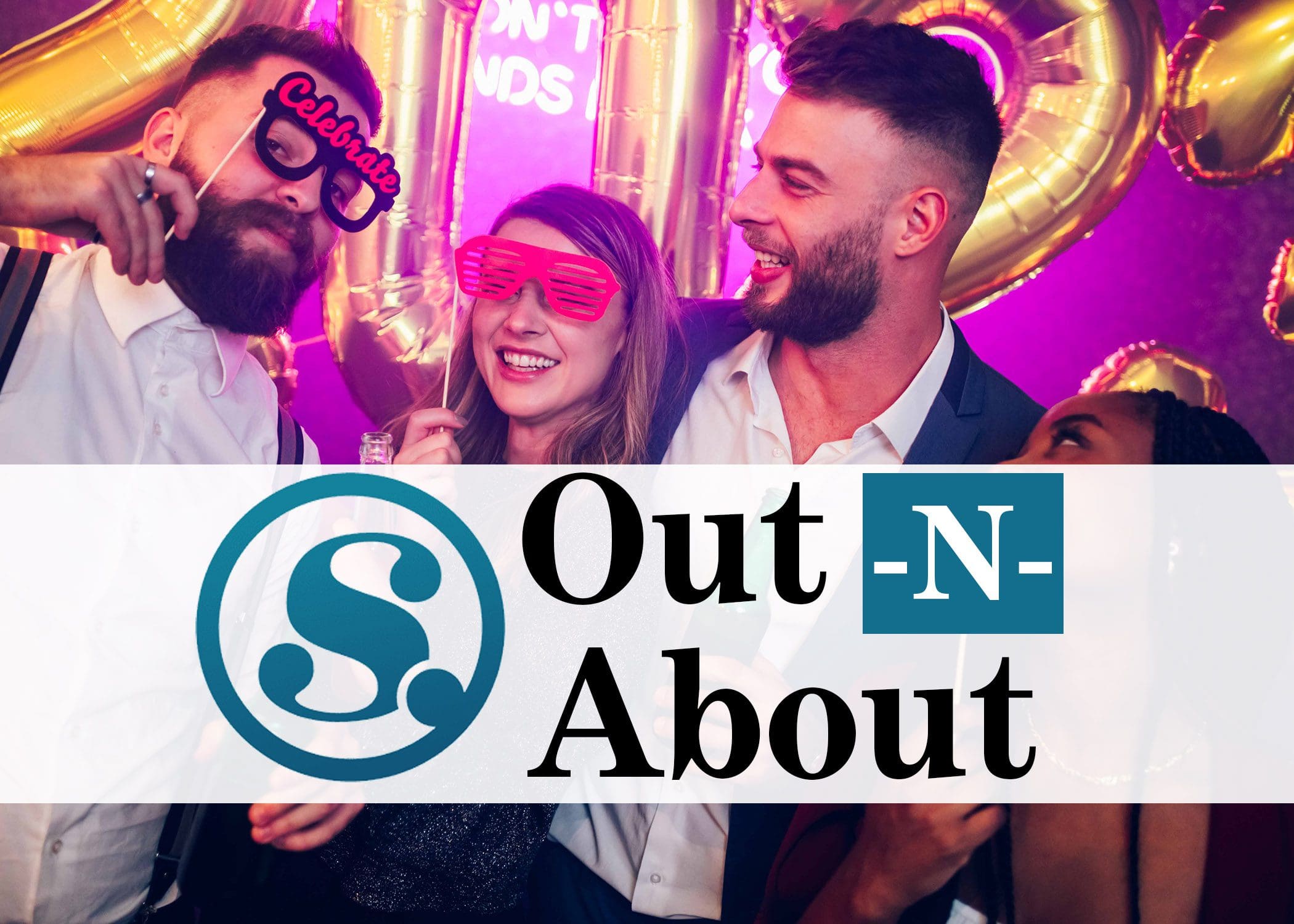 How will you ring in the new year? There's lots of options this weekend between local restaurants and events. We wish everyone a safe and Happy New Year! We'll see you next year!
Friday
Winter Break Days at Amber Brooke Farms
When: This weekend from 10 a.m. to 4 p.m.
Where: Amber Brooke Farms, 36111 N CR 44A in Eustis
Details: We have tons of fun farm activities for the whole family to experience like our giant slide hill, jump pads, cow train, and more with our Farm Fun Pass. Don't forget to stop by the acres of strawberry fields and pick up a pound or more for strawberry u-pick season!
https://www.facebook.com/ABFEustis

Snowflakes by the Lake
When: Friday from 6 to 9 p.m.
Where: Ferran Park in Eustis
Details: The magic of the season comes alive! Come out for the million dollar sunset and stay for a peaceful snowfall in Ferran Park. Snow falls at the top of every hour beginning at 6:00 p.m. and ending at 9:00 p.m.
www.Eustis.org
Night Walk and Campfire
When: Friday 5 to 8:30 p.m.
Where: Trout Lake Nature Center in Eustis
Details: Nightfall can be a special time in the woods as the light fades and owls call to each other. A walk to the lake begins as the sun sets and is followed by music at a campfire provided by Stan Napier and his guitar. Entry fee is $5 per vehicle and free to TLNC members.
https://www.facebook.com/troutlakenaturecenter
Saturday
Mount Dora New Year's Eve Party
Where: Sunset Park
When: Saturday night, 9 p.m. to 12:30 a.m.
Details: Celebrate New Year's Eve at the free and fun annual street party in the heart of historic downtown Mount Dora. Enjoy the DD, live band, dancing DJ, food trucks, two full bars plus impressive fireworks at midnight off the 4th Avenue Docks. In addition to the food and drinks available for purchase at Sunset Park, some of downtown's many bars and restaurants are also open.
www.MountDora.com
Strawberry Picking
Where: Oak Haven Farms & Winery in Sorrento
When: noon to 5 p.m. Saturday
Details: Sweet Winter strawberries are available to pick at Oak Haven Farms & Winery. The you pick price per pound is $3.99. The cold weather has made them sweeter! Come by and pick up a bottle of wine to bring in the new year.
Www.berriesandwines.com

MDCA's New stART Gala
Where: Donnelly Park in Mount Dora
When: Saturday 7 to 11 p.m.
Details: Come glitzy, or shiny and sleek and put on your dancing shoes. Let's celebrate the New Year in style and support ART in our community! Mount Dora Center for the Arts spectacular, annual fundraising event "New stART Gala"(formerly Art of the Deal) will be held under the stars in Donnelly Park. Tickets are LIMITED! Get them now at www.MountDoraArt.com 
Sunday
First Day Hike
Where: Trout Lake Nature Center
When: Sunday 9:30 a.m.
Details: Come start the year with a morning hike out in the woods. Dogs are welcome! Gates will open at 9:00 am and the hike will begin at 9:30.
https://www.facebook.com/troutlakenaturecenter
Don't see your event? Post it below in the comments!
Originally from the small town of Berryville, Arkansas, Cindy has become a multimedia specialist in journalism, photography, videography and video editing.
She has a B.S. in Communications from the University of Central Arkansas and is a correspondent for The Daily Commercial, LakeFront TV and Beacon College's PBS talk show, "A World of Difference," where she received an Anthem Award and Telly Award.
When she isn't working, Cindy spends time with her husband, Ryan, and son, David, traveling and taking photos of landscapes and wildlife.
Share This Story!