Out-N-About: The Grinch is Coming to Town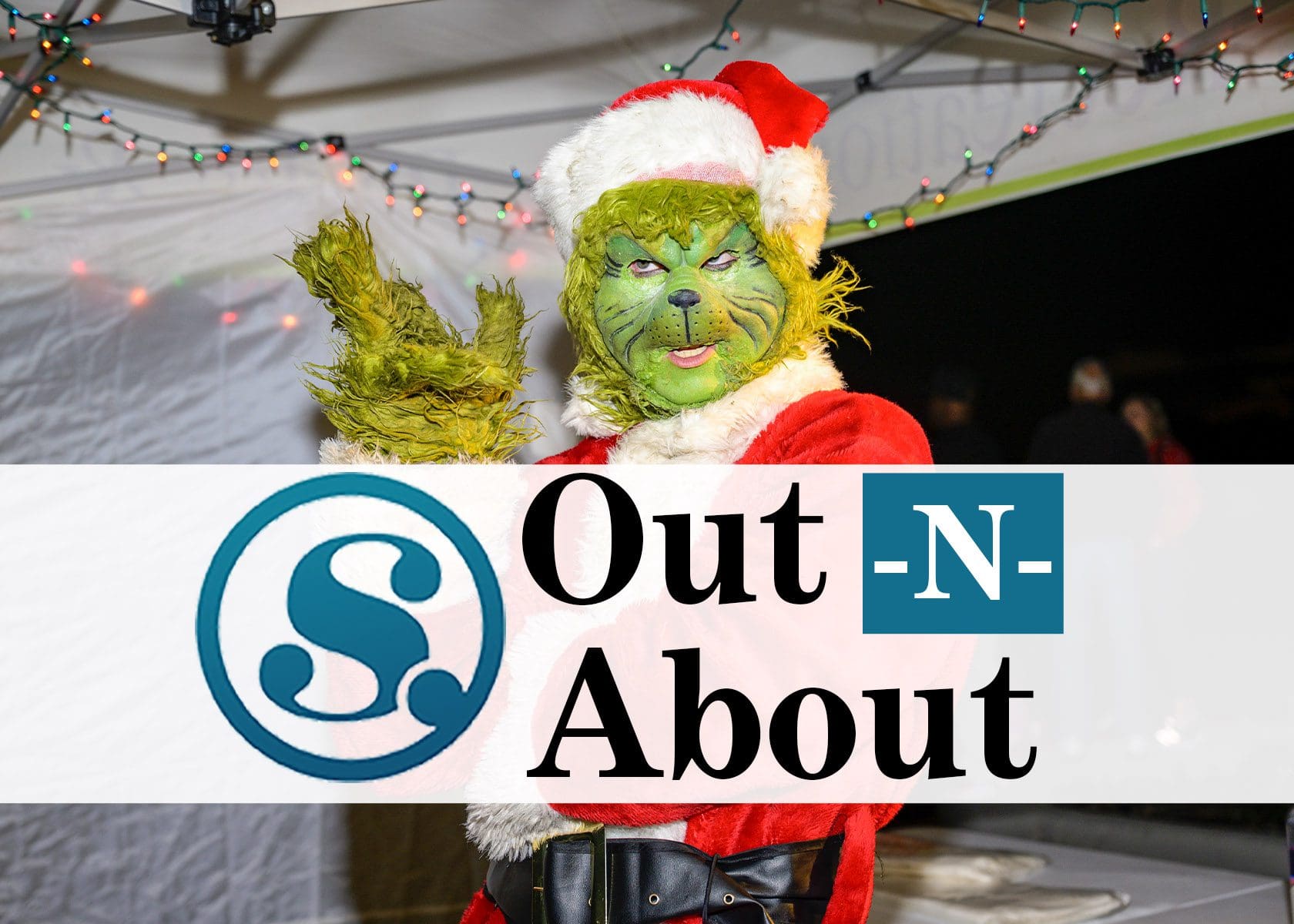 This weekend is full of holiday fun with Santa, snowflakes and the green guy himself, the Grinch. Check out all these great events going on.
Friday
Snowflakes by the Lake
Where: Ferran Park in Eustis
When: Friday at 6 p.m.
Details: The magic of the season comes alive with a peaceful snowfall in Ferran Park. Snow falls at the top of every hour until 9 p.m. Santa will be available on the Bandshell as well.
eustis.org
11th annual Designers Showcase
Where: Lake Square Mall in Leesburg
When: Friday and Saturday 8 to 10 p.m.
Details: Across this Country the Creative Arts and Cultural Industry Organizations provide Programs in mentoring and teaching our youth, regardless of their targeted living areas and backgrounds. The Mission and Goal is to provide a venue in which the values of respect, discipline, responsibility, and honor are upheld.
LakeSquareMall.com
Saturday
Reindeer Dash 5K
Where: 100 S Lakeshore Blvd. Howey-in-the-Hills
When: Saturday 8:30 a.m.
Details: Let's kick off the holiday season with our friends in the town of Howey-in-the-Hills as we run or walk the Reindeer Dash 5K on beautiful Lakeshore Blvd. The route takes runners on paved roads with a short run through Sarah Maude Mason Preserve for a little off road fun.
https://www.facebook.com/godashsports
Free Photos With Santa
Where: Sunsational Farms
When: Saturday 11 a.m. to 3 p.m.
Details: Join Santa on the Farm for a photo op. There is no cost to see Santa or enjoy the farm.
https://www.facebook.com/sunsationalfarms
Snow in the Park
Where: Donnelly Park in Mount Dora
When: Saturday 3 to 7 p.m.
Details: Tons of Florida snow is forecasted on this day in Mount Dora. So get the kids ready for free sledding and other seasonal activities. Music and vendors will also be in Mount Dora's downtown park.
MountDora.com
The Road to Bethlehem Christmas Experience
Where: LifePointe Church
When: Saturday 6 to 9 p.m.
Detail: Through a live presentation of the Christmas story, take a journey to Bethlehem and get a glimpse of the first Christmas over 2,000 years ago. With over 150 actors, incredible sets and a Christmas Festival with activities for the entire family.
https://www.facebook.com/LifePointeChurch.ME
Grinch Fest at Gilbert Park
Where: Gilbert Park in Mount Dora
When: Saturday 10 a.m. to 4 p.m.
Details: Enjoy the annual free festival with the Grinch and Santa along with over 100+ holiday themed crafters and other vendors, plus food trucks, and holiday music. Get photos with Santa while doing some unique holiday shopping
MountDora.com
Second Saturday Car Show
Where: Downtown Leesburg
When: Saturday 5 to 7 p.m.
Details:All Car Enthusiasts are welcome to Downtown Leesburg Saturday, December 10th for the Second Saturday Car Show.
Cars will be lined up on Main St and around Towne Square. Registration begins at 5:00pm at the corner of Main St and 5th St at the Wheelin' and a Rockin DJ truck. Awards are at 7:15pm.
LeesburgPartnership.com
Holiday Vendor Extravaganza
Where: Venetian Center in Leesburg
When: Saturday at noon
Details: Join more than 60 local vendors, food trucks and more at the Venetian Center for a Holiday Extravaganza. Finish all your shopping in one place. 
Sunday
Christmas Time on the Farm
Where: Amber Brooke Farms in Eustis
When: Sunday 10 a.m. to 4 p.m.
Details: The farm is decked-out with festive decor and ready to welcome you and your family for a fun-filled winter day. We invite you to visit and take your picture with Santa from 11 am – 3 pm. Then enjoy browsing our holiday arts & crafts fair for last-minute holiday shopping.
Admission is $13 in advance, $15 at the door.
https://www.facebook.com/ABFEustis
Don't see your event? Post it below in the comments!
Originally from the small town of Berryville, Arkansas, Cindy has become a multimedia specialist in journalism, photography, videography and video editing.
She has a B.S. in Communications from the University of Central Arkansas and is a correspondent for The Daily Commercial, LakeFront TV and Beacon College's PBS talk show, "A World of Difference," where she received an Anthem Award and Telly Award.
When she isn't working, Cindy spends time with her husband, Ryan, and son, David, traveling and taking photos of landscapes and wildlife.
Share This Story!