Out-N-About: Your Guide to This Weekend's Events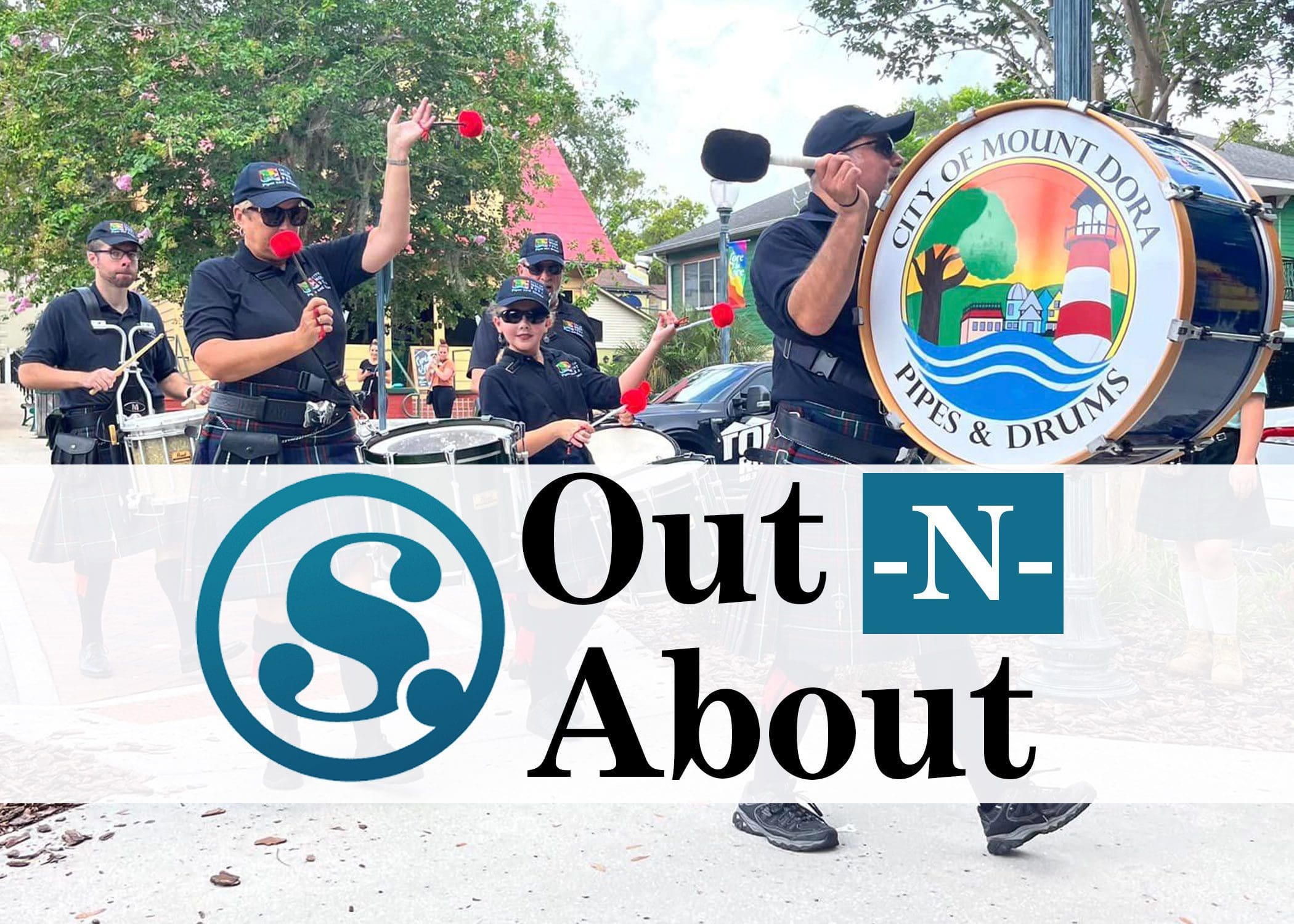 Enjoy the beautiful weather this weekend with all these great local events. 
Friday
Mardi Gras Pub Crawl 
Where: Downtown Leesburg, 510 W Main St.
When: Friday 5:30 to 8 p.m.
Details: Join in on the fun with a Mardi Gras Pub Crawl. It all begins at 5:30.
LeesburgPartnership.com 
Antiques & Collectors Extravaganza
Where: Renningers Mount Dora Flea Market
When: Friday, Saturday and Sunday 8 a.m. to 5 p.m.
Details: A special 3 day event of over 800 vendors selling antiques, collectibles, vintage, and more. The show is outdoors, under open air buildings, tents and includes the Indoor Antiques Center and the Street of Shops at the Antiques Center. Parking is free. Admission: to the special Extravaganza Show: Three Day Pass: $15, Friday: $10, Saturday: $6, Sunday: $4.
https://www.facebook.com/RenningersFleaMarketandAntiqueCenter
Rodeo Time!
Where: Windy Acres Arena in Fruitland Park
When: Friday and Saturday at 7 p.m.
Details: Come see Florida's toughest cowboys and cowgirls compete to be King of the Hill! Admission at the gate. No-presale. Parking only $2. Kids under 5 are free! 
Central Florida Film Festival
Where: Epic Theaters at Mount Dora
When: Friday through Sunday
Details: A fun filled three day event at the state of the art Epic Theatre in Mount Dora, Florida over the weekend. Networking opportunities, panel discussions, screenings and an award show with special guest presenters. Also, meet and mingle networking functions will be held each night in our filmmaker lounge at the festival theater.
mountdora.com
Saturday
Tri-City Fire Department Food Challenge Drive
Where: Eustis FD Station 22 at 100 W. Norton Ave., Mount Dora FD Station 34 at 1300 N. Donnelly St., and Tavares FD Station 28 at 911 Gateway Dr.
When: Saturday 10 a.m. to 2 p.m.
Details: Members of the public may drop off donations of non-expired canned goods and dry foods or cash/check donations at one of the three participating fire department locations. All donations will go to the Lake Cares Food Pantry. The Rotary Club of Lake County Golden Triangle has coordinated the annual event since its inaugural in 2021.
https://www.facebook.com/RotaryClubofLakeCountyGoldenTriangle
2nd Annual Daddy / Daughter Date Night
Where: Eustis Community Center
When: Saturday 5 to 8 p.m.
Details: Enjoy an evening of Music, Dinner and Dancing with your daughter. $35 per couple; $15 additional daughter. Tickets Sold at Eustis.Recdesk.com
Rec'N Saturday Trivia Night
Where: Venetian Center in Leesburg
When: Saturday 6 to 8 p.m.
Details: Pick your brain on Movies, Sports, Celebrities, Music, Geography and More! Doors open at 5:30pm. Teams of 4, $10 per person. Purchase tickets by calling 352-728-9885. 
Radical Randys Baggerz & Tailz Custom Bike Show and Sound Showdown
Where: Gator Harley Davidson in Leesburg
When: Saturday at 10 a.m.
Details: Registration is from 10 to noon. $40 per entry with 7 classes. Custom bike show is $20 per class with 14 classes. Food, vendors and full bar are available.
http://gatorharley.com
The Sonic Experience
Where: Lake Square Mall in Leesburg
When: Saturday 1 p.m.
Details: Race to the mall Saturday January 21st at 1 pm in front of Books-a-Million because Sonic will be here for the first Character Experience of 2023! There will be a meet and greet, story time and a paper craft, so don't miss out!
LakeSqaureMall.com
Third Saturday Folk Concert
Where: Trout Lake Nature Center in Eustis
When: Saturday at 7 p.m.
Details: The Smooth Country Band has been playing weekly in the Lake County area since 2010. David Allen Potter is the leader of the group, and plays the fiddle and sings. Also in the band is David Peddicord on steel guitar and vocals as well as banjo, classic electrical guitar. The event starts with a potluck at 7 PM with music at 7:30 PM
https://www.facebook.com/troutlakenaturecenter
Arbor Day hosted by Public Works
Where: 100 E Ruby St. in Tavares
When: Saturday 9 a.m. to 1 p.m.
Details: Enjoy a tree giveaway and educational exhibits.
tavares.org
Lunar New Year Celebrations
Where: Lake David Park in Groveland
When: Saturday 2 p.m.
Details: City Groveland is hosting the first Lunar new year celebration. There will be lion dance, singing, dancing , activities and SKY lantern. Pls come join us for a festival. And Orlando Hanfu Club is looking for volunteers to participate in the hanfu showcase. We invite you to wear the beautiful Chinese Hanfu and step back thousands of years with us.
Plaid in the Park
Where: Sunset Park in Mount Dora
When: 3 to 9 p.m.
Details: Bring your family, and immerse yourself in Celtic entertainment, food and drink! Kilt not required but recommended.
MountDora.com
Don't see your event? Post it below in the comments!
Originally from the small town of Berryville, Arkansas, Cindy has become a multimedia specialist in journalism, photography, videography and video editing.
She has a B.S. in Communications from the University of Central Arkansas and is a correspondent for The Daily Commercial, LakeFront TV and Beacon College's PBS talk show, "A World of Difference," where she received an Anthem Award and Telly Award.
When she isn't working, Cindy spends time with her husband, Ryan, and son, David, traveling and taking photos of landscapes and wildlife.
Share This Story!