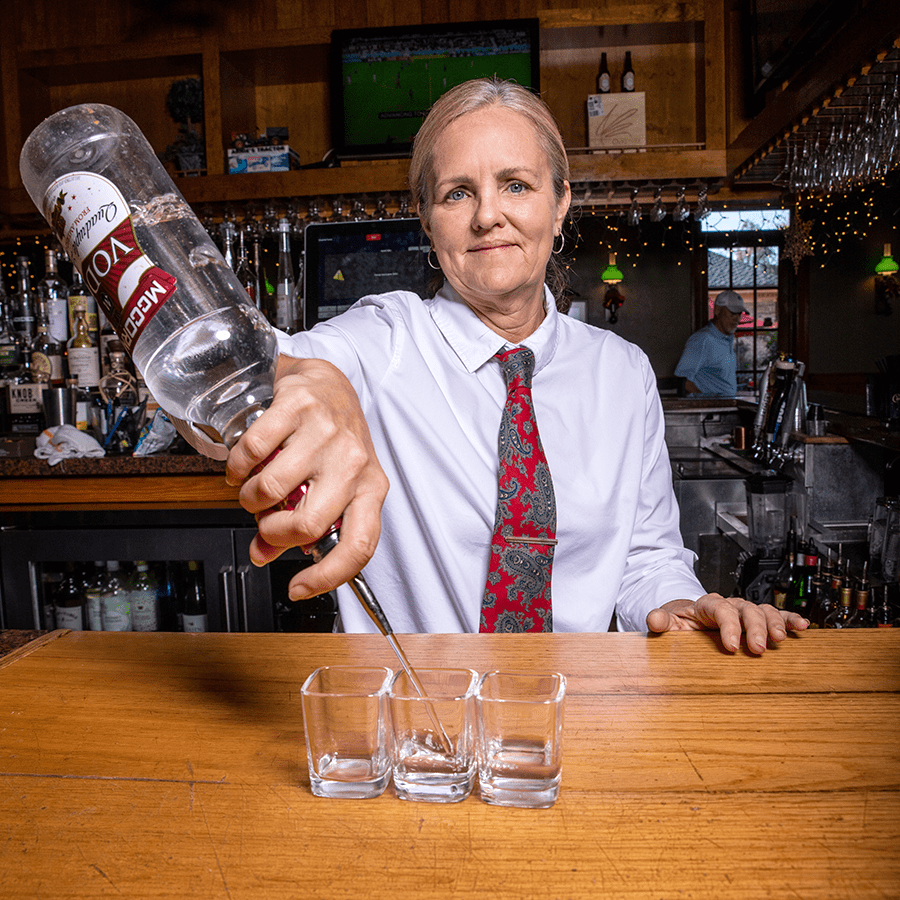 Little things customers have done to help Villages bartender, for her, are huge.
Lynda Farmer wasn't a typical teenager. At the age of 18, she was booking hair bands at "The Central" in West Hollywood on the Sunset Strip. Since her dad owned the dive bar, she was able to work there helping him out while attending Santa Monica City college until she turned 21.
"I was bartending when every famous person was hanging out on the Strip. That was a really fun, crazy time. Especially celebrity jam night."
Sadly, her dad passed away in 1993. She ran the bar for a year, then sold to Johnny Depp, who promptly turned it into the famous "Viper Room."
After tending bar in Malibu for a few years, she decided to move back to Florida, where she spent much of her childhood.  
In 1999, while working at Tierra del Sol Country Club in The Villages, she found out she was pregnant with her first daughter Madison. 
"Being pregnant while bartending was definitely a special experience because all of my regulars were so supportive. I had gifts and kind wishes from so many people. It was overwhelming."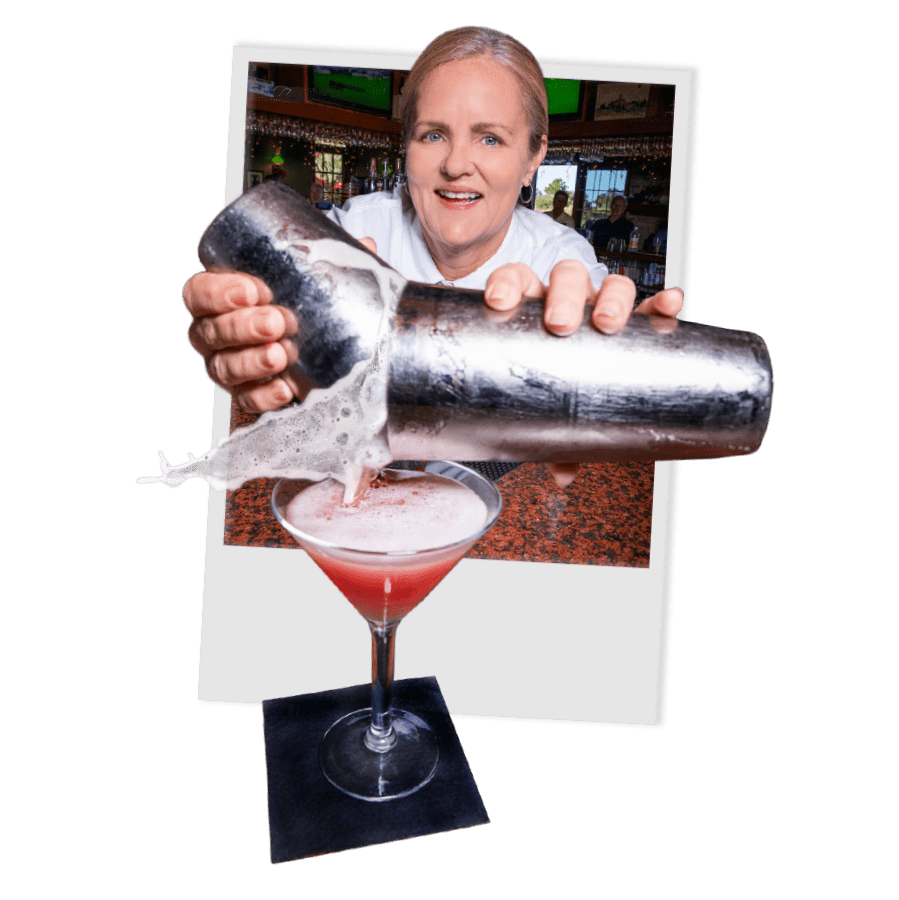 Lynda would often bring Madison into work, and she grew up before everyone's eyes. "She would even serve coffee and water to everyone when she was little."
Lynda remarried 17 years ago to husband David, 45, and became pregnant with daughter Carson.
"My second pregnancy was quite different from my first. I still worked and I still had the same support from my customers, but this time I found out halfway through I had stage-four cervical cancer."
She says she was petrified and had to make the hardest decision of her life. Then, she got a life-changing phone call from Moffitt Cancer Center.
"They said I could carry to term; I did and I'm here 16 years later along with my beautiful daughter."
Infant Carson accompanied mom to work, sleeping in a booth and being watched by guests who often brought her handmade blankets and other gifts.
Today, Lynda—still bartending at Palmer Legends Country Club—says she is grateful for the outpouring of kindness shown to her over the years.
"The Villages has been good to me, and that support makes it easy to go to work every single day."