Outstanding Student: Dencov Bryant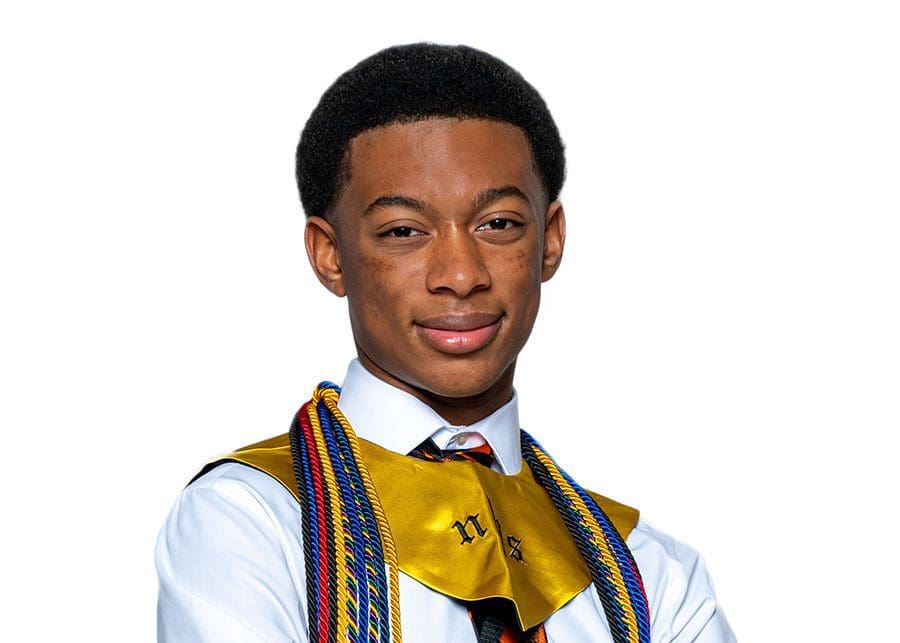 No stopping this ambitious Leesburg senior who aims to work his way to the top in serving others.
Story and photo: Cindy Peterson
As a fifth-generation Floridian and Leesburg resident, Dencov Bryant is making his mark.
A senior at Leesburg High School, Dencov aims to make a difference as student body president and hopes to continue in a government career.
"Our society needs young people to take an active role in government," Dencov says. "In my opinion, government should be about serving the people and I don't think there is any higher calling than serving others, whether it be military, first responders or government."
Throughout high school, Dencov has taken his mission seriously and enrolled in almost every service club possible, including Key Club, Student Government, National Honor Society, Beta Club, Fellowship of Christian Athletes, Ambassador Club and Students for Political Action.
"I wanted to be involved in all of them because in some way or another, they all are giving back to the community," Dencov says.
Last year, Dencov had the opportunity to work on two local political campaigns who were each running for a spot as a Leesburg city commissioner, something that only enhanced his love of politics. 
In June, Dencov was chosen as one of four boys from our area to be a delegate at the Florida Boys State mock state government in Tallahassee. 
"That was humbling and refreshing," he says. "Hundreds of boys just like me were gathered, wanting to serve others and showing an active interest in government." 
This semester, Dencov worked with Lake County Superintendent Diane Kornegay to create a superintendent student advisory committee, which provides input to the school board information related to student life. He served as the representative for Leesburg. 
"In any room where decisions regarding students are being made about students," he says, "students deserve a seat at the table."
Although juggling service groups, political campaigns, and extracurricular activities, Dencov maintains a 4.1 GPA and is part of the first graduating class in Lake County to earn an Advance International (AICE) certificate in Education from Cambridge University. 
His greatest role models, other than his parents, are his best friends Lyera Pasternak and Ferrell Young, who he says always overcome adversity with elegance. 
So what lies ahead for Dencov? Like any good politician, his end goal is to become president of the United States. But for now, he plans to attend college after graduation and study public relations. 
"I want to start somewhere behind the scenes and work my way up to the one in front of the camera," Dencov says. "It's only up from here."