Outstanding Student: Emma Grace Hoffman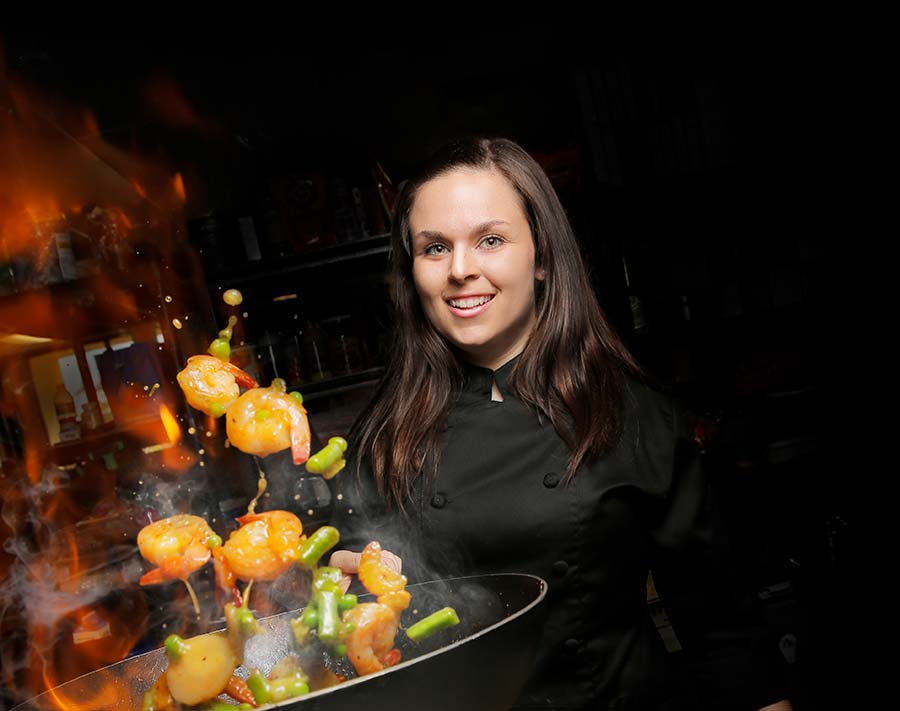 Age 19 // Lake Tech Culinary Arts Student of the Year 
Vital Stats:
Graduated in June from Lake Technical Center
Works as directions operator for chef Jessica Flinn at Gourmet Today
She ensures food prep and catered events run smoothly
On being named Lake Tech Culinary Arts Student of the Year: It was shocking, yet rewarding. I worked very hard to keep my grades up and prove to the chefs I was serious about this profession. I am thankful they took the time to teach me so many different things about food.
Enjoyable aspect of culinary field: I love having the freedom to be creative, to take a dish and put a fun twist on it and make it new.
On growing up in the kitchen: I always helped my parents cook, whether it was licking the whisk after we made brownies or rolling out and cutting biscuits.
Favorite foods: Most often a big bowl of fried rice or a giant mountain of nachos!
One ingredient that's a must: I love using a variety of foods in all my dishes, but if I had to choose something to incorporate into every dish, it would probably be cheese.
What it's like working at Gourmet Today: Most days I walk into the kitchen to find music blaring (most commonly our Disney playlist) and everybody singing and dancing. I've also had some odd requests, such as creating a sailboat out of a watermelon and fruit roll-ups, and making dog sculptures out of cauliflower and broccoli for a fundraiser for the Humane Society.
If I could dine with anyone in the world: I would sit with Julia Child and enjoy one of her classic French dishes.
Hobbies: I often get crafty in my free time. Whether it's making costumes or creating wall art, I find it fun, relaxing, and rewarding when I can take an idea and make it happen. I'm also blessed with an awesome dad whom I scuba dive with.
Future plans: I hope to one day open a restaurant and serve high-quality homemade food with the freshest products—an environment where everybody feels welcome and knows they're going to get a delicious meal.