Outstanding Student: Haley Johnson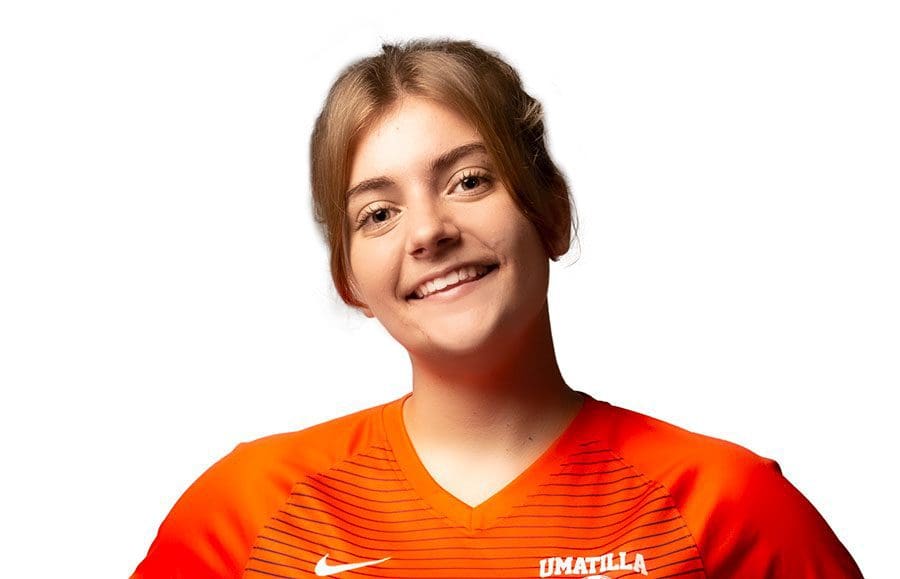 A sweet, hard-working teen always aspires to do her best.
Photo: Nicole Hamel
Vital Stats
Senior at Umatilla High School.

Maintains a 4.9 weighted grade-point average.

 

Also serves as a member of Key Club and has played soccer four years at Umatilla High.

Has been a member of Bay Street Baptist Church since age 2.

 

Serves as president of the following organizations: Fellowship of Christian Athletes, Student Government Association, National Honor Society, and Student Body.

 
---
Aspiring goals: I hope to attend the University of Florida and study architecture. To me, architecture is the perfect balance between creative and logical thinking. Previously, I considered becoming a lawyer, but I know some lawyers and they spend so much time in a courtroom away from home. 
Balancing academics and extracurricular activities: I do have a lot going on, so my planner is certainly a lifesaver. Also, God gifted me with patience and peace so I can do all these things to glorify Him. 
Role models: Both of my parents remarried, so now I'm blessed with four wonderful parents. They've all helped establish my foundation in Christ and are always so kind and gentle with me. The Lord gifted me with an amazing family. 
Pet peeve: I don't like it when people say they can't do something. There's no reason to put yourself in that mindset and set yourself up for failure. When people do say that, I try to encourage them in different ways. Sometimes, I'll tell them about Abraham Lincoln, who lived in a shack and walked to school before becoming president. With other people, I try to give them validation and reassurance. 
Hobbies: I had a baking business to raise money for my first vehicle. I love making cheesecake and confetti cake. Some people tell me they hate cheesecake, and then I give them a bite of mine and their opinion changes. I love seeing their expression when they think it tastes so good!
An important quality you possess: Kindness. I try to put myself in the shoes of other people and think about their situations before I say something that might upset them. 
Three words that describe you: Assertive, determined, and encouraging.
Akers Media Group's James Combs has been a staff writer for several local publications since August 2000. He has had the privilege of interviewing some of Lake County's many fascinating residents—from innovative business owners to heroic war veterans—and bringing their stories to life. A resident of Lake County since 1986, James recently embarked on a journey to lead a healthier lifestyle. He has lost 60 pounds and walks nearly five miles a day. In his spare time, he enjoys target shooting, skeet shooting and watching his beloved Kentucky Wildcats!
Share This Story!