Outstanding Student: Kate Mehr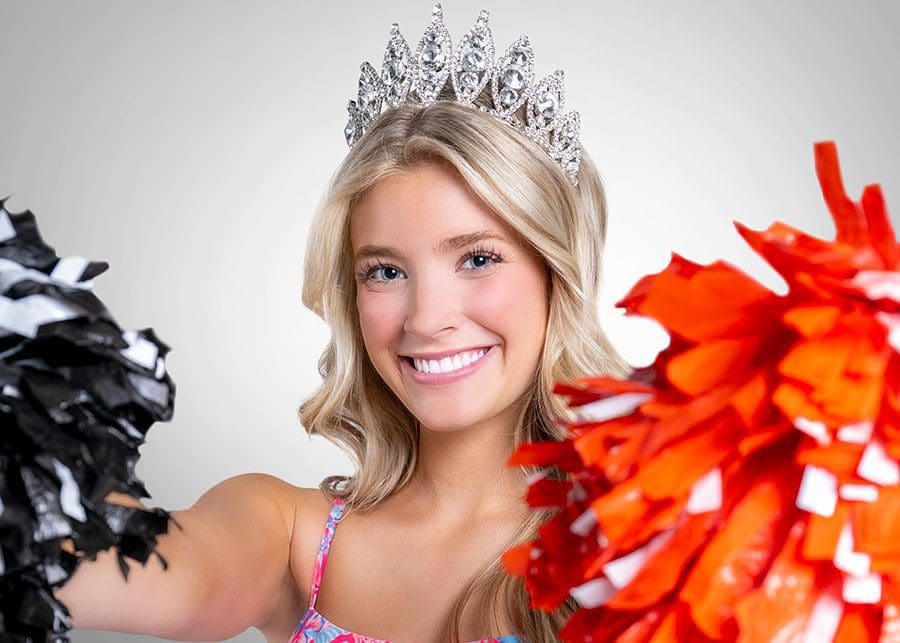 Miss Lake County and Leesburg Graduate Kate Mehr perseveres to reach her dreams.
---
Vital Stats
Full name is Hannah Kate Mehr
Leesburg High School 2022 Graduate

 

Miss Lake County 2021-2022
Vice President of TRIAD
Senior Senator in Student Government
---
My major accomplishment:
Of course, surviving high school. I also was awarded Miss Lake County this year, and get to accomplish more and more as the year goes on through my volunteer work. 
I want everyone to know:
I am decisive. If I want to achieve something, I will find a way. 
A saying or mantra I live by:
One of my favorite songs is "The Climb" by Miley Cyrus. In it, she sings, "There's always gonna be another mountain / I'm always gonna wanna make it move / Always gonna be an uphill battle / Sometimes you're gonna have to lose." I would say that this is the saying I live by. 
In the future I plan to:
Start college at the University of Florida in the fall, majoring in Nutritional Sciences. I later want to attend dental school to become a dentist. 
Who I admire most:
Of course I admire celebrities like Bethany Hamilton and Meryl Streep, but the person I look up to the most is my mom. She is the most accomplished, kind, and smart woman I know. I always tell my friends I want to grow up to be just like her.  
My favorite movie:
Footloose because I can never be sad when I'm watching the characters break it down on the dance floor. 
My greatest quality:
As my mom would say, is my ability to persevere. 
Desired superpower:
To travel through time because there are endless possibilities. I could change major events such as who is President or I could bring back my favorite discontinued snacks. 
My time at LHS has taught me:
That things will happen unexpectedly. If I could talk to little freshman Kate, she wouldn't believe how my life turned out. I never thought I would compete in a pageant or be a Florida Gator but look at me now.
My message to the world:
While things may seem bad in a moment, they will just be a distant memory tomorrow. 
Originally from the small town of Berryville, Arkansas, Cindy has become a multimedia specialist in journalism, photography, videography and video editing.
She has a B.S. in Communications from the University of Central Arkansas and is a correspondent for The Daily Commercial, LakeFront TV and Beacon College's PBS talk show, "A World of Difference," where she received an Anthem Award and Telly Award.
When she isn't working, Cindy spends time with her husband, Ryan, and son, David, traveling and taking photos of landscapes and wildlife.
Share This Story!