Outstanding Student: Libby Levendoski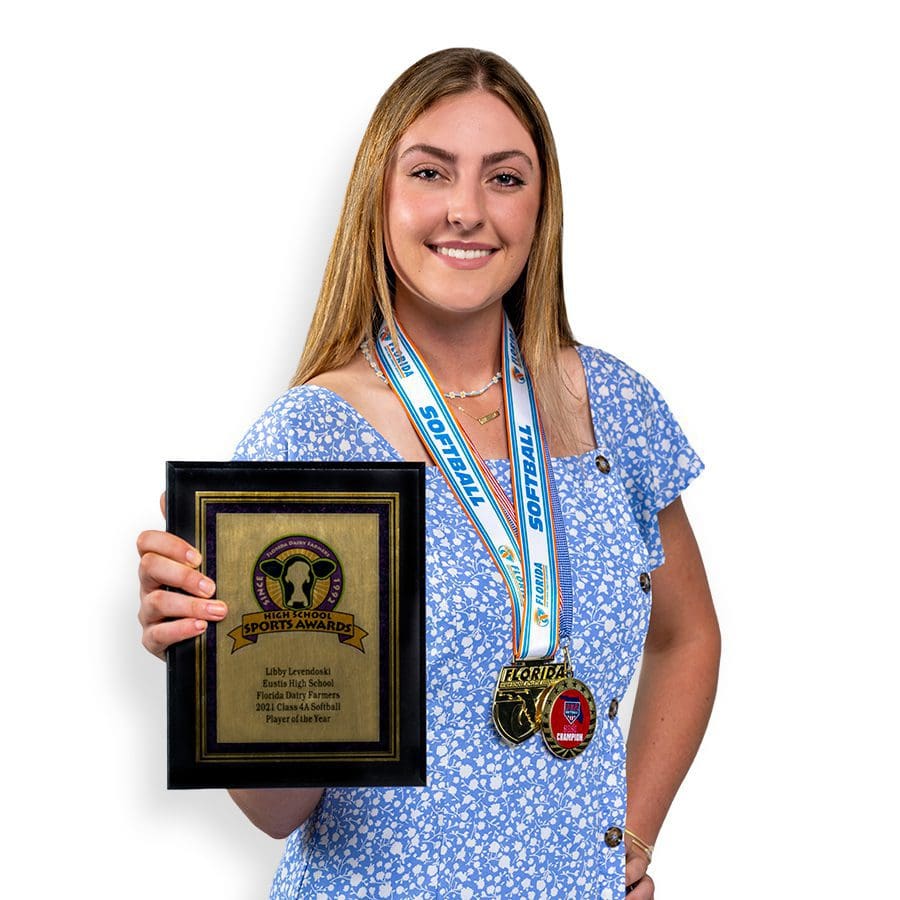 Softball state champion looking for her next win, plans to attend West Point.
My greatest accomplishment: Being softball state champion for Eustis High School, national champion for travel ball team, named 4A Softball Player of the Year 2021, Daily Commercial All-Area Player of the Year 2021 and 2022, South Central Florida Player of the Year 2021 and Orlando Sentinel All-Area Player of the Year 2021.
This year, I hope to: Be ranked in the top 10 in my class, and I hope to win another state championship for softball.
My future plans: I want to play Division 1 softball and serve my country at the United States Military Academy at West Point.
My greatest quality: I am selfless.
What do you want everyone to know about you? That I do everything for the glory of God.
A saying or mantra I live by: If it doesn't challenge you, it doesn't change you.
Topping my playlist: "Our Song" by Taylor Swift.
I look up to: My grandma because she is one of the most God-fearing women I know.
My message to the world: God's got you.
When I'm starving I get: A Chick-fil-A number 1 meal with a lemonade. 
If I could have a superpower, it would be: Being able to see into the future, that way I would be able to make educated decisions on what is best to help the country.
My favorite book is: "Call of the Wild" because it represents perseverance and the power of kindness. 
Originally from the small town of Berryville, Arkansas, Cindy has become a multimedia specialist in journalism, photography, videography and video editing.
She has a B.S. in Communications from the University of Central Arkansas and is a correspondent for The Daily Commercial, LakeFront TV and Beacon College's PBS talk show, "A World of Difference," where she received an Anthem Award and Telly Award.
When she isn't working, Cindy spends time with her husband, Ryan, and son, David, traveling and taking photos of landscapes and wildlife.
Share This Story!