Pair Of Mount Dora Christian Academy Baseball Players Headed to Michigan & LSU!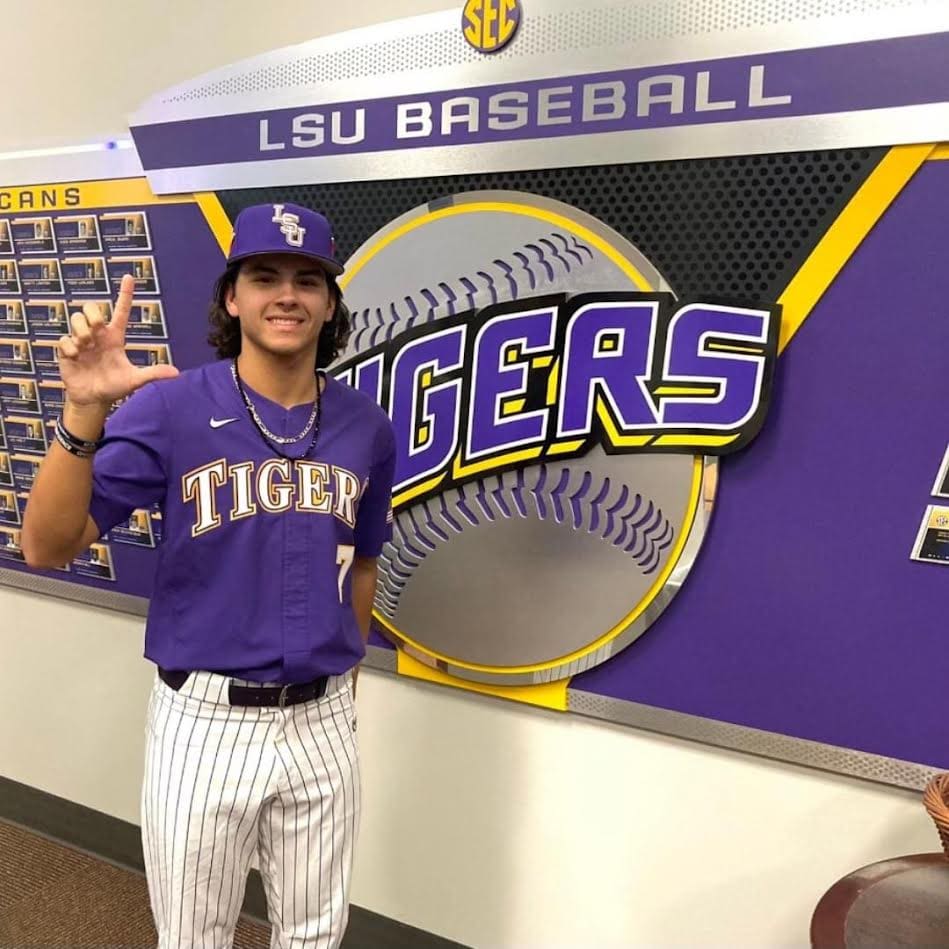 Pair Of Mount Dora Christian Academy Baseball Players Headed to Michigan & LSU!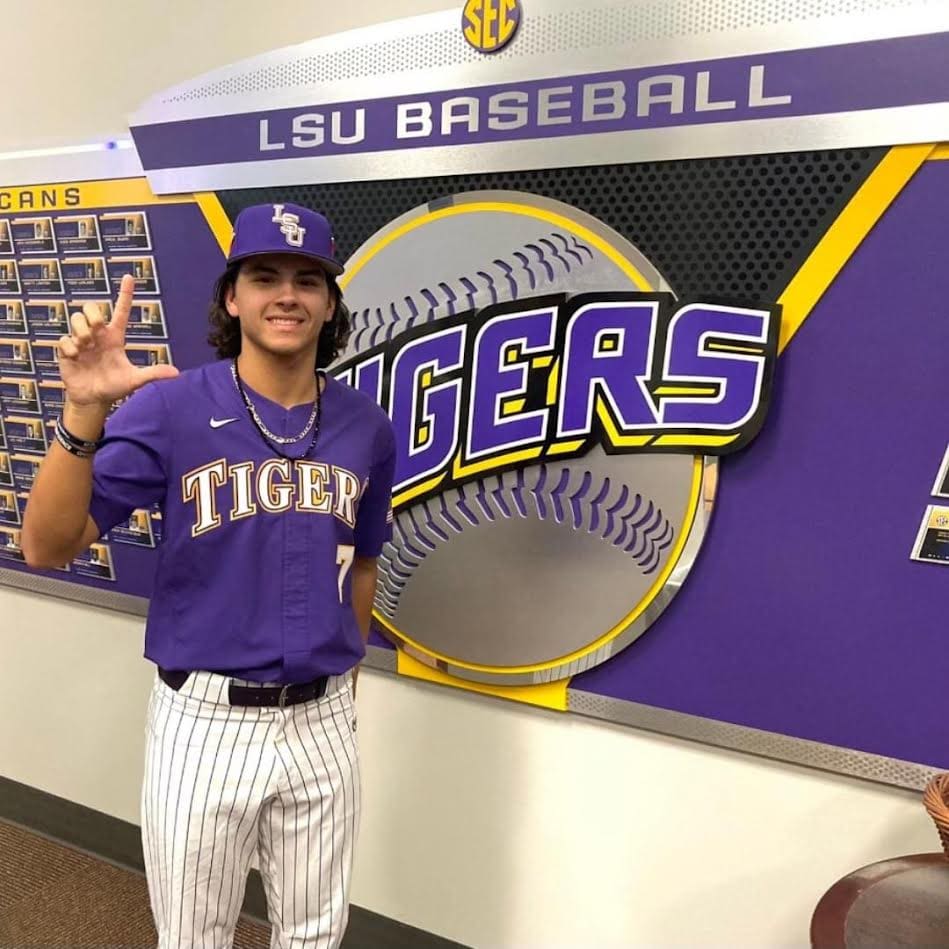 Collin Priest and Dallas Dale II Commit to Division 1 Programs!
Sending one player to play in Division one is an accomplishment, sending two means the program is flourishing! Such is the case for The Bulldogs of Mount Dora Christian Academy who recently had two of their senior baseball players commit to Division 1 Programs!
Collin Priest Commits to Michigan!
Lets first talk about Collin Priest who has committed to play for the Michigan Wolverines. First we want to send our congratulations to the Priest family who are going to have an amazing ride in 2023! Collin Priest plays 1B/OF which if your not used to baseball terminology is first base and outfield. He is has a large frame at 6'3 220lbs. He is a big and strong, the perfect player you want swinging the bat when the game is on the line.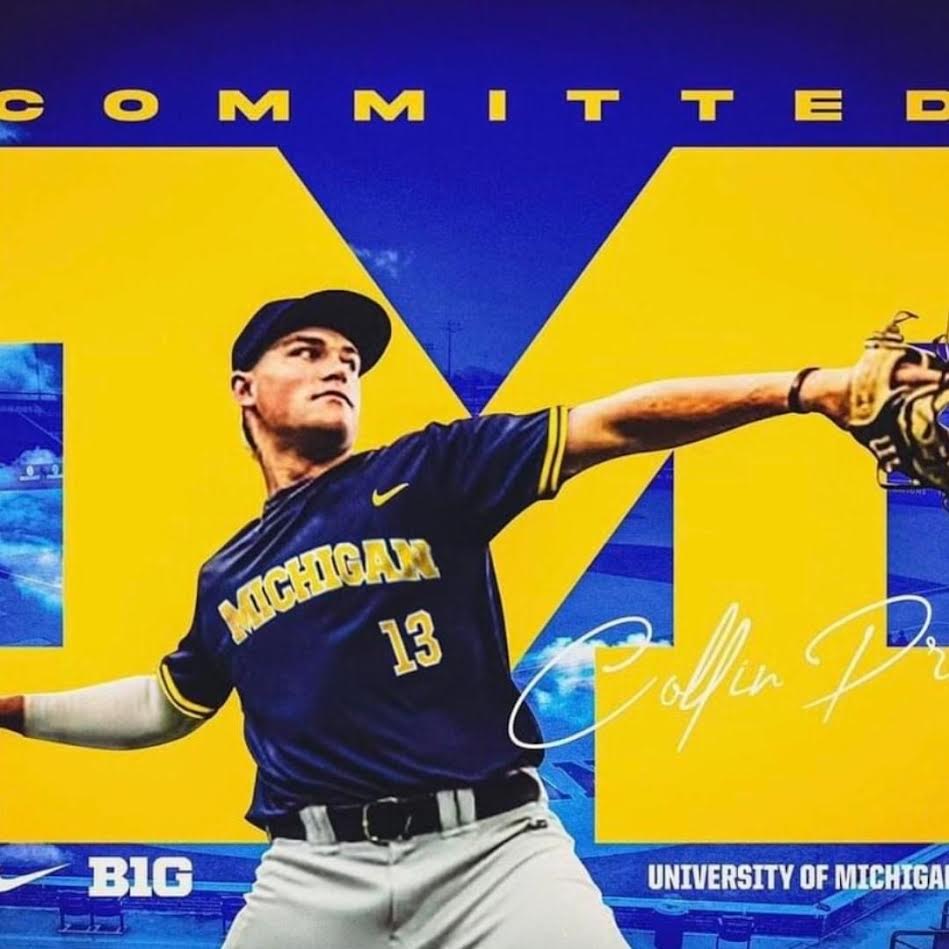 Priest is a left handed hitter. The way this kid drives through the ball is very impressive. He not only sees the ball well he knows when to take pitches as balls. Having a keen eye for what is hittable and what is forgettable is the reason he is so good offensively. He runs a 7.14 second sixty yard dash which is great for his size. He is primarily a first baseman on defense and can throw from all over the field in different slots.
Preist was a former home run derby champion as well. Priest took part in the BBG All-Star Game last year. He finished the first round with 12 home runs and 13 in the championship round to win! Batting is one of this guys biggest qualities. He is the kind of player that is going to step up to the plate and take the right pitch to knock one out of the park.
Priest is not only good on the field he is a good student and teammate. He is a leader on and off the diamond. The fit at Michigan will be a good one. Coach Sanders has had nothing but promising things to say about these young athletes. What Sanders has built at Mount Dora Christian Academy is enormous. This talent pool has actually made kids want to come and play for The Bulldogs. They are viewed as one of the top teams to contend for a district championship and in the playoffs this season.
The BIG 10 is a huge step up for Priest. The talent will be incredible. Every program at the BIG 10 level brings amazing competition but this is a great opportunity. Many forget that Michigan was the NCAA College World Series Runner-Up just 4 years ago in 2019. They have been to the South Bend Regional and Louisville Regionals the past two years as well.
Dallas Dale II Commits to LSU!
Dallas Dale II has committed to play for The LSU Tigers! Not only does MDCA have a player going to play for a BIG 10 school but they have Dale who is going to play in the SEC! A huge congratulations to the Dale family who I am sure are extremely excited to watch their son play for one of the best programs in the southeast! In fact LSU was named the No. 1 team in college in the Pre-Season Poll.
Dale II plays Outfield. He has a cannon for an arm and truly is one of the best outfielders that The Bulldogs have had in a long time. Along with Priest these two have made an enormous impact on the field. We think the Tigers are an excellent landing slot for Dale. He will be joining a program that are the favorites to win the College World Series this year!
During Dale's Junior season he had 60 at bats with 30 Runs, 22 hits and 18 RBI's. He also tacked on 5 home runs last season. This year he comes back with an amazing opportunity. This team will be really good and Dale would like nothing more than to have an impressive Senior Season. Deeply rooted in faith Dale II credits his faith for his success. He often posts about his relationship with god. As do most players who play for MDCA faith means everything.
As Dallas Dale begins this collegiate journey we cannot help but be excited about the possibilities that exist for him! Joining LSU is a huge step for any player but for Dale II his faith will help guide him to great success. He has all the mechanics to produce for the Tigers and the hope is that we see him play at the next level one day! Again we want to congratulate the Dale family and we cannot wait to watch his senior season in 2023!
Other MDCA Baseball Signees
Let us not forget Josh Hair who has signed to play with Newberry College, Chase Marsh who signed with Thomas University and Mayson Rodden who signed to play for Notre Dame College. Congratulations to all of these players and they will help these programs to success. These are three players who are not only great athletes but even better students. They will certainly be fun to watch as their careers progress. Best of luck to Josh, Chase and Mayson and congratulations to their families on this big commitment in their lives!
Photos Provided By –
Collin Priest Twitter
Dallas Dale II Twitter
MDCA Facebook Page
Kyle Coppola was born in Newton, Massachusetts and received his Bachelor of Fine Arts in Communications from Curry College in 2016. After traveling to Florida on a family vacation, he decided he could not get enough of the warm weather and made the move from snowy Massachusetts to central Florida 8 years ago.
For the last decade Kyle has gained valuable experience in social media content creation, marketing and sales, writing, video production, sports announcing and even broadcasting for local radio stations, such as FM 102.9 in The Villages and FM 91.5 in Massachusetts. Every year he volunteers at The Villages Charter High School as a play-by-play sports announcer for the football games as well as a public address announcer for the basketball games, including the annual Battle at The Villages Tournament.
Outside the office Kyle is a husband and father to two beautiful girls along with their cat. In his spare time he likes to spend time with his family, travel, play golf and swim. He is also a huge sports junkie and even bigger motorsports fan and loves to attend racing events when he can.
Share This Story!