Pair Of Mount Dora Christian Academy Softball Players Sign Commitments!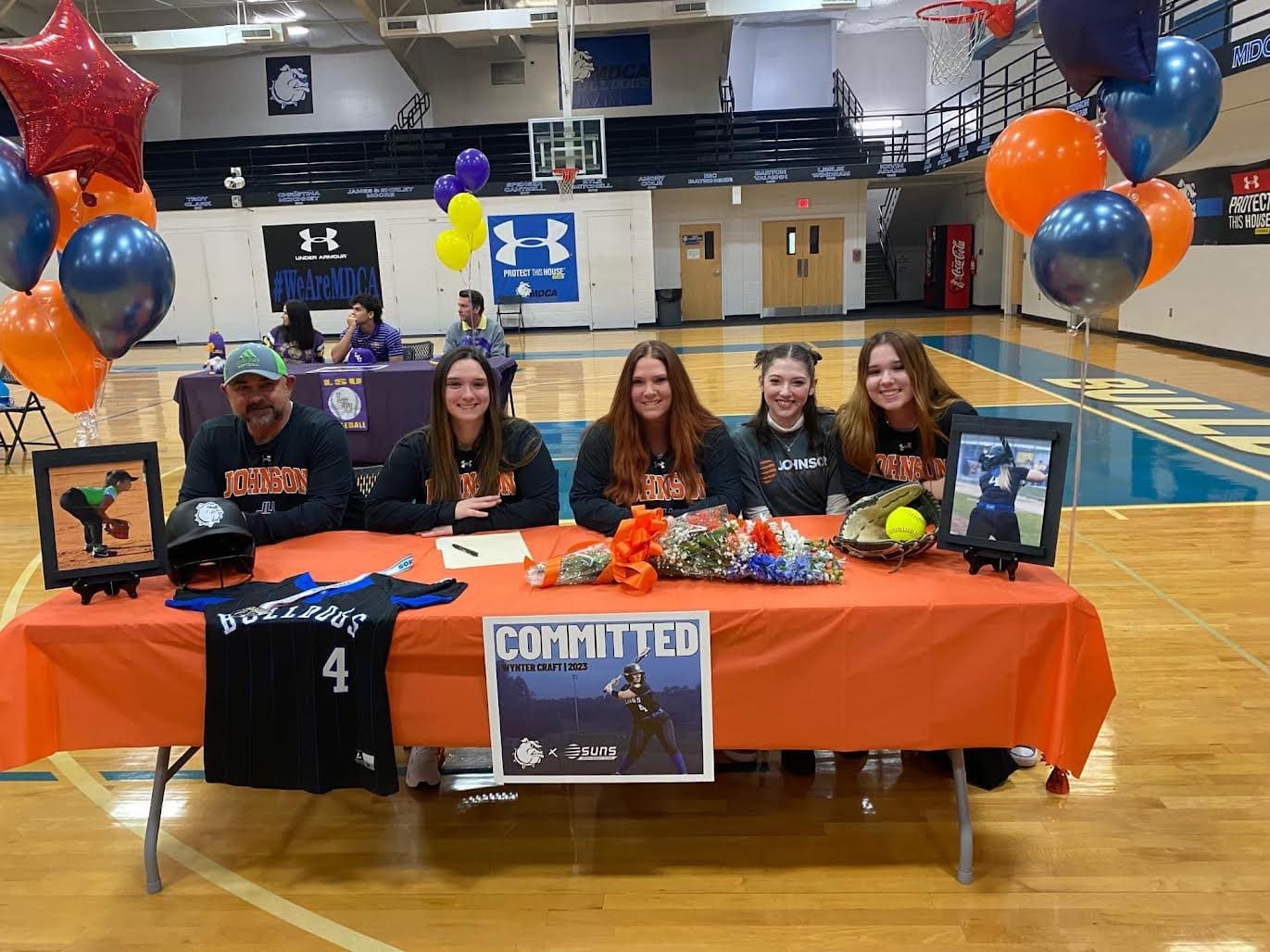 Pair Of Mount Dora Christian Academy Softball Players Sign Commitments!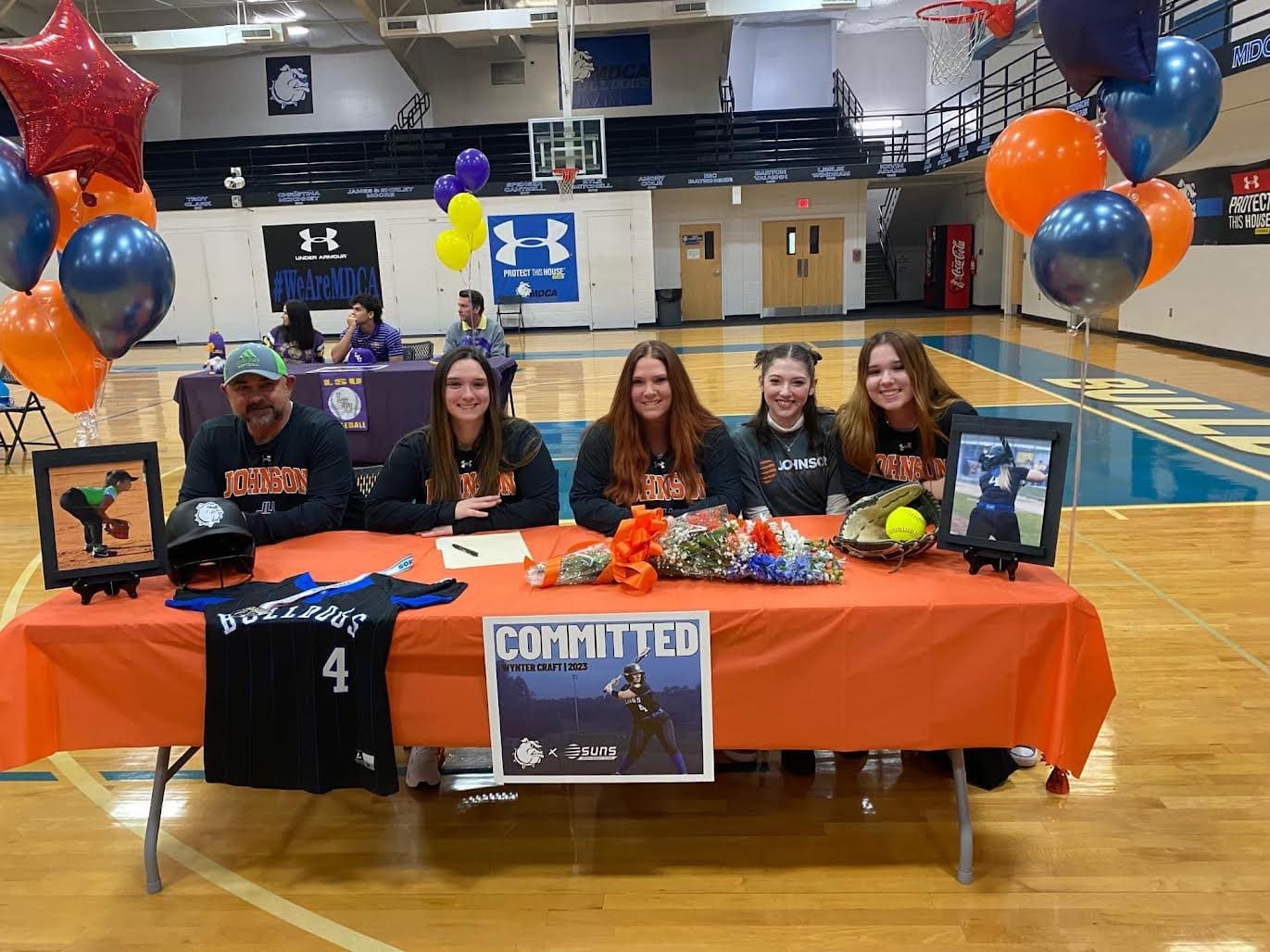 Perhaps one of the biggest signings for the softball program was Wynter Craft who will be playing for Johnson University in Florida! Craft was surrounded by her family as she signed her letter to play for the Suns. Craft has had an amazing career for The Bulldogs. She's played in 151 games and has the ability to possibly get to 200 this year.
Craft is a slugger and has a career .350 batting average so anytime she steps to the plate she's a danger to opposing pitchers. But it doesn't stop there. Crafts on base percentage sits at .407 which means she also has a keen eye for what's a strike and ball. She's not afraid to take pitches she doesn't like and certainly is a smart ball player.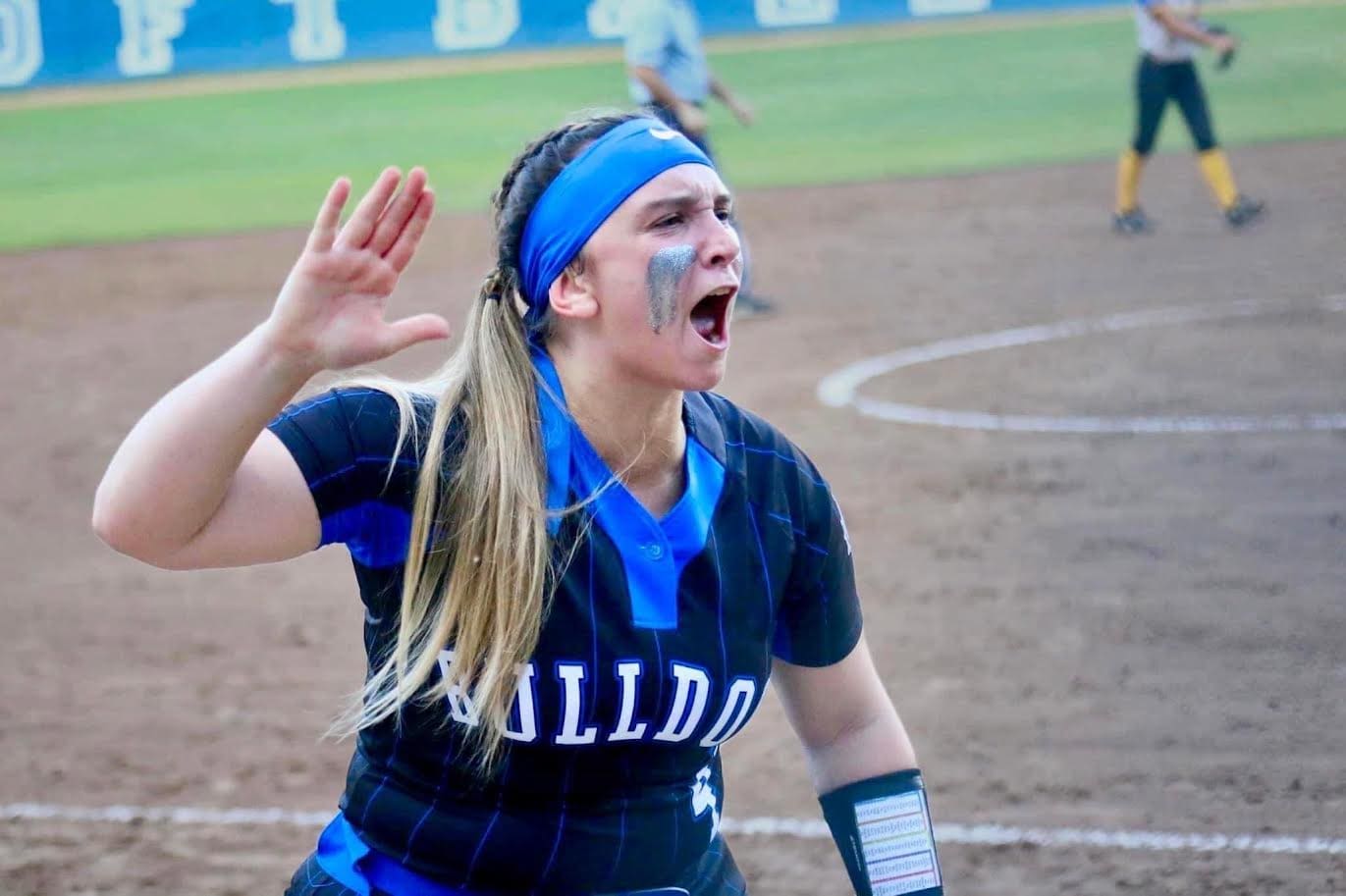 Craft Is A Great Pitcher!
Craft also plays as a pitcher, 3B and 1B. She has an earned run average of 2.44. Her arm is literally a cannon and strikes fear into opposing batters. She has a record of 28 wins and only 5 losses in her illustrious 3 year career. She's struck out 179 batters and will have the opportunity to strike out her 200th batter this season! That's would be an incredible accomplishment.
Craft has over 168 Hits along with 154 RBIs and 102 runs in her 3 year career. Those numbers will certainly jump as she prepares for her senior year beginning in February. She's even gotten better with her speed as she has 17 stolen bases  in her career. Those are great numbers for a player that's a slugger as well as a pitcher!
We want to congratulate Wynter Craft and her family for this monumental occasion in her life. We wish Craft the best of luck in the upcoming softball season! If you can get out to a few games this year, be sure to keep your eye on #4!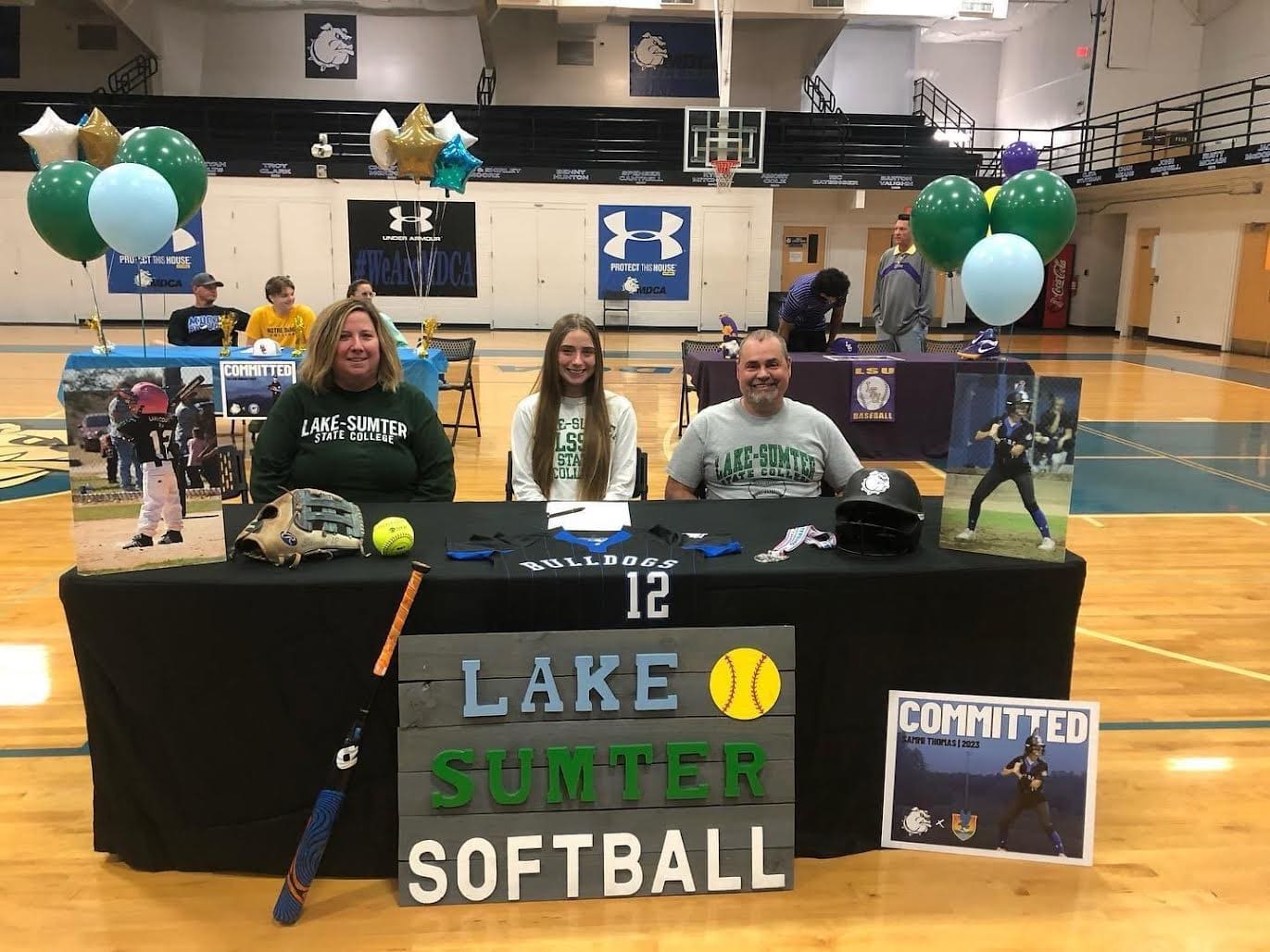 We also want to congratulate Sammi Thomas who has signed her commitment to Lake Sumter State College! Thomas will be playing for the Lakehawks in 2024! She's played in over 119 games for MDCA. Thomas has a .326 batting average while also bolstering a .423 on base percentage. That means Thomas gets on base nearly 50% of the time which are awesome numbers!
Thomas plays Center Field and Outfield Positions for MDCA. She has 88 hits and 63 RBIs. She's a quick player and has an excellent arm capable of reaching the infield on a long fly ball. She's been a great athlete for MDCA and she's looking for even better things in 2023 for her senior year!
We want to wish the Thomas family a sincere congratulations on their daughters next step in her academic and college career! She'll be playing right down the road for the Lakehawks who are a growing team and program. Lake Sumter College has really increased its athletics programs the last few years and each year they get better.
This should be a great fit for Thomas and we look forward to seeing great things out of her in 2024. We also wish her well in her final year at MDCA!
Photos Provided By
MDCA Facebook
Megan Ziegelhofer
Kyle Coppola was born in Newton, Massachusetts and received his Bachelor of Fine Arts in Communications from Curry College in 2016. After traveling to Florida on a family vacation, he decided he could not get enough of the warm weather and made the move from snowy Massachusetts to central Florida 8 years ago.
For the last decade Kyle has gained valuable experience in social media content creation, marketing and sales, writing, video production, sports announcing and even broadcasting for local radio stations, such as FM 102.9 in The Villages and FM 91.5 in Massachusetts. Every year he volunteers at The Villages Charter High School as a play-by-play sports announcer for the football games as well as a public address announcer for the basketball games, including the annual Battle at The Villages Tournament.
Outside the office Kyle is a husband and father to two beautiful girls along with their cat. In his spare time he likes to spend time with his family, travel, play golf and swim. He is also a huge sports junkie and even bigger motorsports fan and loves to attend racing events when he can.
Share This Story!