Person of Interest: Daniel Keel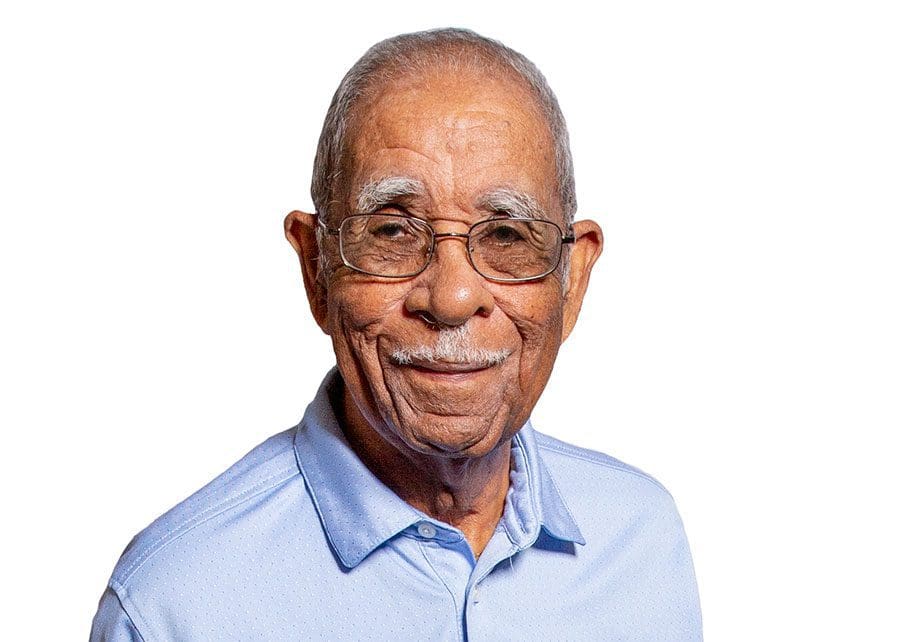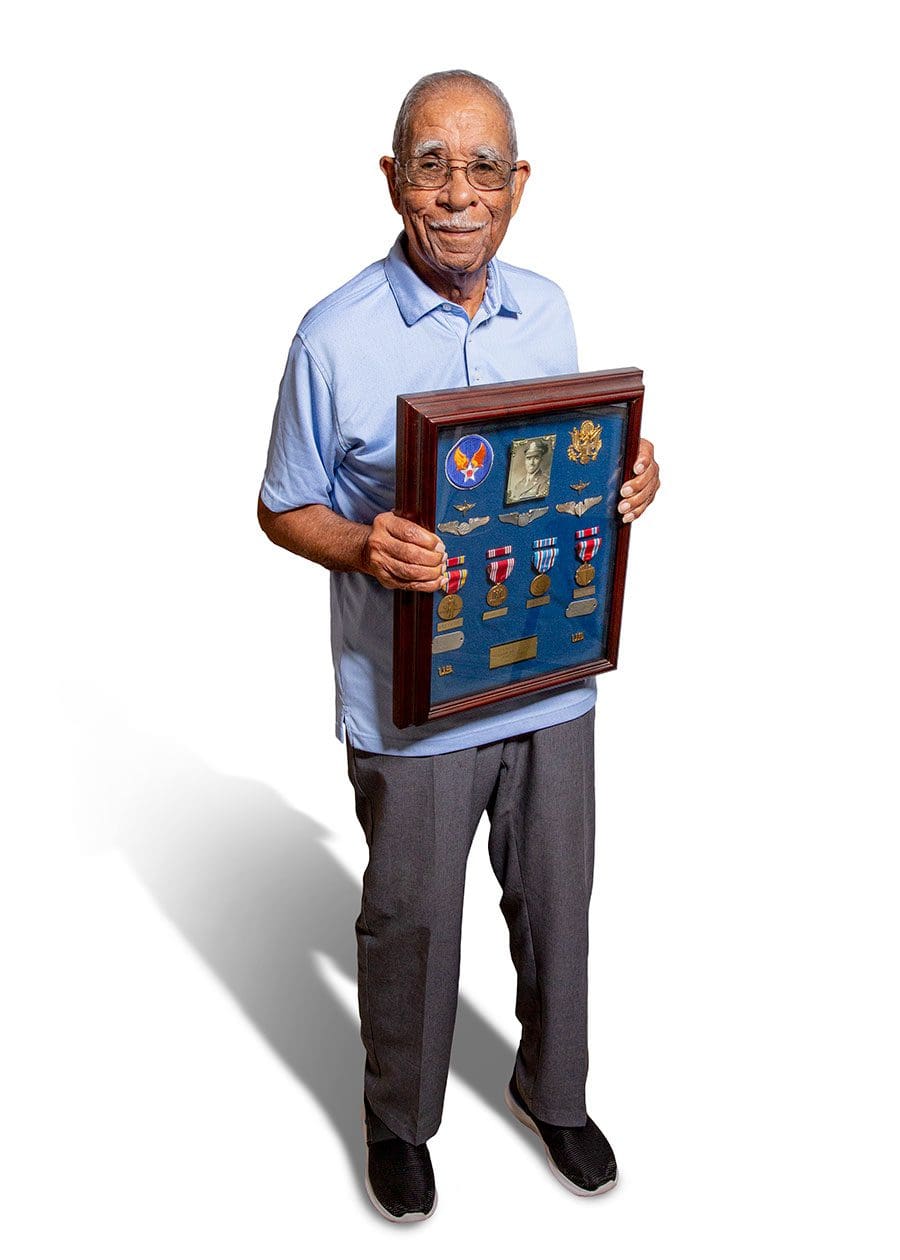 By becoming a black fighter pilot, Daniel Keel broke racial barriers and changed the future.
Photo: Nicole Hamel
Vital Stats: 
99 years old.

One of the famous Tuskegee Airmen, the first black military aviators in the U.S. Army AirCorps.

 

His photograph appears in two books, "Tuskegee Airmen: The Men Who Changed a Nation" and "We'll Find the Way."

 

Honored by Clermont City Council members, who in 2022, declared March 17 as Tuskegee Airmen Recognition Day.

 
---
Military service: I was drafted in 1943 just 10 days before my 21st birthday. Before being drafted, I always went to the movies and before the movie started you saw broadcaster Lowell Thomas delivering the news. He showed the Marines storming the beachhead, a quick way to get yourself killed, and Army soldiers eating rations. He'd also show the Navy bombing, and I knew the water made me seasick. Then he'd show the Air Force, with three square meals a day, clean beds to sleep in, and 50 percent more pay for flying personnel. I knew if I was drafted the Air Force is where I wanted to go. 
The road to becoming a Tuskegee Airmen: More than 15,000 blacks took the exam to become a pilot, but only 10 percent of those were chosen to go to Tuskegee Institute in Alabama. I eventually became triple rated as a navigator, a bombardier, and a pilot. Being black, our brains were supposed to be 25 percent smaller. That was the general belief among the military brass. The Tuskegee Airmen showed the world that if black men were given the opportunity, we could do the job as well as anyone else. I think we played a big role in President Truman desegregating the military in 1948. 
Overcoming racism: I was eventually assigned to the Army Air Force Bombardier School in Texas. As soon as I got off the train, a Lieutenant Colonel Phelps approached us and told us we couldn't eat in the mess hall or enter the officer's club, and if we went into town, we had to ride in the back of the bus. I had many run-ins with Phelps, and he even tried to court martial me and other black aviators after we complained about being the last to be fed in the mess hall. 
Leaving the military: I was assigned to the 477th Bombardment Group and was scheduled for deployment in the Pacific in September 1945. However, one month earlier the U.S. dropped an atomic comb over Hiroshima, which ended the war. I left the military in February 1946. I earned my master electrician license, opened an electrical contracting company, and trained many young black men to become electricians. I retired in 1998. 
Secret to longevity: One word. Lucky. I believe I have a guardian angel and that's why I'm here today. 
Advice for aspiring military pilots: Get yourself a good education and work hard. Nothing is given to you for free. 
How I want people to remember me: I tried to do good by others. I encouraged others on how to succeed. 
Family: I have eight children—five girls and three boys—and five grandchildren. My children range in age from 61 to 80. Three of my daughters live in Lake County and watch me like a hawk. 
Akers Media Group's James Combs has been a staff writer for several local publications since August 2000. He has had the privilege of interviewing some of Lake County's many fascinating residents—from innovative business owners to heroic war veterans—and bringing their stories to life. A resident of Lake County since 1986, James recently embarked on a journey to lead a healthier lifestyle. He has lost 60 pounds and walks nearly five miles a day. In his spare time, he enjoys target shooting, skeet shooting and watching his beloved Kentucky Wildcats!
Share This Story!