Person of Interest: Dick Campbell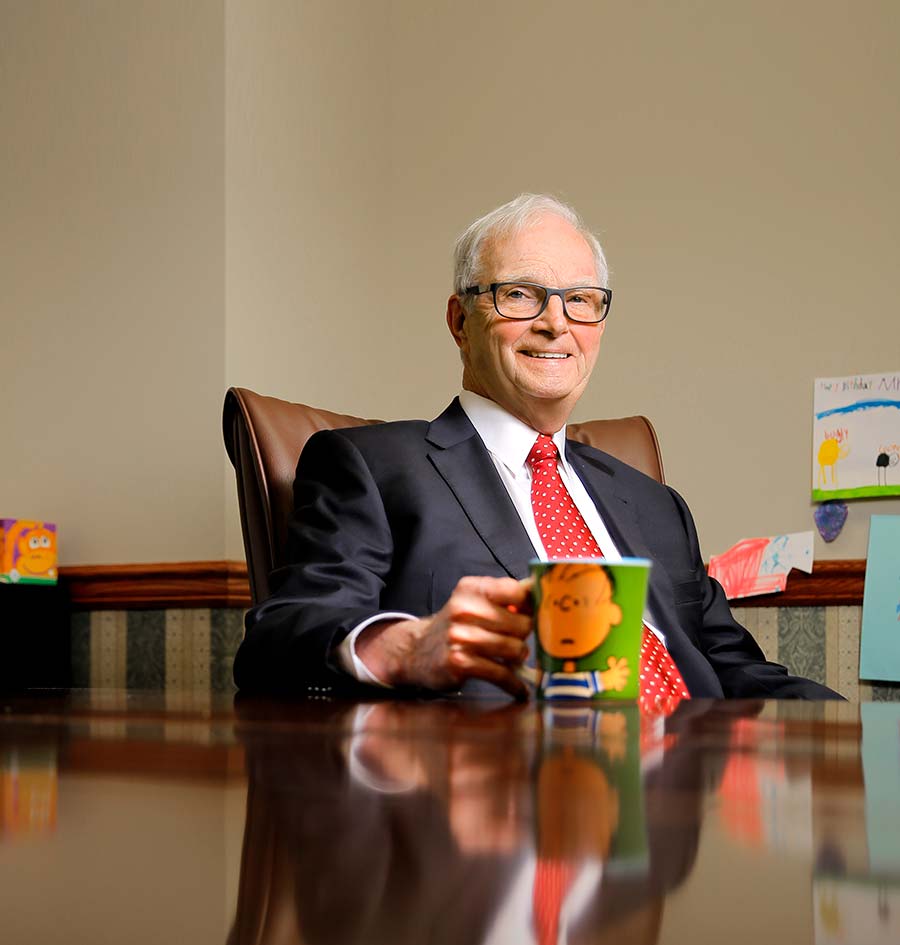 Foundation president
Vital Stats:
Leads as president of the Auxiliary Foundation of The Villages Regional Hospital.
Enjoyed 30-year-career as psychologist, mainly helping attorneys and physicians.
A Villages resident for 12 years, he moved to the Sunshine State from Pennsylvania.
How I became Auxiliary Foundation president: Members of the hospital board and Don Henderson, the CEO, asked me if I would put together a foundation for them. I was chairman of the fundraising group for the auxiliary at the time. It took me four months to make the decision, because I know how much work it takes to put something together. My handprints are all over this thing.
Our goals: We want it to be the best it can be. Our goals are to keep growing. We took an auxiliary of 600 members and grew to 950 members. We took the amount of money the auxiliary generates from $1.5 million to over $3 million a year. We are blessed to have a talented staff and board members.
My life before The Villages: I was a psychologist. To me, it was fun to learn how people think. People are resilient when they start to believe in themselves, but when they start to blame someone, they dig a hole that they can't get out of. In my practice, I encouraged people to be honest with themselves.
Pet peeves: Life is too short for pet peeves.
My strength: Working hard. I'm very productive, but I'm only productive because of the people around me—a good team.
My weakness: Working too much.
If I could have dinner with anyone living or dead, it would be: Probably Jesus. I would ask him, "What's going to happen to our country?"
Favorite TV show: I love watching Sheldon on "Big Bang Theory."
My motto: Be yourself.
What I want people to know: I care about the community, and I want what is best for the community.
Hobbies: I like to read and travel.