Person of Interest: Jack Petro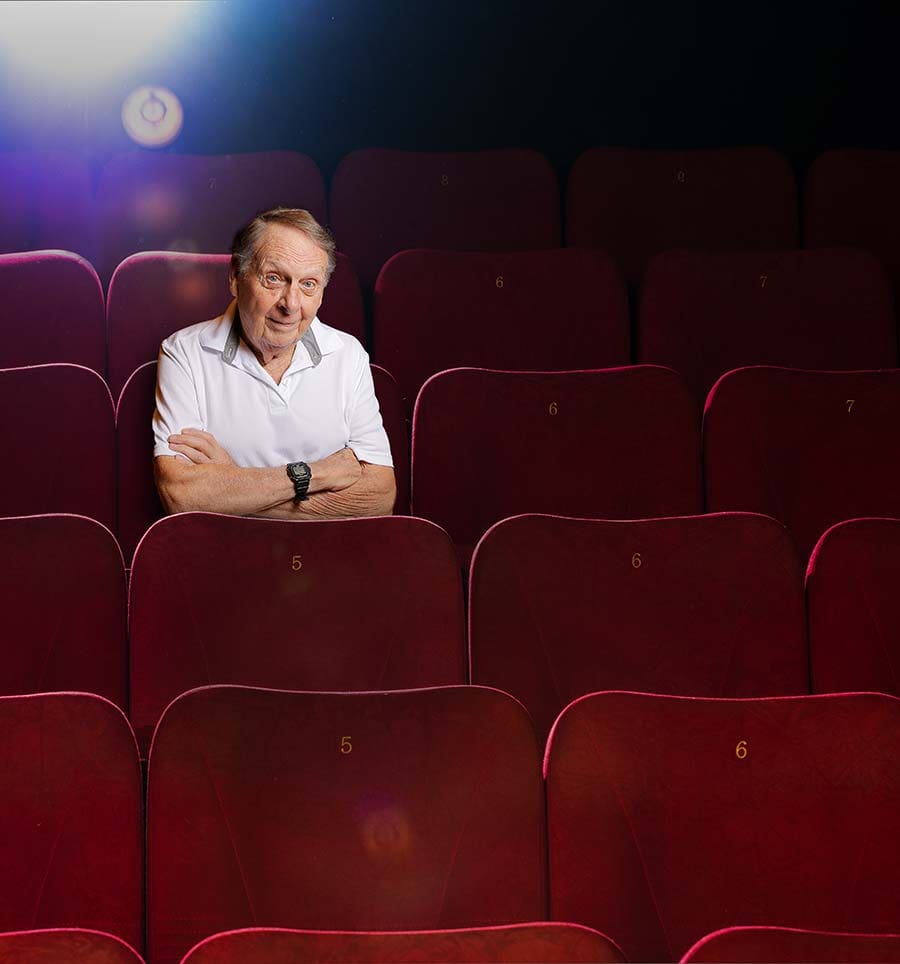 Theater critic
Vital Stats:
Has reviewed hundreds of productions for blogs and newspapers.
He and wife Jan participate in Villages theater groups.
Has written short stories and novels.
Turns 90 in November.
What was your profession? Factory manager of five different manufacturing plants for General Electric, requiring extensive international travel. I was a constituent relations representative for General Electric lobbying Sen. John Glenn. George Stephanopoulos was assigned to me for six weeks as an assistant while he was waiting for his Rhodes Scholarship program to start.
Where have you traveled? I bought a round-the-world airline ticket for an 18-day site search for GE. I climbed Ayers Rock (in Australia) and signed my name in the monument before it became a national shrine. I scuba-dived the Great Barrier Reef, walked a section of the Great Wall of China, touched the Pyramids in Egypt, and sailed the Nile from Cairo to Aswan.
You're a "competitive theater adjudicator." What does that mean? Many colleges have theater groups and they are very competitive. To test each other, contests are held all over the country and the world. The judges must be certified by attending a weeklong school in Rochester, New York. Usually there are three judges per festival and they are not allowed to meet or talk to each other.
How do you rate The Villages for the arts? I am very impressed with how The Villages assists and encourages local theater groups. Musical theater productions are now first rate. The Villages' new endeavors in professional theater at Tierra Del Sol are to be commended.
Favorite movie: "Bridge on the River Kwai"/"Lawrence of Arabia."
Favorite stage production: "Dirty Rotten Scoundrels."
Favorite current TV show: "American Ninja Warrior."
Favorite movie theater snack? Black coffee.
Theater pet peeve: A patron who places their foot between the seats in front of them.
Favorite stage role:  Lenny, "Rumors."
Favorite line: "It's an old war wound," by Major Metcalf, "The Mousetrap."